What is the possibility of two division rivals making a blockbuster trade? Most people would say that the chances are slim. However, if two teams possess assets that the opposite team wants, and wants bad enough, that could change everything. The Minnesota Wild and Colorado Avalanche are two teams who are going to be busy this summer. The Wild are looking to make some roster changes and the Avalanche are looking to rebuild once again. They both have needs to be addressed and I feel they could be perfect trade partners for each other.
Who Gets Who?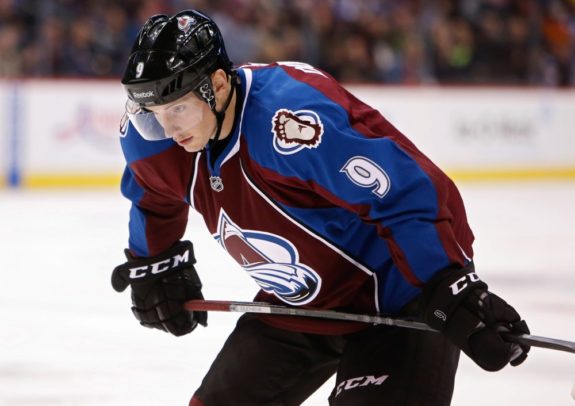 With the likely departure of Martin Hanzal, the Wild will once again be looking for a top nine center. The Avalanche are in need of new faces and talented defensemen. If these two teams were to strike a deal, I believe the Wild should acquire Matt Duchene. In return, the Wild could send a second or third-round pick, Nino Niederreiter, Jason Pominville and Matt Dumba to the Avalanche.
Now this deal is a long shot, but it isn't too far fetched of an idea. The Avalanche will have $18.5 million in cap space. If you add on another $6 million from trading Duchene, that's $24.5 million in cap space. Pominville and Dumba would only eat up roughly $8.1 million, which would give the Avs over $16 million to work out a new deal with Niederreiter as well as make other moves. They would add a veteran winger in Pominville, who could mentor their young players. Dumba would contribute offensively and help solidify their blue line, something that has been a huge weak spot for the Avs.
Niederreiter would be a 20-30 goal scorer and defensive stud at the winger position. His success over the past three seasons has made him an attractive option for many teams. To me, the Wild should be able to get a depth player along with Duchene in a deal like this.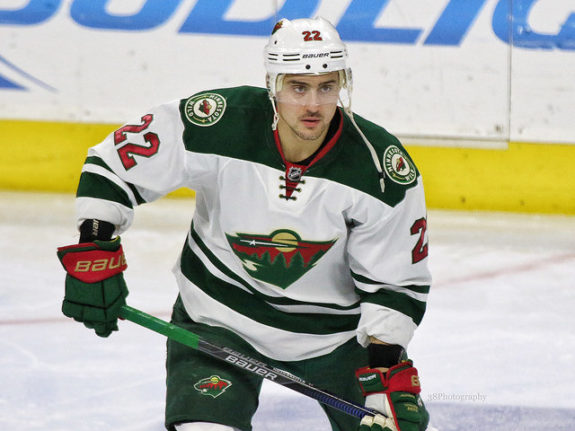 How it Benefits the Wild
For the Wild, it would benefit their team in several ways. The Wild currently have $11.4 million in cap space. Mikael Granlund and Niederreiter both are due for hefty pay raises. The Wild have other needs to fill as well, so finding a way to sign both players as well as address other needs may be too difficult of a task for general manager Chuck Fletcher. If the Wild were to trade Niederreiter, they could focus solely on Granlund and locking him up long term. Trading Dumba frees up a bit of cap space and helps the Wild's decision on who to protect from expansion a bit easier. Trading away Pominville would free up $5.6 million, which would be used up on Duchene's $6 million cap hit.
Potential No. 1 Center?
Adding Duchene would bring depth at center. Hanzal will likely head to free agency this summer. Veteran captain Mikko Koivu will be a free agent next year and will be 36 years old. The year after that, Eric Staal's contract will be up. With that being said, landing a 26-year-old stud like Duchene could pay dividends long-term as well. The Wild would be getting a very talented, and highly motivated player in Matt Duchene. In an interview with Mile High Sports, Duchene stated his desire to win and succeed, wherever that may be.
"At this point, I want to play winning hockey and whatever it takes for that to happen, whether it's here or somewhere else… I want to play in the playoffs… I've got eight playoff games to my name right now and it's been eight years. That's just not enough; that's the bottom line."
Duchene is only 26 years of age. He has tremendous speed and is offensively gifted. In eight seasons, Duchene has racked up at least 55 points in five of those seasons, including 30 goals and 59 points in 2015-16. In his eight years with the Avalanche, Duchene has been a beast at winning draws, winning 52.7 percent of draws in his career.
The Wild know that the Avalanche are looking to trade Duchene. the Wild have several players that would be more than appealing to the Avs. If they were to offer Pominville, Dumba, Nino and a draft pick for  Duchene and a guy like John Mitchell, I think the Avs would be very intrigued and be inclined to pull the trigger.