Facing Off is a weekly column debating five of hockey's hottest topics each and every Monday. From current events like trades and hat tricks, to bigger-picture stuff like scandals and expansion — you name it, we're debating it. Albeit, not always with a serious tone. We're keeping this column light, so keep that in mind when reading, and feel free to join in on the fun by leaving a comment.

We're all about fun here at Facing Off and what's more fun than the NHL's new format for the All-Star Game?
A 3-on-3 tournament will all of the league's best players teaming up to represent their respective divisions with some bonus cash at stake, this is going to be great. Well, great for the skaters anyway — a chance to really let their skills shine.
My first thought upon hearing of the shift to 3-on-3? Those poor goalies. I already felt sorry for them in the 5-on-5 version of the annual All-Star Game, which had deteriorated into a glorified pond-hockey session in recent years. Defending had become optional and backchecking was nonexistent, leaving the netminders hung out to dry in facing a steady stream of odd-man rushes and tic-tac-toe passing plays that they'd never see in a real game at actual speed. The pace was much slower and the set-ups more meticulous in the All-Star Game, which gave goalies little to no chance and resulted in double-digit goal totals.
Now, take away two skaters a side and watch the chaos ensue. Fun is the word on the tip of everyone's tongue, from witnessing the highly entertaining finishes to 3-on-3 in the regular season to this point. Not to be outdone, the goalies have been delivering their share of highlights and treating us to some spectacular saves in prolonging 3-on-3 too — none better than Corey Crawford stoning Taylor Hall this past Wednesday to set the stage for Marian Hossa's winner moments later.
Yeah, that was fun for everybody but Oilers fans. The All-Star Game should be all that and more — so I'm looking forward to it for the first time in a long time.
With that said, I thought Elliotte Friedman had a great idea in his 30 Thoughts column — a must-read every week — by suggesting the NHL experiment with bigger nets in this showcase. Check out his reasoning, but I came away thinking 'why not?' It won't be happening — not for the 2016 edition anyway — but good on Friedman for thinking outside the box. Except, those poor goalies . . .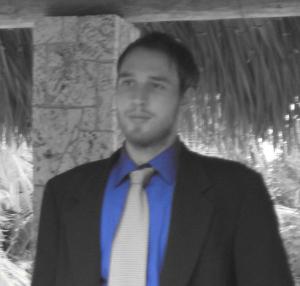 Speaking of all-stars, I'd like to welcome Sebastian Hedley-Noble to the Facing Off team. Sebastian covers the Colorado Avalanche from afar, while also covering the Florida Panthers from the press box on occasion, and he'll round out our four-writer rotation going forward, with a special guest every fifth week — starting next week, with longtime contributor Marcy Di Michele. The other regulars are Dan Mount, Félix Sicard and Andrew Forbes, who set the bar awfully high in his debut last week — even getting a retweet from Theo Fleury for his Hall of Fame recommendation. No pressure, Sebastian, but we've got a tough act to follow, so let's get on with the show.
Sidney Crosby was on pace for 44 points through 17 games (as of last Monday). Assuming he stays healthy and plays all 82 games, let's set the over/under at 65 points — that sounds crazy — but where are you putting your money? Predict how many points Crosby will finish the season with. Or should we just start (or fuel) the Crosby to Toronto trade rumours?
FISHER: Call me crazy, but 87 still sounds like an appropriate number. I'm definitely taking the over here. I wonder what kind of odds Vegas would give for Crosby getting to 65 points (if they set their line on Nov. 16)? I assume better than Holly Holm's chances of knocking out (or even beating) Ronda Rousey. Wow, I didn't see that UFC upset coming, but maybe we all should have. Back to hockey, for my prediction to come to fruition, Crosby would need to record 78 points over his final 65 games — 1.2 points-per-game — to reach 87, matching his jersey number and also equaling Jamie Benn's league-leading total from last season. Before you laugh me out of the building, Crosby's career average, in the regular season, is 1.3 points-per-game — 862 points in 644 games — so I really don't think 87 is all that unrealistic. Crosby would simply have to get back to being the player he's always been, and I still believe he's capable of that level. If you're doubting him, check out this goal he scored against Colorado on Thursday that stood up as the winner.
Shockingly, that was Crosby's first even-strength goal of the season — in his 19th game — but I've been saying it for weeks now, I think he'll start producing in bunches and we'll see him string together some two-, three-, four-, maybe even five-point performances between now and Christmas to get back on track. Now, if he doesn't — and if Crosby stays tied with the likes of Bobby Farnham in goal-scoring (they both have three as of today) — then one of two things are going to happen. Mike Johnston will get fired as Penguins coach, quite likely. Or Crosby's name will surface in trade rumours and Jim Rutherford will start fielding offers, highly unlikely. We can't totally dismiss the latter possibility, though, not with Mario Lemieux and company in the midst of trying to sell the Penguins. It's a long-shot, but you can bet the Leafs would have significant interest and that Crosby would be very receptive to the idea of playing for Mike Babcock in the NHL as the face of the league's flagship franchise. There isn't a whole lot of smoke coming out of the Big Smoke on this trade potential just yet, but watch it flare up if Crosby continues to struggle and is still on pace for fewer than 50 points come Christmas.
HEDLEY-NOBLE: I first just want to address the fact that Ronda Rousey was not mentioned AT ALL in this question. Secondly, much thanks for the kind introduction. Moving on to the topic at hand, Sidney Crosby, I am going to have to agree with Larry here and take the over. But I don't think he'll reach 87 points, however I'll say 77. It's not like he woke up and forgot how to play the game — he's still Crosby, it's just been a bad year so far. Is he allowed to have one or two slow starts? I say sure! Crosby will definitely be getting back on track, sooner than later. For that to happen though, the Pittsburgh Penguins as a whole team need to improve to get things really going. On the matter of a potential trade to the Toronto Maple Leafs in the future, that's really all up to Crosby. There's always going to be the desire to want to win another Stanley Cup, though the Maple Leafs aren't anywhere near a Cup at the moment, even if they are improving under the new regime. The Penguins are much closer, and Crosby knows this. I just don't expect that to happen, but I also didn't expect a Rousey rant either!
http://gty.im/497375906
Third Man In
MIKE NECCIAI (covering the Penguins for THW): Should I start this with a Ronda Rousey rant? OK, I'll avoid that conversation for the time being. As far as Crosby, I'll take the over, but I can't put him much higher than that total. My official predication for points is around the 70 mark, let's go with 71 for the sake of argument and a concrete guess. I have multiple concerns about Crosby right now and not all of them have to do with individual production. Mike Johnston's system isn't fitting for a player like Sid. He's asked to play a 200-foot game, which is fine and somewhat plays to his strengths, but only if he has capable defencemen feeding him when he hits the neutral zone with speed like we've seen him do so often in the past. That's his game and right now, the Penguins aren't built to take advantage of it. He's spending too much time below the goal-line or protecting the slot in order to insulate their struggling blue-line, and it's severely hampering his offensive game. The fact that Chris Kunitz and Pascal Dupuis aren't playing up to par these days isn't helping matters either. Consider the following goal that reflects what happens when Dupuis goes low and Crosby is able to read the play, post up at the blue-line and spring Patric Hornqvist with a pass that very few could pull off.
Plays like that are hard to come by right now, as his long-time wingers — that know exactly what to do and where he'll be — are playing poorly. The bottom line is, he has to do too much at both ends.
We also need to consider Crosby's age and the fact that most of the all-time great scorers drop-off around 28-29 years old. The days of watching Crosby separate himself from the scoring pack just might be over. However, both of you guys are CRAZY if you think there's a possibility of him getting traded. Larry brought up the Penguins being for sale, which is yet another reason they'll never consider it even if the sole fact that he's Sidney Crosby isn't enough. Whether he is leading the league in points right now or not, he's still the face of the league and sells more merchandise than anyone. The Penguins are much more valuable with him than they are without. Crosby is still the best all-around player in the game. But, there's much less separation between him and the other stars across the league.
Speaking of slow-starters or struggling stars — besides Crosby, who else has a surprisingly low stat-line so far? Who are you regretting picking for your fantasy team or recommending to a buddy? Let's do three stars who aren't stars right now.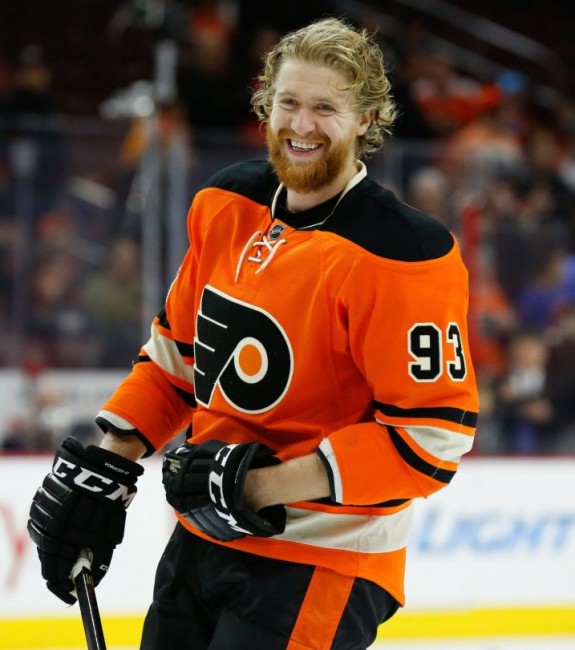 FISHER: Oh man, there's a whole smorgasbord of options here. As we reach the quarter-pole, there are some surprises near the top of the scoring race — guys like David Krejci, Mats Zuccarello and Blake Wheeler — but there are even more surprises buried near the bottom, or well back of where I expected them to be. There are so many that it is difficult to single out just three. But, for me, the three biggest disappointments have been Philadelphia's Jakub Voracek, Anaheim's Jakob Silfverberg — weird coincidence on the names — and Vancouver's Bo Horvat. Let's start with Voracek. He put up a career-high 81 points last season — tied for fourth among league scoring leaders, with Alex Ovechkin — and then signed an eight-year, $66-million extension with the Flyers in July. As of last Monday, he had rewarded the Philly brass with a stat-line of 17-1-6-7 — and it took Voracek until his 17th game to score his first goal of the season, albeit an overtime winner. That had him tied for 200th in league scoring and on pace for five goals and 34 points over 82 games. Yikes, but you just know he's going to pick it up. Next up, let's pick on Silfverberg and his stat-line of 18-0-3-3, tied for 378th. Granted, the entire Ducks team was struggling to score early on, but here's a guy who seemed destined for a breakout campaign after finishing seventh in playoff scoring this past spring with four goals and 18 points in just 16 games. That prorates to 20 goals and 92 points over 82 games. Obviously that wasn't happening, but I figured Silfverberg was a lock for 25 goals and 50 points. Good news, he did score his first goal of the season this past week . . . into an empty net — so not that good.
[pull_quote_right author=""]"It wasn't one of my prettiest goals, but it was one of those that felt the best for sure," Silfverberg said of getting the monkey off his back. "Obviously, it's been way too long since I scored last. Getting that empty-netter was a step in the right direction and hopefully many more will come now."[/pull_quote_right]
Perhaps I shouldn't be all that surprised considering Silfverberg was also goalless through the first 16 games last season too, but I really did expect him to pick up where he left off in the playoffs. Lastly, but maybe bestly in this tale of mediocrity (no, bestly is not a word), is Horvat and his stat-line of 19-2-4-6, tied for 239th. If you told the Canucks that he'd be one point behind Voracek at this stage of the season, they'd gladly have taken it — except for the fact that they both underachieving. Horvat is another guy who was coming on really strong in the latter half of last season, finishing his rookie year with a stat-line of 68-13-12-25. Considering most that production came post-Christmas and how good Horvat looked in Vancouver's first-round playoff exit, I had him pegged for at least 20 goals and 40 points — a relatively modest increase from a prorated 16 goals and 30 points had he played 82 games last season. But the sophomore slump has got the best of Horvat and now he's only on pace for nine goals and 26 points over 82 games, which would actually be a step back.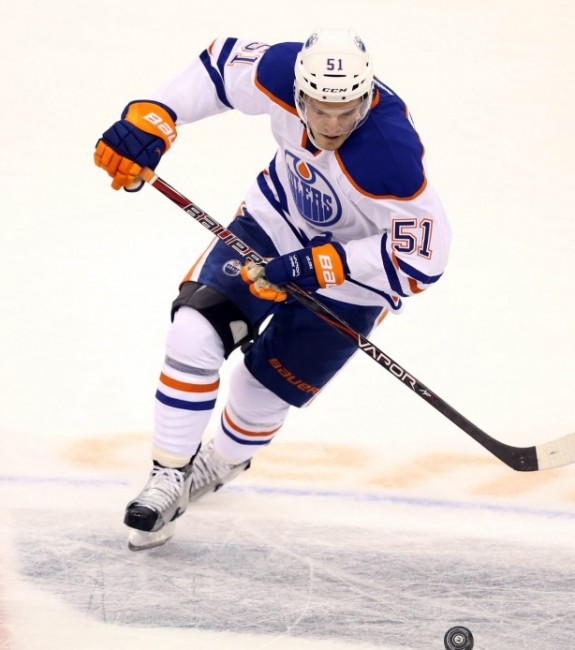 Personally, from a fantasy perspective, I've been bullish on four guys that have really let me down this season — I'm still clinging to the first three on two different teams and the fourth on one, though I got scooped trying to claim him off waivers in the other league too. No, I'm not talking about John Scott (6-0-1-1), Rene Bourque (14-0-1-1), Bryan Bickell (7-0-0-0) and Andrew Ference (5-0-0-0). Don't get me wrong, they've been downright brutal too, but they were never on my fantasy radar. And, truth be told, Scott exceeded my wildest expectations with that assist. My guys are Jesper Fast (18-3-2-5), Tomas Jurco (4-0-1-1), Anton Lander (20-0-0-0) and Nikita Nesterov (6-0-0-0). Fast impressed me in the playoffs and I assumed he'd stick with Derek Stepan and Chris Kreider on the second line out of training camp, but that didn't happen and they've rarely been reunited. I thought Jurco would benefit from Jeff Blashill replacing Babcock, that he'd be given more leash and reward his former AHL coach, but instead he's in the AHL on a conditioning stint. Lander might be a lost cause at this point, but he had a stat-line of 38-6-14-20 after getting called up last season, which prorated to 13 goals and 43 points. I would have been happy with 30 points — heck 10 goals would have been fine — and Lander even scored a hat trick in the pre-season to really get my hopes up, but he's failed me miserably so far and I'm losing the faith. Ditto on Nesterov, who is also now in the AHL and could be passed over by Tampa's top defence prospects, Slater Koekkoek and Anthony DeAngelo, sooner than later. Nesterov was a guy I've liked since his world-junior stint with Russia and he showed similar flashes when he got into the Lightning lineup during the playoffs, but there have been no such glimpses of his potential this season. I'm convinced those four are just gripping the stick a little too tight, right? Right? Or do they legitimately suck and I was wrong all along?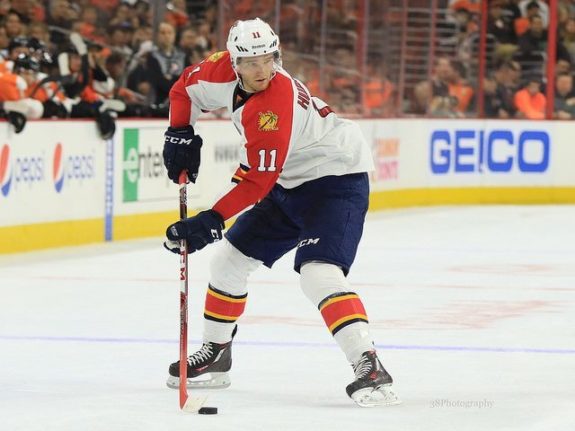 HEDLEY-NOBLE: As Larry said, and rightfully so, bestly is not a word. We could talk for hours about guys who are underachieving up to this point in the season. Since we have to single out just three, I have to agree with Larry's pick of Voracek. He's got tremendous talent, but it's obvious he's not scoring the way he was or wants to, and the Flyers as a team are underwhelming, which doesn't help Voracek at all. I have to disagree on Silfverberg as I never envisioned him as a star, nor a budding star (Bo Horvat, sure, Silfverberg no). He's a solid second-line winger, or a great third-line winger, that's about it in my opinion. Silfverberg doesn't have the kind of expectations as a Voracek, or even Jonathan Huberdeau, who is my second choice. Talk about low stat-lines for a guy drafted third overall with high expectations. He only has one goal in 20 games playing on the Panthers' top line with Aleksander Barkov and Jaromir Jagr — not nearly good enough for a guy who was poised for a breakout year. Doesn't look like it will happen now, however. My third and final choice was a toss-up between two Kings — Marian Gaborik and Anze Kopitar. Kopitar beat out Gaborik for me because, while no one doubts Gaborik's abilities, it's not a shocker his numbers are dipping at this point in his career. But Kopitar!? He's in the prime of his hockey career — seven points in 18 games, though, does not support that. Those are not Kopitar numbers. Nowhere near them. He, however, is the most likely out of my three picks to start playing and putting up points the way he should be.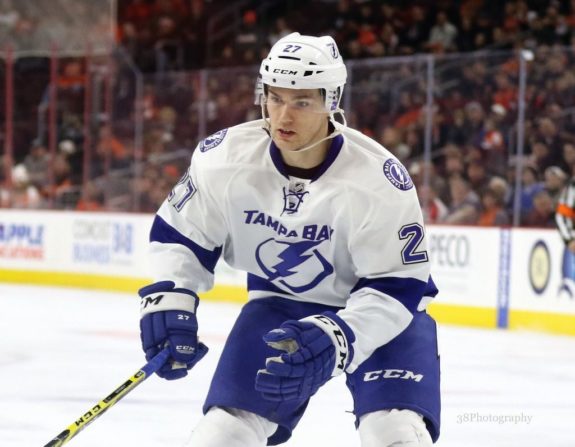 As for any fantasy picks I regret, that rarely happens to me since I am much better at it than Larry it seems. BUT I will concede that drafting Jonathan Drouin was a mistake, but one which has since been rectified on my end! Drouin had a great pre-season and camp — got the opportunity to play alongside Steven Stamkos — so I thought it was a great low-risk, high-reward late-round pick. Sadly, I was incorrect. Drouin hasn't got it going yet whatsoever, with just one goal and six points in 14 games. He very well could turn it around come the second half of the season and I wouldn't be surprised at all. For now, however, you stay far away from him in your fantasy league, unless it's incredibly deep or a keeper league. On the subject of your picks Larry, it really depends on how deep a league you are in, if you have guys like Fast, Jurco, Lander and Nesterov on your team, the league must be deep or else you're in serious trouble my friend!
Jaromir Jagr has obviously discovered the fountain of youth and continues to produce nearly a point-per-game at 43 years old. Can he catch Gordie Howe and/or Mark Messier among the all-time leading scorers? And can you imagine if Jagr hadn't spent three seasons in the KHL and lost another 150 games to three different lockouts? Is Jagr a top-five all-time talent for you or where does he rank amongst the greats?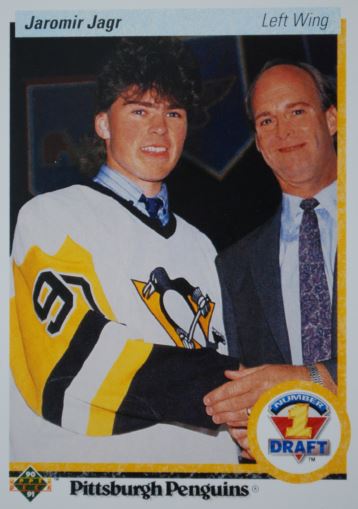 FISHER: It appears I wrote a novel on that last topic, so I'll try to keep this answer short and concise. Where to start? Jagr is growing his mullet back and that makes him awesome! OK, that doesn't really have any relevance, nor is it helping me keep this concise. I'm shocked a guy his age is up with the times enough to have Twitter, but that's neither here nor there, either. Jagr's turning 44 in February and he broke into the league in 1990 when I was still in diapers — well, actually kindergarten. Somehow he's still going strong, but I can't imagine he plays past 46, not in this day and age. It's a young man's game nowadays, so that would give Jagr two more seasons. He's currently rocking a stat-line of 18-8-8-16 and on pace for 36 goals and 71 points. Let's give him the benefit of doubt for this season, grant him that point total, and then let's give 60 next season and 50 for his finale. That would give him an extra 181 points — well, 165 if you subtract the 16 he's already counting for this season. Jagr is at 1,818 as of today, seeming a sure bet to surpass Howe, who topped out at 1,850. Some say Messier will be much tougher to catch at 1,887, but I honestly think Jagr will leave him in the dust when it's all said and done too. If Jagr does stick around for two additional seasons and produces to my estimates, he'd finish with 1,983 career points — second only to the Great One, Wayne Gretzky, and his untouchable record of 2,857 points. As awesome as Jagr is, and as sure as I am that he would have surpassed 2,000 points had he not taken that KHL hiatus, I don't think he cracks my top five even if he catches Howe and Messier. Gretzky is obviously No. 1. Lemieux is No. 2 for me, I know a bit controversial already. Howe is No. 3, with Bobby Orr a very close No. 4 as the best defenceman of all-time. I think you can make a strong case for Jagr as No. 5, but I prefer a couple guys — first and foremost, Maurice (Rocket) Richard, but I'm also partial to Messier and maybe even Steve Yzerman or Joe Sakic, but that's probably my Canadian heritage getting the best of me. I'll say Jagr is my No. 7 ahead of those two, how about you Sebastian?
Jaromir Jagr's mission to bring The Mullet back seems to be coming along nicely. (via @FlaPanthers) pic.twitter.com/jH5jFB3UUS

— SportsCenter (@SportsCenter) November 20, 2015
Jaromir Jagr (@FlaPanthers) scored his 730th career goal to move within one of tying Marcel Dionne (731 G) for fourth place in NHL history.

— NHL Public Relations (@PR_NHL) November 22, 2015
HEDLEY-NOBLE: Jagr is indeed a rare breed, and there are tons of fountains in South Florida, so you very well could be right Larry. He's at least twice as old as a lot of his teammates on the Florida Panthers, and leads the team in points — it's very impressive to watch. IF Jagr can stay healthy and in good enough condition to keep on going after this year (he did find that fountain after all), then he absolutely will surpass Messier for second all-time in points. Jagr is loving South Florida and if he can continue his nice chemistry with Aleksander Barkov (who is only getting better himself), I don't see how anyone would bet against Jagr passing those guys. Yes, Jagr spent three seasons in the KHL, but one has to wonder if he'd still be playing now had he been skating and taking hits at the NHL level during that period of time. We will never know that obviously, but I am of the opinion that it may have given his body a little recharge, making this impressive comeback possible. It's a tough decision regarding where to put Jagr on the all-time greats list. My first three would have to be extremely different from Larry's, though. That's for sure, so here we go. 1. Peter Forsberg, 2. Peter Forsberg and 3. Peter Forsberg, with Jagr trailing Gretzky, Lemieux, Howe and Messier. Kidding aside (sorta), I believe when it's all said and done, with the mullet retired, he will have to be considered for at LEAST the fifth spot on ANY all-time greats list.
I guess we shouldn't be surprised by the lack of trade action in a cap world, but do you think we'll see anything significant go down before Christmas? Care to venture a guess at what might be the first blockbuster — or meaningful trade — of the season?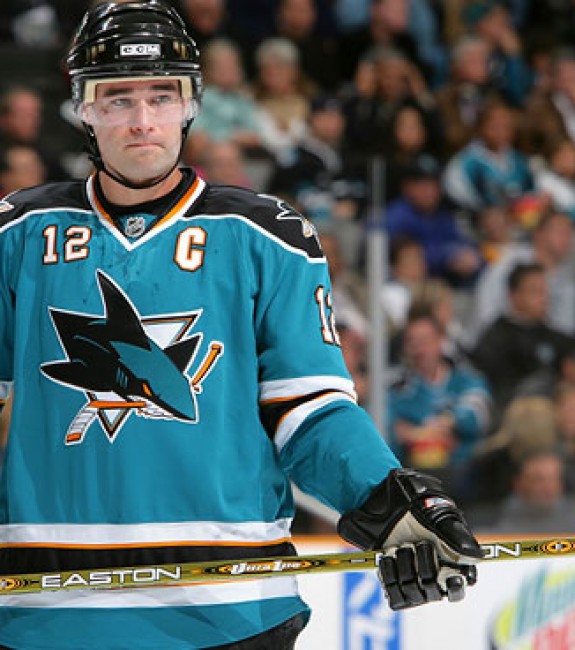 FISHER: It won't be Crosby, so let's put that baby to bed before we even get started. It could be a guy like Jurco — for say a third-rounder or B-level prospect — heading to a team with less forward depth or pure skill up front. I'd be shocked if nobody is calling Ken Holland to at least kick tires on that front. But Jurco for a third-rounder doesn't exactly qualify as a blockbuster, or at least it didn't back in the good ol' wheeling-and-dealing days. There was a time, not that long ago, when it was worth setting an alarm on trade-deadline day, regardless of how hungover you were. Now it's not even worth PVRing the TradeCentre coverage. Blame the salary cap for making this the "which GM can sit on his hands the longest" league, but make no mistake, the cap is also responsible for the incredible parity we're witnessing again this season where practically any team can beat any team on any given night — even the Arizona Coyotes. That is also part of the reason for limited trade activity thus far, there are no sellers emerging because everybody still believes they have a shot at the playoffs — yes, even the Coyotes. I'm hoping something goes down before Christmas, but I'm not holding my breath. Since the puck dropped on Oct. 7, the ONLY trade has been waiver-fodder goaltender Kevin Poulin from Tampa Bay to Calgary for future considerations. And the average, everyday fan probably didn't even notice that one. Sure, there were a few deals during training camps and coming out of the pre-season — Kris Versteeg to Carlina, Michael Grabner to Toronto, and the Brandon Gormley-for-Stefan Elliott healthy-scratch swap — but I wouldn't classify any of those trades as significant. Patrick Marleau's name surfaced a while back in trade rumours, but those rumblings have since quieted down, probably because his apparent list of teams was too short to make anything work. So, no, I'm not predicting any blockbusters in the near future. Now, please, somebody prove me wrong. (BREAKING: Travis Hamonic's name has entered the rumour mill as well, with the defenceman requesting a trade from the Islanders to a Western Canadian team — Jets, Flames, Oilers or Canucks. That has me intrigued and there's been a boatload of scouts watching the Alberta clubs lately, but I'm still not holding my breath. Wake me up when it happens.)
There are pro scouts from 16 different NHL organizations represented at Rexall Place tonight. Abnormally high amount.

— Bob Stauffer (@Bob_Stauffer) November 19, 2015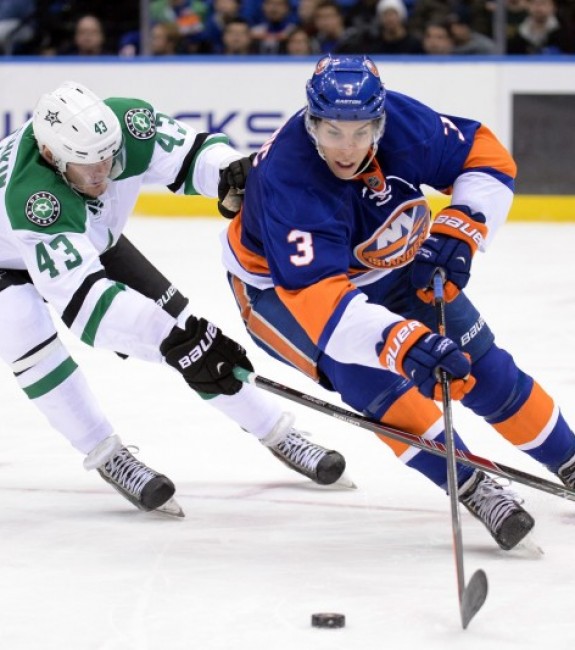 HEDLEY-NOBLE: Well, this will be short and sweet. I don't see anything significant at all happening by Christmastime. The league is so close and still in its early stages. As Larry mentioned, most teams still believe they have a shot at the playoffs. Once January comes around, I expect a lot more to be settled, standings-wise, therefore opening the door for trades to begin. I'm not one to guess on any potential blockbuster deals, however we do have the Hamonic situation to look out for. I also can't keep my eye off the Winnipeg Jets, and what they are going to do with the Andrew Ladd/Dustin Byfuglien situation. Losing one of those guys is going to hurt big time, no question, and just about every team would be interested in them.
Let's take a look at the (very premature) playoff picture! As of last Monday morning, through games on Nov. 15, the matchups were as follows: Rangers-Penguins, Canadiens-Islanders, Senators-Lightning and Capitals-Devils in the East, Stars-Hawks, Kings-Blues, Wild-Predators and Coyotes-Canucks in the West. Give your predictions as if the playoffs started tomorrow — your eight series winners. Which matchups would excite you the most and the least? Which teams are you surprised to see in and out?
FISHER: Give me the Rangers, Canadiens, Lightning and Capitals in the East, the Blackhawks, Kings, Wild and Canucks in the West. I'd actually really like to see the Rangers and Penguins go at it AGAIN because I think Pittsburgh is built to give them a better run this time around, especially if Crosby comes to life. I wouldn't bet against Henrik Lundqvist in the playoffs, but that would be a fun one. Ditto for Carey Price and the Canadiens, but the Islanders wouldn't go quietly either. I think the Lightning and Capitals would sweep those matchups in a cakewalk, but I don't really expect the Senators or Devils to be in the playoff picture after 82 games anyway. Nor can I see the Red Wings missing out, and I wouldn't totally rule out those Blue Jackets just yet. Over in the West, how crazy is it that the Pacific Division leader, Los Angeles, had fewer points than a wild-card team from Central Division (St. Louis). Sure, it was a difference of one point, 23-22, but still. Home-ice advantage means a lot, though, so I'd still put my pennies on the Kings over the Blues, who always seem to choke regardless of the opponent. That'd be a good series, but that Dallas-Chicago matchup may as well be the West final for all I'm concerned. Based on that bracket, the Stars-Blackhawks series would be a real barnburner, but I'd go with the defending Stanley Cup champions even if they're starting on the road against their former teammates Patrick Sharp and Johnny Oduya. As good as Nashville's defence is, Minnesota really attacks in waves and I think the Wild would gradually overwhelm the Preds. I'd probably turn the channel on that Coyotes-Canucks matchup but, again, I don't see either of those teams in the post-season — and especially not the Coyotes. Make it Ducks-versus-Sharks and I'll definitely tune in — and give me the Ducks in that imaginary series. Who you got, Sebastian?
HEDLEY-NOBLE: Larry, you are off your rocker. Playoffs? You're talking about playoffs!? Thanks Larry, we just lost about half the audience with this gem. From the make-believe playoff scenario that I have been forced into, I will choose the Rangers, Canadiens, Senators and Capitals from the East. As for the West, I'd put my money on the Blackhawks, Kings, Predators and Canucks. First off, I would have to say that there are a few surprises, such as Arizona, New Jersey and even Vancouver. I don't think we will see them in the playoff picture come season's end, but that's just me. The surprising Devils are the only team out of those three that I think could actually last until the end. I'd absolutely watch every minute of a Rangers-Penguins, Canadiens-Islanders, Stars-Blackhawks and Kings-Blues series. You wouldn't catch me watching the Coyotes-Canucks in a regular-season game, and I think it'd be even worse somehow in a playoff situation. Give ME the Avalanche-versus-Ducks instead, and the Avs with the Cinderella victory since we are, in fact, imagining things at the moment.
BONUS TOPICS
Speaking of playoffs, your Panthers were a team that I really struggled with in my pre-season standings predictions. I had them in the playoffs as the eighth and final seed in my off-season edition, but then I bumped them down to 10th just prior to puck drop. Are they going to make me regret that decision? Do you see them in the post-season?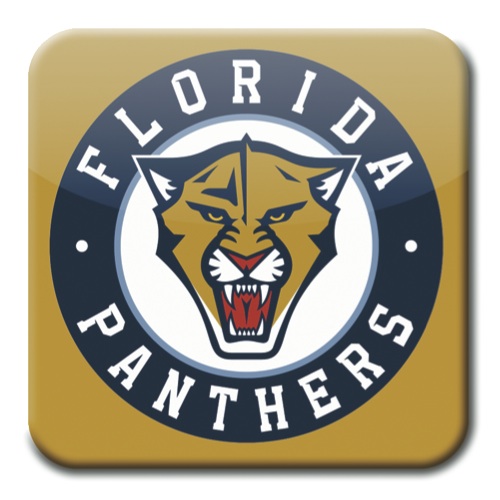 HEDLEY-NOBLE: I do see the Panthers competing for the eighth spot, though I just don't think they have enough offensive power to jump over teams like the Islanders, Lightning and Bruins to get there this season. They also have the surprising Devils to worry about. Everything was looking sunny until an unfortunate injury to their No. 1 center Aleksander Barkov. He has just recently returned, so maybe they can still find a way, but they'll need some more help from lines 2-4 to make it happen, that's for certain.
How about your Avs? Talk about another intriguing team. I'm glad I predicted a bounce-back season for Nathan MacKinnon in my big list of the top 400 fantasy forwards. He's the real deal, a budding superstar, but do you see him cracking the top 20 in league scoring this season? The top 10? Can MacKinnon lead Colorado into the playoffs?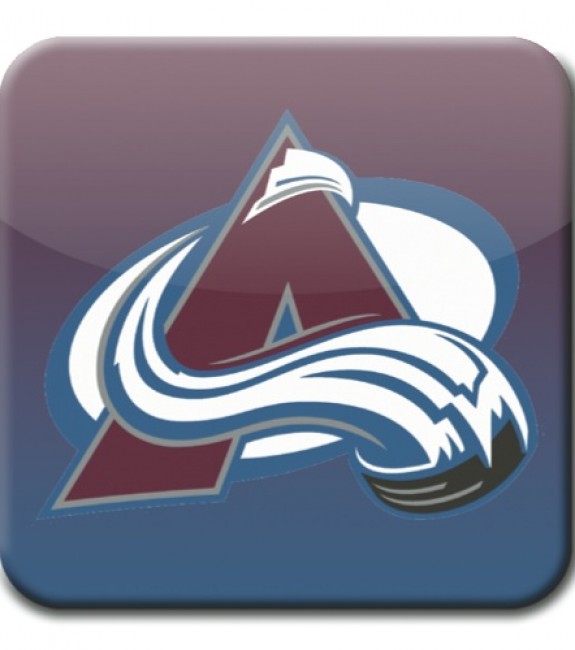 HEDLEY-NOBLE: Ugh. Is this "Bash Bash's Teams Week" or what Larry? I'm glad I signed up, lemme tell you. I didn't think I'd be drinking so much, so early into the season with this team. Just kidding guys and gals, of course I knew that. Jokes aside, MacKinnon is an absolute BEAST, no question about it. I am definitely glad I have Nasty Nate in both of my fantasy leagues. At 20 years old, he is currently sitting tied for 10th OVERALL in scoring. So there's your answer right there — he was around fifth place a few nights ago, so yes, I definitely see him cracking the top 10 THIS year IF, and only if, the rest of the team can get things going after a terrible start to the season. I think MacKinnon can lead Colorado back into the playoffs, but a lot will be learned about this Avalanche team over the next two weeks or so, with No. 1 netminder Semyon Varlamov finally healthy again, possibly coming back as soon as tonight. We'll see, I'm not ruling anyone in or out just yet, but time is ticking.
---
Who won this round of Facing Off? Feel free to weigh-in with your opinions in the comments below. We will be checking in periodically to both defend and expand on our initial answers. If you want to see us face-off over a topic, we're open to suggestions as well.
Sebastian Hedley-Noble is one of THW's credentialed writers, covering the Colorado Avalanche and Florida Panthers since May 2014. Follow him on Twitter: @ SebastianHNoble.
Larry Fisher is a sports reporter for The Daily Courier in Kelowna, British Columbia, Canada, and has been an at-large contributor for THW since August 2014. Follow him on Twitter: @LarryFisher_KDC.
Larry Fisher is a senior writer and head scout for The Hockey Writers, having been an at-large contributor for THW since August 2014. Fisher covers both the NHL and the WHL, specializing in prospects and NHL draft content, including his annual mock drafts that date back to 2012. Fisher has also been a beat writer for the WHL's Kelowna Rockets since 2008, formerly working as a sports reporter/editor for The Daily Courier in Kelowna, British Columbia, Canada from 2008-2019. Follow him on Twitter: @LarryFisher_KDC.