Facing Off is a weekly column debating five of hockey's hottest topics each and every Monday. From current events like trades and hat tricks to bigger-picture stuff like scandals and expansion — you name it, we're debating it. Albeit, not always with a serious tone. We're keeping this column light, so keep that in mind when reading, and feel free to join in on the fun by leaving a comment. Follow us on Twitter (@FacingOff_THW) and get in on the debate there too.

The Columbus Blue Jackets rung in the New Year by running their winning streak to a mind-boggling 15 games on Saturday — tying the second-longest streak in NHL history heading into Tuesday's home game against the Edmonton Oilers.
In doing so, Columbus ruined the 12-game run of its expansion sibling, the Minnesota Wild.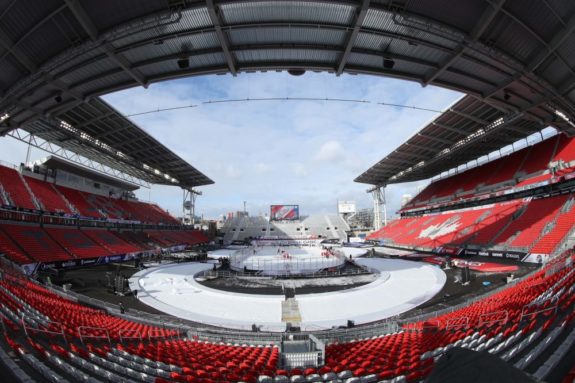 Nobody could have foreseen that pair of perennial also-rans emerging as the league's two hottest teams when the calendar flipped to 2017.
Meanwhile, Auston Matthews rung in the New Year by netting two goals, including the overtime winner, in Sunday's Centennial Classic to overtake Patrik Laine for the rookie goal-scoring lead.
That is going to be quite the race over the second half of the season and, don't look now, but Matthews has the Toronto Maple Leafs in the playoff race too.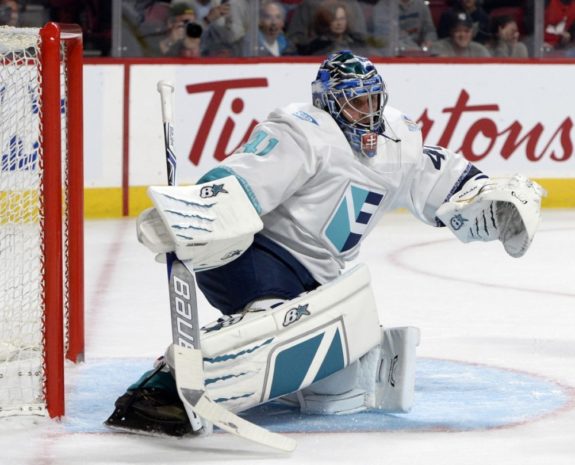 There were plenty of current events to debate this week — including goaltending controversies for both Canada and the United States ahead of today's quarter-finals at the world juniors, and Jaroslav Halak's sudden banishment to AHL Bridgeport with a trade seeming imminent out of Brooklyn — but we decided to make this a special edition of Facing Off.
Dan Mount, the longest-serving regular contributor to Facing Off, joins me to debate the year that was in 2016 while also looking ahead to the year that will be in 2017.
This is certainly a time for reflection, and I got a head start by taking a trip down memory lane with Jim Cerny in making my debut on Episode 7 of the THW Live podcast this past Friday.
The hockey world gave us an abundance of headlines and highlights in 2016. What were the top three stories from the year that was, in your opinion?
FISHER: As mentioned on the THW Live podcast, I'm going with a theme here in things that were new in 2016. For starters, we saw the return of the World Cup of Hockey with two new teams added to the tournament. Team Europe went all the way to the final, but Team North America was arguably more impressive in its debut. That might end up being a one-off — certainly for the TNA youngsters, it sounds like they won't be back if there's another World Cup in 2020 — but it sure was fun to watch those under-23 stars run and gun with the game's best and really steal the show.
Good times… pic.twitter.com/ETEAEUXWp9

— Team North America (@TeamNA_WCH) November 1, 2016
Another top story, for me, was the NHL adding a new team — the Vegas Golden Knights, who I've been covering part-time for THW. There is going to a ton of excitement surrounding that expansion franchise leading up to next season, but it was already big news throughout 2016. The other part of that story was Quebec City getting denied in its bid to bring back the Nordiques.
READ: On the first day of 2017, we look back on what was a memorable year for hockey in Vegas in 2016. #BoldInGoldhttps://t.co/DKfAQsFPJv pic.twitter.com/gkP6Y5EEFi

— Vegas Golden Knights (@GoldenKnights) January 2, 2017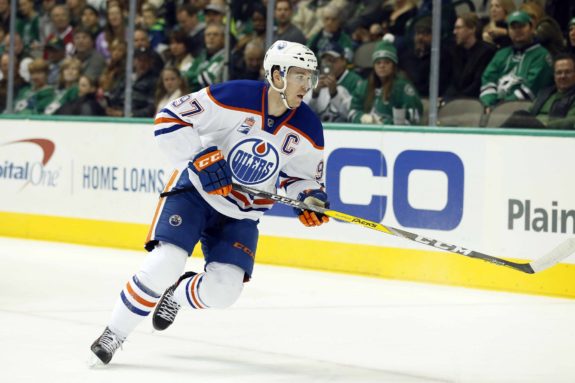 Third on my list of top stories, and I kind of have a tie here, but I'll go with Connor McDavid as the Oilers' new captain, becoming the youngest captain in NHL history and leading a new-look Edmonton team into playoff position at the holiday break — this, a franchise in the midst of a decade-long postseason drought — while also leading the league in scoring as a teenager who is still eligible to be playing in the world junior tournament right now. McDavid's accomplishments are pretty incredible when you think of it that way.
The other story that fits into my theme and deserves an honourable mention here is Mike Sullivan taking over as the Penguins' new coach, leading a team that was in shambles to the Stanley Cup and keeping Pittsburgh at the top of the overall standings (trailing only Columbus) through the first half of this season. Sullivan was recently rewarded with a three-year contract extension but still hasn't been getting the credit he deserves for righting that ship in replacing Mike Johnston — probably because the Penguins' roster is so stacked with talent.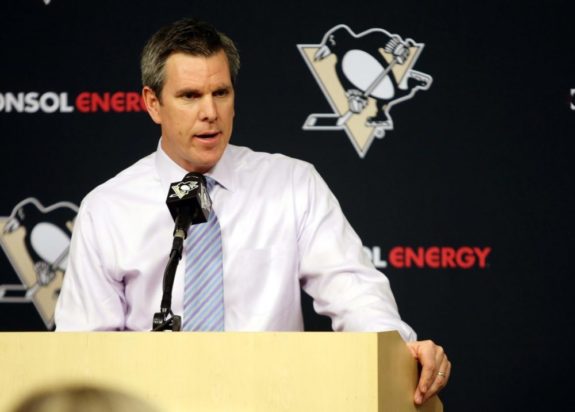 Lest we forget, at this time last year, people were saying Sidney Crosby was past his prime because he had got off to such a slow start, but look at him now. Phil Kessel wasn't really fitting in with Pittsburgh at the time of that coaching change either but, by season's end, he was as deserving as Crosby for the Conn Smythe Trophy and both of them have picked up where he left off this season. Sullivan is even making a player of Justin Schultz, who the Oilers couldn't give away at the 2016 trade deadline — not without retaining salary, anyway — so let's give the coach his due in Pittsburgh as one of the most underrated stories over the last calendar year.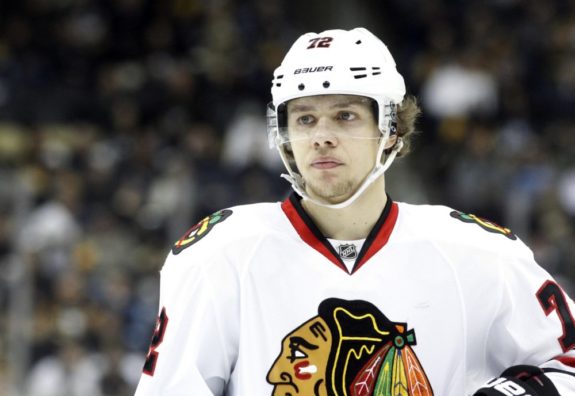 MOUNT: The young guns of the league are my vote for the top story. Team North America was a lot of fun to watch. They were exciting, dynamic and look to be the future of the game. Players like McDavid, Jack Eichel and Johnny Gaudreau were part of arguably the greatest collection of young players. Let's also not forget the actual winner of the Calder Trophy, Artemi Panarin, and one of the other nominees, Shayne Gostisbehere. If the league can properly market these guys, the NHL has a shot at having a foundation of young talent that casual fans will want to watch. One thing the league needs to do is get behind the future stars and these players can deliver those coveted television ratings.
The league's latest expansion round is my No. 2 story. I know there are a lot of skeptics when it comes to the Vegas Golden Knights because people are worried about another Arizona Coyotes-like situation, but I think Las Vegas is good market. They've been starving for a big-four professional sports team and the Knights fill the void. People will want to see this team because it gives the city the feeling that it belongs as a major city. I don't think that will change even if the NFL's Oakland Raiders move there.
I do feel for Quebec City, as they were shut out again. I do think they become an NHL city again sooner rather than later because I believe they will get a team in the next round or someone will move their current club there. The arena in Quebec City is wonderful and the fan base is dying to be in the NHL. I also expect Seattle to renew its push with Chris Hansen and Russell Wilson wanting to get in on the action.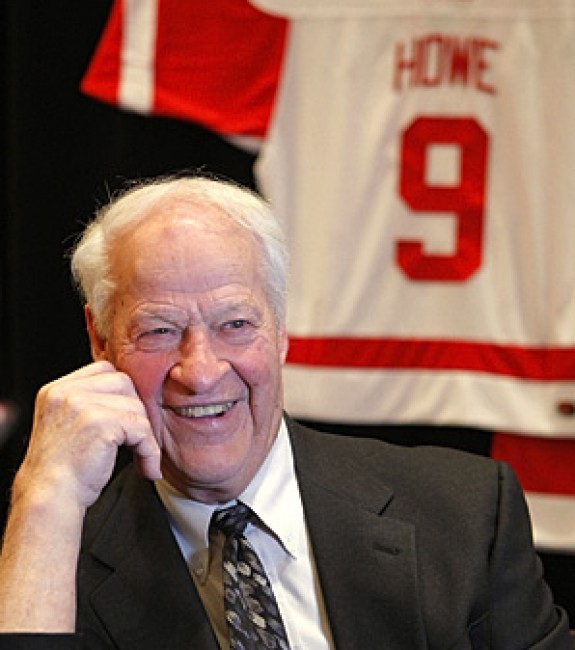 My third story is the death of Gordie Howe because he was the embodiment of the sport. Many people that had no idea what the NHL was would see a picture of Howe and say "That guy looks like a hockey player." He was one of the most wonderful and beloved heroes in all of sports. There are many stories of his kindness and a huge outpouring of love at the end. Wayne Gretzky was the Great One, but I'll always remember Mr. Hockey. I think that will be the death I remember most from a year filled with celebrity passings.
How about the most improbable, impactful or inspirational stories of 2016 — what comes to mind?
FISHER: John Scott retiring as the reigning All-Star Game MVP checks all those boxes in a sense. Improbable being an understatement, but as that surreal story played out before our eyes, it became more and more inspirational and even impactful.
.@johnscott_32 takes #NHLAllStar (and our hearts) by storm.#BestOf2016 pic.twitter.com/JQvP2mHtJ9

— NHL on NBC Sports (@NHLonNBCSports) December 31, 2016
There were twists and turns in that saga, but Scott shockingly went out on a high note — and now has a book hitting the shelves (released Dec. 27), with a movie in the works too. That piece he penned for The Players' Tribune really put things into perspective and earned the big, goofy, loveable goon some much-deserved respect from those, myself included, who had been mocking Scott to that point.
Really great read by John Scott. Lots liked to hate him until the All Star event rolled around. https://t.co/obomFdpegA

— Dillon Skiffington (@Squiblon) December 10, 2016
Sadly, the NHL has since tweaked its fan-voting rules for the All-Star Game to prevent another zero-to-hero story from emerging — the powers that be saw Scott as more of an embarrassment and a sideshow than the sensation and cult hero he became. It really is the no-fun league at times, but Scott is worth celebrating as the ultimate underdog story from 2016.
I'd be remiss if not to cite the death of Gordie Howe, Mr. Hockey, as the most impactful, and the fact Jaromir Jagr is still playing in this young man's league with his 45th birthday on the horizon in February — and having just surpassed Mark Messier for second among the NHL's all-time scoring leaders — is about as inspirational as it gets.
MOUNT: It has to be Scott. I initially thought it was just the fans making a big joke out of it, but then it grew on me. He wanted to be there, while guys like Jonathan Toews and Alex Ovechkin skipped the All-Star Game and ate a one-game suspension instead of playing. Scott's enthusiasm infected everyone and it won many people over.
The John Scott retirement piece over at the Players Tribune is great. Read it. https://t.co/EiCeqXvsfH

— Jason Kobus (@jmkobus) December 7, 2016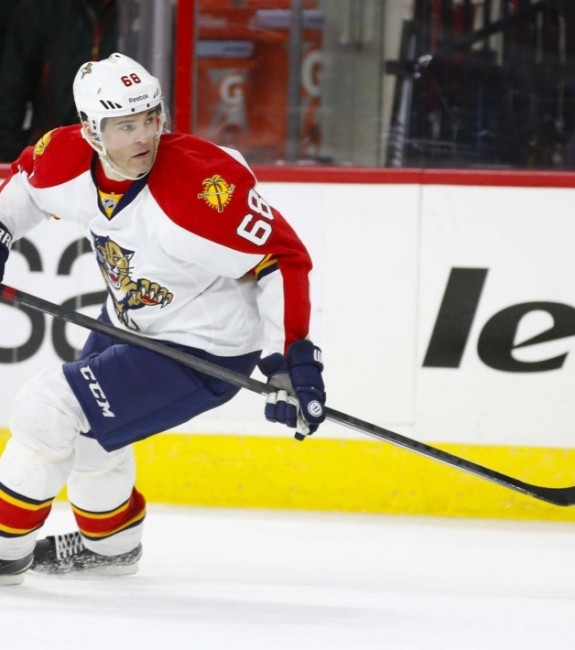 It's terribly disappointing that the NHL won't let another Scott story happen. It's another reason why I think the league is so out-of-touch. It really isn't in tune with what the fans want.
The stellar play of the ageless Mr. Jagr is also inspiring. One has to be in awe of his ability to still play at a high level despite his age. He and Roberto Luongo did their part to get the Panthers back to the postseason and the Atlantic Division title. Florida may be struggling this season, but it's not on Jagr. He's doing everything in his power to get the team back into the playoff race. I half-expect Jagr to play until he's 50 like he wants.
The craziest day of 2016, at least from a hockey standpoint, had to be June 29 when, within the span of 30 minutes, we witnessed two blockbusters trades — P.K. Subban to Nashville for Shea Weber, and Taylor Hall to New Jersey for Adam Larsson — plus Steven Stamkos signing an extension to stay in Tampa Bay. What do you remember most about that day? And what do you make of those deals in hindsight?
FISHER: I was fortunate enough to be scrolling through Twitter when all the madness went down. It was wild, to say the least. From a hockey fan's perspective, and speaking as a Canadian without a vested interest in American politics, I'd dare to say that flurry of activity trumped Donald Trump's election as President of the United States in terms of catching people off guard. We're always told to expect the unexpected, but nobody saw that coming — certainly not the Subban-Weber swap. That one took everybody by surprise.
6 months following the deal, who do you think has won the Subban/Weber trade? #Habs #Preds

— Caitlyn Golem 🏒⚾ (@CaitlynGolem) December 23, 2016
The early verdicts were overwhelmingly in favour of Nashville and New Jersey, with Montreal and Edmonton being shamed relentlessly for shipping out Subban and Hall, respectively. However, looking back on those deals now, Marc Bergevin and Peter Chiarelli might be getting the last laugh. I mean, their teams — the Canadiens and Oilers — are both occupying playoff spots, while the Predators and Devils are currently on the outside looking in.
Fans Evaluate Subban – Weber Trade at Six-Month Mark by @CaitlynGolem https://t.co/rMcWeWQtck #allhabs #Habs360 pic.twitter.com/Bnpa46uqTg

— Chris G (@ChrisHabs360) January 1, 2017
Hockey is a team sport, but those four individuals have definitely had a hand in their clubs' results for better or worse. Subban has been sidelined by injury as of late, but he's been outperformed by Weber from Day 1 of this season. Weber has silenced a lot of critics since arriving in Montreal, and although his contract will eventually be an albatross, the Habs won't care if he helps them win a Cup in the meantime.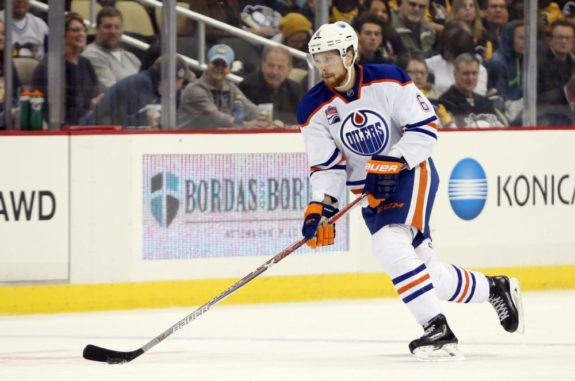 In Edmonton, Larsson and fellow online whipping boy Kris Russell, have shored up the Oilers' defence and combined to close out several narrow victories to date. And even though Hall has provided New Jersey with more offensive punch, the Devils are dearly missing Larsson's defensive contributions.
Those trades might turn out to be win-wins in the long run, but the Canadiens and Oilers haven't been the losers they were initially made out to be. As for Stamkos, it's too bad he got hurt again because he was looking better than ever for the Lightning in the early stages.
MOUNT: I remember my news app ringing with headline after headline. I couldn't keep up with all the news that day. However, the most shocking thing was the Weber-for-Subban deal. I never thought that either team would pull the trigger on that trade. I thought Weber would retire a Predator or make his way to Western Canada to round out his career. I know that P.K. had his detractors in Montreal, but his community work and on-ice play endeared him to most. I thought he'd make his way back to Toronto, but late in his career.
I know things haven't looked good for Subban in Nashville so far, but I think he'll bounce back this season or next. He's too talented not to, and the Predators have guys like Roman Josi, Ryan Ellis and Mattias Ekholm to carry the load. I must say that "Big Shea" looks renewed because I thought that terrible Game 7 was a turning point for a downward trend in his career. That deal will eventually catch up to Bergevin, but the Habs are in the mix to end Canada's long Stanley Cup drought.
The Stamkos injury is part of a long line of ailments for Tampa Bay. However, I don't doubt Jon Cooper's ability to get his team into the playoffs. He's had to deal with injuries before and managed to get by without some of his stars. The Lightning can plug a couple of holes if Ben Bishop gets dealt for some help or prospects.
Looking ahead to 2017, which storylines are going to become the biggest or most talked about? Which stories are you most anticipating or most intrigued by?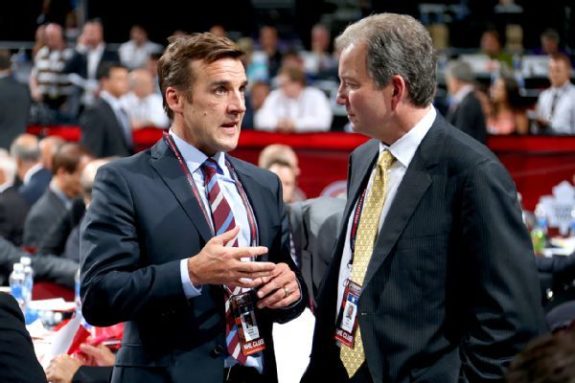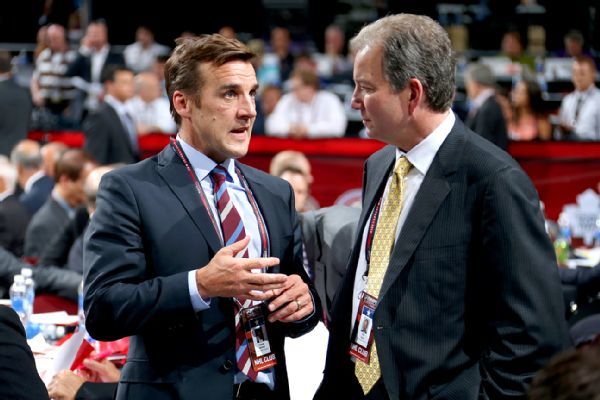 FISHER: I'm going to circle back to the Golden Knights here. All things Vegas will be big news, from hiring its first coach to selecting its first players in the expansion draft as well as the entry draft. The Golden Knights will be doing plenty of wheeling and dealing to get a desirable roster in place for their inaugural 2017-18 season, starting next October. Those moves are going to cause quite a stir, mark my words, and I can't wait to see how that team takes shape and comes together once it touches the ice at T-Mobile Arena. Fun times ahead for Vegas.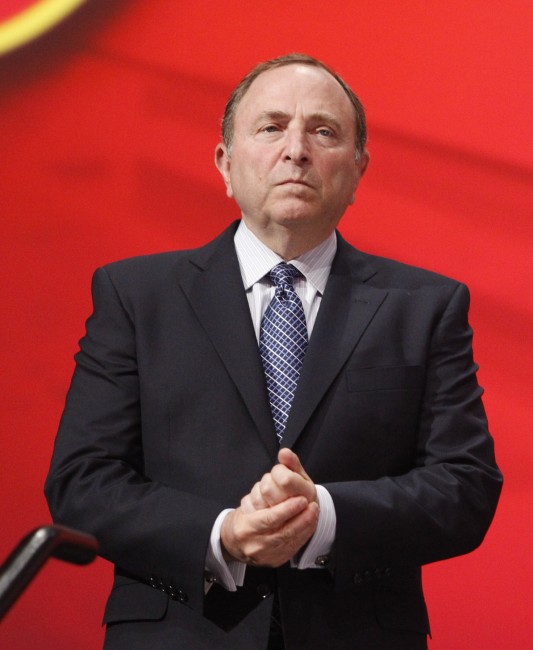 I'm also anxiously awaiting the NHL's decision on Olympic participation. I've been a bit pessimistic on that front, predicting the league will opt against sending its players to Pyeongchang, South Korea, for the 2018 Winter Games, but I've been wrong before. And Elliotte Friedman actually revealed the potential for an ambitious international schedule in one of his recent 30 Thoughts columns: We're talking two Olympic Games (2018 and 2022); two World Cups (2020 and 2024); two "Ryder Cup-style" events (probably 2019 and 2023); two exhibition games in China as soon as next season (Los Angeles/Vancouver) with more to come; and two regular-season games in Europe (teams TBA) with more to come. The Ryder Cup would likely replace the All-Star Game in those years, and could be played overseas, Friedman added.
Yeah, I'd like to see all of the above come to fruition. Colour me intrigued, but I won't be holding my breath and you shouldn't be either.
Another simple question: Will we see #NHL players participating in the 2018 Winter Olympics in Pyeongchang, South Korea? #THW

— Facing Off (@FacingOff_THW) December 12, 2016
MOUNT: The Olympic issue is the one weighing heaviest on my mind right now. I understand the league's concern with travel and insurance, but I think they're missing a huge opportunity in neglecting the Asian market. Look at what it's done for the NBA and their salary cap. China is an untapped revenue stream that the National Basketball Association has gotten a lot out of the last few years. The KHL even put a team there because it realized that Asia gives them a chance at more money. China is a world power that has a lot of cash and Gary Bettman and company ignoring it would be asinine.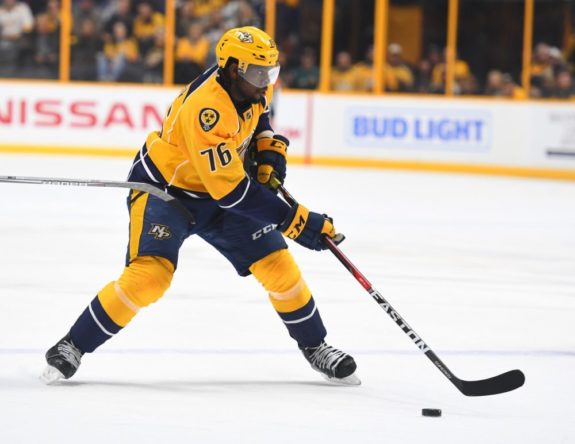 I was going to say Subban's return to Montreal was going to garner a lot of press, but that's been cast into doubt by his recent back troubles. I wanted to see the reaction from the Montreal crowd during his introduction. I'm sure there would be more cheers than boos, but there was always the vocal minority that derided everything he did for the Habs. The success of Weber may soften the blow, but there's no doubt that Subban did a lot on and off the ice in Montreal.
The expansion draft is also a journalist's dream because we've been speculating about who gets protected, who gets exposed and all of the mock drafts. I'm interested to see what the strategy of GM George McPhee is. Will he go after veterans for a quick playoff push, or will he set up for a couple years of pain in order to get sustained success? It's Vegas, so we might be in for a gamble.
Last but not least, let's make three bold predictions for 2017 — what you got?
FISHER: Hmm, where to go with this. I'll go out on a limb and say four Canadian teams make the playoffs. Montreal, Ottawa and Edmonton, who would all make the cut as of today, plus the Toronto Maple Leafs, who are coming on strong and are clearly ahead of schedule in their rebuild. Mike Babcock and Frederik Andersen are turning that youthful club into a legitimate playoff contender and the type of team that nobody would want to face in the first round. I won't go as far as saying Canadian teams will sweep the Atlantic Division berths — I think Tampa Bay will wind up claiming a spot there — but one of the Ontario teams could still get in as a wild-card. You heard it here first.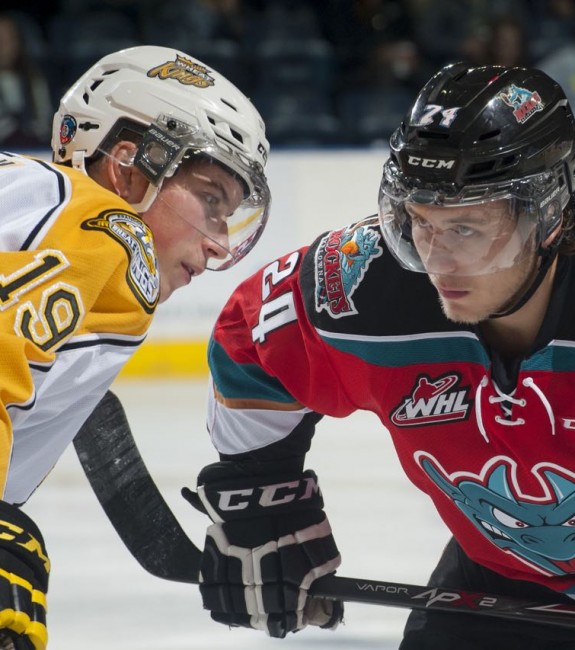 Next, I'm going to predict that the Golden Knights will draft Nolan Patrick, but also that he won't go first overall. Patrick, the projected top pick, will fall to second, possibly even third due to injury concerns and superior performances by some of his draft rivals in the second half.
Nico Hischier is already making a strong case to go No. 1 with his play for Switzerland at the ongoing world juniors. Timothy Liljegren isn't there for Sweden, but he's a coveted right-handed defenceman, a smooth-skater with offensive upside, and some team in the top three might draft by positional need or simply prefer that package to Patrick, who I've labelled a better-shooting version of Jonathan Toews. However the lottery plays out, Vegas would be lucky to land Patrick at No. 2 or 3.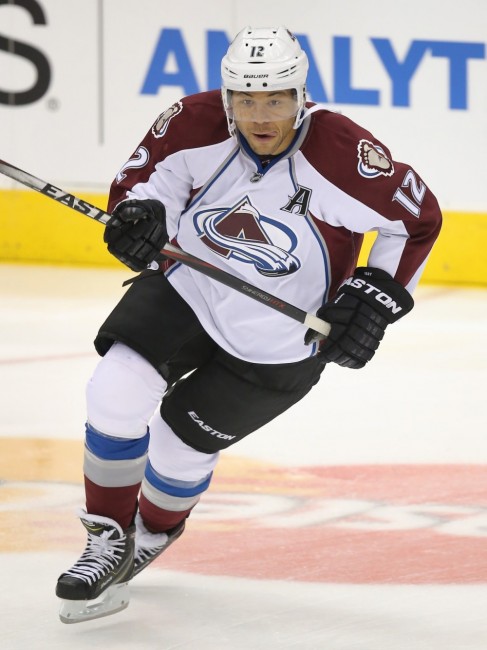 That was kind of a two-part prediction, a two-in-one, but I guess I've got one more in me. I have a feeling that Edmonton will acquire local boy Jarome Iginla from Colorado ahead of the trade deadline, possibly within the next couple weeks, and that he'll retire as an Oiler — be it after this season, or perhaps after signing a one-year extension with Edmonton. Iginla would be reunited with former linemate Milan Lucic from their Boston days, together flanking McDavid with more success than any other combination thus far. That improved chemistry would also help McDavid capture the Art Ross Trophy — and maybe even the Hart — while ensuring the Oilers make the playoffs.
Let's make this a two-parter again, because I want to say Edmonton makes room for Iginla by trading Jordan Eberle to Anaheim for Sami Vatanen, that elusive power-play quarterback. An offensive defenceman remains the Oilers' biggest need and Vatanen could be a perfect fit considering he's also right-handed.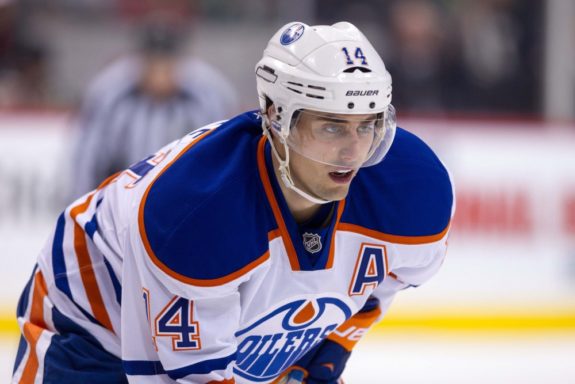 The Ducks need to shed a defender prior to the expansion draft in order to protect the likes of Jakob Silfverberg, Andrew Cogliano and Josh Manson. With Cam Fowler's improved play and better all-around game, Vatanen could be the odd-man out in Anaheim, especially with Shea Theodore and Brandon Montour knocking on the door for a similar role.
Much like Hall for Larsson, I think this trade addresses needs for both teams and works well as a 1-for-1 swap. If it doesn't happen ahead of the trade deadline, it could still go down before the expansion draft.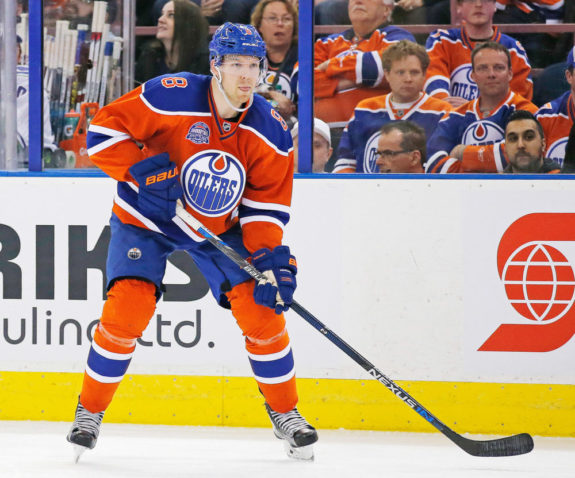 As for what the Avalanche could get in return for Iginla, I'm not anticipating an overpayment considering his slugging stat-line. There will still be a market for Iggy, given his playoff experience, leadership intangibles and natural goal-scoring ability, but I'll say two draft picks gets it done — Edmonton's second-rounder in 2018 and the conditional 2017 selection that the Oilers got from St. Louis for Nail Yakupov, which is a third-rounder unless he scores 15-plus goals this season to turn it into another second-rounder.
If the Avs prefer a roster player, then a defenceman like Brandon Davidson could be Colorado bound. Don't rule out Griffin Reinhart either. He might be the guy the Avs ask for, and although the Oilers paid a steep price to acquire him at last year's draft, Edmonton won't be protecting Reinhart in the expansion draft and could lose him for nothing there. So moving him for a win-now chip like Iginla might make sense to Chiarelli.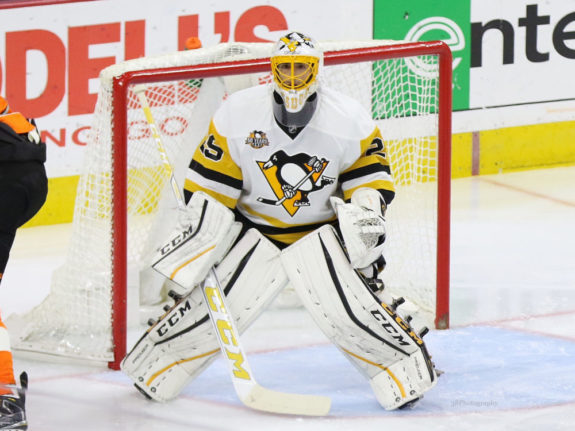 MOUNT: I'll say that Marc-Andre Fleury will not get traded until the season is over. Matt Murray is a good goalie, but he's had two injuries this season. Granted one was from the World Cup, but it's still a concern for Jim Rutherford. He'll keep "The Flower" around as an insurance policy, which may benefit Rutherford in getting a boost in value for him around the time of the expansion draft. I do think that makes Bishop's value go up big-time when the trade deadline comes.
Next, I'll say the NHL will cave in and allow players to go to Pyeongchang for the 2018 Games. There are players like Ovechkin that already have the blessing of their owners to go to Korea for the Olympics because he wants to win a gold medal. Bettman and company may want to keep their players home, but the groundswell will be too much for him to ignore. He doesn't want a revolt, and this could placate the NHLPA if he lets them go to Asia.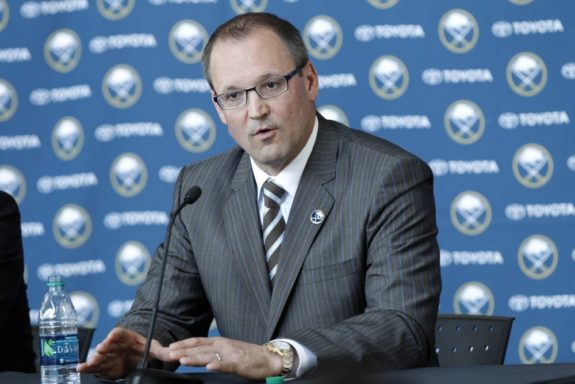 My final prediction is that Dan Bylsma will be the next coach fired. The Sabres are young and creative, but Disco Dan doesn't seem to be tapping into their creativity. He's a solid coach, but he might not be the right fit. Buffalo is spinning its wheels and not trending as upward as most thought. I knew the Sabres wouldn't make the playoffs this season, but they are further away than I thought they would be. A coach that may allow more creativity (and ditch Robin Lehner) might be in order.
---
Who won this round of Facing Off? Feel free to weigh-in with your opinions in the comments below. We will be checking in periodically to both defend and expand on our initial answers. If you want us to face-off over a topic, we're open to suggestions as well.
Larry Fisher is a senior writer and head scout for The Hockey Writers, having been an at-large contributor for THW since August 2014. Fisher covers both the NHL and the WHL, specializing in prospects and NHL draft content, including his annual mock drafts that date back to 2012. Fisher has also been a beat writer for the WHL's Kelowna Rockets since 2008, formerly working as a sports reporter/editor for The Daily Courier in Kelowna, British Columbia, Canada from 2008-2019. Follow him on Twitter: @LarryFisher_KDC.