It was a slower night in the NHL on Monday with only two games on the docket. Tuesday is anything but slow, as 11 teams square off in action. Will the Arizona Coyotes continue to struggle? Will Tampa Bay stay hot playing on the road against the Maple Leafs? Can Vancouver get back on the winning track at home against the Senators? These questions and more will all be answered by the end of the evening on Tuesday.
Yesterday's Games
To put it nicely, I did not do well with the yesterday's selections. I successfully predicted Montreal would earn a victory over the Philadelphia Flyers, but I put my faith in Alex Galchenyuk and Brendan Gallagher. Instead, Shea Weber and Alex Radulov were the top-dogs.
I also pegged the very average Chicago Blackhawks to earn a victory over the struggling Calgary Flames. That didn't happen. Instead, Calgary earned a shoot-out victory. Fairly low scoring affairs in only two games meant that fantasy winners had to get their selections just right. I was not in that group.
Tonight's Games
Arizona Coyotes at New Jersey Devils
Florida Panthers at Pittsburgh Penguins
Minnesota Wild at Boston Bruins
Buffalo Sabres at Philadelphia Flyers
Carolina Hurricanes at Detroit Red Wings
Tampa Bay Lightning at Toronto Maple Leafs
Calgary Flames at St. Louis Blues
Winnipeg Jets at Dallas Stars
Anaheim Ducks at San Jose Sharks
Ottawa Senators at Vancouver Canucks
Columbus Blue Jackets at Los Angeles Kings
Centers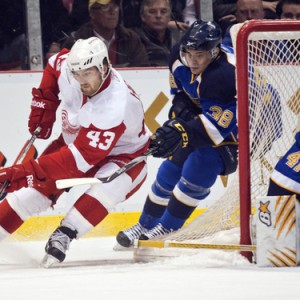 Darren Helm ($4000-$4500)
With five points in six games, Helm has picked up the slack for some of Detroit's go-to forwards who have struggled out of the gate. He's leading the team in goals and while he's streaky (one game he does well in fantasy play and the next he does not) this home game against the Hurricane's is a game that comes up in the pattern as a bigger game for Helm. He's a good price and Detroit has won four in a row.
DraftKings cautions the following about Helm:
Typically, as a fantasy owner, you'd want to stay away from players skating outside of the top six, but the Wings are strong offensively from the first line all the way down to the fourth unit.
That report may be accurate, but at his price, I'm suggesting taking a chance that Helm pays off.
Auston Matthews ($6300-$6700)
Matthews is playing well and earning lots of points for fantasy players. One of the things I like most about him as an option on Tuesday is that Matthews offers a lower price tag than a handful of other centers one could take in fantasy play. Matthews should earn you the points you need, but also gives you the room to take other higher priced and valued players.
Matthews has eight points in five games. Even if he wasn't a good value, he'd still be a player you'd want to consider.
Forwards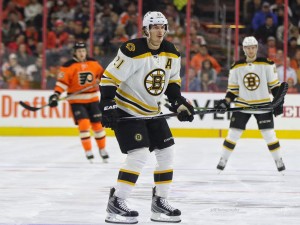 Loui Erikkson ($4900 – $5100)
The 31-year-old was the only Canuck to show up on the scoresheet twice in the 4-2 loss to Anaheim. Eriksson played 19:41 of ice time and had one shot in a +2 performance. He has four points in six games but no goals. The reason is that he's not shooting, but if he starts, he could go from a decent fantasy selection to a very good one.
Taylor Hall ($5800-$6200)
Hall has scored the deciding goal in the Devils two wins this season. He scored both goals when the Devils beat the Anaheim Ducks on Tuesday night. Hall only has three points in five games, but all three are goals. He's been inconsistent, but when he's on, he's a real fantasy dynamo.
Defense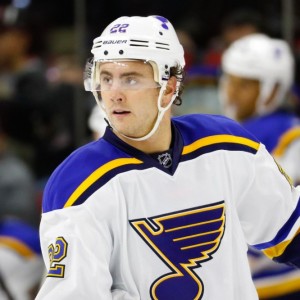 Kevin Shattenkirk ($5300-$5500)
Shattenkirk hasn't really "taken off" considering he's in a year where every point he gets could be worth thousands of dollars in his next contract. That said, he has been a steady fantasy point producer and he's a pretty good price. St. Louis is facing a Calgary team that is still underperforming and coming off a shootout victory over the Blackhawks on Monday. Back-to-backs can be challenging, especially when you consider that more often than not, teams don't win both games.
Goaltender
Petr Mrazek ($7800-$8600)
Mrazek is next up in the rotation for a Detroit Red Wings team that has won four in a row. Mrazek's last two games have brought with them excellent fantasy results. He's getting better in each game he plays. Detroit should get the win at home against the Hurricanes.
Value Pick
Zach Werenski ($4600-$4900)
Werenski has five points in four games with the Blue Jackets. As a rookie, he has been everything the Blue Jackets hoped he would be when they drafted him in last year's draft. He's an offensive defenseman and at his price should be worth consideration.