Over the last few days, or weeks, goalies across the NHL have been seemingly dropping like flies. Jonathan Quick and Niklas Backstrom are just a couple of the most recent casualties to sustain injuries that might keep them out of action for a bit.
For fantasy managers, losing a starting goalie could be a devastating blow to their fantasy hockey team. Thankfully, there have been a number of back-up goalies that have been filling in quite formidably over the last several weeks. Below, THW will discuss the impact that some goalie injuries might have had over the past few weeks and what routes fantasy managers can take in regard to remedying their fantasy lineups.
Los Angeles Kings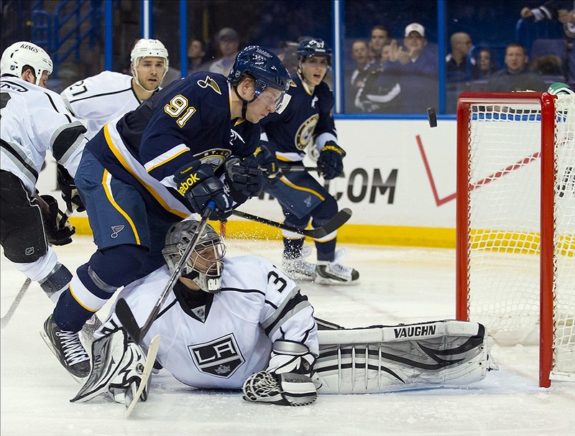 Injured: Jonathan Quick
Stepping In: Ben Scrivens
The extent of Jonathan Quick's injury is still unknown as the goalie was sent back to Los Angeles with a "hamstring or groin-related" injury. Even though much news isn't being relayed as to how long Quick will be shelved for, fantasy managers have probably deduced that they will be without the goaltender's services for the remainder of the Kings' road trip.
Seeing as how Quick is almost universally owned in most fantasy formats, finding a goalie of Quick's caliber will be extremely difficult. Although Quick's peripherals (10-5-0, .905 Save Percentage, 2.35 GAA) might not have jumped out at fantasy managers, his consistency between the pipes will certainly be missed. For now, fantasy managers will have to put their hockey betting odds and hopes on Ben Scrivens (1-1-1, 1.89 GAA, .924 Save Percentage) as the goalie will take over starting duties while Quick remains inactive. Fantasy managers shouldn't rush to add Scrivens in droves until more news is known about the severity of Quick's injury, but the goalie could certainly be of use (long or short-term) to managers in deeper leagues – especially since his ownership rate currently sits at 15%.
Nashville Predators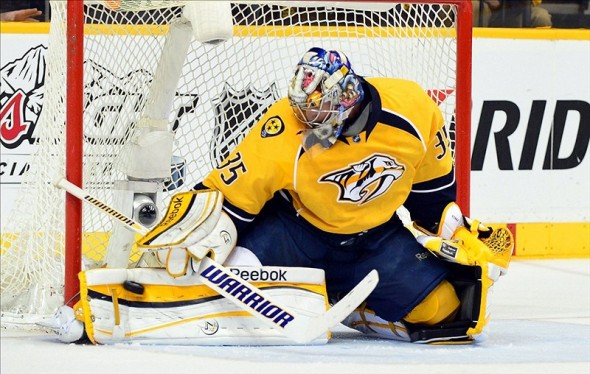 Injured: Pekka Rinne
Stepping In: Marek Mazanec & Carter Hutton
Betfair probably isn't the only site that changed their odds on the Nashville Predators when it was learned that Pekka Rinne would be out for a significant amount of time. While Carter Hutton recently took the blame for the Predators' struggles in goal, it is plain to see that Nashville simply isn't the same team without Rinne in goal.
Of course, the Predators are going through their fair share of troubles on the defensive and offensive fronts, but fantasy managers are probably none too confident in picking up the options that Nashville has been putting between the pipes as of late. With Hutton experiencing some rough patches as of late, Marek Mazanec received his first NHL start against the New York Islanders on Tuesday and gave up three goals in the process. Whoever gets the reins to starting duties in Nashville from here on out is anyone's guess, but fantasy managers should keep an eye out for Mazanec as the Czech goalie could be given an extended look by Barry Trotz until Rinne is healthy enough to return to the Preds' lineup.
Anaheim Ducks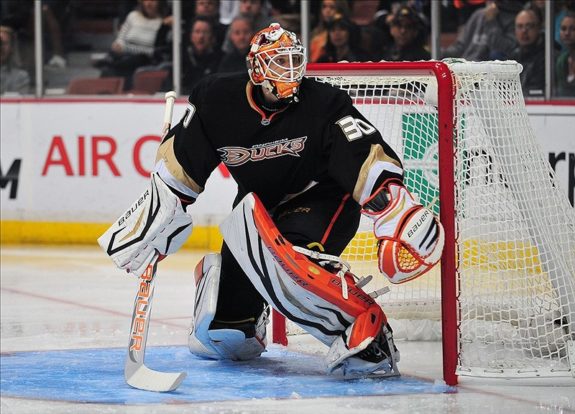 Injured: Viktor Fasth
Stepping In: Frederik Andersen
With Viktor Fasth headed to the AHL for a conditioning stint, Frederik Andersen's time in the Ducks' crease could be coming to an end. While it is perfectly possible that the Ducks might choose to trade Jonas Hiller, Andersen, or Fasth, the team still has a decision to make – one that could drastically impact fantasy lineups.
Over the last few weeks, Andersen's ownership rate has spiked tremendously as the goalie is now nearly 40% owned in Yahoo! leagues as he has posted a 1.66 GAA, .943 Save Percentage, and a 6-1-0 record in seven games played. During the time that Fasth spends in the AHL, the Ducks will be forced to comprehensively evaluate Andersen's readiness for NHL duties, so fantasy managers shouldn't rush on a move just yet. For the meantime, managers should keep using Andersen and Hiller as they have been as Anaheim will have some tough decisions to make in the next several days.
Carolina Hurricanes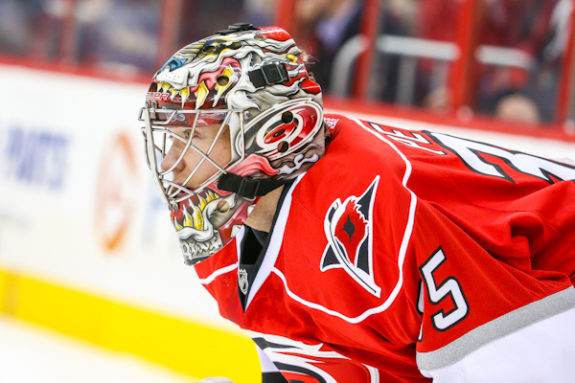 Injured: Anton Khudobin & Cam Ward
Stepping In: Justin Peters
Cam Ward and Anton Khudobin are both close to returning to the Hurricanes' lineup after dealing with their respective injuries. However, Justin Peters has not only earned praise from head coach Kirk Muller, he has also gained the attention of fantasy managers with his strong play over the last four games.
[Check out Carolina's upcoming schedule at ESPN.com]
Despite the fact that Peters might have hit a rough four-game stretch from October 25th – November 2nd (0-4-0, 15 Goals Allowed), the goalie has only allowed four goals in his last four games. During that span, Peters has been unbeaten (3-0-1) in regulation and has seemingly settled into a comfortable groove in Carolina's crease. Cam Ward will likely be returning over the weekend and serving in a back-up capacity, and Khudobin might be about a week or so away from returning as well, but fantasy managers shouldn't fret. It will take some time for both Ward and Khudobin to readjust after missing time, so fantasy managers should ride out Peters' hot streak as long as Muller displays confidence in the goalie.
Minnesota Wild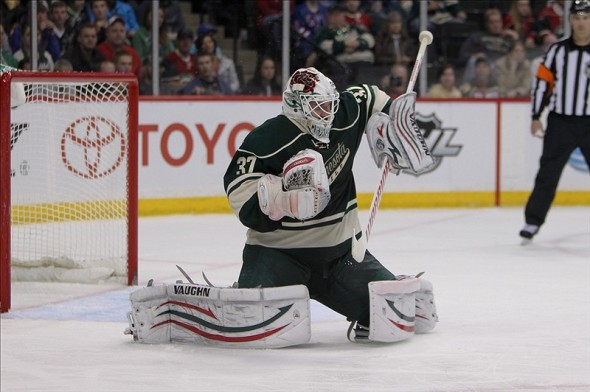 Injured: Niklas Backstrom
Stepping In: Josh Harding
Whether or not Nazem Kadri will receive strict discipline for his hits to Niklas Backstrom and Mikael Granlund is not yet known, but the fantasy impact will certainly be felt by managers that own Backstrom. News of the Backstrom-Kadri collision certainly isn't welcomed tidings for Backstrom owners as the goalie recently missed a couple of weeks with a strained knee, and a head-injury to the goalie definitely won't be good news for managers that just reinserted the goalie into their lineups.
Josh Harding will be the go-to option in Backstrom's absence (if it is indeed long-term), but fantasy managers have no reason to worry, which is definitely reflected by the fact that Harding is owned in 74% of Yahoo! formats. Not only has Harding put up stellar numbers (10-2-2, 1.21 GAA, .947 Save Percentage) this season, he has earned the trust of head coach Mike Yeo, and fantasy managers across the board. Given Backstrom's injury history, it might be prudent for fantasy managers to bench the goalie for the time being, but a close eye should be kept on Minnesota's goaltending situation nonetheless.
In his third year with The Hockey Writers, Toli covers all things related to the New York Islanders. Focusing on the Islanders, the NHL Draft & draft-eligible prospect goalies, and hockey history, Toli can be contacted on Facebook by searching/messaging Toli Metter and on twitter by searching @ToliMetterTHW.