With the majority of fantasy hockey leagues already in the playoffs, every move that managers might make in the coming days and weeks will most likely be magnified incrementally. Picking up the right skater or goalie might mean the difference between winding up in the championship bracket or playing for third place, so there is undoubtedly more pressure and scrutiny involved in decision-making at this time of year across every fantasy hockey league.
While managing one's team during the final stages of the fantasy season can be a meticulous process, there are a number of low-risk options in Yahoo! leagues that fantasy managers can pursue if they are in a pinch. Not only can such low-risk options yield some surprising results, they can also be alternated quite easily in most formats because of their wide availability.
Offensive Output – A Focus on Forwards
Andrew Shaw (Chicago Blackhawks – C)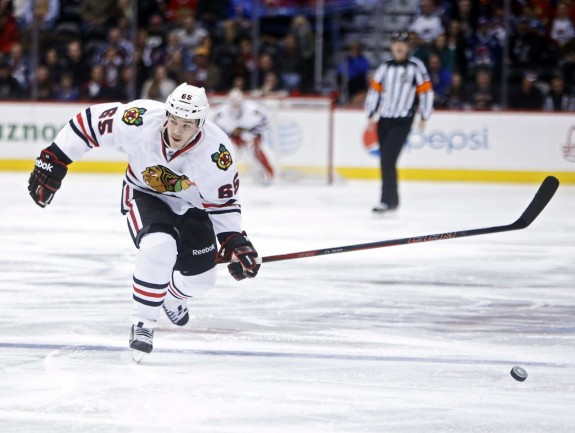 At 22% owned, Andrew Shaw could be a multi-category pick-up for some fantasy managers – depending on which categories one's league values. After registering only 15 points (9G, 6A) in 48 games last season, Shaw has rebounded in impressive fashion as of late as he has tallied ten points (5G, 5A) in his last ten games played.
Seeing as how Shaw is currently playing top-six minutes alongside Patrick Sharp and Michal Handzus, there is no reason to believe that the centerman won't receive a good amount of scoring opportunities over the last several games of the regular season. While Shaw's offensive numbers as of late have been spectacular, the gritty pivot could also contribute handsomely in categories such as hits and shots on goal while contributing with the occasional power-play point. Fantasy managers should definitely consider adding Shaw to their lineups as the forward has amassed more than a fourth of his overall points during the last three-plus weeks.
Mikael Backlund (Calgary Flames – C)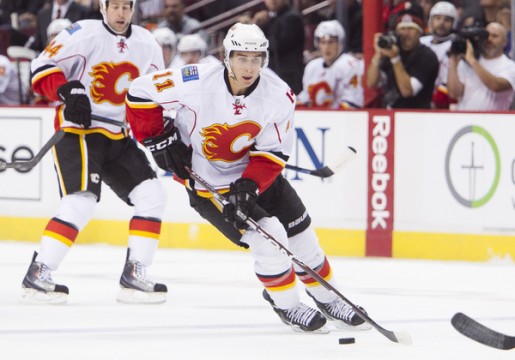 Despite the fact that the Flames will not qualify for the Stanley Cup Playoffs this season, there have been quite a few bright spots for the team this season, and one of them has been Mikael Backlund. Backlund might only have 38 points (18G, 20A) so far this season, but he has scored nine (4G, 5A) of those points over the last 11 games.
Currently playing on the Flames' second line with Michael Cammalleri and Paul Byron, Backlund has managed to keep his +/- in the positive, and has also won enough face-offs to be an effective option in leagues that value face-offs won. Backlund will contribute the occasional power-play point, but he has also been quite effective on the penalty kill as he has scored four shorthanded goals this season. Since Backlund is receiving top-six minutes and has been responding well to his role on Calgary's second line, fantasy managers should absolutely check the forward's availability in their leagues (14% owned in Yahoo! leagues) as he could be a good depth addition – especially in deeper formats.
Carl Soderberg (Boston Bruins – C/LW)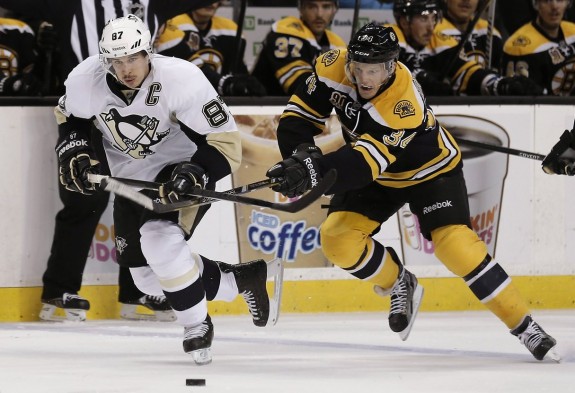 Much like Mikael Backlund, Carl Soderberg is another forward that is only 14% owned in Yahoo! leagues, but his dual-position eligibility might make him a more appealing option than other players that qualify for only one position. Even though Soderberg has been playing the majority of his time on Boston's third line as of late, he has been making the most of it by compiling three goals and five assists in the last ten games.
Soderberg has put up a total of 41 points (13G, 28A) this season and has adapted to any position/role that the Bruins have asked him to play. While Soderberg might not win an overwhelming amount of face-offs, his value lies in the fact that he can contribute steadily in every category (G, A, FW, SOG, PPP) and could slot in at center and left wing. With the Bruins receiving some much needed secondary scoring, fantasy managers should definitely seek out Soderberg's services if they are available as he has been the quintessential bottom-six scoring option that fantasy managers could rely upon this season.
Anders Lee (New York Islanders – C)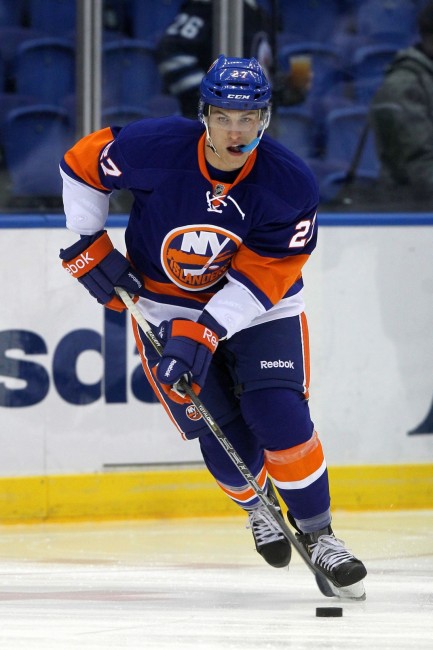 While John Tavares and Michael Grabner have been absent from the New York Islanders' lineup, Anders Lee has been picking up the offensive workload in their stead. Over the course of the last ten games, Lee has racked up eight points (4G, 4A) and has earned himself some well-deserved minutes on New York's top line alongside Frans Nielsen and Kyle Okposo.
Since Lee is only 5% owned, it is probably safe to assume that the centerman is readily available in most Yahoo! leagues. Lee has long been a highly touted prospect for the Islanders and injuries to Tavares and Grabner have certainly allowed the forward to show exactly why New York has placed so much stock in the center over the last few years. Lee is currently averaging 15:12 of ice-time per game, so fantasy managers might want to keep a very close eye on the center as he plays out the rest of the season on Long Island.
Tomas Tatar (Detroit Red Wings – C/LW)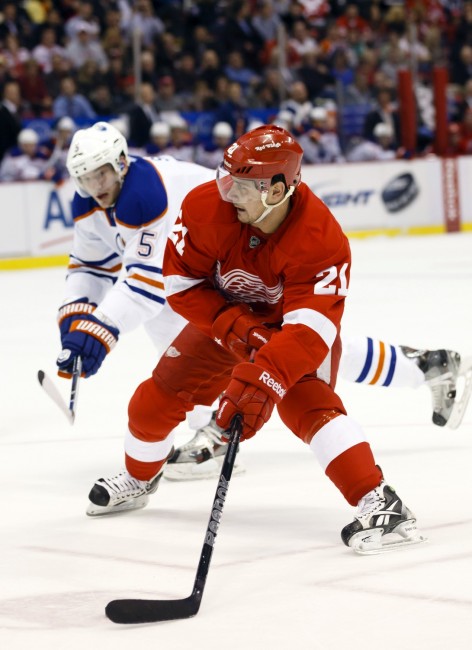 Tomas Tatar has formed quite a bond with linemates Gustav Nyquist and Riley Sheahan as of late and has amassed 32 points (16G, 16A) in 63 games played for Detroit. Being a dual-position forward also adds to Tatar's value, and it would not be inconceivable to find the Slovak in a number of Yahoo! formats as he is currently only 6% owned.
With six points (2G, 4A) in his last ten games, Tatar has definitely given fantasy managers a reason to consider adding him to their lineups. As long as Tatar keeps up the chemistry with Nyquist and Sheahan he should be a viable fantasy option for managers, especially if he is playing on the team's second line. While Tatar might not be the most well-known option to add to one's lineup, his stock has been gradually rising this season and there is no doubting the fact that he is connecting with his current linemates to form yet another productive scoring line for the Detroit Red Wings.