– Your Weekly Fantasy Hockey Breakdown
Each Monday, we'll take a look at the past week in fantasy hockey. Specifically, we'll dive into which players are heating up, which players are cooling down, players to target on the waiver wire, and an update on fantasy-relevant injuries. From week to week, a lot can change in a player's fantasy outlook due to line combinations, injuries, or just a simple tweak in their game and we will have you covered.
Trending Up
Mitch Marner – TOR (RW)
After Mitch Marner was demoted to the fourth line following his sluggish start, he sure has bounced back in a big way of late, much to the delight and relief of his fantasy owners.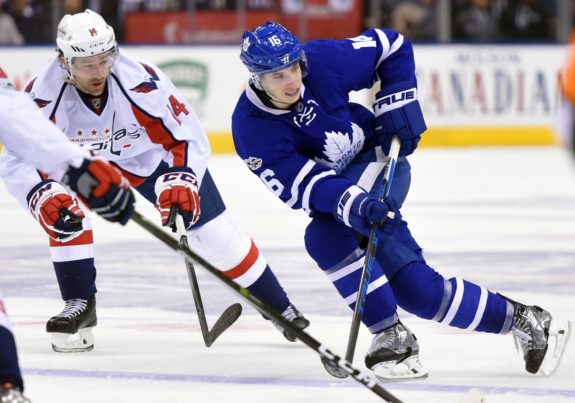 Prior to Nov. 4, he had been held pointless in five straight but has since rattled off seven points (one goal, six assists) in his last five games, also breaking a 17-game goal drought with a goal against the Boston Bruins on Saturday. During this run, he's also managed a respectable plus-six rating.  Now seemingly out of the doghouse and confident again, he's likely to continue producing at the rate his owners expect.
Nick Leddy – NYI (D)
Playing heavy minutes on the first defensive pairing and top power-play unit, Nick Leddy has been rolling along quite nicely of late. In his last four contests, he's tallied five points (two goals, three assists), and has recorded 10 points (three goals, seven assists) in his last eight games. His production of late is a pleasant surprise to his owners, and although he may not quite keep up this pace, it may be a sign of a career year in points upcoming.
Nazem Kadri – TOR (C)
After going four games without a point and posting a minus-two rating, Nazem Kadri may have had his owners squirming a little bit. But he quickly reassured them that drafting him was a smart move. In his last four games, the veteran has posted five points (three goals, two assists), with three of those points coming with the man advantage. Although over a point-per-game pace isn't sustainable, as long as he remains a fixture on the power play and top-six forwards, there's no need to worry about him not producing.
Related: The Two-Way Emergence of Nazem Kadri
Trending Down
Nick Foligno – CBJ (LW/RW)
With eight points through nine games, Nick Foligno appeared to be picking up right where he left off last season. Well, that's not so much the case anymore.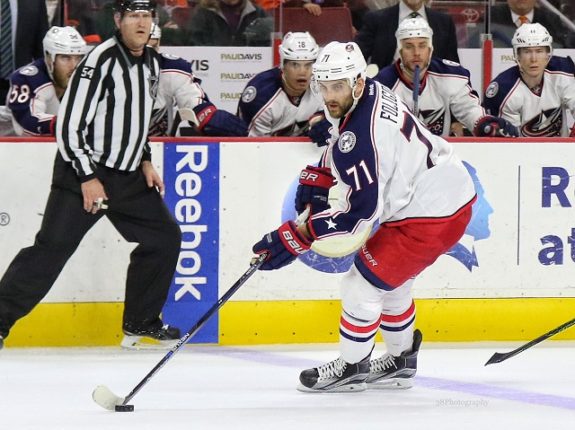 The Columbus Blue Jackets captain has now gone nine games without registering a single point, coupled with a minus-six rating – not exactly what his fantasy owners want to see. It certainly doesn't help that the Blue Jackets power play currently ranks last in the NHL at a measly 9.6% success rate. On the bright side, he remains on the first line and on the power play unit and continues to rack up the shots on goal. He will certainly break out again at some point, but for now, it's hard to trust him.
Colton Parayko – STL (D)
Expectations were high for Colton Parayko coming into the season after posting 35 points in 2016-17. However, his recent six-game stretch without a point, and just five points on the season leave a lot to be desired. He remains a fixture on both the second defensive pairing and power play unit, so the opportunity to produce is certainly still there. He has managed to fire 15 shots on goal during his drought, so perhaps the points will follow suit. For now, it's best to just weather the storm instead of dropping him.
Patrick Maroon – EDM (LW)
With 10 points through 11 games, Patrick Maroon was beginning to look like a real draft bargain. However, he has cooled off of late, going five straight games without a point. It doesn't help his case that the Edmonton Oilers rank dead last in the NHL in goals. It's only a matter time before the Oilers turn it around, and given the amount of time Maroon spends playing alongside Connor McDavid, this slump won't be a permanent trend.
Related: Cam Talbot's Jekyll & Hyde Performance
Waiver Wire Targets
Jason Zucker – MIN (LW/RW – 36% owned)
After his recent stretch of six goals in five games, Jason Zucker is now up to 14 points (nine goals, five assists) on the season.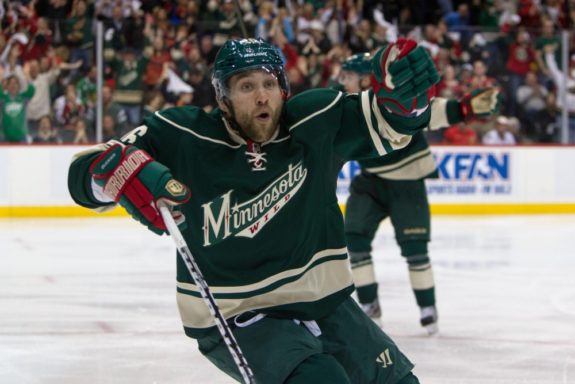 This is by no means a fluke performance, as the speedy winger is playing on a line with two other consistent fantasy producers in Eric Staal and Nino Niederreiter. He's also a key point on the second power-play unit and occasionally sees time on the first unit. His production is likely to continue, so go out and grab him.
Pavel Buchnevich – NYR (LW/RW – 46% owned)
Since being listed here last week, Pavel Buchnevich's ownership has gone up over 20 percent. And for good reason. He's now up to 15 points (eight goals, seven assists) in 18 games, and has cemented himself on the top line and power-play unit with this explosive start. He's undoubtedly going to smash all his totals from his rookie year and needs to be owned in every league. If he's still available in your league, pick him up now or you're going to miss out.
William Karlsson – VGK (C – 15% owned)
The Vegas Golden Knights have been a big surprise to start the season, and William Karlsson has been a big reason why. The youngster is now up to 12 points (six goals, six assists), through 16 games, and continues to see big-time minutes centering the first line between Jonathan Marchessault and Reilly Smith. He also centers the second power-play unit, which has been just as productive as the first unit. It remains to be seen if he can keep up this pace, but he's worth a speculative add in case he does.
Brandon Montour – ANA (D – 46% owned)
Despite the returns of Hampus Lindholm and Sami Vatanen, Brandon Montour continues to thrive in the absence of Cam Fowler. He's up to nine points (five goals, four assists) in 16 games, and is solidified on the second defensive pairing and power play unit. Although his production is likely to drop when Fowler returns, he's a worthwhile add at this time, especially if you're in need of a defender.
Mathew Barzal – NYI (C – 42% owned)
The rookie, Matthew Barzal, has certainly made quite the impression with the New York Islanders. He's now up to an impressive 14 points (three goals, 11 assists) in 17 games, with a good chunk of those points coming on the power play. He's now centering the second line between Andrew Ladd and Jordan Eberle and was recently bumped up to the top power-play unit, where he's excelling in a big way. All signs are pointing to an outstanding rookie campaign, so pick him up while you have the chance.
Related: Fantasy Fix: Wheeler Rollin', Boeser Worth an Add
Injury Updates
Travis Zajac – NJD (Pectorals)
Zajac received clearance to return to action. Devils head coach John Hynes told reporters he the veteran center should be good to go early this week, which likely means he will make his season debut Thursday against the Toronto Maple Leafs.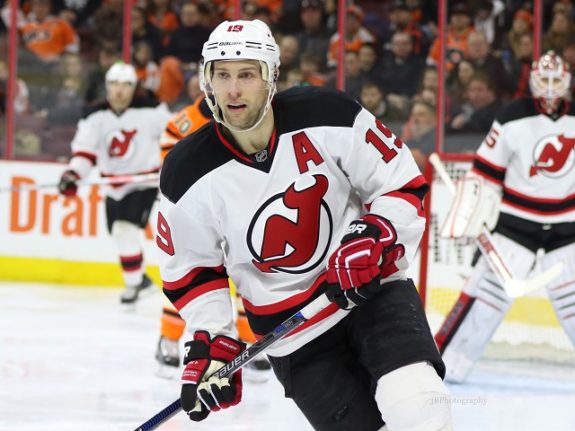 Cam Atkinson – CBJ (Lower Body)
Atkinson returned to the lineup Tuesday against the Nashville Predators.
Cam Fowler – ANA (Knee)
Fowler suffered a knee injury Oct. 20 that's expected to sideline him for 3-7 weeks. Due to good progress in his recovery, he's expected to return in early December.
Jaromir Jagr – CGY (Lower Body)
Jagr returned to game action Tuesday against the Vancouver Canucks.
Jeff Carter – LAK (Ankle)
After being cut by a skate in the LA Kings game on Oct. 18, Carter is expected to miss 6-8 weeks.
Bobby Ryan – OTT (Finger)
Ryan suffered a broken index finger in the Senators' Oct. 21 game and is expected to miss approximately one month.
Justin Schultz – PIT (Concussion)
Schultz returned to action this past week.
Andre Burakovsky – WAS (Thumb)
Burakovsky is expected to miss 6-8 weeks after suffering a broken thumb in the Washington Capitals game on Oct. 21.
Ryan Getzlaf – ANA (Upper Body)
Getzlaf was placed on I.R. Tuesday after suffering an upper-body injury Oct. 29. He underwent surgery to repair his zygomatic bone and is expected to miss up to two months.
David Backes – BOS (Surgery)
As of Nov. 1, Backes will miss at least the next eight weeks after undergoing diverticulitis surgery.
Rasmus Ristolainen – BUF (Upper Body)
Ristolainen was placed on IR Nov. 11 and is now considered week-to-week with no official timetable for a return.
Gustav Nyquist – DET (Lower Body)
Nyquist returned to the lineup Nov. 6 against the Vancouver Canucks.
Kyle Palmieri – NJD (Foot)
Palmieri returned to game action Nov. 9 against the Edmonton Oilers.
Ryan Kesler – ANA (Hip)
Kesler remains on track to return around Christmas time.
David Krejci – BOS  (Back)
Krejci was placed on IR Nov. 6 with no timetable for a return.
Justin Abdelkader – DET (Face)
Abdelkader suffered a fractured cheekbone Nov. 9. No official return date has been set, but it's not expected to be long-term.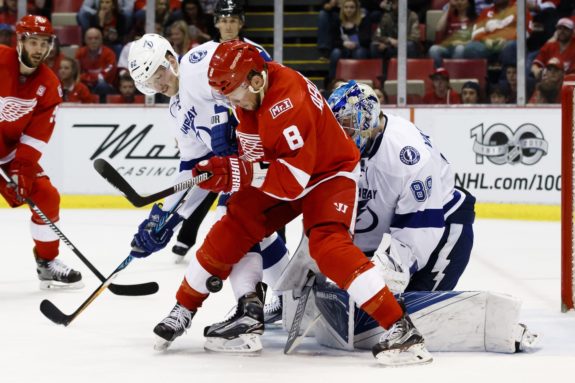 Charlie Coyle – MIN (Leg)
Coyle suffered a fractured fibula Oct. 12 and his expected return is early December.
Zach Parise – MIN (Back)
Parise underwent successful back surgery on Oct. 24 but is expected to be sidelined at least two months.
Carey Price – MON (Lower Body)
Price was placed on IR Nov. 10 with no official return date set. However, there have still been no indications his injury is long-term.
Scott Hartnell – NSH (Undisclosed Injury)
Hartnell suffered an undisclosed injury Nov. 11 against the Pittsburgh Penguins and is listed as day-to-day.
Marcus Johansson – NJD (Concussion)
Johansson suffered a concussion Nov. 1 against the Vancouver Canucks and was placed on IR Nov. 9. Although no official return date is set, he will be eligible to return as soon as he clears protocol.
Zack Smith – OTT (Thumb)
Smith suffered a dislocated thumb on Nov. 10 against the Ottawa Senators and is expected to miss three weeks.
Auston Matthews – TOR (Undisclosed Injury)
Matthews is dealing with soreness in an unknown area and has missed the Maple Leafs last three games. He's still considered day-to-day.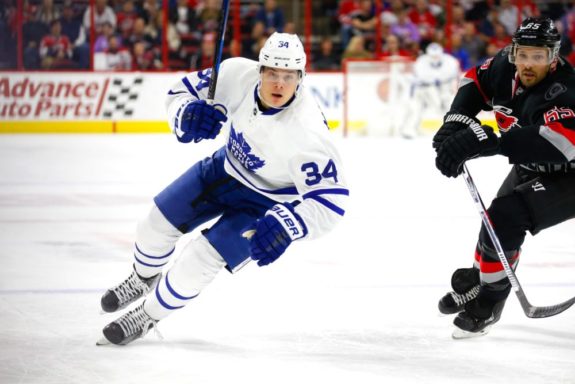 Marc-Andre Fleury – VGK (Concussion)
Fleury suffered a concussion back on Oct. 13 and still has no official return date. He did manage to put in some on-ice work on Nov. 8, so certainly trending in the right direction.
Mathieu Perreault – WPG (Lower Body)
Perreault suffered a lower-body injury Oct. 14 with no timetable for a return. He practiced with a non-contact jersey on Nov. 8, so a return could be near.
I've been writing for over three years and have work published by the Calgary Herald, National Lacrosse League, Hard Knocks Fighting and The Weal at SAIT. Although I've covered many different topics as a journalist, sports writing remains my main passion and strength.