Hello everyone! We are here again as the California portion of the Q&A's commences. Today, Andrew Bensch steps into the hottest seat on the internet. Yes he is a fellow THW writer so we hold even less back. This will be fun as he takes on a dozen questions on the San Jose Sharks. Here we go!
---
1. Everyone asks what went wrong last year but who concerns you most in the early going this year?
What concerns me most is the same every year with this team, they too frequently overload their top lines and top pairs. Right now with their best two defensemen playing together (Marc-Edouard Vlasic and Justin Braun), their other two pairs leave a lot to be desired. Furthermore, despite being 15-11 in playoff games since 2011 when Pavelski, Thornton, and Couture all center their own lines, and just 5-10 in otherwise, it baffles why the three deep formula isn't their base lineup.
2. Antti Niemi and Alex Stalock have both looked a little inconsistent this year. Who winds up running with the starter's position or do we have almost a platoon situation?
I picked Niemi to have a bounce back year because his track record suggests a good year every other season. In a perfect world for San Jose both goalies have a strong first half splitting time and then they can move Niemi for defense help at the deadline.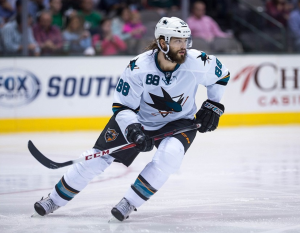 3.  San Jose has weapons all over the place but the burning question is why Brent Burns has not been moved back to forward yet. What is the real story?
I asked head coach Todd McLellan after the fiasco against Columbus about Burns and Irwin as the second pair. McLellan said he thinks Burns has gotten better as the games go on but he looks lost defensively. He was above average at best in his own zone as a defender with the Wild. After killing it as a forward the last 1.3 years, he has struggled to adjust back. It is not surprising that he doesn't look good defensively. He was never great in his own zone and taking that much time off from the position looks to have set him back. Seeing how he was so dominant with Thornton, it is a head scratcher why they yanked him back after such a successful move to forward.
4. The top five San Jose Sharks scorers have 42 points combined at press time. Which ones will slow down, if any, and why?
The power-play right now is the best thing the Sharks have going. They have finally figured out after a couple bad performances to start the year that they should ice their five best offensive players. Top unit of Thornton, Marleau, Couture, Pavleski, Burns is on fire right now. The only player who may come down to earth is Pavelski. If the Sharks come to their senses and play him at third line center, he certainly won't score 40 goals. The Sharks will win more games though.
5. How much does San Jose need to tighten up defensively in your opinion?
Big time, they look lost out there and it's not surprising when you consider their second pair of Burns and Irwin/Mueller. These are two young guys that need to be paired with other true defenseman, not a forward making a return to the blue-line. Mueller, has inexplicably been scratched in three out of eight games. He might not be ready for the NHL, but he should be playing games wherever he is, not rotting up in the press box. Similarly, Irwin is not ready for second pair duties, he should be on a third pair. Both player have been hindered in their development by playing with Burns and in Irwin's case too many key minutes.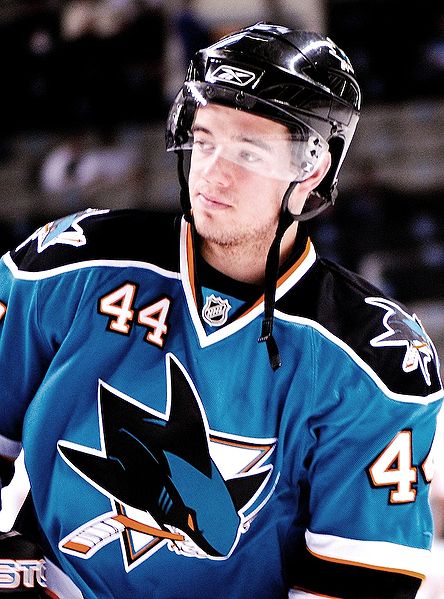 6. Does San Jose have the depth to overcome a significant injury (i.e. Zdeno Chara in Boston)?
If they do the wise thing and move Burns to forward, they have the forward depth to overcome a significant injury. But regardless of where they play him, they do not have the defense depth to overcome a Vlasic or Braun injury. It is something that drives many Sharks supporters up the wall. Vlasic going down arguably lost them the Kings series last year and they still have not added a solid second pair defenseman who could fill in if that were to happen again. Obviously Chicago wasn't going to trade Nick Leddy to a direct Western Conference contender, but Johnny Boychuk would have been a nice addition, as would of Christian Ehrhoff in free agency. There were defensemen available this offseason, and San Jose made a critical mistake not bringing one in. Maybe they'll realize their mistake come the trade deadline.
7. You have an upcoming piece on role players, can you tell us a little more about it?*
There is a misconception come the Stanley Cup Playoffs that in order to win, your best players have to out-play the opponents best players. That isn't true. Your best players have to be your best players, but often times the stars of each team cancel each other out. Teams that are going deep into the postseason lately have third and fourth lines that fans around the league have heard of on a regular basis. Last year in the Cup finals, four of the six fourth liners were Mike Richards, Brian Boyle, Dominic Moore, and Derek Dorsett. Gone are the days where teams can get away with fourth liners playing 5-8 minutes per night. This is where the Sharks are behind the times. John Scott, Mike Brown, and Adam Burish on your roster? It's no surprise why I don't have them winning the Stanley Cup this year.
8. If there was one player on this team you could trade, who would it be and how much do you think you could get for him?
The players that make the most sense to trade would be either Niemi, or Jason Demers. Niemi is in the last year of his current deal and could fetch a nice return come the deadline if he is playing at the top of his game. Furthermore, if the Sharks are dead set on Burns at defense, swapping Demers for a left-handed defenseman like Jake Gardiner perhaps would be a possibility. Defenders for defenders trades aren't common, but the Sharks need a top-4 left handed shooting defenseman. With Burns on defense and Taylor Fedun in the AHL, the Sharks have plenty of right-handed defenseman available.
9. Between Anaheim and Los Angeles, which team scares you more and why?*
Kings have two of the last three Stanley Cups. They have knocked out the Sharks the last two years. Need I say more?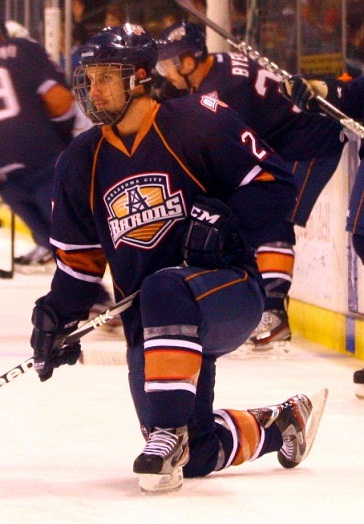 10. Who is out there on the farm that we might not know about in the San Jose Sharks organization?
Defenseman Taylor Fedun, 26, is down in Worcester. He is a right-handed puck mover that never got a fair shake with the Edmonton Oilers after breaking his leg in the preseason at age 23. He impressed during this past preseason and was a bit of a shock to me that he didn't make the roster.
11. Will Tomas Hertl get it going this year or will he have some growing pains?*
Hertl deposited two nice goals in his first four games but has been kept off the score-sheet in his last four. He was temporarily demoted to the third line where it looked like he was finding his game against Columbus. He is slated to be back with Thornton already.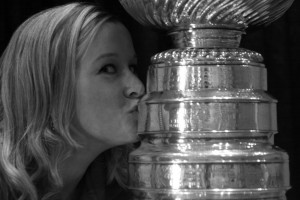 12. Where do you see San Jose Sharks finishing in the Pacific? How will they do in the playoffs?
I see the Kings finally having a good regular season and winning the division, the Anaheim Ducks will finish second and the Sharks third. I believe for the third straight year the Kings will end the Sharks season in round two.