Martin St. Louis nearly won a game against the San Jose Sharks all on his own.  The Lightning captain scored all four goals against Antti Niemi and the Sharks on Saturday.  If not for a hatrick by Joe Pavelski, Nemo would have likely been given the hook.  Alex Stalock has proven himself as more than capable, he needs to share the burden.  Niemi needs Stalock and his competition to reignite his own game and regain his Vezina potential.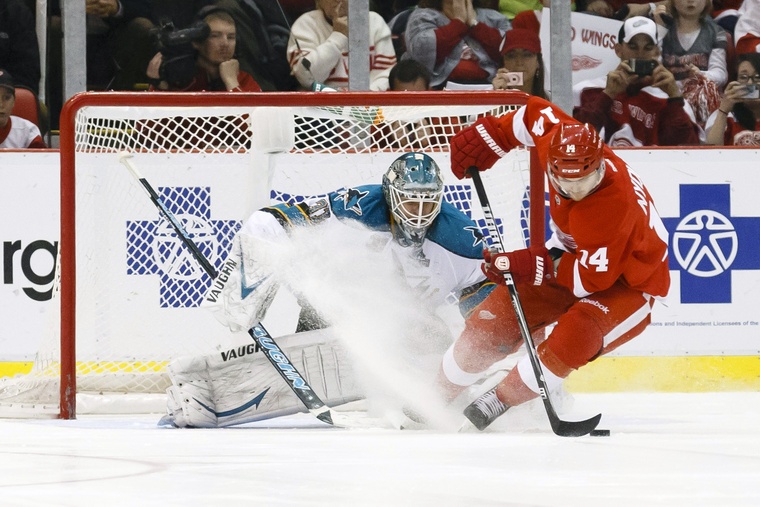 The Lockout Shortened Season
In a 48 game season, Antti Niemi played in all but five of them.  He recorded his best save percentage of his career at .924 and a goals against average of 2.16, also the best of his career.  He carried the load for the season and hardly needed backup Thomas Greiss.  He did have a rough patch in the middle of the season but came out of it down the stretch.  Antti Niemi thrived off of an endless supply of adrenaline, much like the rest of the league last year.  He had proven to be very durable and a reliable backstop for the Sharks.
Niemi Needs Stalock and Competition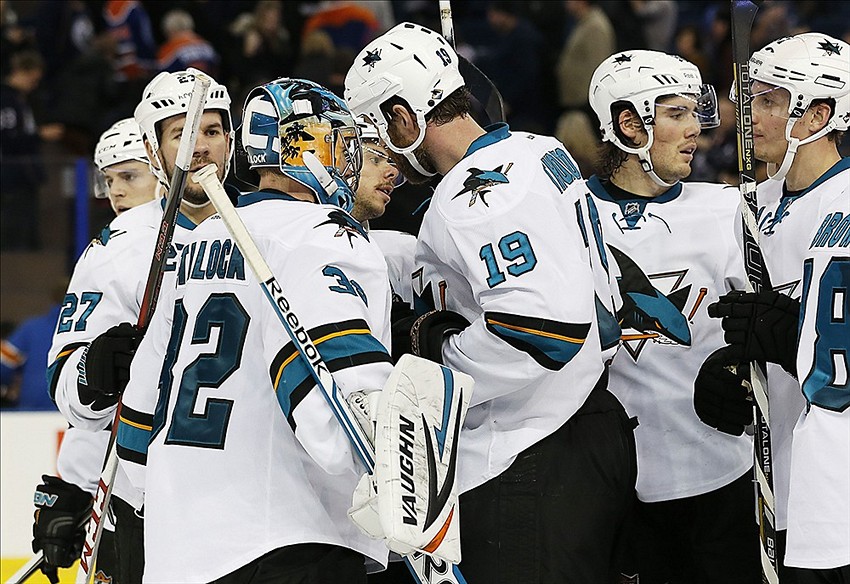 But this season is different.  Without Greiss, Niemi has not been close to his career year of 2013.  Niemi's new backup, Alex Stalock, has stepped in and made a very positive impact.  In 11 appearances so far this season, he has 6 wins and 2 losses.  His GAA is 1.80 and his save percentage is .938.  One of those wins came against a Blackhawks team many expected to dominate a tired Sharks lineup.
I don't think I've been this certain the Sharks are going to lose a game since 2003. Prove me wrong, Corey Crawford.

— Fear The Fin (@fearthefin) January 6, 2014
But for whatever reason, Todd McLellan and his staff have opted for Niemi more than any other team has chosen their starting netminder.  The best goalies in the league ride the bench more than Nemo.  For instance, his Team Finland companion, Tuukka Rask has played five fewer games than him.  Sure, the Sharks have the fewest number of back-to-backs, but the busy start to 2013 has to be weighing on the Finnish goaltender.
Niemi Lacking Mental Toughness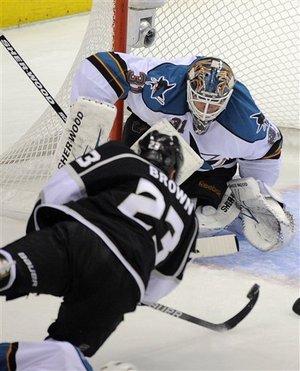 There is no stat to track the mental state of a netminder.  But Niemi needs Stalock in order to improve it.  Antti would play every night if given the opportunity, he has that competitive gene in him.  But the fact is, goalies tire out.  When used so heavily the season before and deep into the postseason, it is not surprising he has seen a dip in performance.
After getting benched for the big Blackhawks game, coach McLellan took the first step to getting his goalie back.  Alex Stalock proving that he was capable of handling the NHL would encourage Nemo to step his game up.  Niemi can get complacent and secure in his job.  Using him this much is going to cost the Sharks in the long run.
Goalie Competition Makes For Amazing Tandems
Down the road in Los Angeles, there must be something in the water.  Well, besides smog.  In the last two seasons we have seen not one, not two, but four goalies capable of starting in this league.  Shark-killer Jonathan Quick, now Maple Leaf Jonathan Bernier, now Oiler Ben Scrivens, and superstar backups (if there is such a thing) Martin Jones.  Goalie competition can be blamed for that.  Really, the recent Ben Scrivens trade can be blamed on it!  That's right, a call up to cover for the injured Jonathan Quick made Ben Scrivens (a goalie who has posted a better GAA and save percentage than Niemi) trade bait.
Antti Niemi would benefit from an environment like that.  Trying to best your teammates is great motivation.  Thus, Niemi needs Stalock to get more ice time.  Niemi needs to ride the bench.  Todd McLellan needs to hold him accountable for games like Saturday where  the Sharks had no business winning, but did anyways.