The San Jose Sharks have not had a good offseason.  To say they had a poor draft is an egregious  sugar coat.  Fellow THW-writer Steven Ives called it "a complete and utter abomination."  Doug Wilson had tons of picks at his disposal and had plenty of options to fill gaps in the Sharks' aging armor.  Then, out of nowhere, the draft fell apart.  Not because other teams swooped on picks, but because they gave it all away themselves.  With all of this in mind, who can the Sharks count on to carry them next year?  Well, the 2013 Antti Niemi was nominated for a Vezina.  Why not him?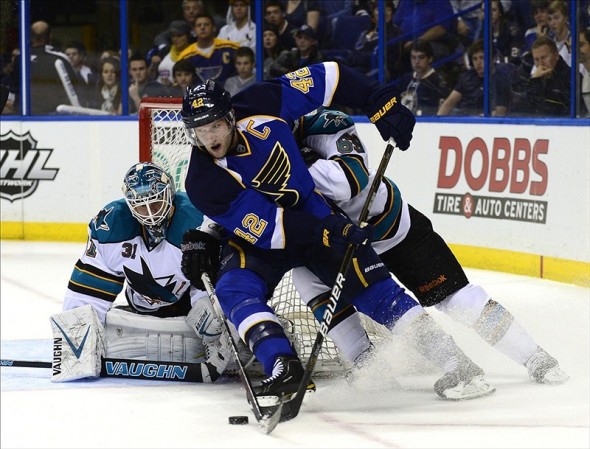 At 31 years old, Niemi enters a time in a goaltender's career that can make or break him.  Hall of Famers prospered all the way into their middle to late thirties.  Patrick Roy had a  GAA under 2 in his second to last season when he was 37!  And Martin Brodeur led the league with 9 shutouts when he reached the ripe age of 38.  Of course, it is a bit early to say Niemi could be historic.  But, with his health record indicating few issues with injuries in his career, he will get the playing time.
2013 Antti Niemi: Marathon Man
News flash.  Antti Niemi played well last year.  He was tied for the league lead in wins with 24.  Niemi had four shutouts as well.  He was the sole leader in time on ice with over 2,580 minutes during the shortened season.  And, as a result he was nominated for his first Vezina consideration at the end of the 2013 season.  He played in 43 games, and the Sharks needed him to.  They lack a proven goaltender that can back him up effectively.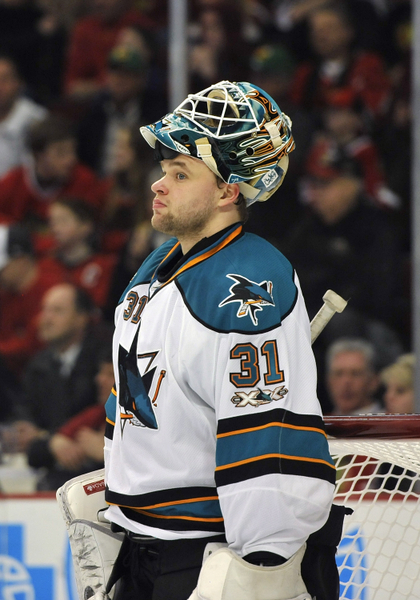 If Niemi were to play as often as he did last year in the upcoming season, he would play an impressive 73 games.  To put that into perspective, that has only happened in a single season 38 times.  Many of those instances were repeat performances.  Future Hall of Famer like Martin Brodeur has done it 8 times!  But to join a list like that one would take monumental effort and great success.
The Sharks did not do much in terms of changing or refreshing in the offseason.  They effectively return the same team for the 2013-14 season.  Ex-Penguin Tyler Kennedy is the biggest arrival over the offseason, but his impact will likely be minimal to average at best.  In fact, they lost their normal backup netminder in Thomas Greiss to free agency.  Alex Stalock takes his place.  In all likelihood the Sharks will not have much more success scoring as their team has hardly changed.  Couture is the superstar of the future, but that future is probably not this season.  So, is Niemi going to be up to the task of carrying his team again?
Was 2013 Even Antti Niemi's Fault?
Antti Niemi had his best season of his career last year.  But it was only a half season. Along with the shortened season, Niemi benefited last year from his defenders, they made his job easier.  Most of the shots he faced came with defenders in between him and the shooter.  Breakaways were scarce against San Jose in 2013.  When killing penalties, the Sharks disrupted passes and kept defenders high and away from the slot area.  Opposing offenses failed to put bodies in front of Niemi to disrupt his vision because they were swept away by his blue liners.  Nothing was easy when shooting against the Sharks.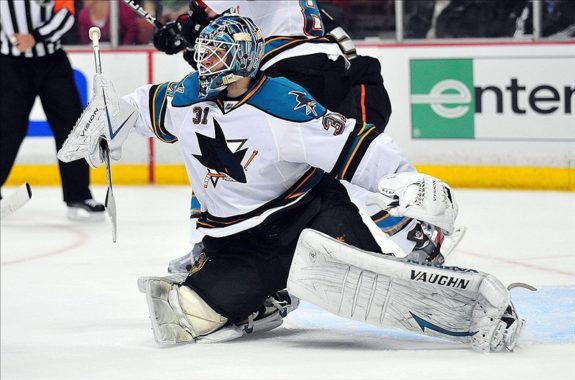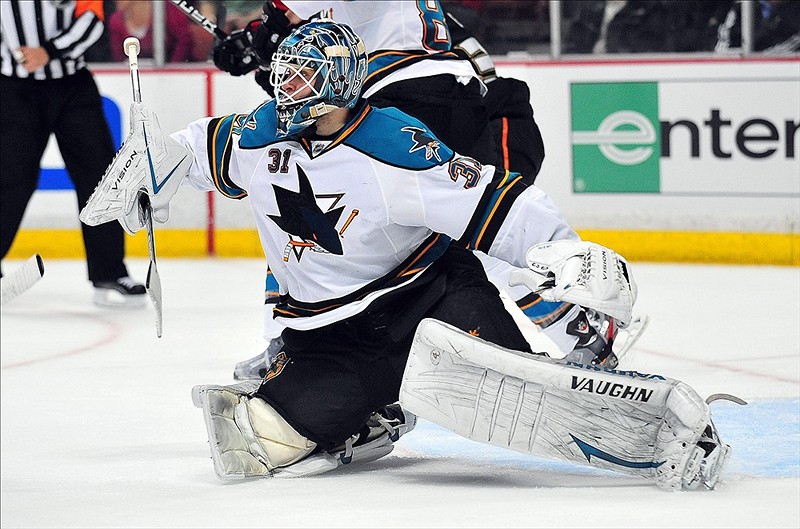 With his improved defense, featuring forwards that play the whole rink and are just as confident blocking shots, and a suffocating penalty kill, Niemi has every opportunity to perform well again.  So, when posed with the question if Niemi can continue his ascent to the elite, the answer really lies in his defense.  The Sharks succeeded in strong fundamentals.  If they play unselfish and all sides of the game, Niemi's job becomes that much easier.