This has been a big week for the Detroit Red Wings.
On Tuesday, the Detroit Red Wings announced that they've hired former defenseman Doug Houda as an assistant coach to oversee the defense for the upcoming season.
UPDATE: #RedWings Name Doug Houda Assistant Coach.

Story: https://t.co/YaYhNdaSX4 pic.twitter.com/vHAMGMlRu4

— Detroit Red Wings (@DetroitRedWings) May 10, 2016
Houda, who was drafted by the Red Wings in 1984, had been an assistant coach in Boston since 2006, before his contract was not renewed this season. He'll take over for Tony Granato, who will coach the University of Wisconsin's Men's Hockey program this fall.
Now, the focus will turn to hiring an assistant coach to oversee the forwards and possibly the power play. Assistant coach Pat Ferschweiler has been re-assigned within the organization, so Detroit will need someone new on the bench. 
So far, the Red Wings have been quiet about the hiring process, but have shared a few details:
#RedWings Blashill said he'd like second assistant coach (power play, forwards) to have NHL head coaching experience, but not essential.

— Ansar Khan (@AnsarKhanMLive) May 10, 2016
So, who are potential candidates to fill the coaching vacancy? Let's examine a few possibilities:
Paul MacLean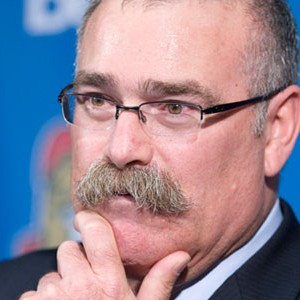 Not surprisingly, the former Red Wings assistant coach is rumored to be a candidate for the Detroit position he used to hold. After Anaheim parted ways with head coach Bruce Boudreau, MacLean's future became a little uncertain, though it's possible the Ducks could hire him as the next coach.
MacLean is very familiar with the Red Wings' ways and could prove to be a valuable asset once again. He has head coaching experience and has coached strong, offensive teams during his time in Detroit. Perhaps MacLean's return could help spark Henrik Zetterberg's game?
John Torchetti
You'd think sparking the Minnesota Wild's offense would earn Torchetti a contract extension, right? Wrong. And the Red Wings are thankful for that.
Among the assistant coach candidates out there, perhaps none have as much experience coaching as Torchetti. He has coached at all professional levels and has strong, recent experience as an assistant coach and head coach. Torchetti was the offensive assistant coach in Chicago when the Blackhawks won the Stanley Cup in 2010 and turned around a struggling Wild team this season. The fact that Torchetti can get underperforming teams to score should be at the top of his resume if he interviews in Detroit.
Bob Hartley
A former Colorado Avalanche coach on the Red Wings' staff?! Tony Granato coached there too.
After being dismissed from Calgary, Hartley could fit with the Red Wings as an offensive assistant to Jeff Blashill. He has headed up a few high-scoring teams in his day and could share some of his wisdom with the Red Wings. Hartley, though, has never been an assistant at the NHL level.
Dark Horses: Mike Knuble, assistant coach of Grand Rapids Griffins; Greg Ireland, former head coach of Owen Sound Attack; Sheldon Keefe, head coach of Toronto Marlies; John Paddock, head coach of Regina Pats; Barry Smith, because why not.
Final Word
Unless the Red Wings hire someone very quickly, they'll likely have to wait until the Anaheim and Calgary vacancies are filled. If the goal is to hire an assistant with lots of NHL coaching experience, it's reasonable to think that these candidates wouldn't mind another shot at being a head coach elsewhere. And if they're being considered in the two locations out west, they'll likely wait on those decisions first.
It's also conceivable that the new coach will be given the title of associate coach, rather than assistant coach. They'll also help Blashill develop as a coach this upcoming season. And though Houda signed a three-year deal with the Red Wings, don't expect the offensive assistant/associate coach to follow the same path. If an experienced coach comes to Detroit and has success in the first year or two, expect teams to show interest in said coach for a future head coaching vacancy (see MacLean, Granato, Bill Peters, and Todd McLellan).
In related news, long-time goaltending coach Jim Bedard has relieved of his duties. Grand Rapids Griffins goalie coach Jeff Salajko is rumored to be his successor.
The Grind Line Mailbag
THW's The Grind Line Red Wings column is doing a mailbag post to answer readers' question about the Red Wings. If you have a question about the draft, potential trades, free agents, or the Red Wings organization, tweet us at @THW_RedWings.
What are your thoughts? Who should the Red Wings hire? Comment below to share your opinion on who should be the next offensive assistant coach in Detroit.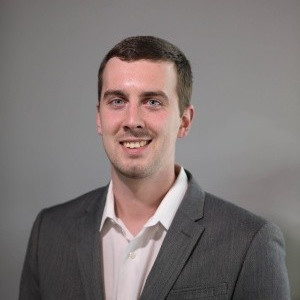 Tony Wolak is based in the Washington D.C. area and covers the Detroit Red Wings for THW. As a former junior and college hockey player, Tony has a unique perspective on Red Wings topics.