As the NHL season creeps closer at what seems like a snail's pace, there are exactly 43 days left to wait. The comfort in knowing the NHL season begins in 43 days is the fact that camps will open in half that time icing the players they received in deals and transitions through the summer. The five most intriguing deals to be made deserve a little more in-depth attention, after all, it is August.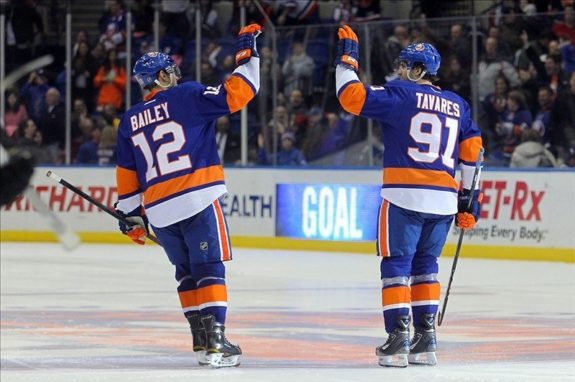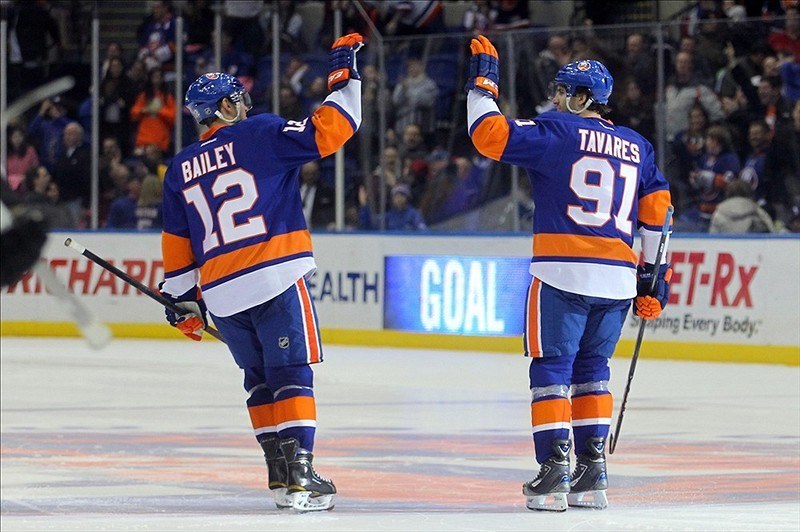 5. Vinny Lecavalier a Flyer – When the Tampa Bay Lightning bought out their franchise player, nobody expected it to be a career ending move by the organization. Surely someone would pick up Vinny with the hopes that he would be the Vinny from 2006-07. Injuries. These are things Lecavalier is no stranger to. Once a dominant center and explosive forward, the chronic wrist surgeries have left him a good player, not a great player. Lecavalier played 65 games in 2010-11, 64 in 2011-12, and just 39 last season due to a foot injury.
The Flyers are taking a chance on an injury prone center into the later years of his career. Going into his 15th NHL season, the Flyers threw money at him to see if they could uncover the player buried in injury and playing on a team that missed the playoffs six out of seven of the years coming off their Stanley Cup win in 2004. Lecavalier signed a five year $22,500,000 contract with the Flyers, with an average cap hit of $4.5 million.
The move is a gamble for the Flyers. They have spent dollar after dollar on players that haven't worked out for them. They bought out Daniel Briere and Ilya Bryzgalov in order to re-sign Claude Giroux long term and take on Lecavalier. The Flyers may have missed the playoffs last year, but they no doubt have a better team in place than the Lightning do right now. This might be the change of scenery and culture Lecavalier needs to get back into a consistent groove, or it may just confirm his days of scoring 30 goals a season are gone.
4. Bobby Ryan in Ottawa – Selected second overall in the 2005 NHL entry draft, Ryan was highly touted losing out on the first selection to a guy named Sidney Crosby. The rumour mill swirled when Brian Burke became General Manager of the Toronto Maple Leafs that he would lour Ryan, who he drafted, to Toronto. Of course this didn't happen, but his name was now on the market especially with the long term signings of Corey Perry (8 years, $69 million) and Ryan Getzlaf (8 years, $66 million).
With two years left on his contract at an average cap hit of $5.1 million, the hockey world was braced to see Ryan moved to a team looking for some much needed offensive talent. That team, surprisingly, would be the Ottawa Senators after the departure of their franchise captain Daniel Alfredsson.
The Senators surprised many with their playoff run and their ability to play without their number one goaltender and their staples on defense and forward. The team showed just how much money and time they have poured into scouting and development with their prospects coming up to fill holes. The Senators are well on their way, and this hiccup with Alfredsson could ultimately be the best route for them with a 26 year-old who averages 48 points a season.
3. Daniel Alfredsson in Detroit – It was the one move nobody expected. Daniel Alfredsson has never played for another team and never indicated any desire to leave Ottawa. The talks stalled, and then they completely stopped. The call came from the Red Wings where in his press conference Alfredsson indicated he had friends and could fill a need for them that was more pressing than Ottawa's need for him. It wasn't about winning Stanley Cup before he retired, it was about the money.
Money is what Alfredsson received. He signed a one-year $5.5 million deal with the Red Wings including $2 million in bonuses. He has left the Senators for a team that is managed quite well by head coach Mike Babcock and his staff, is stacked up front, and can hold their own on defense when needed as shown in last year's playoffs.
2. Roberto Luongo and John Tortorella – There aren't many people who have a handle on how this is going to work out in Vancouver. By not many, I mean everyone is taking a shot in the dark at a prediction here. Cory Schneider was shipped off the New Jersey at the draft to keep Luongo as the number one goaltender, a spot he lost to Schneider last season. The Luongo saga continues, and if he isn't the show stopping Luongo fans have seen in the past, during the season and in the playoffs, it won't bode so well for Mike Gillis who escaped a firing by going after Vigneault's job first.
Now that Tortorella has been officially welcomed to Vancouver, put on a smile, and has done his best innocent polished man impression, the real Torts will emerge. When that is nobody knows, but the facade being put on by Tortorella is laughable. He's known for yelling until he's blue in the face, insisting on all guys blocking shots, and throwing guys under the bus in post-game pressers. Fantastic. That is going to work very well with veteran players like Luongo, the Sedin twins, Ryan Kesler, and Kevin Bieksa to name a few.
There are many question marks for this franchise going into this season, and for Mike Gillis, it could be the last season he has to prove he should keep his job.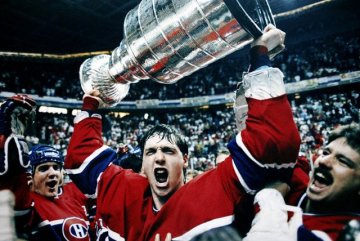 1. Patrick Roy in Colorado – The King is returning to the city where he won a Stanley Cup. Roy left Montreal in a huff; it wasn't a pretty sight. When he left he swore he would never play another game for the Canadiens again and he didn't. Did that extend to never coaching the Montreal Canadiens, too? Maybe. Roy has a reputation for having a short fuse. He was a very smart goaltender who knew where he wanted all his players positioned around him. He knew the angles he succeeded at, and the players in Colorado trusted him to tell them where to go.
Coaching is something Patrick Roy took heat over when he sent his son to participate in a brawl in the QMJHL that went to court. His son Jonathan Roy was the goaltender who initiated a fight on the ice. Roy did not stop him, and for this he was criticized for any control he would have over other players if he couldn't control his son. To this I say looking at his legacy is enough for players to respect him and listen to his expertise as the new head coach of the Colorado Avalanche. He has garnered respect from players around the league who, on the Avalanche, probably watched him as a child.
The combination of Patrick Roy as head coach and Joe Sakic as General Manager will be interesting considering they were former teammates. The decision to draft Nathan MacKinnon instead of the help they need on defense available with Seth Jones at second overall, Roy said early they would be taking MacKinnon. It is clear Roy will be a major factor in player decisions along with Joe Sakic and their management staff, but this might be a good thing. Roy can communicate exactly what he wants to Sakic, and exactly what he wants to his players without second guessing himself. It could be a recipe for success.