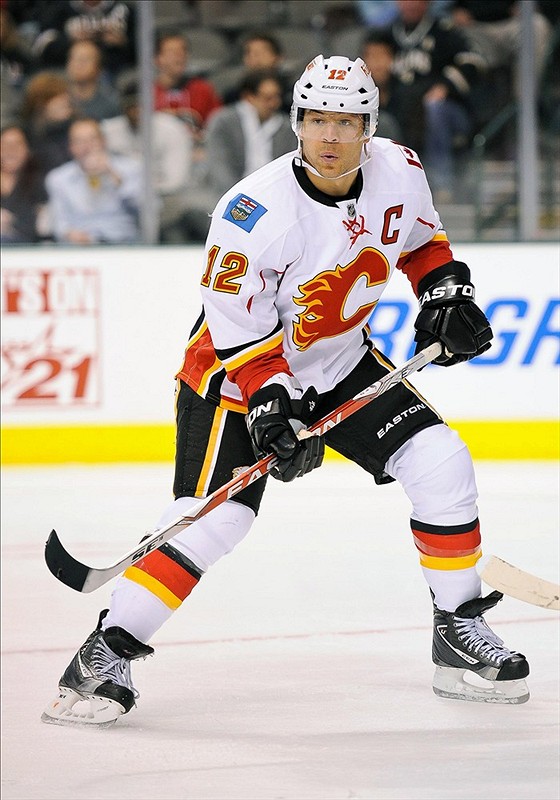 When Jarome Iginla was born in the summer of 1977, only eight men had scored 500 regular season goals in the history of the National Hockey League. By the time he debuted with the Calgary Flames in the spring of 1996, that total had bumped up to 23 men. On January 7, 2012, Iginla became the 42nd player to accomplish the feat.
Iginla's 500th marker, his 16th of the 2011-12 season, is a very big bright spot in what has otherwise been an uneven couple of years for the Flames. Last year, the Flames captain scored 43 goals but the club narrowly missed the playoffs. Despite this, Iginla managed to crack the 1000 point plateau with a tremendous wrist-shot goal during a road win over the St. Louis Blues in April. The milestone was applauded by all, but there was undoubtedly some good-natured grumbling about Iginla not being able to complete the feat at home. For his 500th goal, Iginla managed to make it happen at the Scotiabank Saddledome. However, the milestone marker was not one of his patented wristers from the high slot; #500 was an errant pass that went off the skates of Minnesota Wild players Marek Zidlicky and Mikku Koivu before sliding past netminder Niklas Backstrom. "He's scored prettier ones, but not many bigger ones," noted CBC commentator Daryl Reaugh.
Iginla is only the second person to score his 500th goal in a Flames uniform. Hall of Famer Lanny McDonald scored his 500th in March 1989, just prior to leading the team to its only Stanley Cup – Iginla was 11 years old at the time. Three other former Flames scored 500 career goals but completed the milestone with other clubs – Joe Mullen (#500 scored with the Penguins), Brett Hull (#500 scored with the Blues) and the player Iginla was traded for, Joe Nieuwendyk (#500 scored with the Devils).
It took Iginla fewer games (1,149) to score 500 goals than it did Hall of Famers Gilbert Perreault (1,159), Stan Mikita (1,221), Johnny Bucyk (1,533) and Ron Francis (1,533). Only two active players have scored more goals than Iginla: Anaheim Ducks forward Teemu Selanne and Philadelphia Flyers winger Jaromir Jagr.
500 GOALS: A QUICK BREAKDOWN
333 even-strength goals, 154 power-play goals, 13 short-handed goals
80 game-winning goals (6 of them in overtime)
2 goals on penalty shots (Iginla scored on Curtis Joseph in 2005 and on Pekka Rinne in 2011)
24 empty-net goals
34 goals scored against each of Colorado, Edmonton & Minnesota (the most against any opponent)
1 goal scored against Dallas (the least against any opponent)
13 20-goal seasons, 10 30-goal seasons, 4 40-goal seasons, 2 50-goal seasons
[Editor's Note: Check out our post on all members of the NHL 500 Goal Club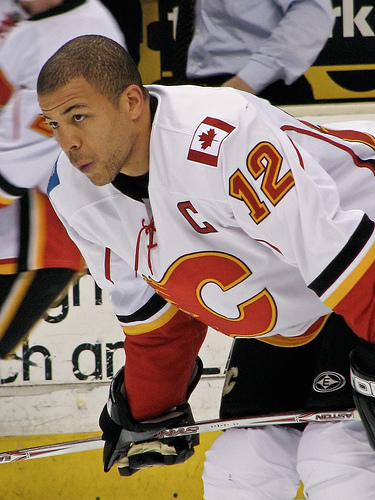 ]