Yesterday I took a look at the MVPs of the Eastern Conference, now here are the best of the West.
Anaheim Ducks – Teemu Selanne
Nothing is going right for the Ducks this season. Things are so bad, nearly everyone on the team is potential trade bait. Fortunately, they still have ageless wonder Selanne in the fold who, at 41 years old, is on pace for 25 goals and 78 points and has been the lone bright spot this season. Should he maintain his pace, he'll have a shot at breaking Jean Beliveau's mark for most points in a player's final season, an intriguing feat since he already holds the record for most points by a rookie. Of course, the way he is playing, you can't rule out another season at age 42 either.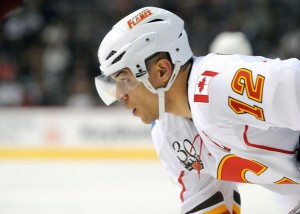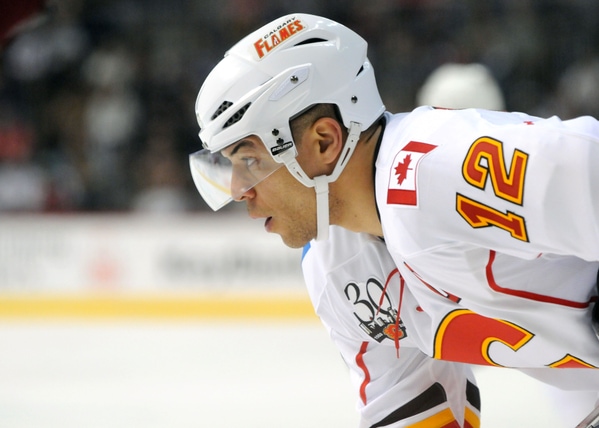 Calgary Flames – Jarome Iginla
The newest member of the 500-goal club has been the face of the Flames for over a decade and this year is no different. He leads the team in points with 33 and game-winning goals with four while playing 19:45 per game, more than any other forward. Iginla is not only a hard-working player, but remains one of the classiest in the NHL.
Chicago Blackhawks – Jonathan Toews
It's a well known fact there is nothing the Hawks' 23-year-old captain can't do, but he has taken his game to a new level this year. He is leading the team in goals and is third in the league in faceoff percentage, winning 60.8% of his 825 draws. He plays in every situation, leading Blackhawks forwards in shorthanded and total time on ice.
Colorado Avalanche – Jean-Sebastien Giguere
Giguere has only played 17 games this season, but no other member of the Avalanche has given the team a better chance to win. After three average years with Anaheim and Toronto, Giguere is posting a career best .924 save percentage and 2.08 goals-against average. He may not be playing a ton, but when he does he gives the Avs their best chance to come away with two points and that is what most valuable is all about.
Columbus Blue Jackets – Vinny Prospal
Blue Jackets fans had a lot to look forward to entering this season, but GM Scott Howson's offseason acquisitions haven't worked out as planned. Defenseman James Wisniewski has faced suspension and injury as has Jeff Carter, but New York Rangers castoff Prospal has been the only steady presence in Ohio. His 20 assists and 28 points pace the team and his minus-8 is respectable considering the Blue Jackets are minus-26 in goal differential on the season, third worst in the NHL.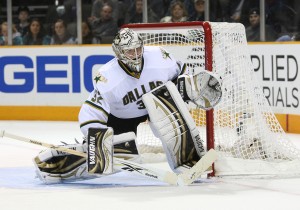 Dallas Stars – Kari Lehtonen
The Stars have surprised many who predicted a downfall without Brad Richards, but Lehtonen is playing the most consistent hockey of his career despite the Stars giving up the third most shots in the league at 31.7 per game. The Stars weren't given much of a chance to make the playoffs, but Lehtonen quieted the pundits early by winning 11 of his first 12 games and has made up for a lackluster defense in front of him.
Detroit Red Wings – Pavel Dasyuk
Datsyuk remains the top two-way forward in the league and is leading the Red Wings in assists (30), points (42), takeaways (54) and faceoff percentage (56.1%). His 14 power play points have helped the Wings to the eighth best percentage in the NHL. He is a huge reason Johan Franzen, on pace for 33 goals and 72 points, is enjoying a career year.
Edmonton Oilers – Jordan Eberle
There is still a long way to go in Edmonton, but the young guys are giving Oilers fans plenty to be excited about. He started off slowly with three goals in his first 16 games, but has been on fire since with 14 goals and 32 points in his past 25 games. He is a plus-1 with eight power play goals, three game-winning goals and has only taken three minor penalties.
Los Angeles Kings – Jonathan Quick
The Kings' offense has struggled this season, barely averaging two goals per game and scoring just two goals in Quick's past three losses. He is third among goalies with at least 20 games played with a 1.93 goals-against average and fourth with a .934 save percentage. Of Quick's league-leading six shutouts, the Kings have managed to score more than two goals just once, so he has needed to be on top of his game all season.
Minnesota Wild – Mikko Koivu
Koivu does everything for the Wild and may be the NHL's best kept secret. He plays more than any other member of the Wild at 21:14 per game and is one of only two forwards, New Jersey's Ilya Kovalchuk is the other, to lead his team in that category. He also leads the Wild in assists (24), points, (33), plus-minus (plus-10), power play points (12) and shorthanded points (four).
Nashville Predators – Shea Weber
Weber has been dominate this season, not only leading the team with with 21 assists and 30 points, but he is only two goals off Patric Hornqvist's team leading 11 as well. The Predators are fortunate he only missed four games with a concussion because as Weber goes, so go the Preds.
Phoenix Coyotes – Radim Vrbata
Vrbata is enjoying another good year in the desert and has been scoring a lot of big goals for the Coyotes who, despite all their financial troubles, are two points out of a playoff spot. He has 19 goals this season, leading the team with 14 even strength goals, four power play goals, five game-winning goals and leads the entire league with 14 goals scored on the road.
San Jose Sharks – Patrick Marleau
The Sharks have gotten solid contributions throughout the lineup this season, so it's difficult to pick just one player who is more valuable than any other. Marleau is leading the team with 11 power play points, four game-winning goals and is tied with Joe Thornton for the team lead with 33 points.
St. Louis Blues – Brian Elliot
New coach Ken Hitchcock deserves most of the credit for turning the Blues around, but since he's not a player Elliot is the logical choice. Elliot has been lights out in 21 appearances, recording 15 wins and and leading the league in save percentage (.940) and goals-against average (1.62) among goalie with 20 games played. Because of his play, the Blues are leading the Central Division and are just two points behind Vancouver for the Western Conference lead.
Vancouver Canucks – Henrik Sedin
This one is really a toss-up between the Sedins, but Henrik gets the nod here because while he only has 11 goals on the season, seven fewer than his brother, he leads the team in power play goals (seven) and is second on the team in game-winning goals (four). He is pacing the best offense in the western conference and leading the league with 38 assists and 49 points.