The 2020 NHL Draft has been talked about for quite some time as being one of the deepest drafts in years. As a result, fans of teams who have a first-round pick have been getting quite excited anticipating who their team would possibly take. Now that day one has concluded, those questions have been answered.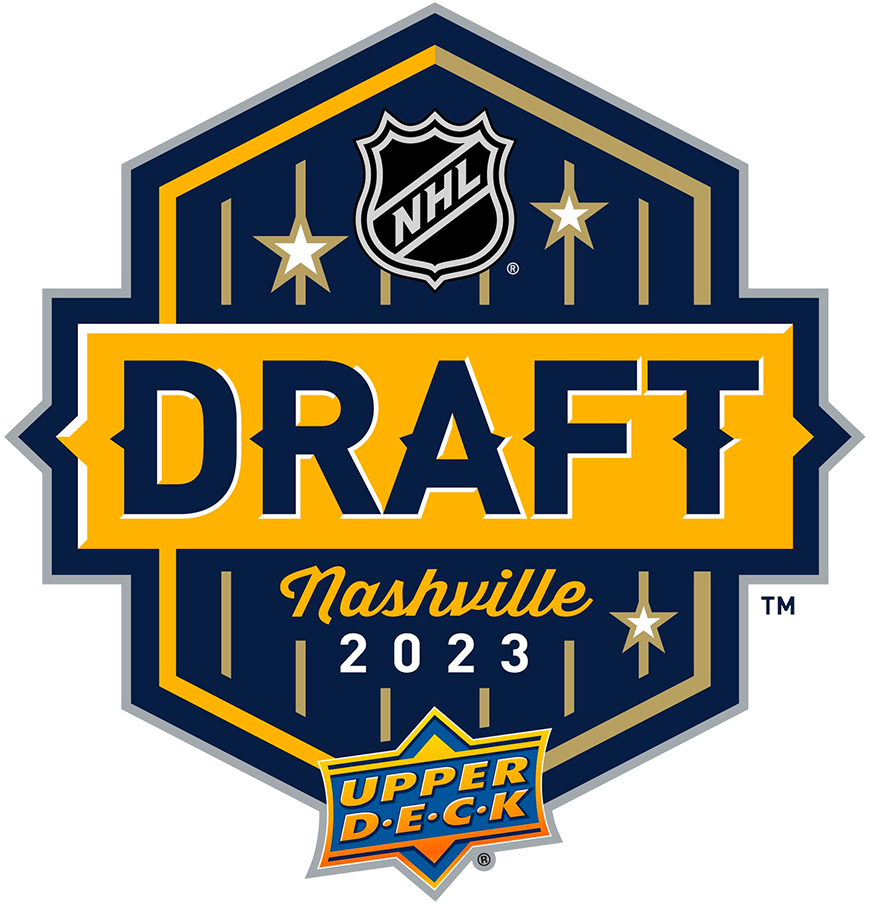 As is the case in any NHL draft, some players were taken sooner than expected, while others fell. That means that some fans were thrilled, while others were puzzled and upset. With Calgary being the big hockey market it is, many fans of the Flames were creating mock drafts and had a list of players they were hoping general manager Brad Treliving and his staff would choose to select with the 19th overall selection. However, Treliving chose to go a different way than anyone had predicted…
Multiple Trades
Just as the clock was ticking down on Calgary to make their pick, commissioner Gary Bettman announced that there was instead a trade, with the Flames sending their 19th selection to the New York Rangers in exchange for the 22nd and 72nd picks at this year's draft. While it will likely never be known, it seems likely the Flames may have kept that pick and selected Dawson Mercer like previously speculated, but instead, he was taken just one pick prior by the New Jersey Devils.
Nevertheless, the Flames moved just three spots back and also gained a third-round pick, as they were without one prior to the trade. Many then started to try and decide who they thought the Flames would select with their new first-round pick, but yet again as time was ticking down for them to make a selection Bettman announced there was another trade, this time trading their 22nd pick to the Washington Capitals in exchange for the 24th and 80th pick, both of which again are in this year's draft.
Connor Zary
The third time up, the Flames finally elected to keep their pick and took centerman Connor Zary. The recently turned 19-year-old has spent his last three seasons with the Kamloops Blazers in the WHL, steadily improving his numbers in each campaign. This past season saw the Saskatoon, Saskatchewan native put up an impressive 38 goals and 86 points in just 57 games. That point total was good enough for second on his team, and fifth in the entire WHL.
Zary, who was taken in the second round (37 overall) by the Blazers in the 2016 WHL Bantam Draft, has had a very good junior hockey career to this point. While it took some time to get used to the fast-paced game in his rookie season, he was able to put it all together during his second year, putting up 67 points in just 63 games as a 17-year-old. Due to his terrific offensive abilities, he was taken in a similar spot to where the majority of mock drafts had him pegged coming in.
Best Skills
As proven by his 48 assists this past season, Zary is regarded as one of the best passers in the draft. He has fantastic vision and knows what to do with the puck on his stick. His great work ethic makes him a player coaches love to have on their team, and is the main reason why he has improved each season in the WHL and will continue to improve going forward.
One thing Flames fans will love about Zary is his ability to get to the tough areas of the ice. He isn't shy to go into the corners or to the net, regardless of whether or not the puck is on his stick. He plays with a bit of a nasty edge, as he is able to force turnovers thanks to the hard pressure he applies on the forecheck. Zary is also described as having both a hard and accurate shot and is able to get his wrist shot off in a hurry.  
The final thing that stands out in a positive way for Zary is his overall hockey sense. He seems to read the minds of his teammates, knowing where they will be on the ice at all times and what they are going to do before they do it. He is a very smart player who rarely makes mistakes, which also results in him playing a sound game defensively. At this point, he is one of the best two-way forwards selected at this year's draft.
Weaknesses
There really are not a lot of weaknesses in Connor Zary's game, however, the one area he will need to try and improve on is his skating. While it isn't terrible, he has an unusual stride which is often described as being short and choppy. Given how hard of a worker he is, this is something that will likely be improved upon in no time. Aside from that, it is hard to come up with one specific area of his game he needs to improve.
The one "knock" on him if you will, is that he doesn't truly have an elite or defining skill to his game. Instead of having one thing he is known for, he seems to be solid at pretty well everything. This has some questioning whether or not he will stand out much at the NHL level, but of course, that remains to be seen.
One more thing worth mentioning, though certainly to no fault of his own, is that Zary is one of the oldest players in this draft, as he missed the 2019 NHL Entry Draft cutoff by just 10 days. Again, this is not a critique but did give him a slight advantage over other draft-eligible players.
Going Forward
Though he clearly is a very good player, he is simply not NHL ready at this point. This is the case for the majority of players selected in their draft years, as outside of the top few picks, players need time to further develop. For the 2020-21 season, it is a near guarantee Zary will be back in the WHL with the Blazers. He will be expected to carry a lot of the weight offensively, as three of the Blazers top five scorers from this past season have aged out of junior hockey.
Despite this, Zary's numbers should continue to improve as they have throughout his junior career. While the Blazer's may not be as good as they were last year (41-18-4), it will still be an extremely exciting year for Zary as he has a chance to play for Team Canada at the upcoming IIHF World Juniors.
Unfortunately, he will not be able to try and wow Team Canada coaches over with a hot start to his 2020-21 season. Due to the COVID-19 pandemic, the WHL season is set to begin in early December, meaning that teams will only have roughly a month of game action prior to the tournament beginning. Hopefully, his hardworking two-way play from this past season will be enough to land him a spot on Team Canada's roster, but only time will tell.
Fantastic First Day
One interesting point that was brought up by TSN's Craig Button just moments before Zary was drafted was that the Flames had not drafted a defenceman since their first-round pick in 2017 when they took Juuso Valimaki at 16th overall. After making that point, many fans were likely hopeful the team would select a blueliner, however, there should be no complaints about this pick.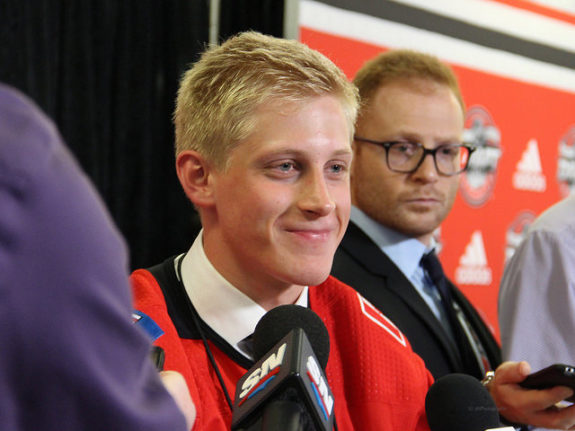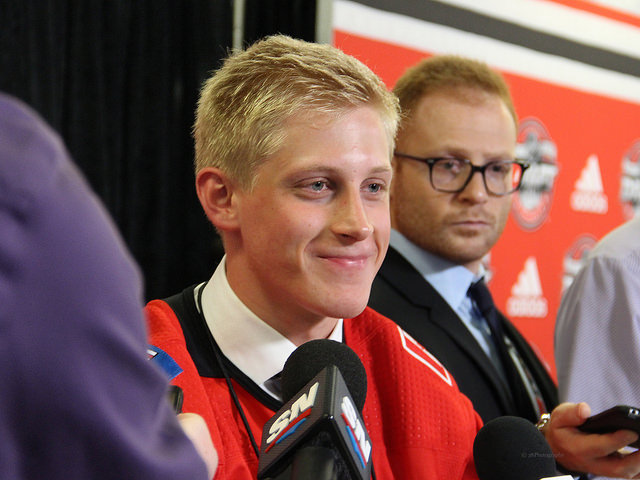 A player as well rounded as Zary is almost never available at the 24th pick. However, thanks to how deep this draft is, the Flames were able to not only take him but also add two third-round draft picks as well. The first day of the 2020 NHL Entry Draft was a big success for Treliving and his staff.
---
---