On Monday night (Jan. 23), the Calgary Flames will host the Columbus Blue Jackets at the Scotiabank Saddledome in Johnny Gaudreau's return to the Stampede City. During the recent offseason, the Flames' fifth all-time leading scorer opted to sign with the Blue Jackets as a free agent, inking a seven-year deal valued at $68 million. 
Even though these two teams have already met once, with a Blue Jackets win in Columbus on Dec. 9, 2022, tonight's game will mark the first time Gaudreau plays in front of the fans he walked away from in the summer. Although he had heroic moments, like the Game 7 overtime winner against the Dallas Stars last season, he is now in an enemy jersey and should expect to hear it from the crowd.
Related: Calgary Flames With 100-Point Seasons
---
Latest News & Highlights
---
Although Gaudreau departed of his own free will, other former Flames greats left on different terms, meaning each had their unique welcome back when visiting Calgary. As mentioned, he departed as the franchise's fifth all-time leading scorer, so how did the other nine players fair upon their returns? Let's read on and find out.
Gary Roberts (1986 – 1997) Returned on Oct. 11, 1999
Gary Roberts made his NHL debut as a 20-year-old in 1986-87 and was a vital member of the 1988-89 Stanley Cup-winning team. During his time with the Flames, he scored 505 points in 585 games, including a career-best season in 1991-92 when he scored 52 goals and 91 points. After winning the Bill Masterton Trophy in 1995-96, he retired from the game, citing ongoing issues with his neck. Upon returning to hockey after a season away, the Carolina Hurricanes acquired him along with Trevor Kidd for Andrew Cassels and Jean-Sebastian Giguere.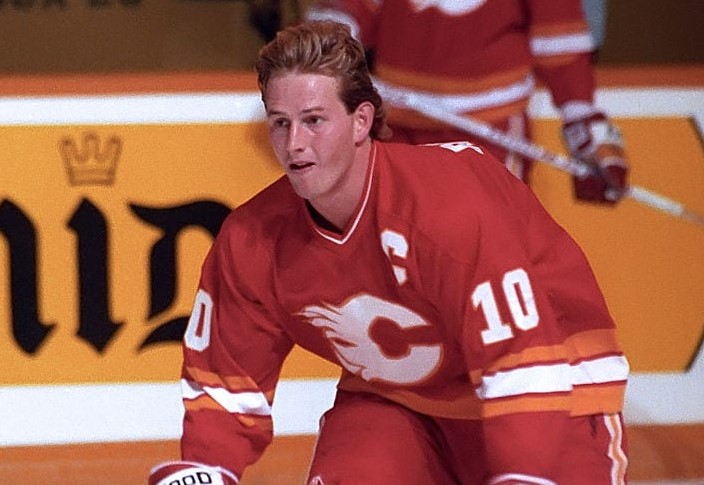 Roberts returned to Calgary for the first time on Oct. 11, 1999, as a member of the Hurricanes. In the 3-3 tie between the teams, he registered no points and two shots on goal in 15:28 of ice time.
Mark Giordano (2005 – 2021) Returned on Feb. 19, 2022
After patrolling the Flames' blue line for 15 seasons, Mark Giordano departed the organization in the 2021 Seattle Kraken Expansion Draft. During his time in red, he won the Norris Trophy in 2018-19, suited up in the second-most games in club history, and is the Flames' last captain. 
Currently, Giordano remains the ninth-highest scorer with 509 points in 949 games, with his best season coming the year he won the Norris with 74 points. Upon his return to Calgary on Feb. 19, 2022, he registered no points but finished with a penalty and minus-1 rating in 21:11 of playing time.
Guy Chouinard (1974 – 1983) Returned on Oct. 26, 1983
Guy Chouinard was one of the original members of the Flames organization when they relocated to Calgary from Atlanta in 1980. As one of the team's early success stories, he scored 529 points in 514 games to become the first player to reach 500 points in club history.
After nine seasons with the Flames, they traded him to the St. Louis Blues on Sept. 6, 1983. Although Chouinard did not play in the NHL after his one-year stint with the Blues, he returned to Calgary on Oct. 26, 1983. In that game, he picked up an assist with four shots on goal. 
Kent Nilsson (1979 – 1985) Returned on March 13, 1986
Kent Nilsson won two Avco Cups in the World Hockey Association before joining the Atlanta Flames organization in 1979-80. Within two seasons, he set the franchise record for 131 points in a single season, which still stands today. When he left the team in June 1985 (via trade), he was the franchise's all-time leading scorer with 562 points in just 425 games. Interestingly, the Flames drafted Joe Nieuwendyk with the pick they acquired from the Minnesota North Stars in 1985.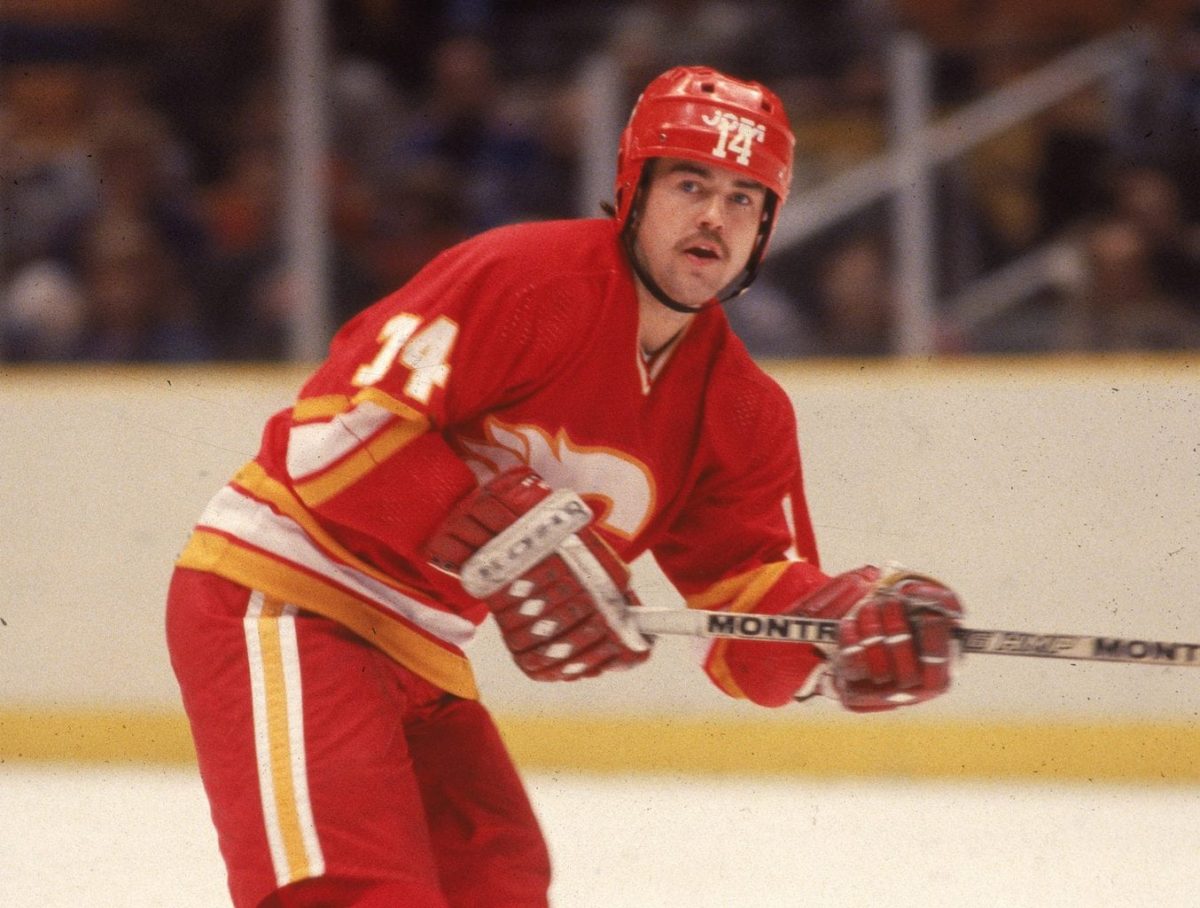 After picking up two assists against his former club in Minnesota on New Year's Eve in 1986, Nilsson returned to Calgary for the first time since the trade on March 13, 1986. He recorded two assists to finish the contest with two points and a minus-3 rating. 
Gary Suter (1985 – 1994) Returned on Feb. 3, 1995
Gary Suter made his NHL debut in 1985-86 winning the Calder Trophy as Rookie of the Year with 68 points. As a 24-year-old, he hoisted the Stanley Cup and, despite never scoring 100 points in a season, became the Flames' second-all-time leading scorer with 564 points in 617 games.
After battling knee issues, the Flames traded Suter with Paul Ranheim and Ted Drury to the Hartford Whalers for James Patrick, Zarley Zalapski, and Michael Nylander. He ended up with the Chicago Blackhawks in another trade within a day, making his return to Calgary on Feb. 3, 1995. During that game, he scored a powerplay goal and added an assist to finish with two points. 
Joe Nieuwendyk (1986 – 1995) Returned on Jan. 26, 1996
Joe Nieuwendyk is a former Calder Trophy (1987) winner and member of the 1989 championship team, who scored 616 points in 577 games with the Flames. After a contract dispute and a lengthy standoff, the team traded their disgruntled player to the Dallas Stars on Dec. 19, 1995, for Jarome Iginla and Corey Millen. 
Related: Calgary Flames | Seven Worst Trades in Franchise History
Even though Nieuwendyk missed the first three months of the season, he didn't miss the opportunity to score four points against his former team in their two matchups that year. Upon his return to Calgary on Jan. 26, 1996, he scored a powerplay goal and added an assist to finish the night with two points. 
Al MacInnis (1981 – 1994) Returned on March 22, 1995
Al MacInnis made his NHL debut as an 18-year-old during the 1981-82 season and would man the Flames' blue line until the end of the 1993-94 campaign. During his tenure with the club, he won the Conn Smythe and Norris Trophy in 1989 when the team captured the Stanley Cup. The former first-rounder and eventual Hall of Famer departed the Flames as their all-time leading scorer with 822 points in 803 games.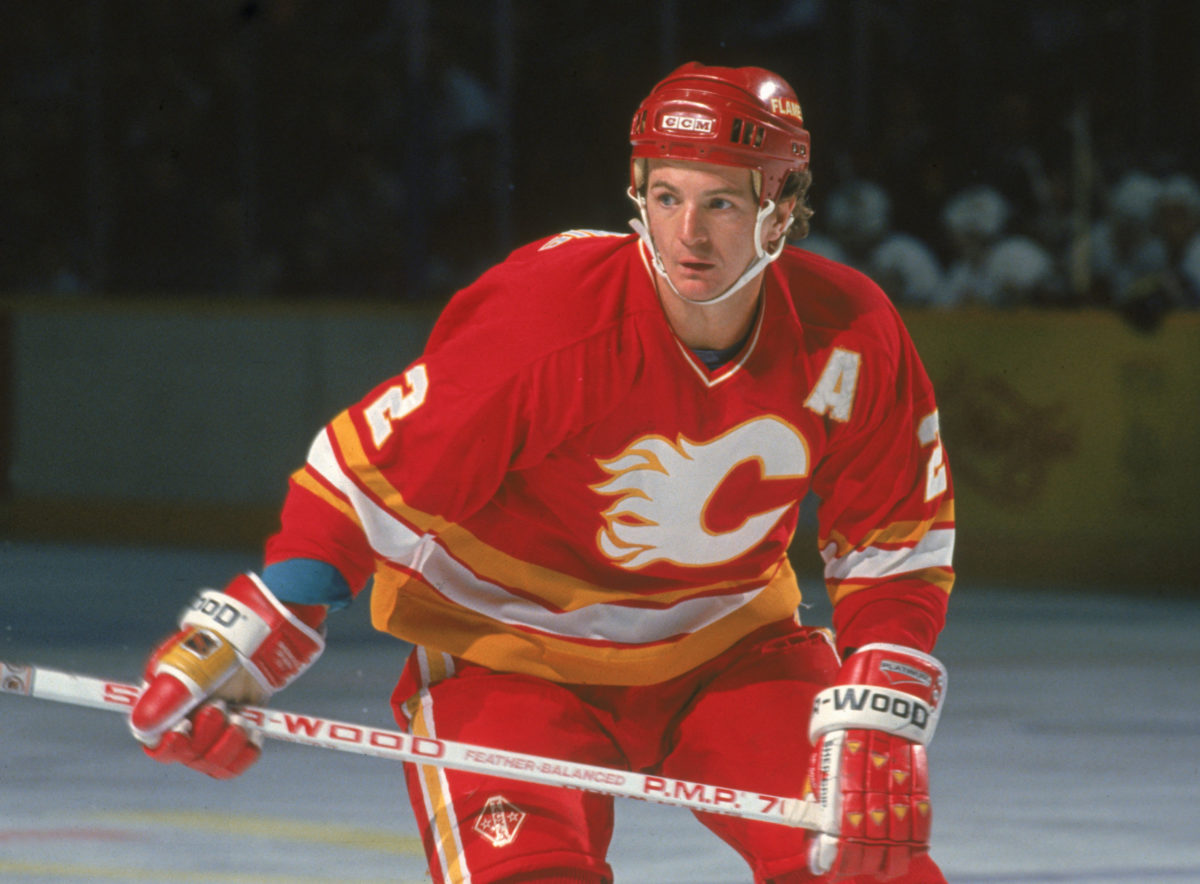 In July 1994, MacInnis went to the St. Louis Blues (along with a fourth-round selection) in exchange for two second-round picks and Phil Housley. Eventually, he returned to Calgary on March 22, 1995, and registered two points with a power play goal and assist despite finishing the evening with a minus-2 rating. 
Theoren Fleury (1988 – 1999) Returned on April 15, 1999
Theo Fleury had a memorable run with the Flames, ultimately becoming their leading scorer. Additionally, he was a member of the 1989 championship team and scored 51 goals with 104 points in 1990-91 to finish fifth in Hart Trophy voting. When he departed the club (via trade) in 1999, he had 830 points in 791 games. 
The deal with the Colorado Avalanche occurred on Feb. 28, 1999, when Fleury and Chris Dingman went to the Avs in exchange for a second-round pick, Wade Belak, Rene Corbet, and Robyn Regehr. Shortly after, Fleury returned to Calgary on April 15, 1999, and registered four penalty minutes with no points in a loss.
Jarome Iginla (1996 – 2013) Returned on Dec. 10, 2013
No single player in the history of the Flames is more beloved than Jarome Iginla. He was the ultimate leader in the dressing room, on the ice, and in the community. He remains the only player to play in over 1,000 games (1,219) and score more than 1,000 points (1,095).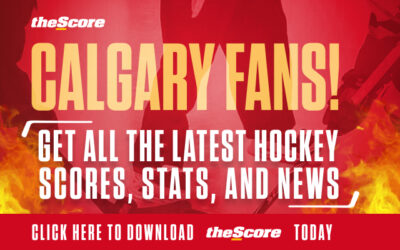 Unfortunately, the Flames failed to stay contenders and dealt their beloved captain to the Pittsburgh Penguins in March 2013. The deal involved Iginla going east in exchange for a first-round pick, along with Kenny Agostino and Ben Hanowski, coming west. Eventually, he returned to Calgary as a member of the Boston Bruins on Dec. 10, 2013. Sadly, he didn't score any points despite collecting four shots on goal in 21:36 of ice time.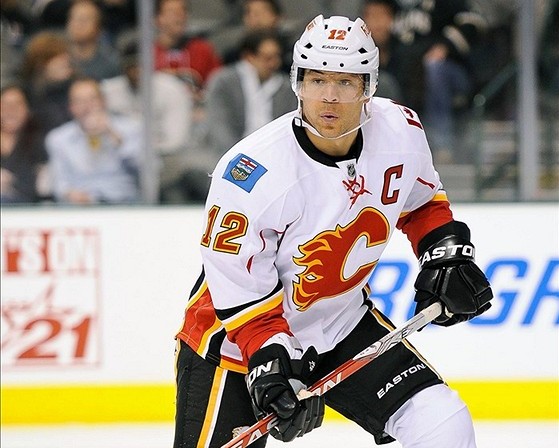 Interestingly, only a few names left the team on bad terms; however, no one scorned the fans more than Gaudreau, who should expect a hostile crowd anytime he touches the puck. Even though Gaudreau has only been gone for about six months, he did not factor into the previous matchup early in the season, as he scored no points. Overall, it will be interesting to see if the All-Star forward has any magic left at the Saddledome or will suffer the same fate as many other former players returning for their first games in front of the Flames faithful. 
Ryan Gagne is back for his second tour of duty with The Hockey Writers. In 2021 he wrote about the New York Islanders and now will embrace the challenge of covering the Calgary Flames. The best part of this new assignment is Ryan currently lives in Edmonton and will get to see both sides of the Battle of Alberta up close and personal. None of this will make much sense since he was born and raised in New England and the Boston Bruins are his still team.