The St. Louis Blues are 3-3-0 in their current homestand with one game to go. Once again, inconsistency is hurting this team. The Blues don't have what they did last season. They were healthier in 2021-22 and got career seasons from a number of players. It's been much harder for them to stay healthy in 2022-23, and the results have shown that for the entire season.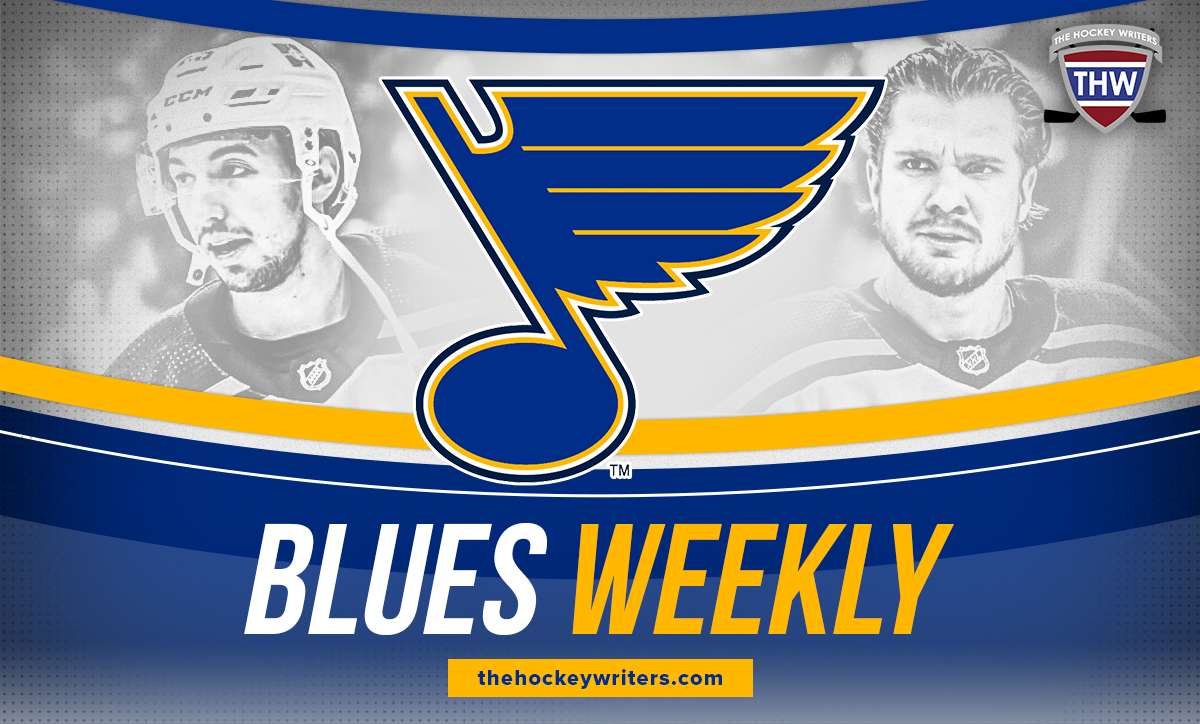 There's been more clarity on what the Blues will do at the deadline over the last couple of weeks. I'm not surprised by their results over the last two months. They've dealt with a lot of injuries, and they were a flawed team to begin with. There aren't many coaches that could keep this team afloat right now, so head coach Craig Berube shouldn't get much blame for how this season has played out.
Blues Go 2-1-0 Last Week
The Blues opened the week with a 2-1 win over the Ottawa Senators. The mistakes of Senators goaltender Cam Talbot helped the Blues get this win. They were outshot 33-20, but Jordan Binnington held strong with 32 saves on 33 shots. One of the key stats that helped the Blues was winning 69 percent of the faceoffs. This was also a terrific game for Jake Neighbours, who looks like a different player in his return to the NHL. He scored a goal, dropped the gloves, had three shots on goal, two hits, one blocked shot, and a plus/minus of plus-2.
Related: Salary Cap & Youth Could Force Blues to Make Defensive Changes
---
Latest News & Highlights
---
The second game of the week was another win for the Blues, as they beat the Nashville Predators 5-2. This was one of their most prominent offensive performances in a while. They outshot the Predators 33-26 and won 71 percent of the faceoffs. They scored three goals in the second period and two goals in the third. Forwards Tyler Pitlick, Brandon Saad, and Robert Thomas each had two points. The Blues only went 1-for-4 on the power play but finished 4-for-4 on the penalty kill in this game. They are now 2-1-0 against the Predators this season.
Saturday night's loss to the Chicago Blackhawks was ugly. The Blackhawks have been playing better lately after a rough start, but that's no excuse. They are looking to get the number one pick in the 2023 Draft and select Connor Bedard to continue their rebuild. Going into this game, the Blackhawks had won five of six games. The Blues outshot them 11-3 in the first but had a 2-0 deficit going into the second period. It was a performance to forget for Binnington. He allowed four goals on seven shots and got pulled. Despite outshooting the Blackhawks 32-18 and winning 52 percent of faceoffs, they lost 5-3.
Blues Will Sell at the Trade Deadline
Things have become far clearer for the Blues as the trade deadline approaches. They're 23-21-3 with 49 points, and four points out of a playoff spot. Retooling the roster for next season and beyond is the right move for general manager Doug Armstrong. This team hasn't given any indications that they can win a Stanley Cup, that's why I believe that Armstrong will sell at the deadline. The goal is to win a championship and they aren't going to come close to doing so this season. There are at least five players that the Blues can move at the deadline – Vladimir Tarasenko, Ryan O'Reilly, Ivan Barbashev, Noel Acciari, and Niko Mikkola.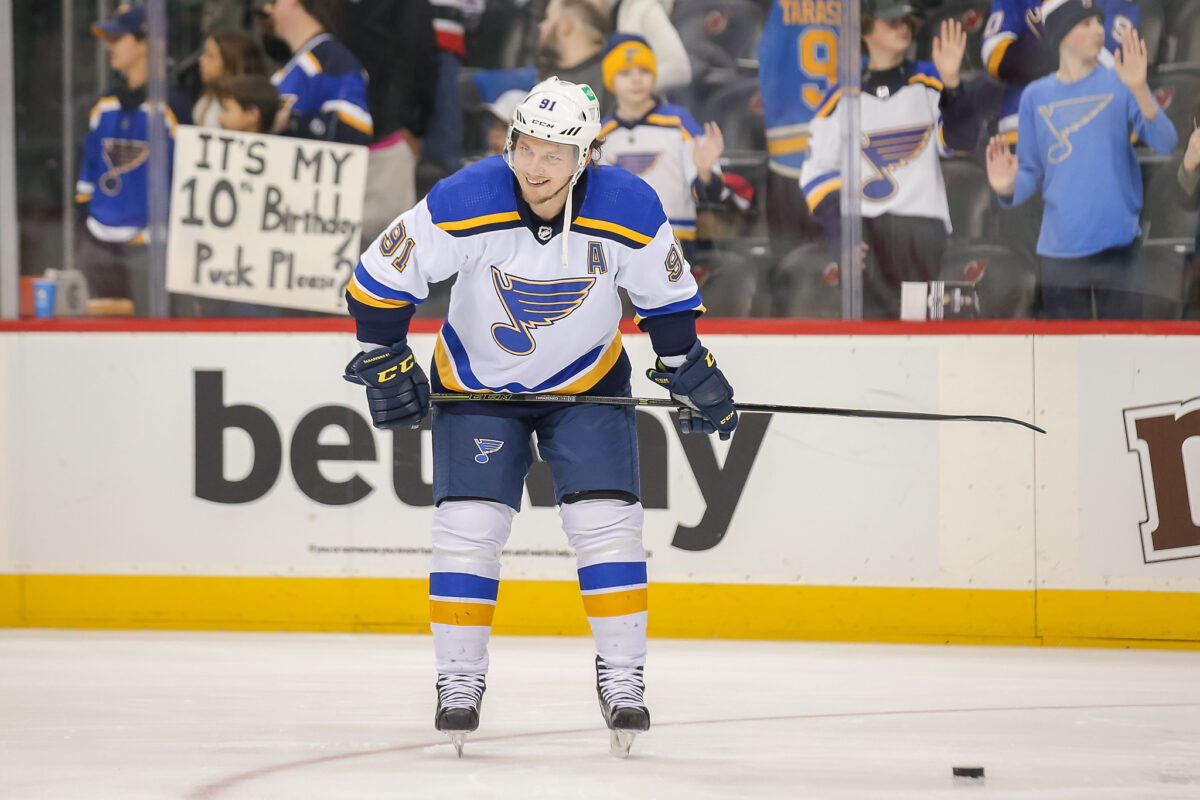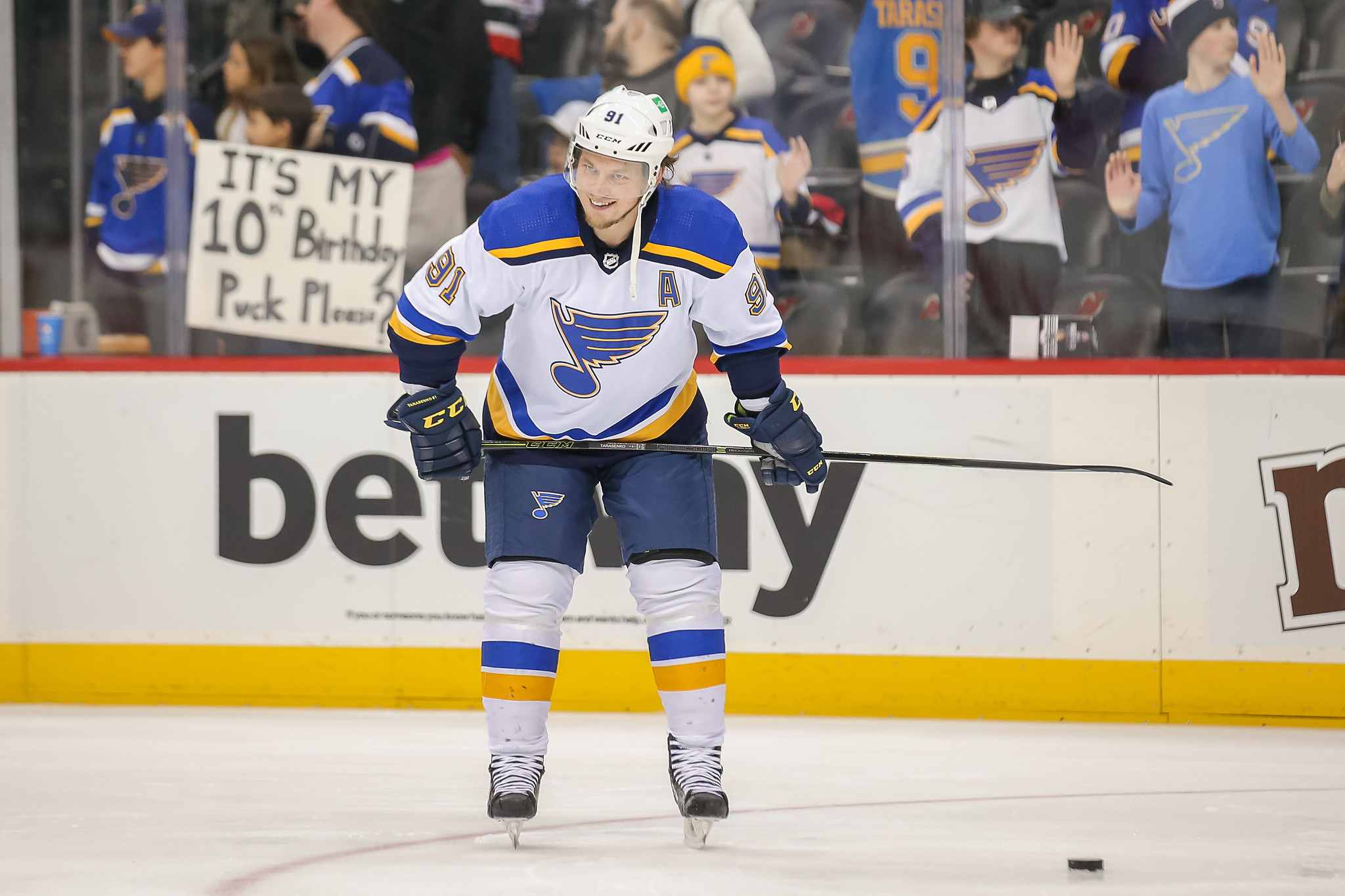 A lot of the headlines around the deadline for the Blues will surround Tarasenko and O'Reilly, as they're both set to hit free agency this summer. As of right now, I view the New York Rangers as the most likely destination for Tarasenko and the Toronto Maple Leafs for O'Reilly. The Blues should look to get a prospect and multiple picks for each player. But those two have been written about enough. I think Barbashev, Mikkola, and Acciari could fetch solid returns as well. While Barbashev's offensive numbers are down, he could provide a significant boost to a playoff team. He has 22 points in 47 games after tallying a career-high 60 points last season. He currently ranks 24th on Frank Seravalli's trade targets board.
Acciari has been a terrific addition to the Blues' fourth line. He has 10 goals and 18 points in 47 games this season. He's another player that could provide a bottom-six boost to a playoff team. Like Barbashev, his salary cap hit for the remainder of the season is low.
The final trade-bait player to discuss is Mikkola. The Blues have a lot of defensemen in their organization that can play in the NHL. Most of them are bottom-pair defensemen, but there is a logjam there. He has had a good season and could fetch a decent return. He's 6-foot-4 and plays solid defense, so I could see a playoff team wanting him on their third pair. He also has playoff experience with 12 games under his belt in the 2022 Playoffs. He ranks 17th on Seravalli's trade targets board. Ultimately, I think the Blues trade at least three of these five players at the deadline.
Blues' Week Ahead
Tuesday: vs. Buffalo Sabres (23-19-3, 46 points), 7 PM
Thursday: at Arizona Coyotes (15-27-5, 35 points), 8 PM
Saturday: at Colorado Avalanche (25-17-3, 53 points), 2 PM
The Blues play one more home game before heading out west this week. They will look to get revenge against the Buffalo Sabres, who dominated them 6-2 in November. This will be their first game against the Arizona Coyotes in 2022-23. The Blues went 3-1-0 against them last season, but that's going to be harder to do this season since the Coyotes are scrappy and the Blues are a worse team. Finally, they'll finish the week against the Colorado Avalanche. The Blues are 1-1-0 against them this season, but the Avalanche are getting healthier. They could be getting reinforcements in their lineup soon, but that is unlikely to change much.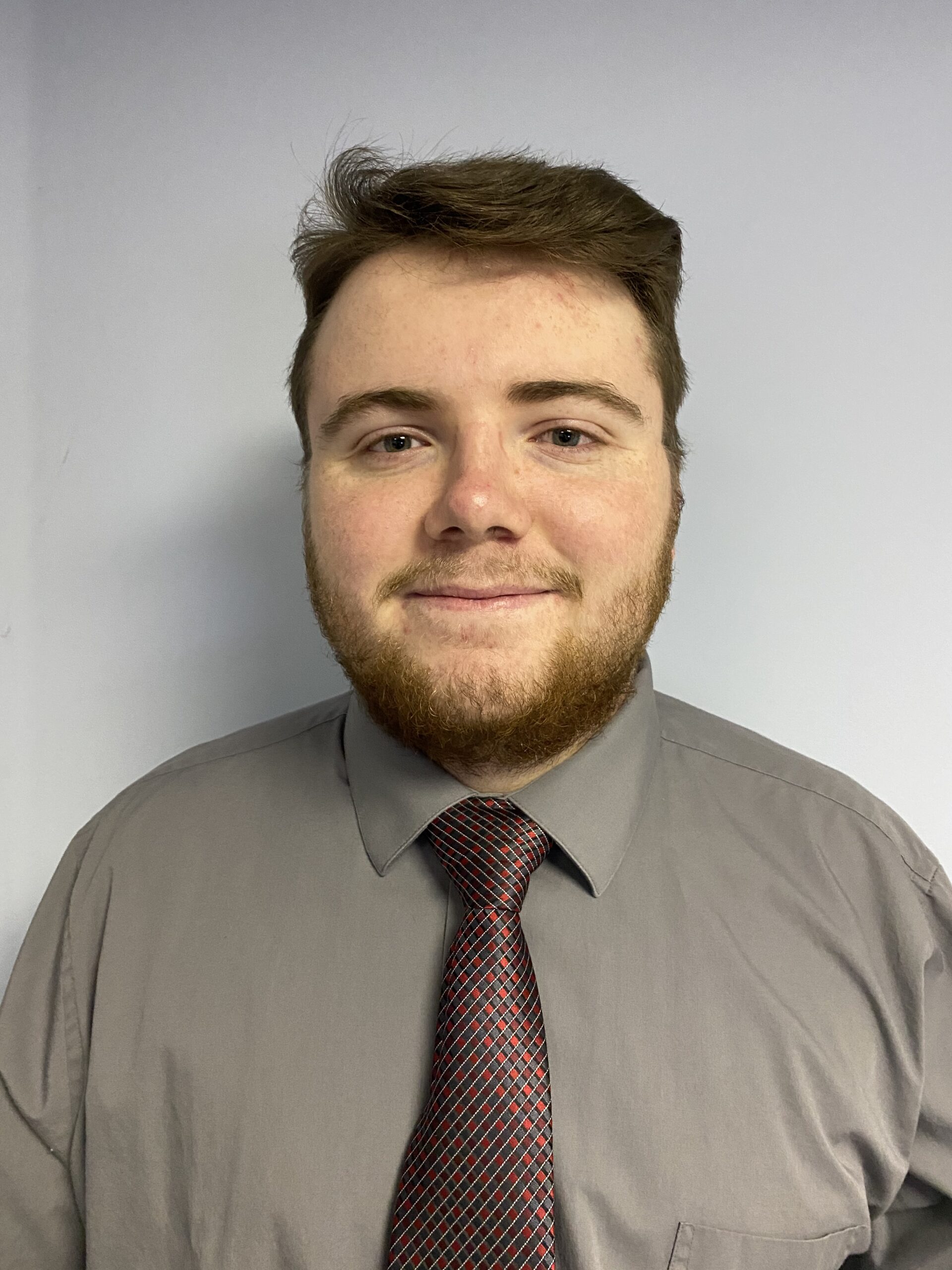 Ethan Carter has been writing at The Hockey Writers for over three years now. He also co-hosts The Blue Note Podcast for the Bleav Network, which covers the Blues and the NHL multiple times per week.