The 2022-23 season has been a steady mix of highs and lows for the St. Louis Blues. So much so, that this team has a winning record of 23-20-3 despite multiple lengthy losing streaks, a bottom-10 goal differential, a bottom-five penalty kill, and a slew of key contributors missing from their lineup. With 49 points, the Blues find themselves just outside of the playoff hunt and in possibly one of the worst situations as a franchise: too good to tank and not good enough to realistically compete for the Stanley Cup.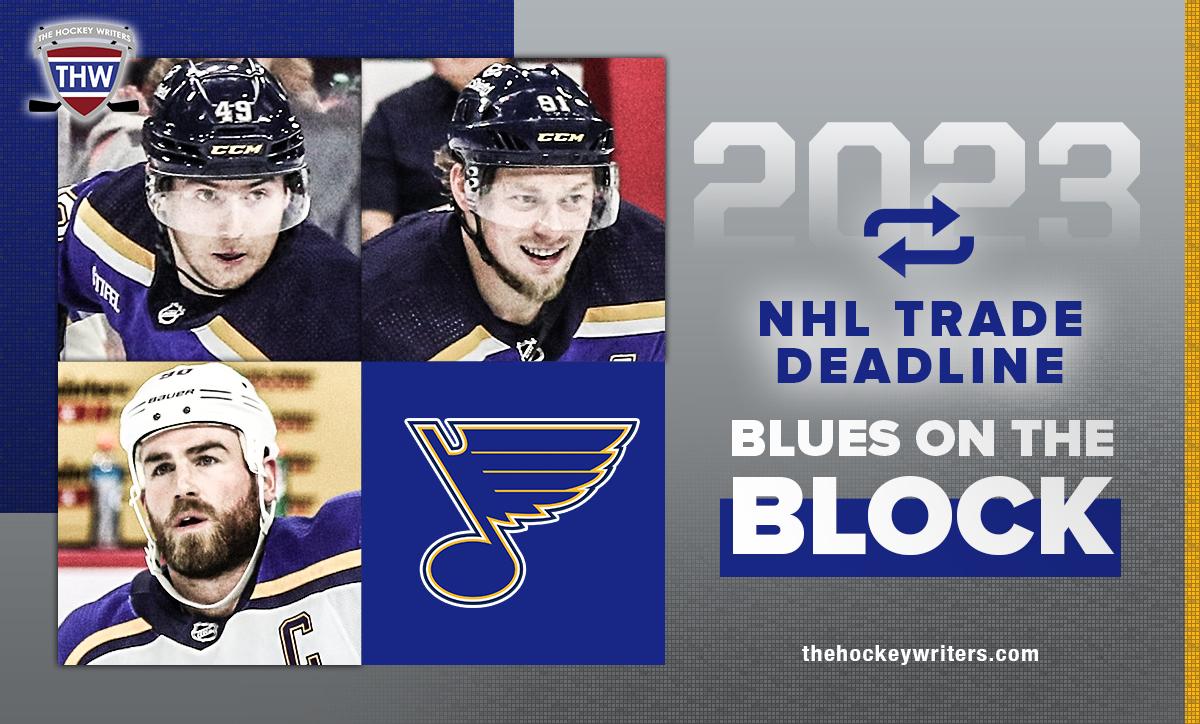 General manager Doug Armstrong has had his hands full with this team throughout this season. It started with him holding a meeting with the players in November and taking the podium in their place to address their eight-game losing streak. Then when the news broke about Ryan O'Reilly and Vladimir Tarasenko's injuries, he personally texted his team's leadership group while attending the World Junior Championship to address his disappointment in their play and the need for them to step up their game.
---
---
Rest assured Armstrong has been doing his due diligence all season long and, despite his team seeming like it doesn't know which direction to go, he has a sense of how he wants this deadline to play out so he can begin shaping this team for 2023-24. With the Blues appearing at this point to likely be sellers come the trade deadline on Mar. 3, I'm going to take a look at their prospective trade block and where each player may fit best. As with nearly all potential trades, the salary cap will be a major factor. Due to the ever-changing nature of that landscape, I will not be speculating (for now) on what money would have to be retained by the Blues in order to make each trade work.
Ryan O'Reilly
Top nine center, 31 years old, unrestricted free agent (UFA) after 2022-23 season
Before he broke his foot blocking a shot on New Year's Eve, Ryan O'Reilly was already in the midst of his worst season since joining the Blues in 2018. In 37 games this season, the captain has scored just 16 points, only six of which are assists. He's registered at least 54 points and 30 assists in every season since 2013-14. His numbers in the faceoff dot and on defense are taking a dip as well. His 53.4 faceoff win percentage (FO%) is his lowest mark since 2014-15 and is more than two percent below his career average of 55.7 percent. On the defensive side, his plus/minus of minus-28 is the lowest mark in the NHL.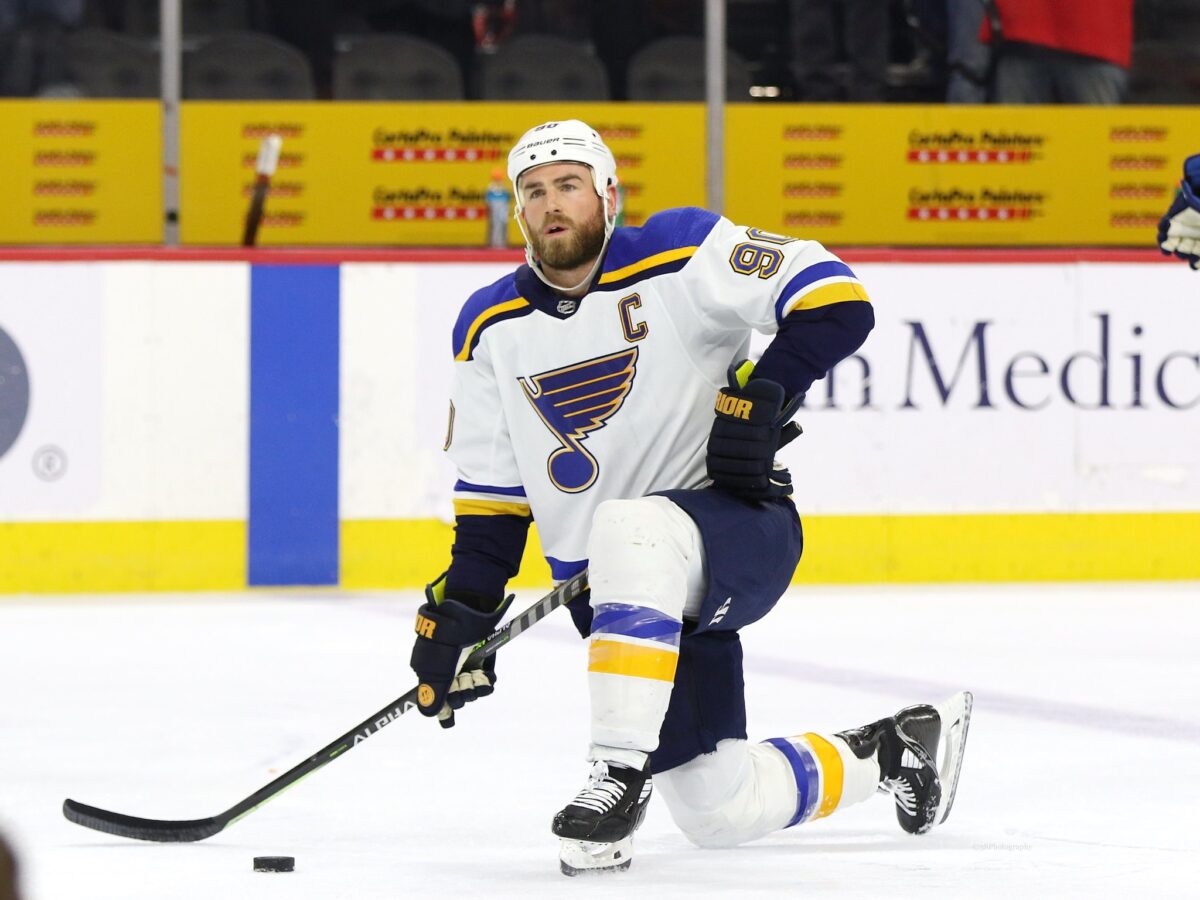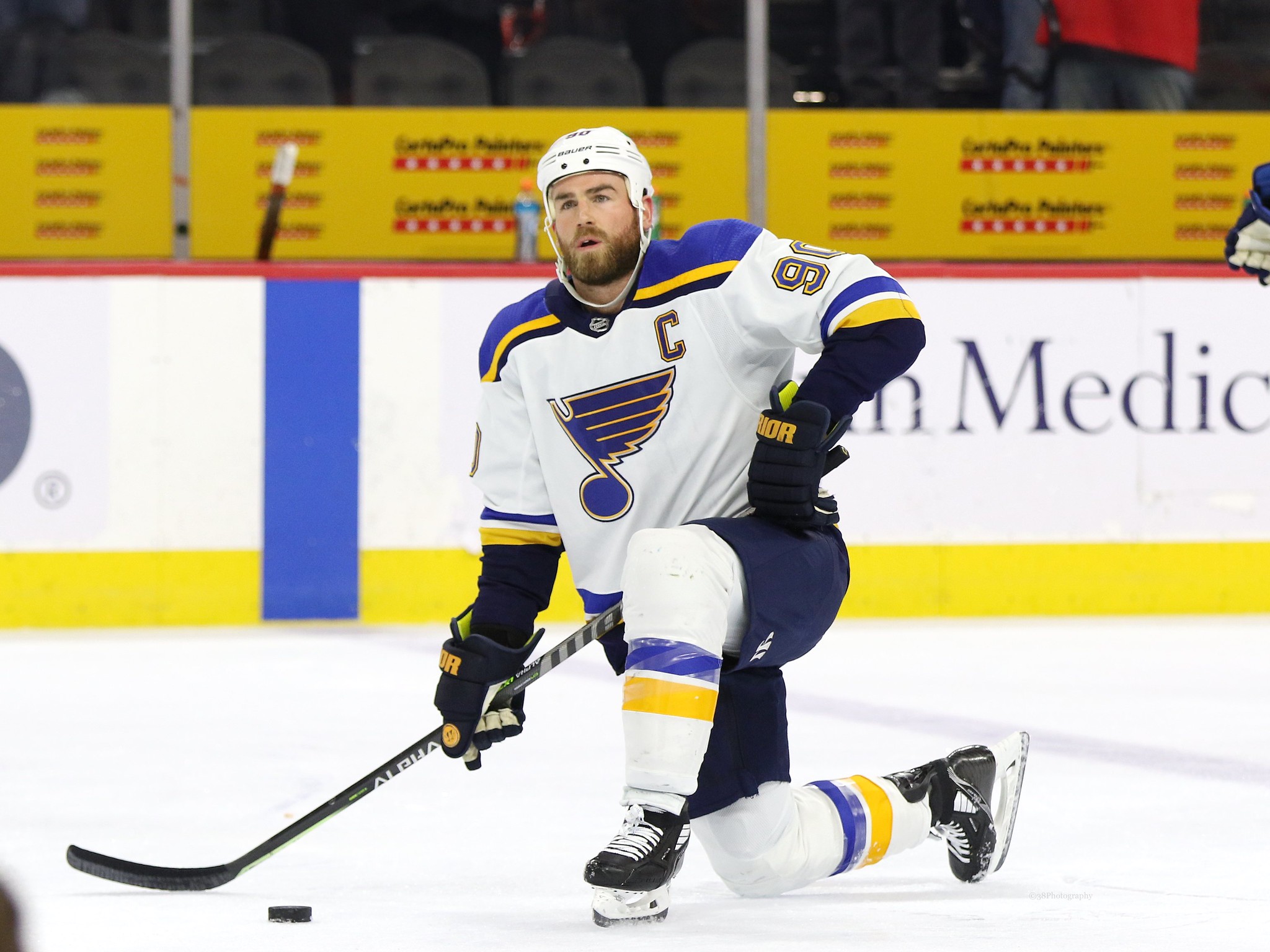 A big reason for O'Reilly's substandard play this season may be the loss of former linemate David Perron. The two seemed to be in sync more often than not in their time together with the Blues and generally played a similar brand of hockey. Being paired with playmakers like Tarasenko and Jordan Kyrou, who don't offer as much defensively, could be a part of what's been ailing him this season.
Related: Maple Leafs & Blues Could Produce Deadline Blockbuster
He's likely going to be one of the more sought-after names as we approach the trade deadline. He's a Cup winner, team captain, Selke and Conn Smythe Trophy winner, and a solid two-way center who plays all 200 feet of the ice. His play has taken a dip this season, but he should be back from his injury in enough time before the trade deadline to showcase his play if the Blues are out of the playoff hunt.
Potential suitors: Toronto Maple Leafs, Colorado Avalanche, New Jersey Devils, Buffalo Sabres
Vladimir Tarasenko
Top six right winger, 31 years old, UFA after 2022-23 season
The subject of trade rumors over the last year-plus, Vladimir Tarasenko may finally be on the move. Like O'Reilly, he was injured blocking a shot on New Year's Eve when he took a puck to the wrist. Before that game, he was having a fairly good-yet-unspectacular season with 29 points (10 goals) in 34 games. It's not quite the point-per-game pace he had in 2021-22, but it's still good enough to justify being selected to the 2023 All-Star Game.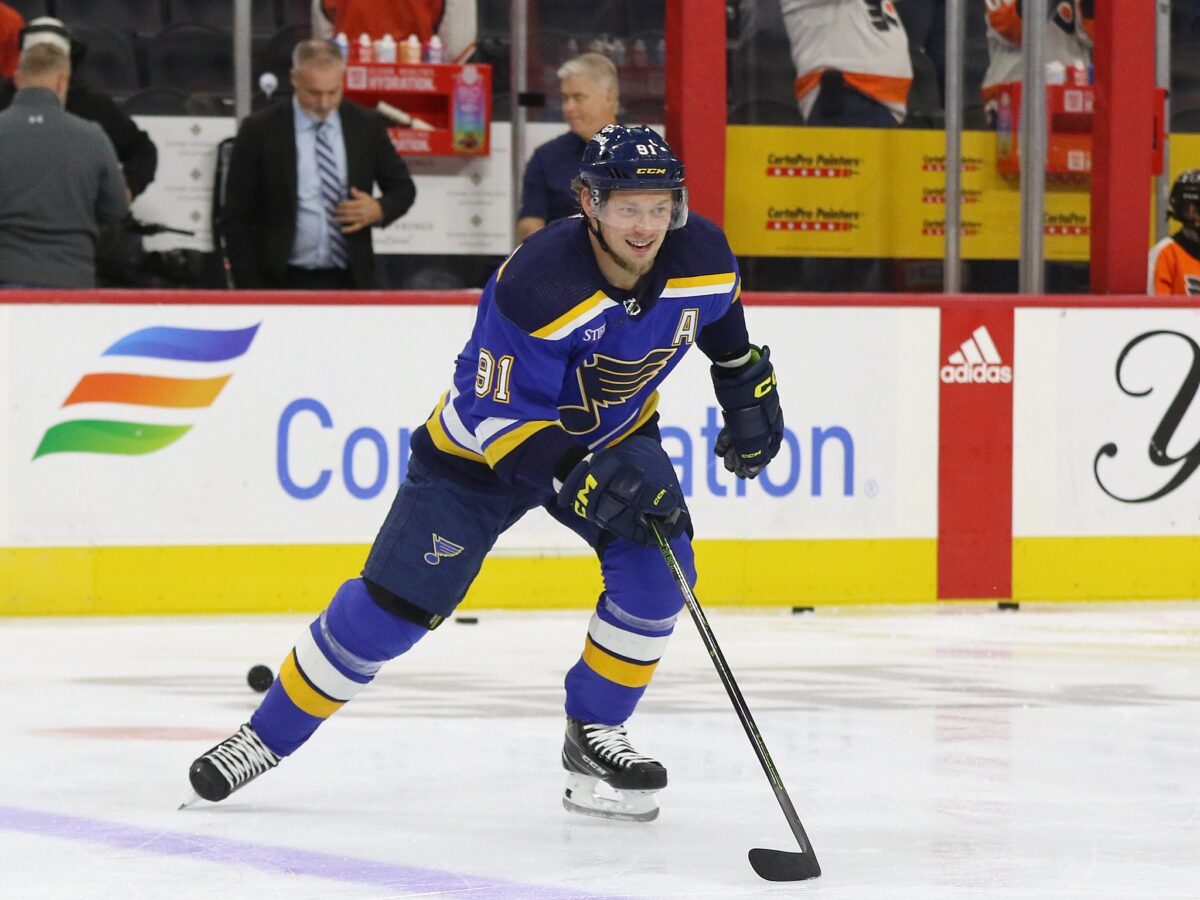 Originally given a four-week re-evaluation time frame when he was placed on injured reserve (IR) on Jan. 2, Tarasenko has been skating in full drills with the team in practice recently and is likely to be activated very soon. This is great news, not only for him but for the Blues and their hope of getting some value in return for the 31-year-old Russian winger.
Related: 3 Potential Trade Destinations for Blues' Vladimir Tarasenko
The biggest hurdle to clear for Armstrong will be finding a trade partner that Tarasenko agrees to waive his no-trade clause (NTC) for. It's been mentioned over the course of the last few offseasons that he would prefer to play on the east coast, and his NTC means he'll have the final say in any deal. The Blues will need to work closely with his camp in the coming weeks to find both a suitable destination and an agreeable return.
Potential suitors: Carolina Hurricanes, New Jersey Devils, Washington Capitals, Edmonton Oilers, New York Rangers
Ivan Barbashev
Middle/bottom six forward, 27 years old, UFA after 2022-23 season
2021-22 may have been a career year for Ivan Barbashev. Prior to last season, he had never scored more than 26 points in his previous five NHL seasons. He then managed to set career-highs in goals (26), assists (34), and points (60) while seeing an increase in ice time and overall usage – spending time on both the power play (nine power play points) and the penalty kill. The Blues were banking on him coming close to replicating or exceeding those numbers in 2022-23, but that hasn't been the case so far.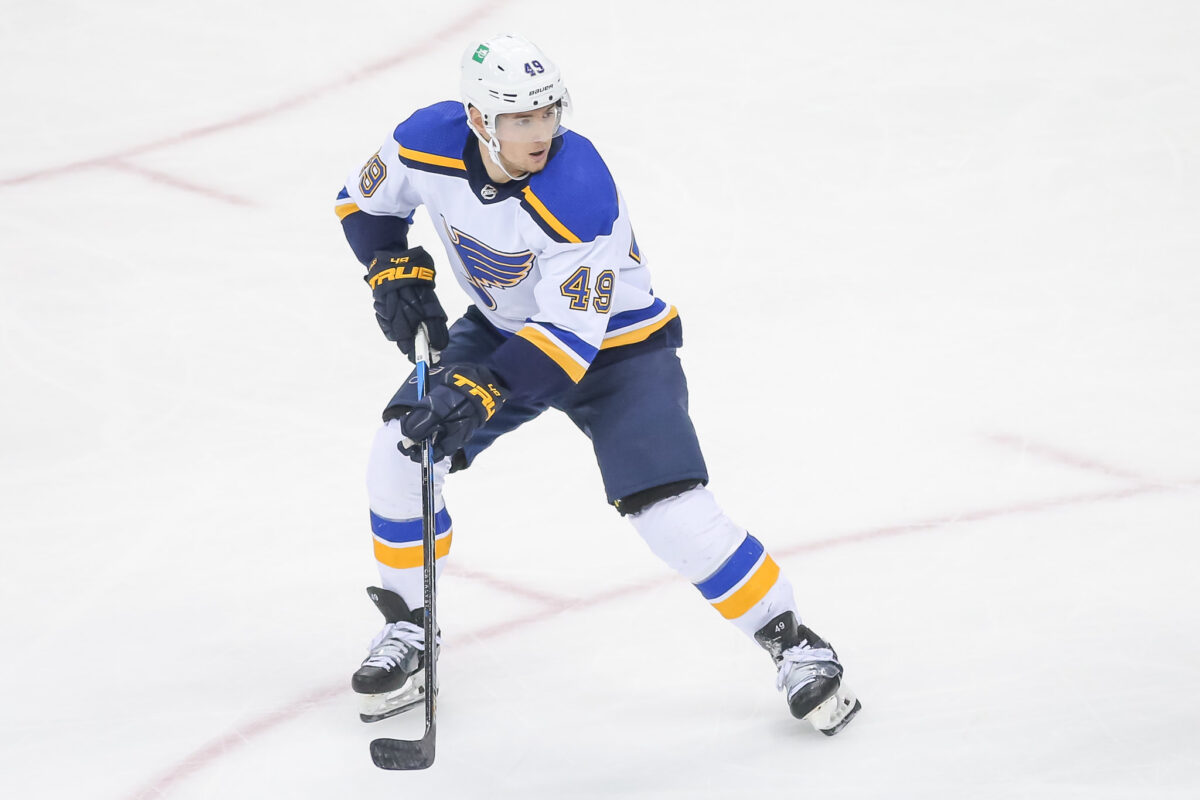 Barbashev's 20 points this season (six goals, 14 assists) have him on pace for just 36 points, a far cry from last year's production. That being said, he's still a useful forward in a middle or bottom-six role. He's spent significant time as both a center and a winger throughout his career and continues to serve a useful role on special teams. As evidenced by his 97 hits, his best asset might be his physicality on the ice. He may not be the scoring threat he was in 2021-22, but he's more than capable of being a quality addition to any team.
Potential suitors: Pittsburgh Penguins, Colorado Avalanche, New York Rangers
Noel Acciari
Bottom six center, 31 years old, UFA after 2022-23 season
Hands down, signing veteran center Noel Acciari to a one-year, $1.25 million contract was Armstrong's best offseason move. He's been one of the more valuable players this season, playing up and down the lineup for head coach Craig Berube, albeit spending most of his time on either the third or fourth line. Even though he's averaging just north of 14 minutes of ice time per game, he leads the team in hits with 142. He's also fifth on the club with 46 blocked shots and his 54.3 FO% is currently the highest mark of his career.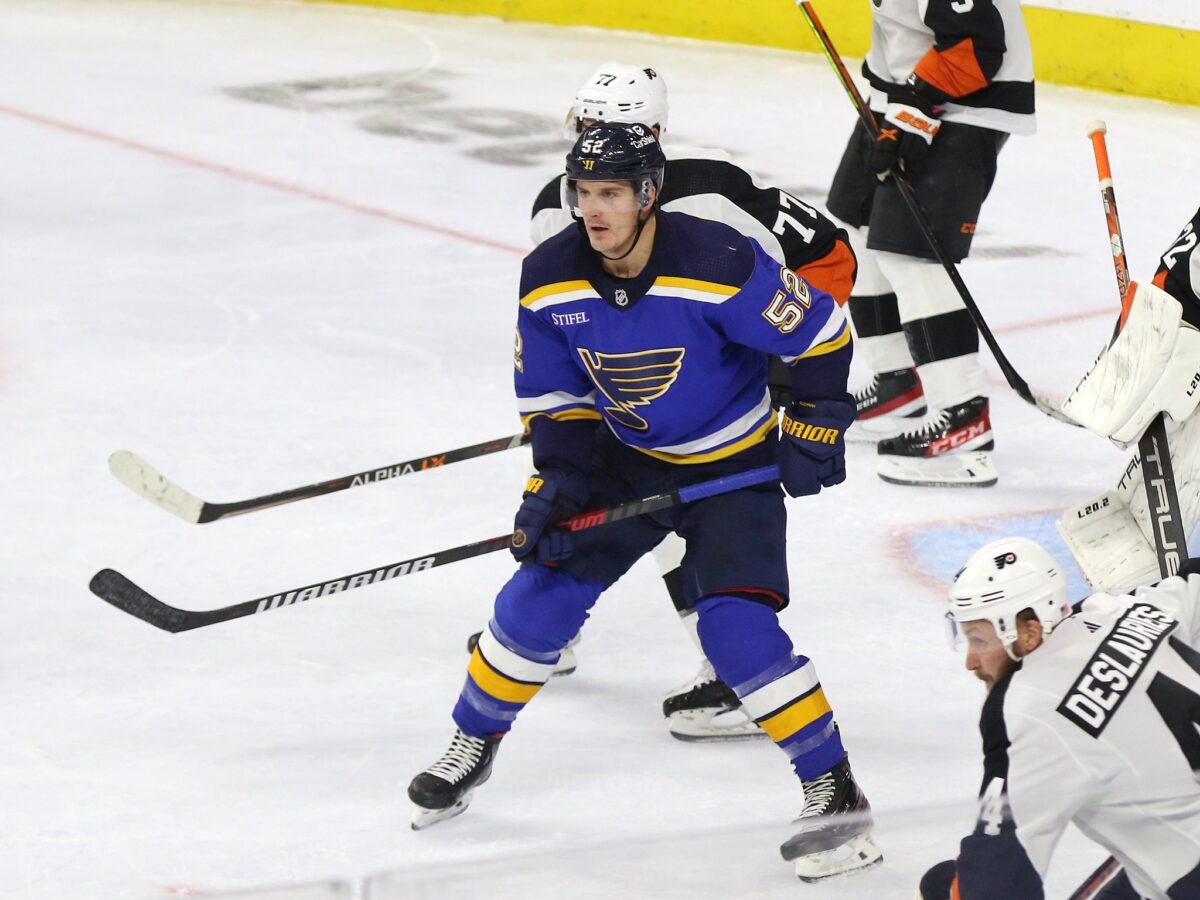 Acciari has been durable this season too, having played in all 46 games while scoring 18 points (eight goals, 10 assists). He's a hard-nosed forward, and whether at center or on the wing, he covers both ends of the ice effectively. He plays a very Blues-style of hockey, meaning Armstrong might be more inclined to keep him onboard through the deadline and extend him in the offseason.
Potential suitors: Toronto Maple Leafs, Washington Capitals, Boston Bruins
Niko Mikkola
Left side defenseman, 26 years old, UFA after 2022-23 season
Outside of Calle Rosen, Niko Mikkola has been one of the Blues' best defenders. He's been paired on all three defensive lines this season, both due to injuries and attempts to generate chemistry. At 6-foot-4 and 185 pounds, he's built like your typical stay-at-home NHL defenseman. He scored a career-high 20 points last season, but so far only has three points (all assists) in 2022-23, more in line for what a player like himself is being asked to do.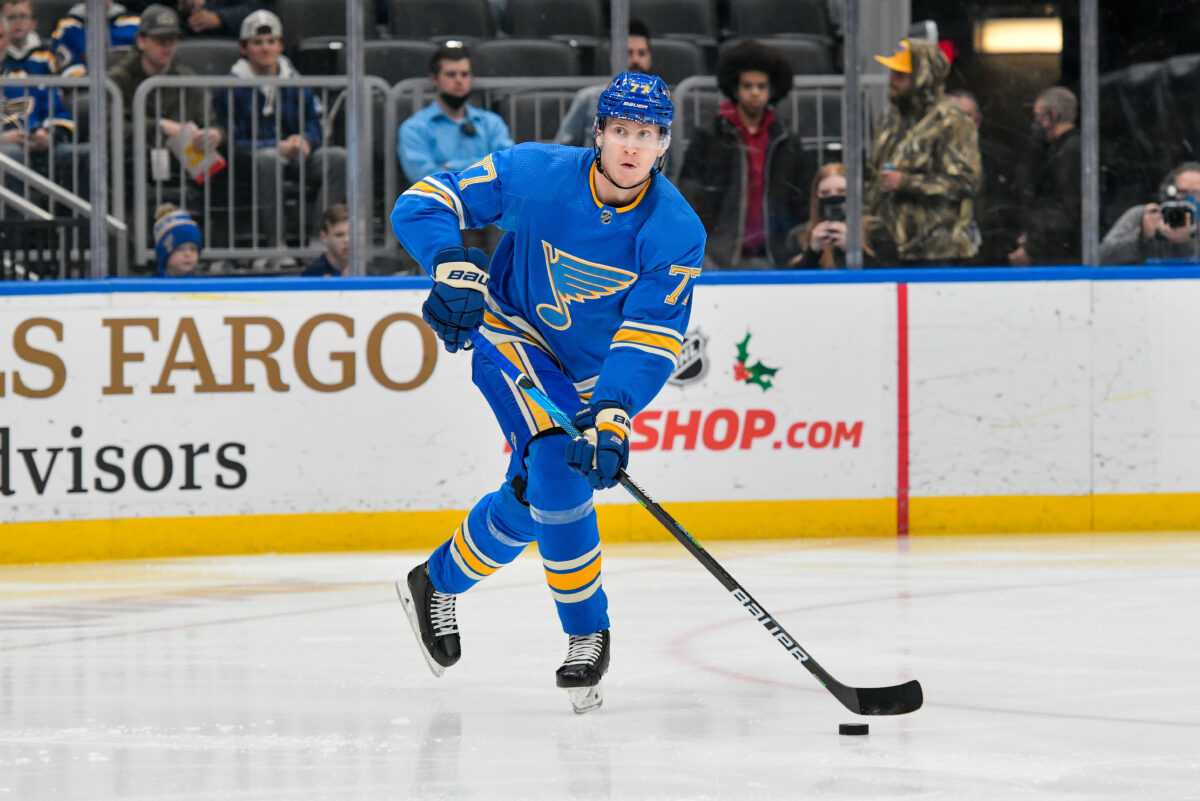 Mikkola is always willing to do the dirty work on the ice. He's third on the team in both hits (85) and blocked shots (63) and is one of the few Blues players with a positive plus/minus at plus-4. What he could bring to another club is defensive depth – something which teams can never have enough of, especially when the playoffs roll around. He likely won't command much in a deal, but with the Blues allocating a lot of cap space on defenders, and given their depth on the left side, they might be wise to take whatever they can get in a deal for Mikkola.
Potential suitors: Los Angeles Kings, Boston Bruins, Toronto Maple Leafs
Thomas Greiss
Backup goalie, 36 years old, UFA after 2022-23 season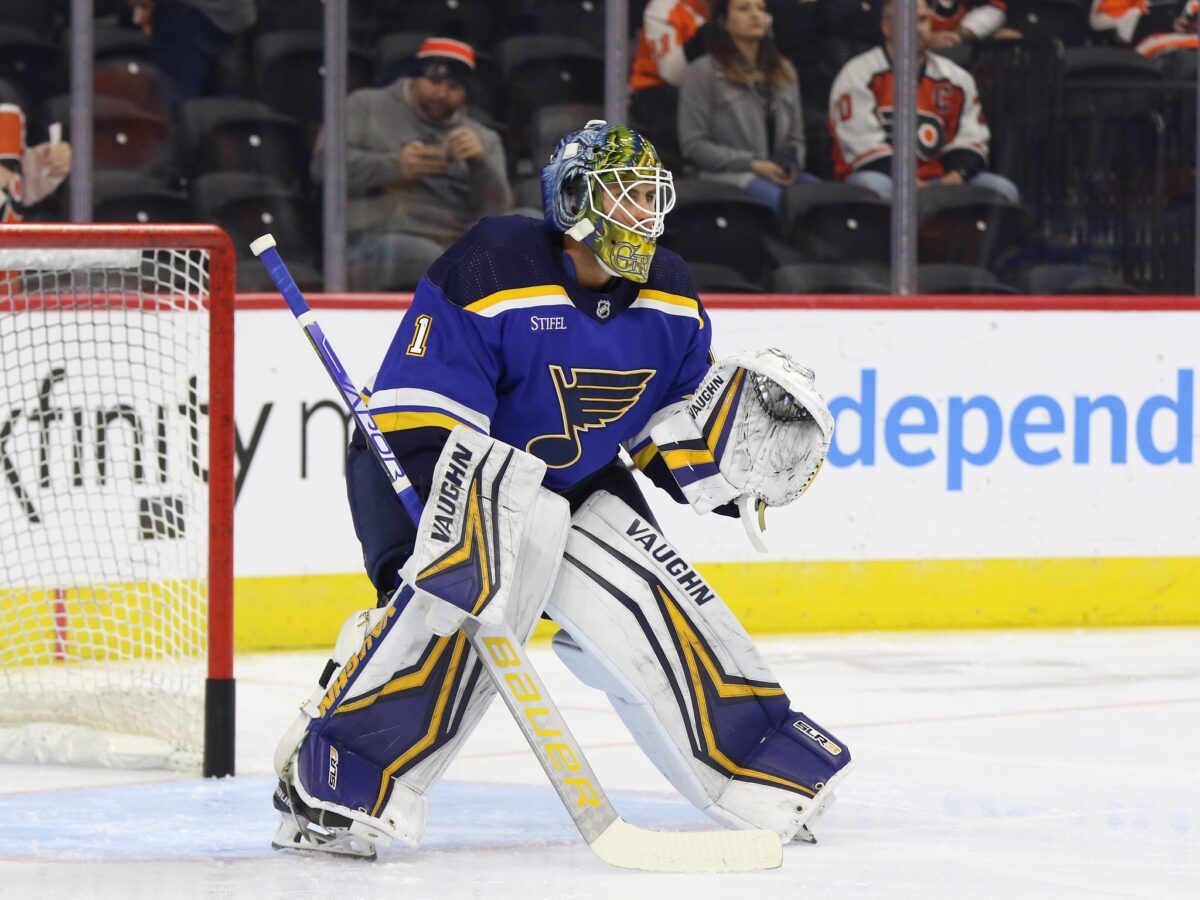 For all intents and purposes, Thomas Greiss has been a capable performer as the Blues' backup goalie. He's 5-6-0 in 11 starts (13 games) with a 3.22 goals-against average (GAA), .912 save percentage (SV%), and one shutout. He was brought in this past summer on a one-year deal and could be an appealing option to a contending team who has some uncertainty in the net. If anyone is willing to trade for the 14-year veteran, the Blues would be foolish to not take the deal.
Potential suitors: Seattle Kraken, Los Angeles Kings, Edmonton Oilers
It's easy to say that basically all of the Blues' pending free agents are their most attractive trade pieces. With a number of veteran players locked up for the foreseeable future, and a majority of them having an NTC of some sort, the team is "stuck" with these contracts – at least for now. If the Blues struggle into mid-February, I would expect at least one of these players to be wearing a different sweater come the deadline on Mar. 3.
Marcus Ashpaugh is a team writer at THW, focusing on the St. Louis Blues organization. He enjoys writing about the team at the NHL level as well as the prospects within the organization.