The St. Louis Blues and Vladimir Tarasenko have been headed toward a breakup for a while. Tarasenko requested a trade before the 2021-22 season but has stuck around. His contract ends after this season, and I don't see the Blues re-signing him.
Related: 3 Potential Trade Destinations for Blues' Ryan O'Reilly
The Blues aren't a Stanley Cup contender this season. They're 22-20-3 and sitting in sixth place in the Central Division. By all accounts, their metrics are not good and haven't been consistent all season. They should sell their rentals at the deadline. That means Tarasenko, Ryan O'Reilly, and Ivan Barbashev should all be moved for assets unless the Blues can re-sign them for less money than they could get in free agency. Let's look at teams that could trade for Tarasenko as the deadline approaches.
Edmonton Oilers
The first destination is the Edmonton Oilers. The Blues made a trade with the Oilers prior to the 2022-23 season. They sent forward Klim Kostin to Edmonton for defenseman Dmitri Samorukov. A trade for Tarasenko would be harder to negotiate for both sides, but it could work. The Oilers are 20th in the NHL in goals against per game. They have a lot of scoring upfront, but adding Tarasenko could take their offense to a different level.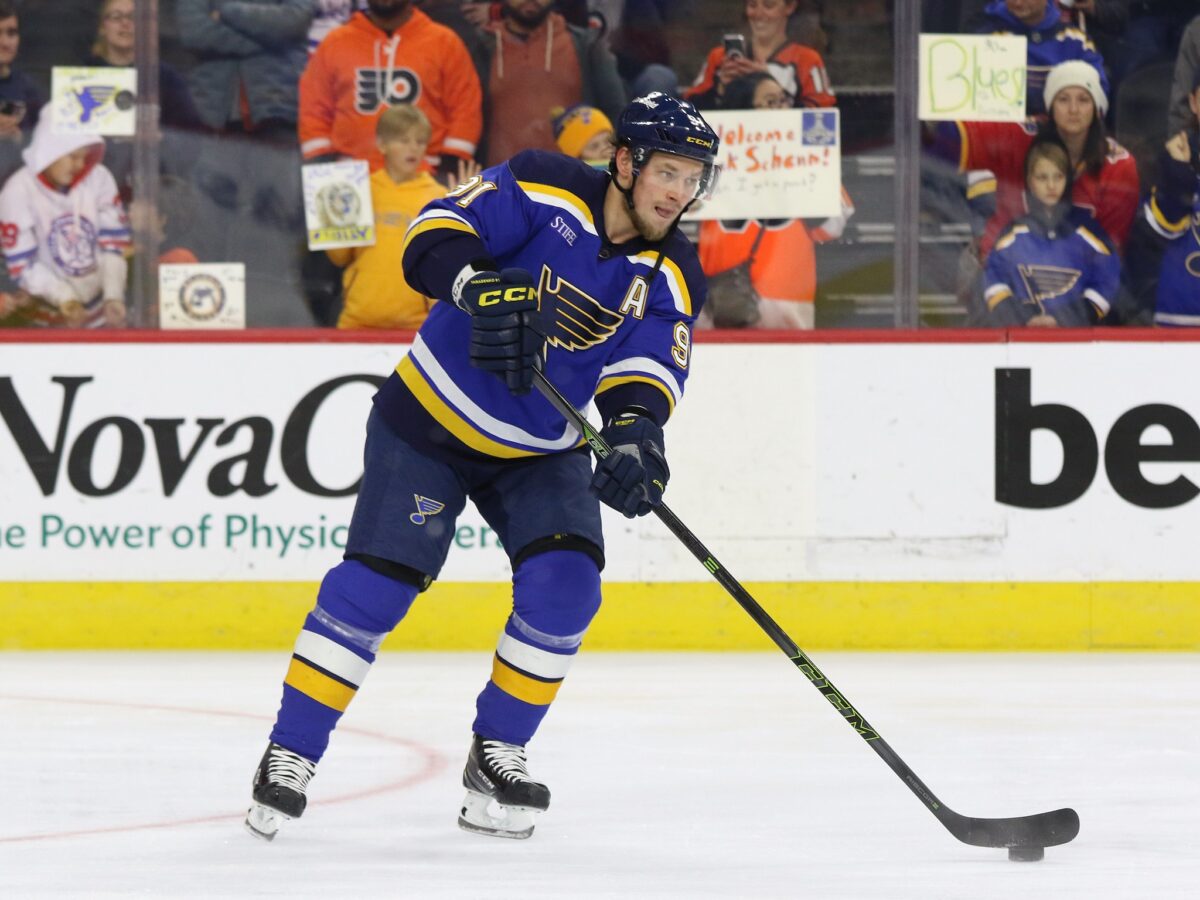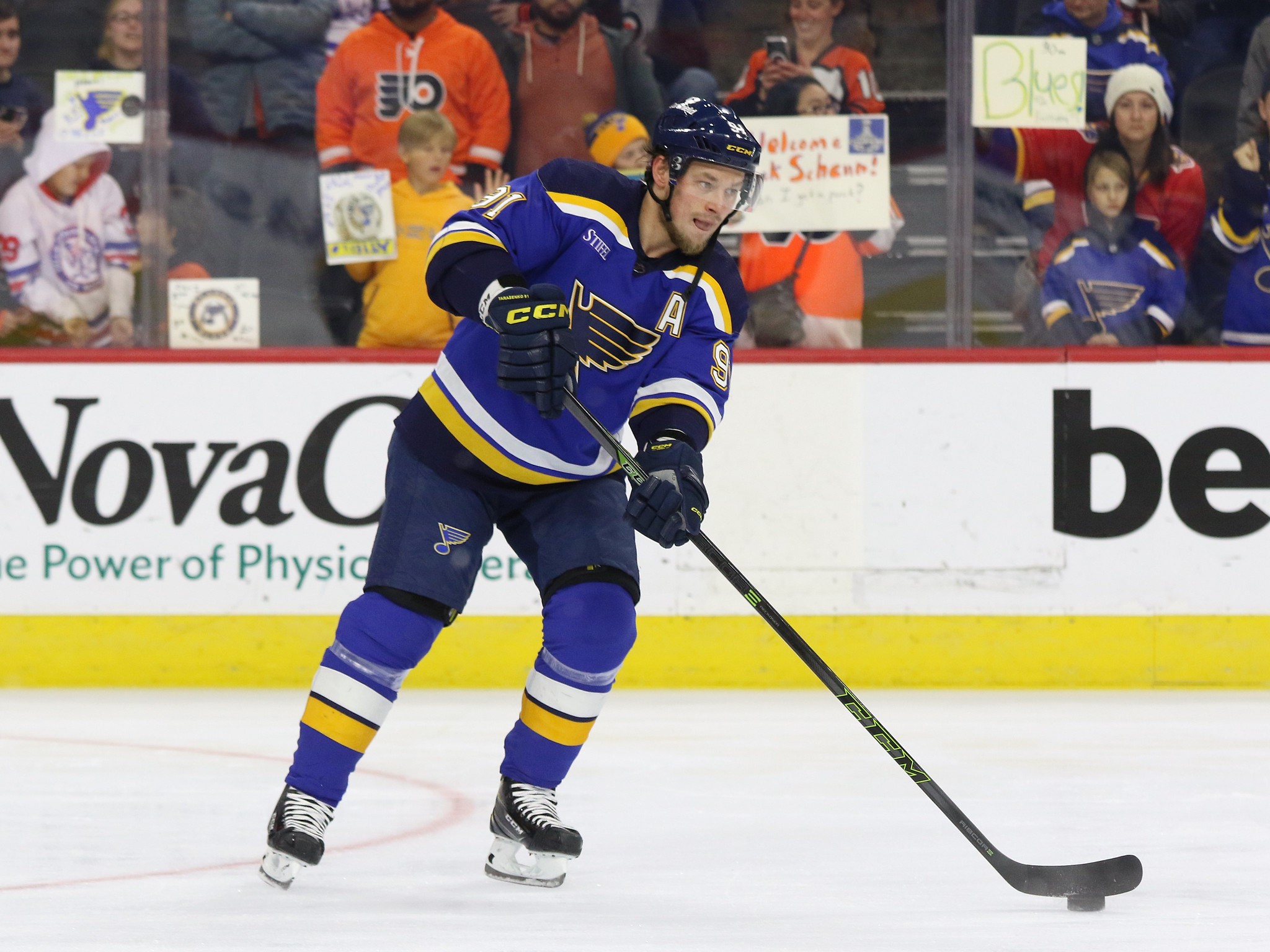 The Oilers have four 20-goal scorers this season. They'd likely have five if Evander Kane wasn't injured for most of the season. I understand that scoring isn't an issue for them, but adding a scorer like Tarasenko would be great for them. Depth scoring has been an issue for them in the past. Outside of their four 20-goal scorers, their next highest goal scorer is Kostin with nine goals in 30 games. They could insert Tarasenko onto a line with Connor McDavid or Leon Draisaitl and work some magic. I can't imagine how many goals Tarasenko could score with McDavid as his center in a full season.
---
---
I think a 2023 first-round pick, a 2024 second-round pick, and a prospect could push this deal along. I'm not sure how much sense it would make for the Oilers if they want to prioritize defense. The intrigue of adding Tarasenko to a team that already has McDavid and Draisaitl has to be high. They need to be aggressive at the deadline regardless, they're currently fourth in the Pacific Division.
New York Islanders
One team rumored to have an interest in Tarasenko for years is the New York Islanders. I'm not sure how aggressive they'll be at the deadline given their record. But if they want to try and sneak into the playoffs, this move could make sense. They're sixth in a loaded Metropolitan Division, but only one point out of a playoff spot. Unlike the Oilers, they struggle to score goals and rank 24th in the NHL in goals per game. They also have a lackluster power play that ranks 27th in the league. They only have six players with double-digit goals scored, and none of them are close to 20.
---
Latest News & Highlights
---
Adding Tarasenko would mean that Mathew Barzal has a legitimate sniper on his wing. Barzal is a terrific passer with 30 assists in 45 games this season. The Islanders aren't a team that thinks offense first, but having a threat like Tarasenko could change the dynamic in some ways. If the Blues retain salary on this deal, then they can get a number of picks and prospects in return. The Islanders have defensive prospects such as Sebastian Aho and Robin Salo that could make sense. The Islanders need a winger to play with Barzal, and Tarasenko could be the perfect fit.
New York Rangers
There are a number of ways that I could have gone with this. Teams like the Carolina Hurricanes, Winnipeg Jets, Toronto Maple Leafs, and others would make sense. But I'm headed back to the east coast with this pick. The Rangers would welcome a star like Tarasenko into the fold. After a slow start to the season, the Rangers got hot and now have a 25-13-7 record. They're in third place in the Metropolitan Division and just five points out of first place.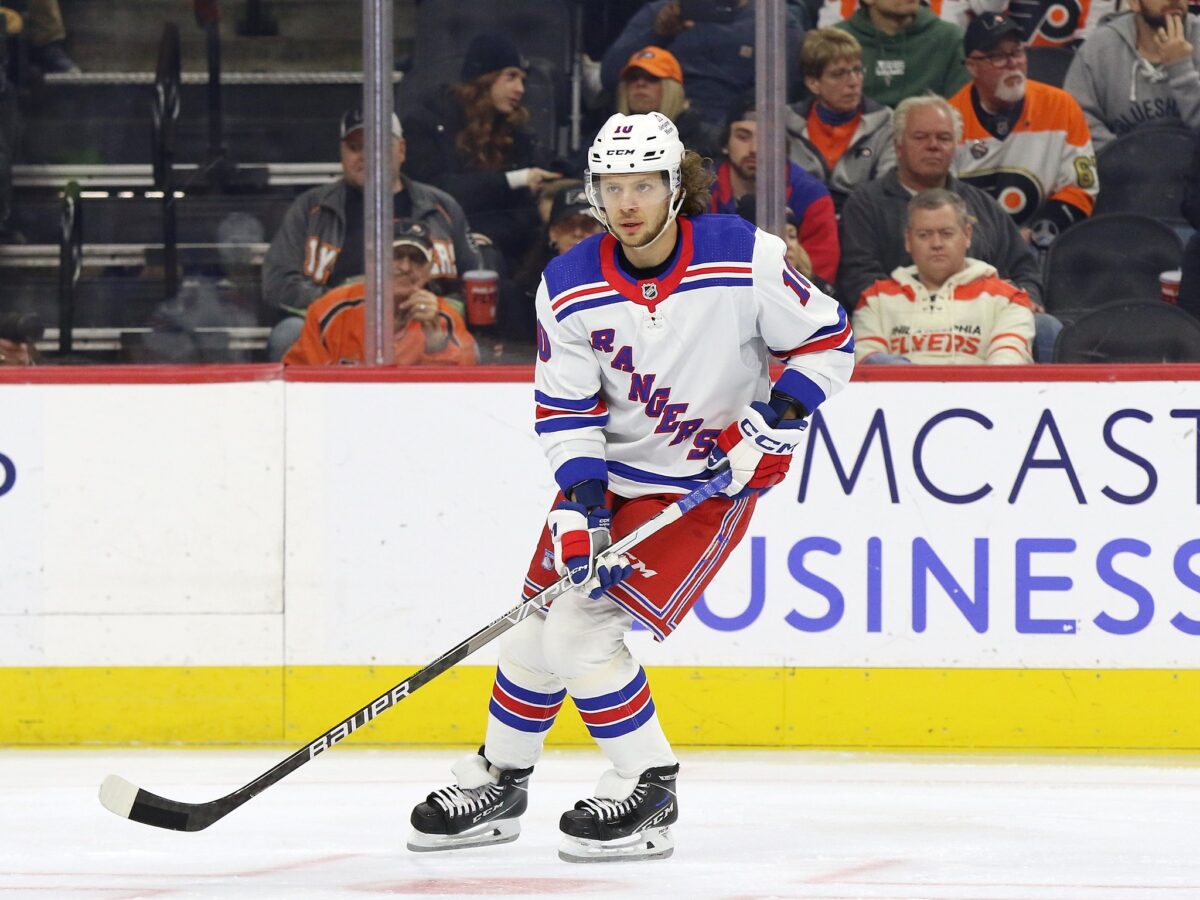 The Rangers are the NHL's 16th-ranked team in goals per game. They were 16th last season as well. They have a ton of talent in every area, they might be the most talented team in the league. However, not all of the pieces are fitting together for them. The number one pick in the 2020 Draft, Alexis Lafreniere, is struggling to find his footing in the NHL. While I don't think it's likely, the Blues could try to get Lafereniere from the Rangers in a Tarasenko deal. The ideal scenario for the Rangers is to trade for Patrick Kane of the Chicago Blackhawks, but Tarasenko is a great second option for them.
A second line with Artemi Panarin, Vincent Trocheck, and Tarasenko has to be an exciting idea for the Rangers. Either way, the Blues should want the Rangers' 2023 first-round pick and a player like Vitali Kravtsov or Lafreniere in return. The Blues got the best of the Rangers in the Pavel Buchnevich trade, but that could change with a deal like this. The Blues would be taking risks with players that haven't panned out in the NHL yet. I think the Blues and Rangers would be terrific trade partners in a Tarasenko deal.
The biggest takeaway from the Blues 2022-23 season has to be that they aren't contenders. They should be trading all three rentals at the deadline and retooling for the future. That means building around players like Robert Thomas and Jordan Kyrou. If they can get worthwhile pieces in deals for Tarasenko and O'Reilly, that would make things easier. I hope Blues general manager Doug Armstrong realizes this and makes the right moves for the future of the franchise.
---
---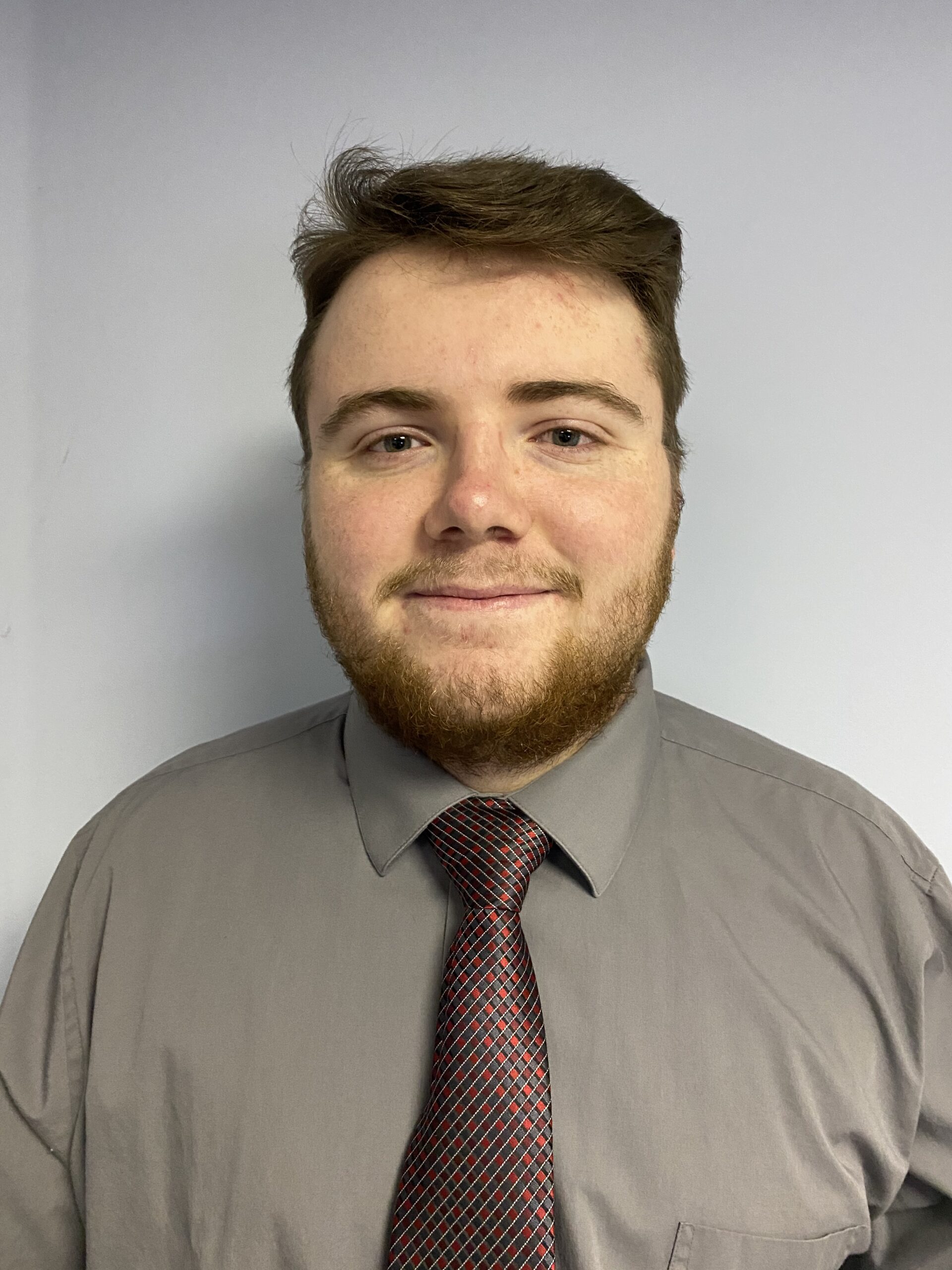 Ethan Carter has been writing at The Hockey Writers for over three years now. He also co-hosts The Blue Note Podcast for the Bleav Network, which covers the Blues and the NHL multiple times per week.