As the New York Islanders continue to struggle, many have wondered what has happened to winger Anthony Beauvillier. Beauvillier is a speedy, hard-working forward who usually brings energy to every shift, but that hasn't been the case for the past two seasons.
The Quebec native was expected to take a leap in production after signing a three-year extension with the team last September with an annual average value (AAV) of $4.15 million. Through 43 games this season, Beauvillier has nine goals and nine assists while playing in the top six. The Islanders need a lot more offense from him to live up to his contract.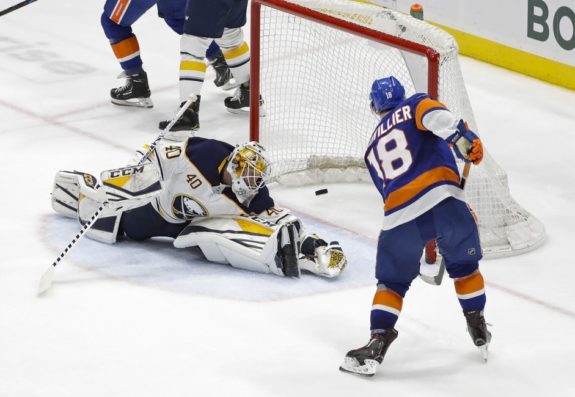 Last season, Beauvillier struggled for most of the campaign, putting up 12 goals and 22 assists through 75 games. Although he has never topped 39 points in a single 82-game season in his career, general manager Lou Lamoriello put his faith in him when he signed the 25-year-old winger to a three-year extension. Over the past two seasons, Beauvillier has seen increased power-play time and more minutes in the top six, so it was logical to expect the offense to follow.
Beauvillier's Offensive Struggles
With the rise of Brock Nelson, Beauvillier's production was expected to increase given Nelson's output, but it has been quite the opposite. Nelson tallied 37 goals last season which was a career-high and played alongside Beauvillier for the past 3 seasons.
Related: 4 Takeaways From Islanders' 4-1 Loss vs Bruins
---
Latest News & Highlights
---
If the Islanders want to sustain success in the second half, Beauvillier needs to be a focal point of the offense. He was an important part of the team's success in back-to-back Conference Final appearances under former head coach Barry Trotz. Under new head coach Lane Lambert, he has struggled to find his game and even found himself a healthy scratch a few times this season.
Does Beauvillier Need a Change of Scenery?
Sometimes the best thing for a struggling player is a change of scenery. Beauvillier has been a fan favorite since he was drafted by the Isles in 2015, partly because of his close-knit relationship with Mathew Barzal, and also because of his energetic personality and ability to score clutch goals come playoff time – one goal, in particular, comes to mind. 
Although it would sting to lose a player like Beauvillier, a new team and system might be best for both him and the Islanders, but Lamoriello will have to decide if it's time to take a deeper look at one of the core members of his team.
Potential Suitors
The Montreal Canadiens have been interested in Beauvillier for some time now (Rosner, 2022). With a young forward group in Montreal already, Beauvillier would be the ideal fit for their roster. – The Vancouver Canucks might also be a good fit.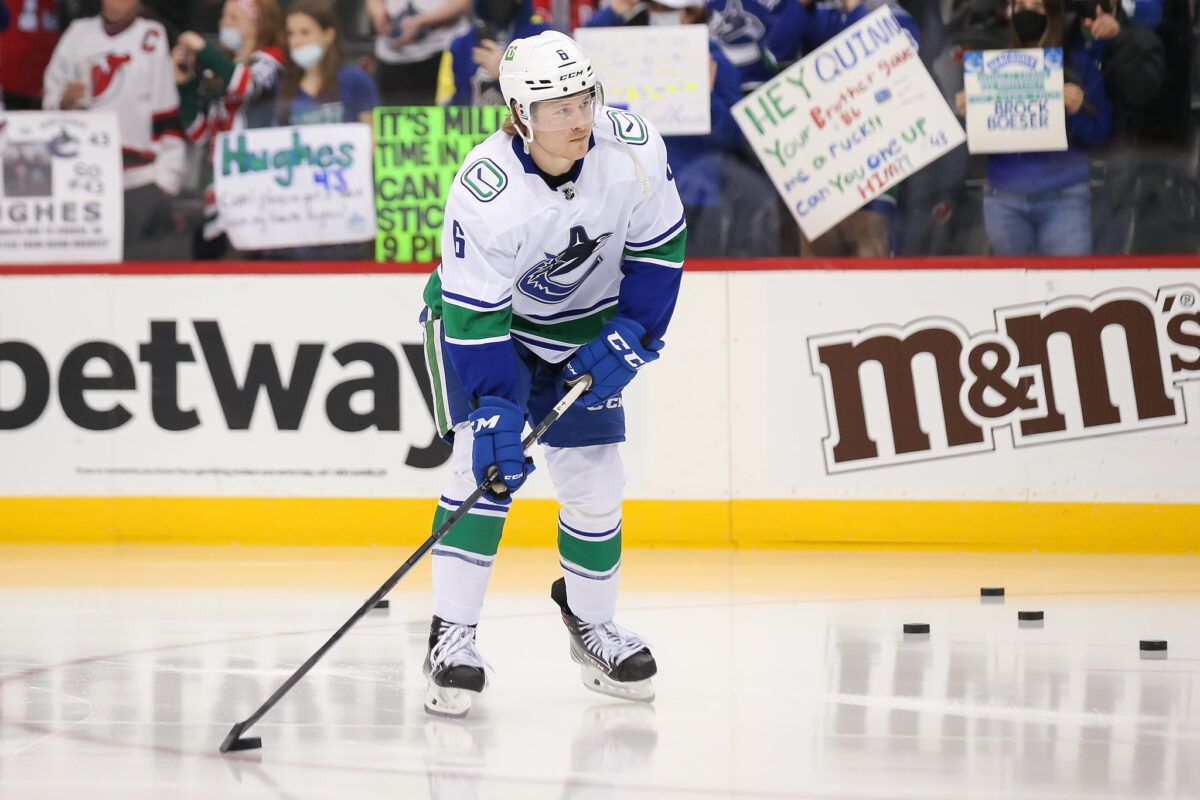 The Canucks might be interested in swapping for their own 25-year-old winger, Brock Boeser, who was recently given permission to talk to other teams, according to Patrick Johnston of The Province. (from 'Canucks: Brock Boeser's agent given permission to seek trade,' The Province, 12/4/22.). If Boeser is looking for a new environment, the four-time 20-goal scorer would make a ton of sense for the orange and blue.
Boeser has a higher AAV than Beauvillier, but he has also produced consistently throughout his career. Of course, Lamoriello would have to sweeten the pot, most likely with a draft pick, to make it work, but this move would make sense for both teams.
The Islanders are one point out of the eighth and final playoff spot, so it's time for Beauvillier to put together a stretch of consistent offense or Lamoriello will have no choice but to shake the tree and look to move one of his key pieces.
Loyal season ticket holder for the Islanders for 20+ years with my father. We eat/sleep/breathe Isles hockey and NHL action. Currently a service manager for a Plumbing, Heating, & A/C company in Staten Island NY. Born and raised in Staten Island moved to NJ with my wife 2 years ago.