Life beyond the St. Louis Blues' team captain, Ryan O'Reilly, may become a reality sooner than later. With the recent deployment of forward Brayden Schenn as the second-line center, fans could be getting an early peek at what's to become of the lineup for the 2023-24 season. While the club may wish to hold on to a skilled player and leader like O'Reilly, their hands and wallet could be tied with that decision.
---
---
Schenn Proving Effective at Center
The Blues have invested heavily into Schenn for the foreseeable future, electing to extend the forward to an eight-year, $52 million contract in Oct. 2019. His $6.5 million annual salary cap hit made him one of the highest-paid players on the team, just behind his fellow forwards Vladimir Tarasenko and O'Reilly. The extension was the right decision at the time and arguably still is today. As the ink dried on his new contract, Schenn had already amassed 45 goals and 124 points over 155 career games for the Blues, and an additional 12 points in 26 postseason games. He was an integral component of the club's Stanley Cup campaign and one of the key pillars of the franchise moving forward.
Fast-forward to the 2022-23 season, and Schenn has totaled 120 goals and 309 points over 386 career games with the Blues, 33 points coming from this season, all while averaging 18:41 of time on ice per game. Despite shifting from his role on the left side this season, he has taken the re-assignment to the center position well, becoming one of the team's highest point producers in 2023. Through the first six games of the 2023 calendar year, he is tied with six points in six games and has recorded a 50% faceoff win percentage.
O'Reilly Future Still Murky
The hard truth is that the Blues and O'Reilly could be forced into a mutual departure. Before the start of the season, he made it known his desire to remain with the team beyond this season (from, 'O'Reilly wants to stay with Blues but 'no real urgency' for new contract,' NHL.com, Sept. 23, 2022).
"I definitely think this is where I want to be and move forward and such like that," O'Reilly said. "I think that stuff will play out on its own…I'm not worried about things not playing out the right way. We'll see. We'll see how things go."
Looking to next season, they have only 13 players under contract and approximately $12 million available to re-sign their free agents. As such, the Blues front office and general manager Doug Armstrong will need to get creative in signing and extending players to remain cap-compliant next season.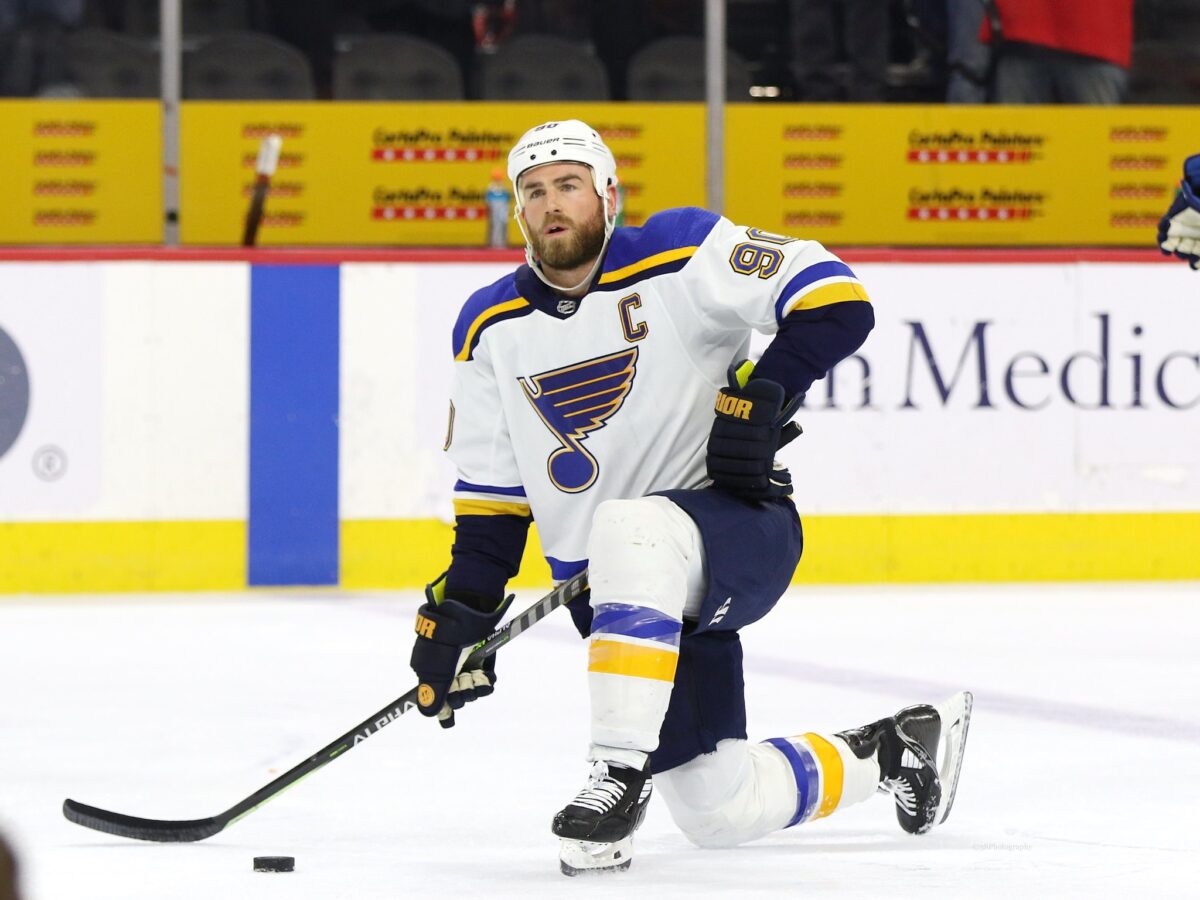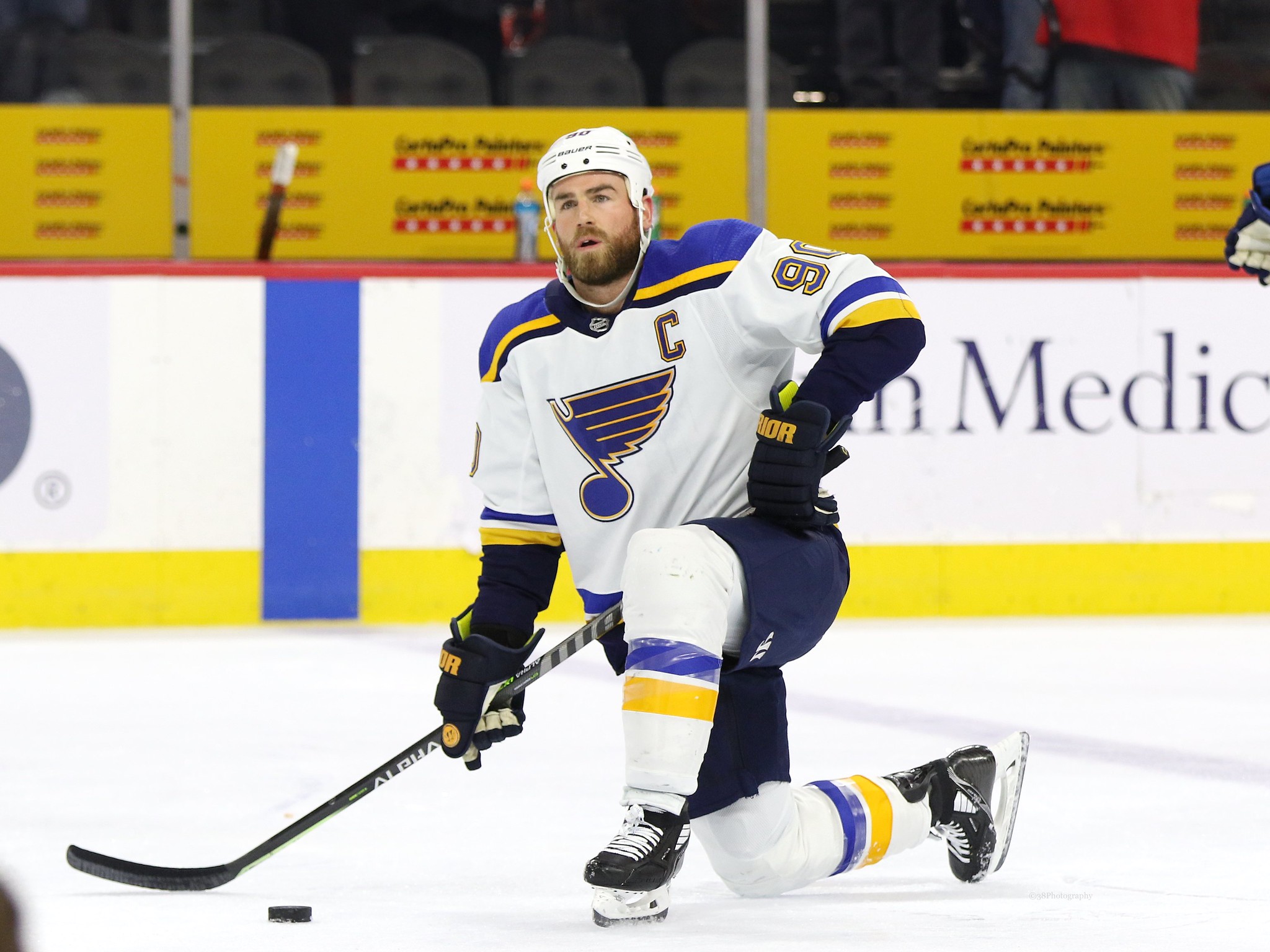 Here's where the tricky part comes into play. Over the last few seasons, the Blues have boasted one of the deepest rosters in the NHL. It was the key to their Stanley Cup victory and remains one of the biggest reasons they are competitive today, despite the multitude of injuries that have plagued the team this season. Re-signing a player similar to O'Reilly would benefit the team and should be a 'no-brainer' decision. However, the recent dip in his offensive production over the last two to three seasons and roughly $12 million in salary cap space to fill 10 roster spots will prove troublesome, especially when O'Reilly will likely command at least $5.5 million on his next contract.
Related: Blues Should Be Cautious to Keep or Extend O'Reilly & Tarasenko
---
Latest News & Highlights
---
When it comes to the captain in particular, a team is paying not only for his offensive, tangible contributions, but the intangible ones as well. O'Reilly's ability to win faceoffs, nurture young players, and excel both offensively and defensively, just to name a few, are invaluable to NHL teams. For a cap-strapped team, when it comes to making the decision to re-sign him or not will likely be one that will reflect more on his offensive production, rather than his off-the-ice contributions.
Blues Decision Could Be Forced
The long-term status of Schenn as a center is where things become murky. His run on the second line has offered a small sample size, proving beneficial. As he ages, it will become more challenging to keep a player who may not be the fastest on the team and could have trouble aging well in a fast-paced NHL. The Blues franchise does not boast many top-end forward prospects outside of Zachary Bolduc and Jake Neighbours making it difficult to walk away from their current depth at the center position. This could ultimately weigh heavily on their decision to retain O'Reilly, or need to be addressed should he be traded before the trade deadline.
With the expectation being that Robert Thomas maintains his status as the club's top-line center and Schenn takes O'Reilly's spot on the second line, players like Nikita Alexandrov and Logan Brown could have an opportunity heading into next season's training camp to earn a more prominent role in the bottom-six. As much as Armstrong will likely want to keep his team's captain, the outlook looks bleak at this point without substantial money moved out to retain his services.
Mike is a writer for The Hockey Writers and covers the St. Louis Blues since November of 2021. He has a keen love for statistical analysis, prospects, signings, and trades. Follow Mike on Twitter for further Blues or Central division hockey discussions, interview requests, or to provide content info.