The NHL recently announced the first round of All-Star selections, with each team sending a representative to the upcoming festivities in Miami on Feb. 3 and 4, 2023. In years past, the selection process kicked off with fans voting for team captains from each division, granting stars like Connor McDavid and Auston Matthews an automatic ticket to the game. However, this year the league switched up the process and announced a player from each team as the first selection.
Last summer, the Calgary Flames let their lone 2022 All-Star Game representative, Johnny Gaudreau, walk away in free agency, leaving a spot open for someone new to take the baton. Interestingly, they didn't let the departure faze them because they went out and acquired Florida's lone All-Star representative, Jonathan Huberdeau, in a trade. Based on expectations, Huberdeau would become the defacto All-Star as the new superstar on the block.
Related: Calgary Flames Sign Nazem Kadri to 7-Year Deal
---
Latest News & Highlights
---
Surprisingly, Huberdeau turned out not to be the only member of the 2022 All-Star lineup to join the team when Nazem Kadri came to town fresh off a Stanley Cup championship. As a member of the Colorado Avalanche, he attended his first All-Star Game in 2022 on top of winning his first title. Currently, the Flames have a plethora of potential All-Stars in 2023; however, someone had to hear their name called first.
Kadri Selected for Second Consecutive All-Star Game
On Thursday night, the NHL announced Kadri as the Flames' representative for the game in Florida, leaving many to take to social media to discuss his selection among many other players. Coincidentally, the biggest question surrounding this year's selection was whether or not Kadri deserves to be the Flames' representative in the mid-season classic. 
At the start of the season, Kadri was the engine that drove the Flames' offense, registering nine points in his first six games and helping the team pick up where it left off last season with a 5-1 record. However, shortly after that, the points disappeared, and the team spiraled out of control in November. His struggles became a focal point for the team as they limped through the first half of the month on a seven-game losing streak, with Kadri contributing just three points during the stretch. 
Related: Flames Have 2023 All-Star Candidates in Kadri, Zadorov & Toffoli
Eventually, the Flames won a few games before embarking on another losing streak, dropping five games in December. Meanwhile, Kadri produced just three points during these games, leaving many fans to wonder where his offensive production went. As the team steamrolled through the weaker California teams before the Christmas break, he tallied four points before going pointless again in four straight contests, capping off the calendar year with three points in the final two. 
Is Kadri's Selection Based on Name Recognition or Production?
When anyone looks at the Flames' roster, the first superstar name that pops out is Huberdeau, who signed the franchise's most expensive contract this past summer. Although he has had a subpar year thus far compared to the 115 points last season, he's finally finding his home in Darryl Sutter's system. Moreover, it is fair for fans to be upset with Huberdeau's production out of the gate because he is currently the face of the franchise. 
It makes sense that the NHL did not select Huberdeau to return to his former home in Miami for the All-Star Game; however, he's had the same struggles as Kadri. Together, the two rank amongst the team's top ten in scoring; nevertheless, they are separated by just four points, not leaving a clear divide of whose had the better season.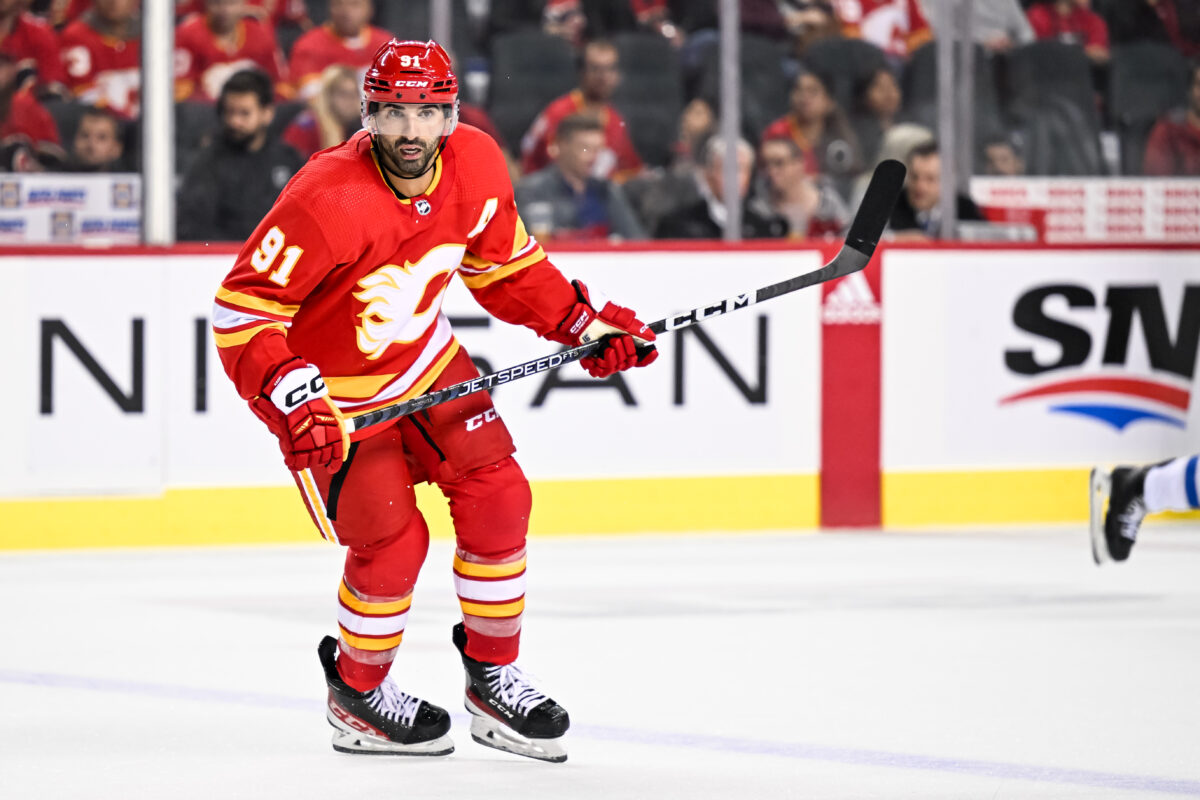 Furthermore, both players have already been All-Stars and joined the Flames to bring the Stanley Cup back to the city. Their paths are so intertwined that it would be hard to tell them apart, let alone pick one to go to an All-Star Game, which most likely triggers bonuses in their contracts. Consequently, if you choose one player, you must select the other based on how things are going today. The NHL decided to go with Kadri over anyone else when there were players just as deserving. Is it because he recently won a Stanley Cup or because he was a big free agent signing? We will never know why; however, it leaves one particular player on the outside looking in. 
Tyler Toffoli Should Have Been the Flames' Selection
The Flames' roster is not a list of "superstar" players; however, they consist of good ones who complement each other and find success together. Last season, players like Jacob Markstrom (Vezina finalist) and Elias Lindholm (42 goals) deserved a chance at being named to an All-Star team; yet, when their teammate scored over 100 points (Gaudreau), it made sense that he would go instead.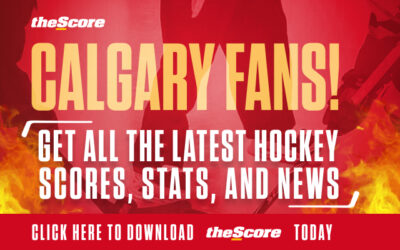 Tyler Toffoli should have been the Flames' selection for the All-Star Game this year. Without his offensive numbers and ability to score timely goals, his team would not even be in a playoff spot today. Currently, the two-time Stanley Cup winner has 15 goals (1st), and 31 points (2nd) behind Lindholm for the team lead in scoring. His acquisition last season at the trade deadline continues to pay dividends beyond anyone's initial projections as he continues to play his first entire season in Calgary.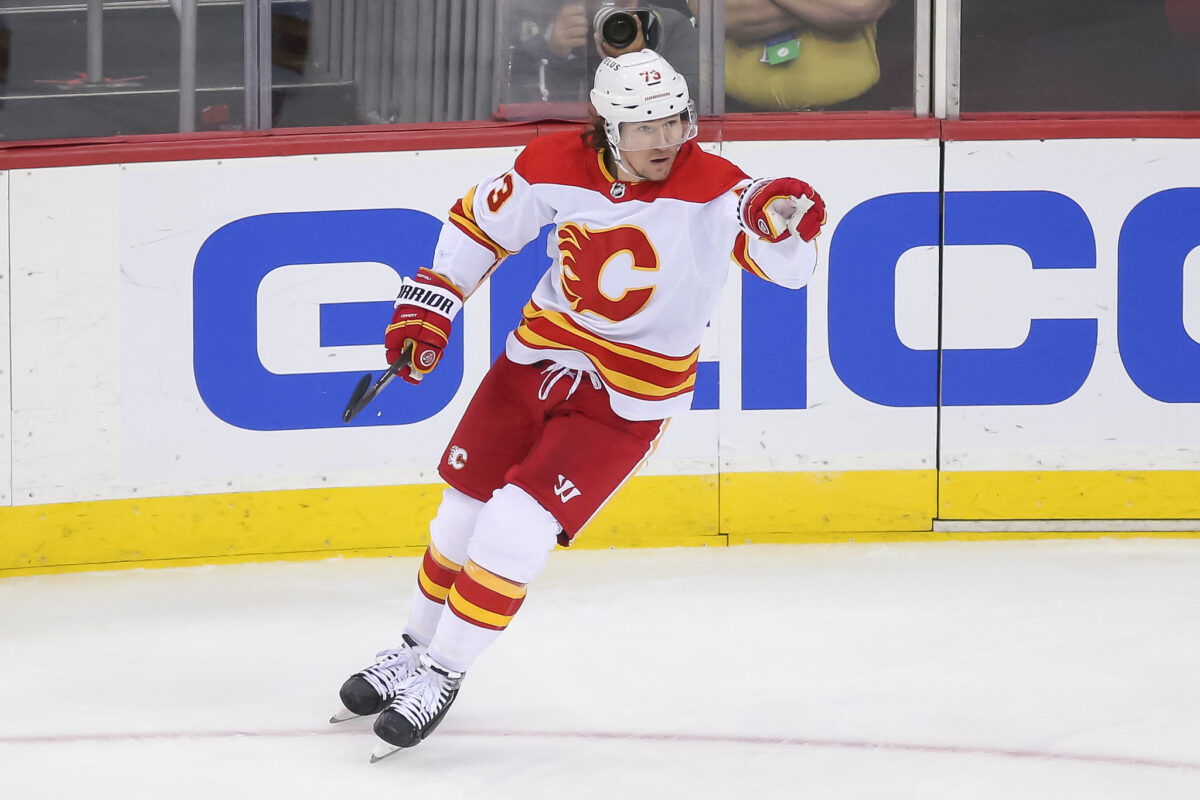 Like most of his current teammates, Toffoli has never been to an All-Star Game. These mid-season selections are for players who are the best of the best or, in some cases, the top player available to fill in for an emergency call-up. However, the fans usually vote for their favorite players to attend these events, which means these games become a popularity contest, leading to players like Huberdeau and Kadri being automatic entries into the lineup. This year, the league had a chance to award players on merit and recognize those who significantly impacted their team as they did with the Los Angeles Kings selection. Usually, Anze Kopitar represents the Kings at these events, getting voted in by the fans. However, Kevin Fiala will represent them because he's the team's leading scorer this season, which is the exact opposite of what happened in Calgary.
Related: History of NHL All-Star Game Format Changes
In a league filled with inconsistencies, like offside calls and goalie interference, it is no surprise they made some questionable selections for the All-Star Game. Outside of McDavid, the league's leading scorer, there's an opportunity to debate each team's pick on whether certain players deserve the honor based on production, popularity, or legacy. Flames fans should celebrate Kadri's second consecutive trip to the All-Star Game; however, there is also room in the discussion to say that this year it may not be warranted.
---
---
Ryan Gagne is back for his second tour of duty with The Hockey Writers. In 2021 he wrote about the New York Islanders and now will embrace the challenge of covering the Calgary Flames. The best part of this new assignment is Ryan currently lives in Edmonton and will get to see both sides of the Battle of Alberta up close and personal. None of this will make much sense since he was born and raised in New England and the Boston Bruins are his still team.