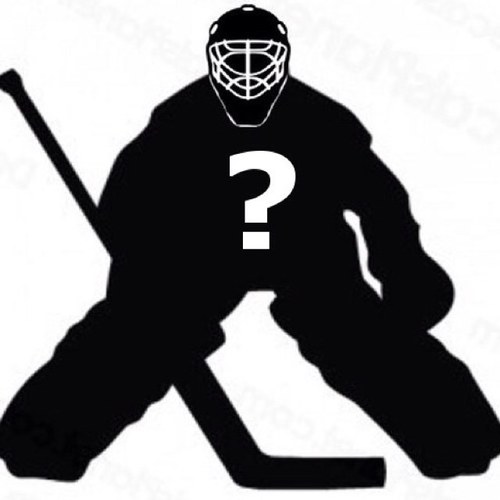 Again our series moves on after a few delays from the Washington Capitals to the Florida Panthers. Our next entry, after this one, will be from a Buffalo Sabres point of view. This week, Paige Lewis was kind enough to take her turn on the hot seat so to speak. We asked her thirteen questions in all and she belted out an answer to each and every one of them. This is what she had to say.
Florida Panthers Writer Paige Lewis Answers All
Q&A Time:
1. The Florida Panthers reacquired Roberto Luongo and he played rather well in March and April. How much do you think he has left in the tank?
Honestly, this guy is in fabulous shape. In the short amount of time that we had him here last year, he impressed a lot of people. This may be a comfortable place for him, but like he said at his introductory press conference, "I'm not here to ride off into the sun set". I truly believe Luongo has a solid 4-5 years left in the tank. The good thing about this trade was that Luongo wanted to be here, just as badly as the fans wanted him here. This was the best thing for this organization. It gave the fans hope again, and gives Luongo a place he has called home for quite some time now. It also gives us the best chance to get into the playoffs, sooner, rather than later.
2. Several magazines had Jacob Markstrom pegged to be the starter from the middle of the season and for several years beyond. Yet he was traded for Roberto Luongo. What went wrong in Markstrom's development?
There is no doubt in my mind that Jacob Makrstom will one day be a legit NHL goaltender, but the franchise has played the waiting game for six years with him. He has never been better than 90.1 goaltender. Many blame the team for his development by saying we never gave him a fair shot in the NHL. But what other choice did the team have? The choices we had was to either make him a FULL-TIME starting goaltender in the AHL and let him play 60 + games a year, or let him being a back up in the NHL, and sit on the bench as backup, and play 20 games. When the new ownership came in, the idea was to win NOW. This trade was the best thing to fulfill their mission, and get fans excited again.
3. The Florida Panthers seem to be hit or miss on the power play the last five seasons. This year they were dead last at 10%. They were also last in the Penalty Kill at 76%. Will this year be more of the same or will there be some hope?
This all depends on a couple things: Who they sign in free agency and who they sign as the new head coach. If we come into the season next year with the same exact line up, odds are not much will change on either the power play or penalty kill. Ideally, we add a few veteran defenseman while we wait for our young guys to develop, maybe trade for a top line scoring winger and a defensive forward. Luckily, we got Luongo to help us out a bit on the back end too.
4. According to Capgeek, Florida will have around $28 million to spend in free agency. What can you see Dale Tallon doing during this summer's frenzy?
 As I mentioned earlier, I think this team needs two veteran defensemen, a top line winger, and two-way forward. With defensemen, we have a few options to choose from. Ideally, if Pittsburgh doesn't re-sign Matt Niskanen, he could be the two-way defenseman we need alongside Brian Campbell. I also wouldn't mind seeing Brooks Orpik, Willie Mitchell, or Mark Fayne here to fill that defensive defenseman type role we need. As far as forwards go, I think getting a top-line winger would have to come via trade. There are not many good options in free agency (unless you want to overpay a ridiculous amount).
5. Jimmy Hayes and Brandon Pirri enjoyed some success in Florida but are now Restricted Free Agents. Will they get the normal standard 10% bump or have they earned a bigger payday?
I think they have earned slightly bigger payday, nothing crazy though. These two are definitely capable at playing at the NHL level. Jimmy Hayes will be a solid 3rd/4th liner, and Brandon Pirri could be a lot of things. There really is no telling with him. He's got a stellar offensive game, but he needs to improve his play in the defensive zone, especially if he's playing for Dale Tallon.
6. Florida fired two head coaches this season and Dale Tallon wants a "coach with experience". Who would be candidates that might fit his criteria?
Honestly, there aren't many coaches out there that I see fit with the team we currently have. Tallon specifically said that he did not want a coach who runs the trap. Ideally, if Bylsma ends up on the market, I believe he is the ideal candidate for this group we have here. If not Bylsma, then I really would like to explore options, who haven't been recycled. Although Tallon wants experience, I don't think Ron Wilson, Marc Crawford, or Guy Boucher are great options for these young guys. Personally, I'd like to see Jeff Blashill, if we went the AHL route.
7. Who is the player with the most upside on the Florida Panthers and why?
I don't even have to think twice about this. Aleksander Barkov. In the 20 years that I have watched this team, I haven't been this excited, or this impressed by an 18 year old. He's a one in a million type of player to me. Since he was 17 years old, people have compared him to the likes of Anze Kopitar (oh please!) and Joe Thornton. Brad Boyes, his linemate, compared him to Patrice Bergeron. Those are some pretty terrific comparison's if you ask me. He has everything a GM wants in a player. He is 6'3, 215 lbs, has an incredible hockey IQ, a wicked wrist shot, and knows how to use his size to his advantage. He may not be the quickest, or the most physical guy, but having him on this team instantly made us a better franchise. I can't say enough good things about him. I'll stop here because I can keep going on and on.
8. Florida has the number one draft pick this year. Throwing out the rumors that the pick could be dealt, who do you see Florida picking in Philadelphia come 

June 26th

?
If the Florida Panthers do not trade their 1st overall pick, I see them sticking with Aaron Ekblad. I do know that Tallon has interest in Nickolaj Ehlers, but do we take him first overall? I highly doubt that. If it were up to me, we trade the 1st pick, or try and get Edmonton's 3rd overall pick, so we can have 2 picks in the top 3. (wishful thinking, right?)
9. Goals for and goals against were both again in the bottom five in the league? Is there something Florida can do immediately to start changing those numbers?
Get Aleksander Barkov a goal scorer on his wing, and watch the sparks fly. Also, it's the development of the young guys, like Barkov, Huberdeau and Bjugstad. These guys are going to be another year older, and hopefully we snatch a few legit veterans to mesh well with them.
10. At what point does it become time to say goodbye to Ed Jovanovski?
I think it's coming to that point. He had a great career with and without the Panthers. But he had this hip surgery as a 37-year-old (almost 38). That's not easy to come back from. That's also a lot of money tied to a guy who has missed a lot of time the past 2 years.
11. Florida has some very nice prospects. Which ones could make a big splash in training camp this year?
Guys to watch for: Vincent Trocheck, Mackenzie Weegar, Joshua Brown, Rocco Grimaldi, Kyle Rau.
12. The 2015 NHL Draft is in Florida next year?  Where should I go in town to eat and relax?
Our rink is about 25 minutes away from the beach. If you want to go there, then go to downtown Las Olas and go get yourself lost. There are tons of places down there. And I mean tons.
13. Lastly, to lighten things up further. What is the worst arena song played at the BB&T Center?
Our goal song is the absolute worst. I understand that Pitbull is from Miami Florida, but we're not located in Miami, and Pitbull is the least talented human being on the planet. Another one is "Cat Scratch Fever". That song should die a slow painful death.
=====================================
Come back next week to see who we have on the hot seat.