There are quite a few noteworthy goalies who played aggressively and were not afraid to drop the gloves throughout the NHL's history. One of the toughest goalies of all-time is Billy Smith, who helped the New York Islanders claim four straight Stanley Cup championships in the 1980s. The late Ray Emery squared off multiple times during his NHL career as well while on both the Ottawa Senators and Philadelphia Flyers.
Garth Snow during his time in the league was not afraid to play rough on the ice. He was not afraid to get under opponents' skin, and he got into his fair share of scraps as well.
Snow played for five NHL teams during his hockey journey. He was originally selected by the Quebec Nordiques in the 1987 Draft, but did not make his official league debut until the 1993-94 campaign. He was only a Nordique for a couple of seasons before finding his way to the City of Brotherly Love.
Philly Bound
The Nordiques officially relocated to Denver to become the Colorado Avalanche in 1995. Not too long after this transpired, the franchise traded Snow to the Flyers in exchange for third- and sixth-round picks (both in 1996).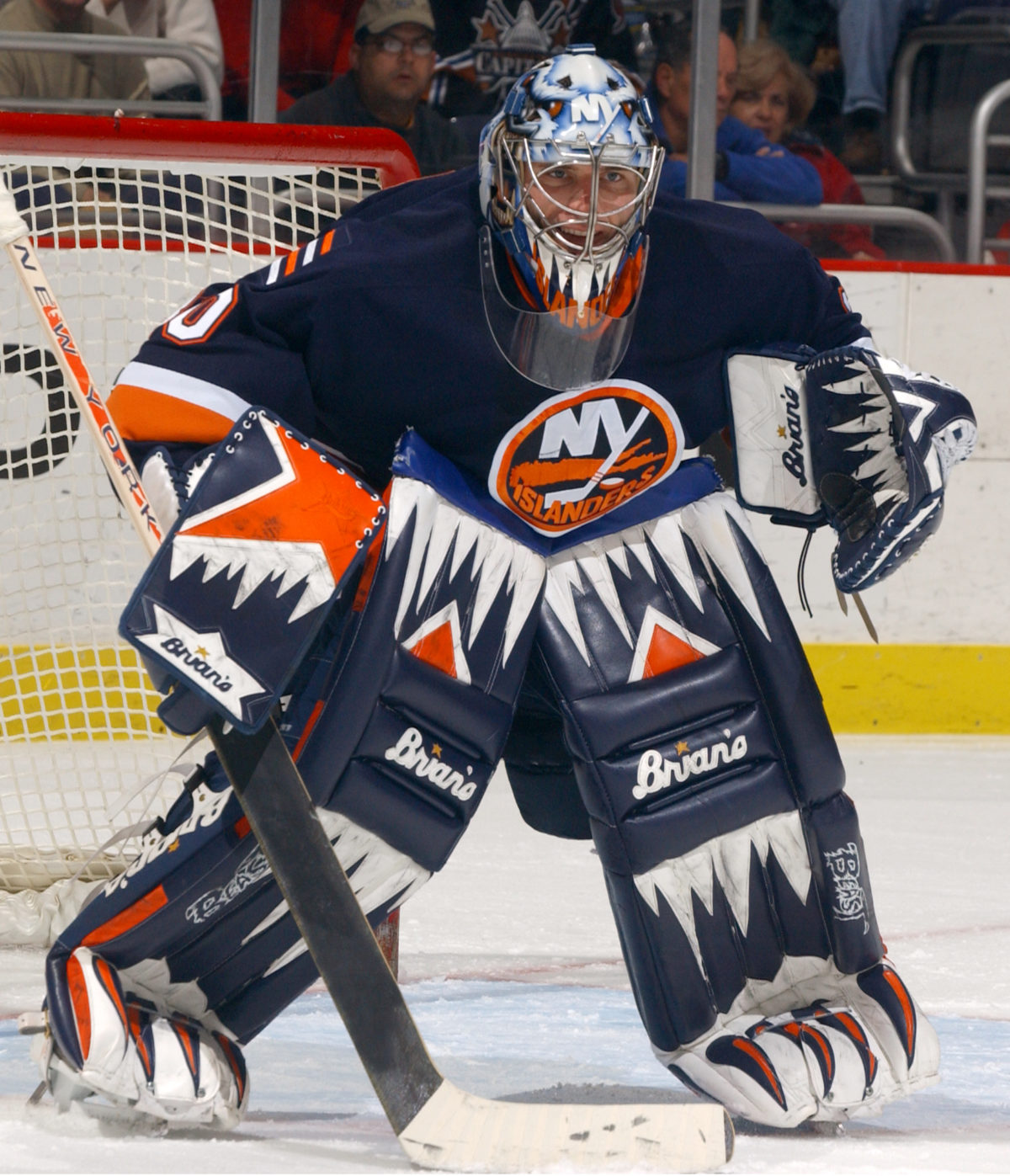 Snow eventually became the backup goalie behind Ron Hextall. The two slowly became a solid duo, both splitting the crease more and more gradually. The 1996-97 regular season campaign (Snow's first in Philly) saw the netminder suit up in 26 games, producing a 12-8-4 record. The following year he played in 35 games, posting a record of 14-8-8. His last season for the Flyers in 1997-98 saw Snow notch a stat-line of 14-9-4 in 29 contests.
His goals-against-average (GAA) for all three seasons were 2.88 (1995-96), 2.52 (1996-97), and 2.44 (1997-98); while his save percentage (SV%) was .894 (1995-96), .903 (1996-97), and .902 (1997-98). He also totaled three shutouts in Philadelphia. Snow saw postseason action for the Orange and Black as well. He started 12 games during the Flyers' Stanley Cup Final run in 1997. He chalked up a record of 8-4 during that span.
Dropping the Mitts
As previously mentioned, Snow was not afraid to get into fights. Goalie fights in general are rare, but Snow's style of play riled up others.
A particular team Snow fought against on multiple occasions were the Buffalo Sabres. One of the times Sabres then-forward Matthew Barnaby (known for being a fighter himself) attacked Snow and threw punches at him. Eventually Flyers teammate Rod Brind'Amour got in after Barnaby to tear him away from Snow. This led to a goalie fight though between Snow and former Sabres goalie Andrei Trefilov.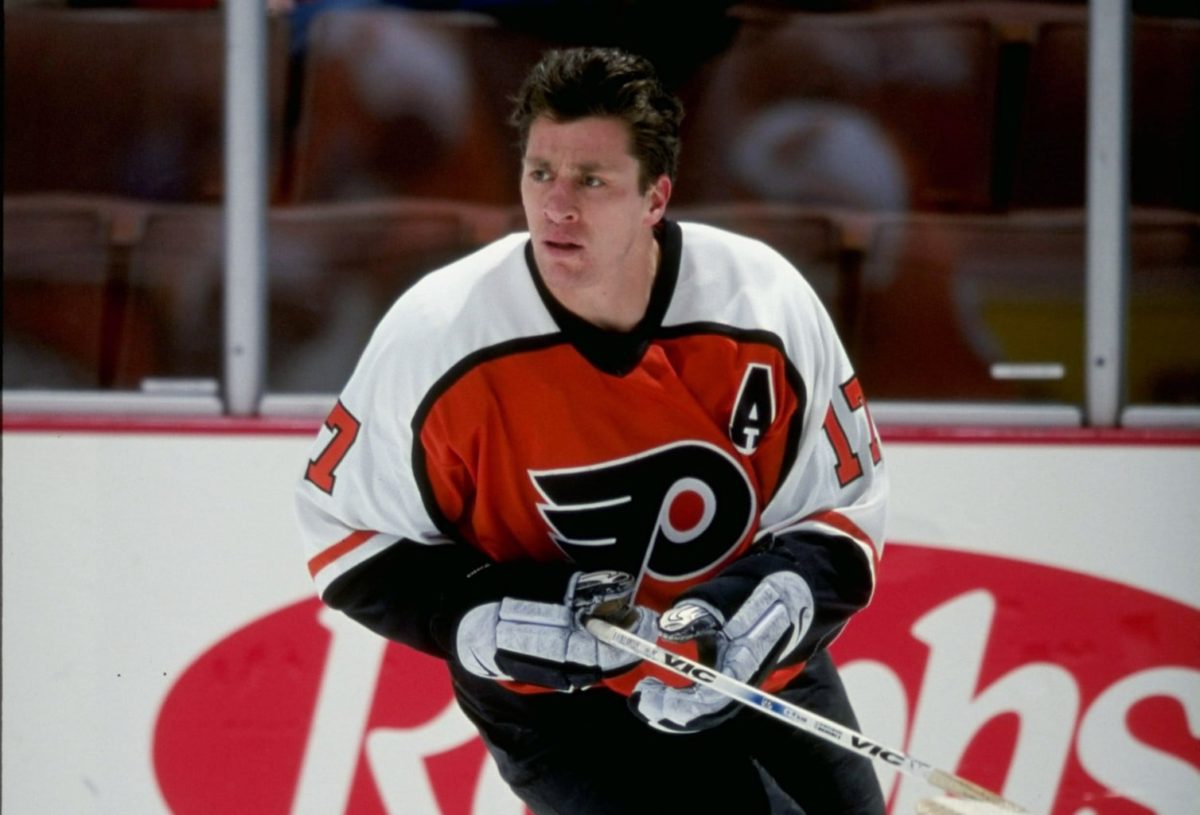 Snow scrapped a couple of other times with the Sabres, once against goalie Steve Shields and the other in a brawl where Dominik Hasek joined the fray. Snow was a tough customer. He did not care who a player was; he was willing to take on anyone and try to get a piece of them. It was his style of play, making him one of the more tough goalies in the league during his time.
Post-Flyer Career and His Days as a General Manager
Snow's Flyers tenure ended during the 1997-98 NHL season. He was dealt to the Vancouver Canucks, joining a goalie carousel that included Arturs Irbe, Sean Burke, Kirk McLean, and Corey Hirsch.
Snow spent time with the Canucks, Pittsburgh Penguins, and the Islanders before calling it a career in 2006. He also battled between the pipes for SKA St. Petersburg in the Russian Superleague (which is now the Kontinental Hockey League or the KHL) during the NHL lockout in 2004-05. Snow finished his career with a 135-147-43-1 record in 368 games played. He had an overall SV% of .901 and a GAA of 2.80.
Snow switched to the management side of the game when he was hired as general manager of the Islanders in 2006. He helped manage the club to four postseason runs, including ending their playoff series win drought in 2016 (thanks to former Islander captain John Tavares).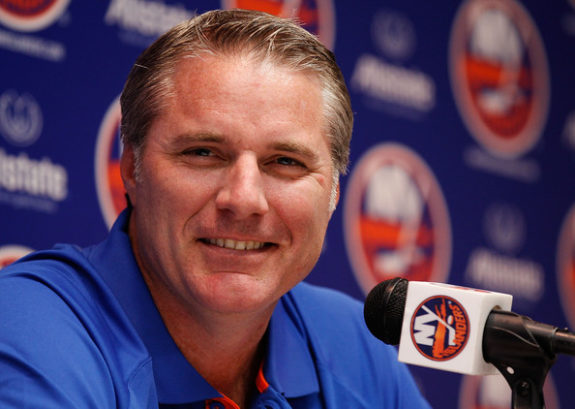 Snow also helped bring in solid talent over his span in his role including the likes of Mathew Barzal, Anthony Beauvillier, and Ryan Pulock through the draft; as well as bringing in players such as Jordan Eberle, Bill Guerin, Doug Weight, and Johnny Boychuk among others.
Snow was eventually replaced as general manager in 2018 by former New Jersey Devils general manager Lou Lamoriello.
Overall, Snow had a pretty good career in the NHL, and with the Flyers in particular. Hextall might have been the main man in the crease for Philadelphia, but Snow established himself as a reliable backup who helped provide extra support and depth. They were a stellar duo. Snow left a solid stamp on the game in general based on his aggressive style and as a builder for the Islanders while he was there. He is an interesting figure in the NHL's history.
---
---