The New York Rangers signed heavily-criticized defenseman Jack Johnson to a one-year, $1.15 million contract this offseason after they traded veteran blueliner Marc Staal to the Detroit Red Wings. While the expectations aren't high for Johnson, New York lacks depth on defense and will need him to be serviceable next season.
Johnson's Road to the Rangers
Johnson is now a veteran on the decline but was once a top defenseman. He was the third overall pick in the 2005 NHL Draft and spent many seasons as a top-pair defenseman with the Los Angeles Kings before being traded to the Columbus Blue Jackets where he played a similar role. At one time he was a fairly skilled offensive defenseman, finishing with eight goals and 32 assists with Columbus during the 2014-15 season.
However, since his impressive 2014-15 season, Johnson has not had more than 23 points in a season. He became frustrated as his playing time decreased with the Blue Jackets. He averaged 25:58 in time on ice per game in 2012-13, but was down to 19:33 in 2017-18.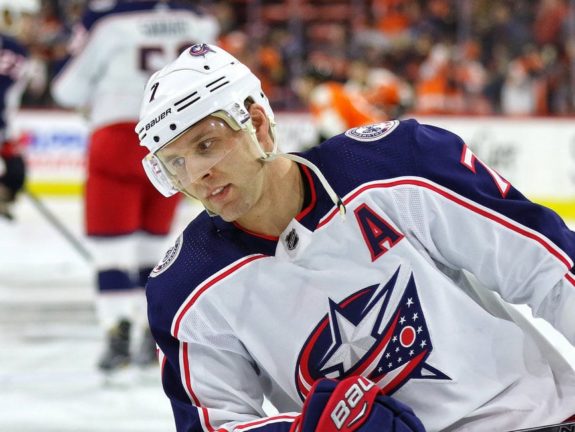 The Penguins then signed Johnson to a five-year, $16.25 million contract in 2018 but he failed to live up to the team's expectations. He got the opportunity to play with Kris Letang, a highly-skilled offensive defenseman, but Johnson struggled with his positioning and with his skating.
Despite Johnson's struggles, he played a significant role for the Penguins, averaging 19:17 in time on ice per game in 2018-19 and 19:28 last season. He had one goal and 12 assists in 82 games in 2018-19, and finished with three goals and eight assists last season. His disappointing seasons prompted Pittsburgh to buy him out and allowed the Rangers to sign him to an inexpensive contract.
Role With the Rangers
It is likely that Johnson's role with the Rangers will be similar to that of Staal last season. Staal was paired with skilled offensive defenseman Tony DeAngelo. His stay-at-home defensive-minded style allowed DeAngelo to be aggressive offensively and it paid off, as DeAngelo finished the season with 15 goals and 38 assists in 68 games.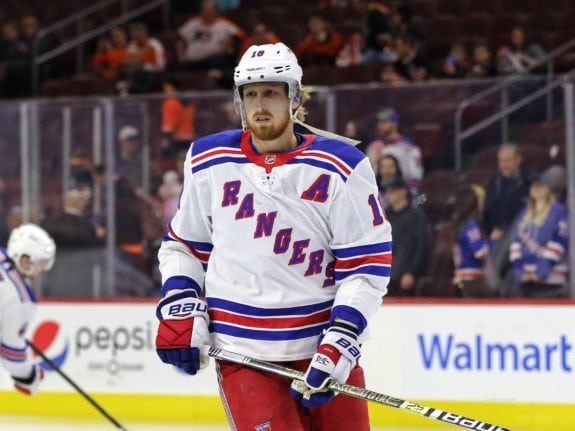 It will be important for Johnson to form chemistry with his new defense partner, most likely DeAngelo, who will be a key player for the Blueshirts next season. He'll have to be able to hold his own defensively, make clean passes out of the defensive zone and make smart decisions about when to pinch in the offensive zone without getting caught in order to bring out the best in his defense partner.
The Rangers tried to avoid using their skilled young defensemen like DeAngelo and Adam Fox while killing penalties, so Johnson will likely become an important penalty killer next season. He is a physical player who has the strength to help clear out opposing forwards from the front of the crease and he blocks lots of shots. In 149 games over the last two seasons with the Penguins, he had 244 blocked shots and 416 hits.
Moving Forward
Last season, Staal averaged 17:39 in ice time per game for the Rangers. Johnson could have a similar amount of playing time, or even less. Playing fewer minutes should help prevent the veteran from wearing down as the season goes on. Ideally, he will not be relied on as heavily as he was during his stint with Pittsburgh.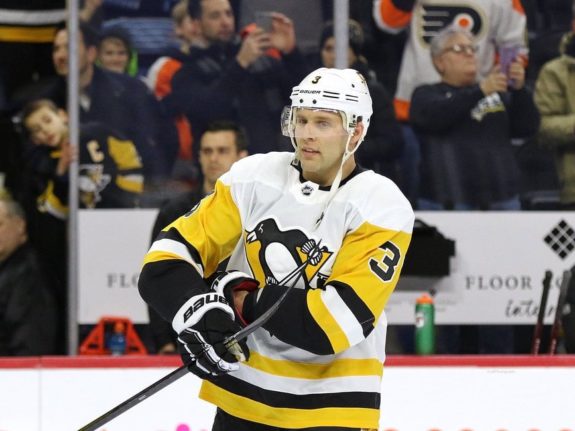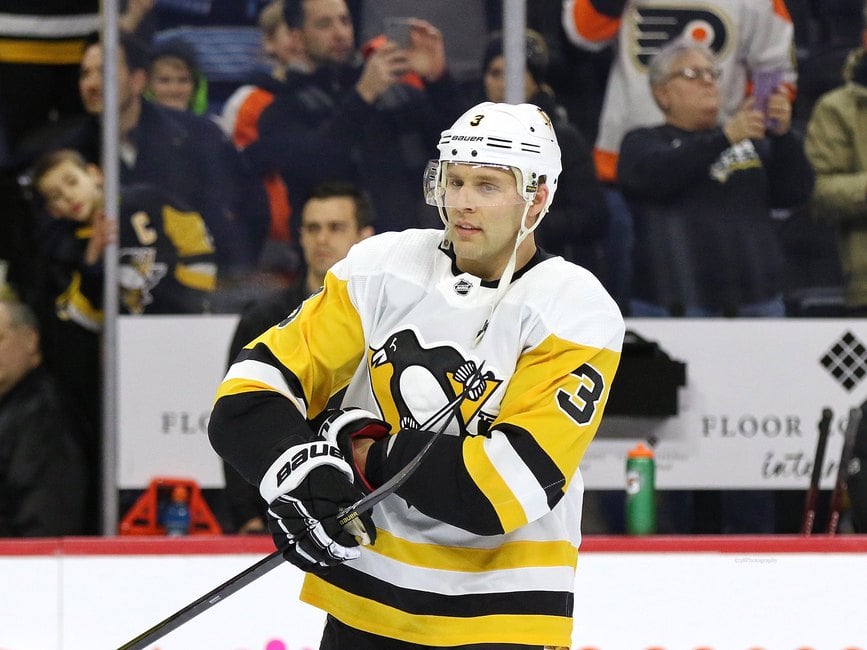 Johnson's lack of mobility is a glaring weakness so he will have to make up for it by making smart decisions as well as using his strength and reach effectively. He will need to avoid defensive lapses in order to help the team. If he can do that, he can keep himself in the Rangers' lineup.
While it's important for the Rangers that Johnson isn't a weak link for the team, it's also crucial for him personally to have a decent season. This is an opportunity for him to revive his career and prove that he can still play in the NHL. It certainly isn't ideal for New York to have to rely on him but playing him in a lesser role may lead to improved performance. However, if New York's prospects develop as they are expected to, he will only be with the team for this season.
The Rangers don't need Johnson to play at the level he did 10 seasons ago; they just need him to play competent hockey and hold his own in the defensive zone.
---
---