By the time the 2020-21 NHL season comes to an end, eight Philadelphia Flyers will be up for new contracts. Of those eight, including four unrestricted (UFA) and four restricted (RFA) free agents, you can expect extensions for players like Carter Hart, Travis Sanheim, and probably Nolan Patrick and Sam Morin. However, regarding the four expiring UFA deals, those of Brian Elliott, Erik Gustafsson, Scott Laughton, and Michael Raffl, there are no guarantees.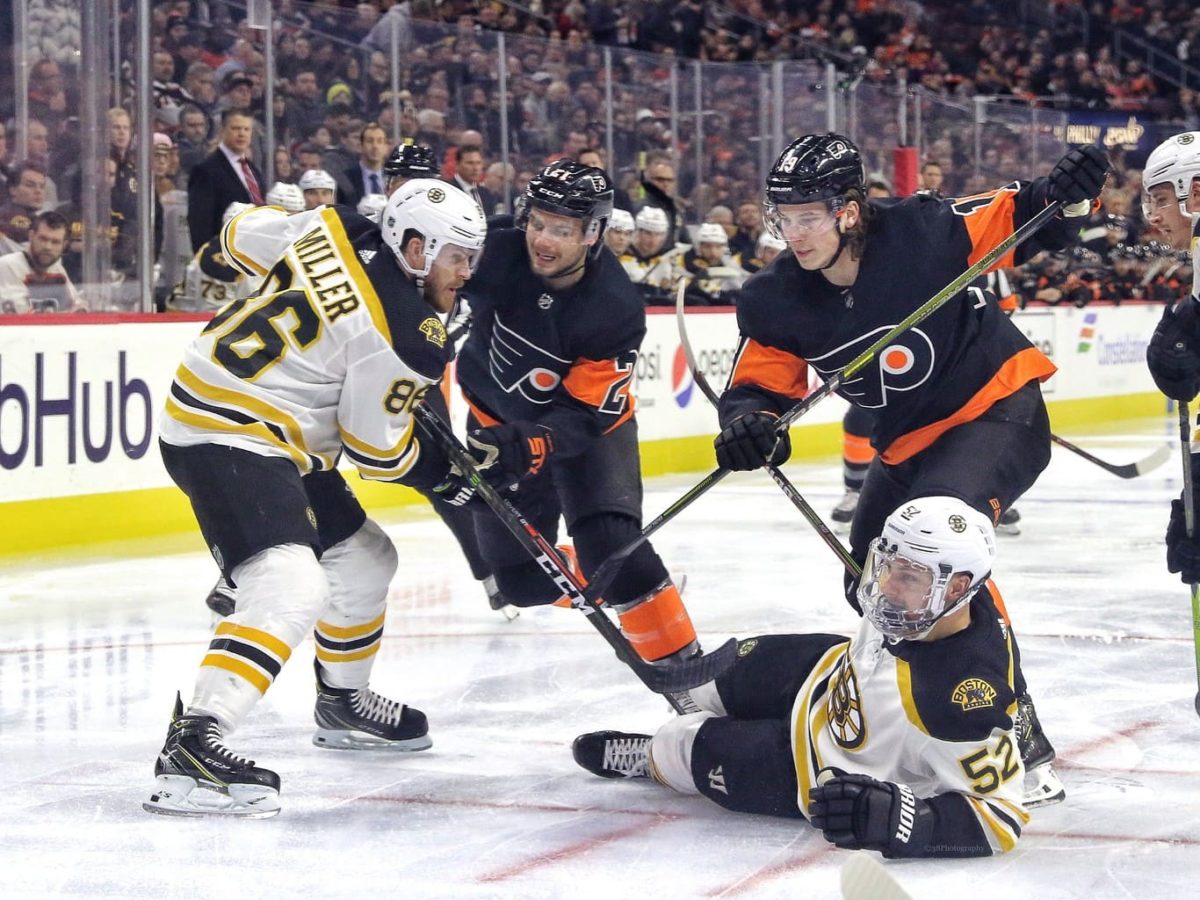 For Laughton and Raffl, two longtime staples on the Flyers' roster, next season could mark their last in the orange and black. While both have contributed greatly to the team's depth over the years, neither has stood out offensively to this point in their career. If either hopes to secure a new deal in Philadelphia, they've got a lot to prove this season. If their performance falls flat, they could be on their way out either via free agency or perhaps even through the 2021 expansion draft.
Michael Raffl's Time as a Flyer
It's been awhile since an undrafted Michael Raffl arrived on the scene. Since his debut in the 2013-14 season, he's suited up for 470 games in seven seasons with the Flyers.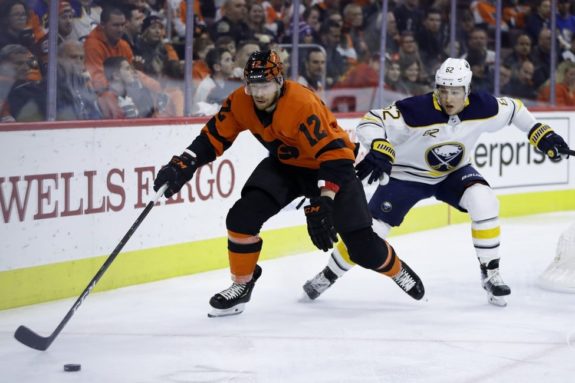 In that time, Raffl has only skated an entire 82-game season once due to a number of injuries which, coupled with a consistent lack of production, has led to a stationary career on the Flyers' third or fourth line.
The 31-year-old Austrian has been a reliable depth player for the Flyers during his career and he is well-liked and respected by his teammates. Unless he can amp up his production on either of the Flyers' bottom two lines, Raffl's tenure in Philadelphia could come to a close at the end of the season.
Scott Laughton's Career In Review
The trajectory of Laughton's career has been as bizarre and unfortunate as they come. After a slow start to his NHL career from 2012 to 2015, he finally got his feet under him during the 2015-16 season. However, the very next year, he missed a chunk of time with an injury and spent the rest of the season with the Lehigh Valley Phantoms.
In the past three seasons, Laughton has been a staple of the Flyers' bottom-six appearing in 321 games. Like Raffl, he's never made much of an impact offensively but he has provided solid depth at five-on-five and has been one of the team's most reliable penalty-killers.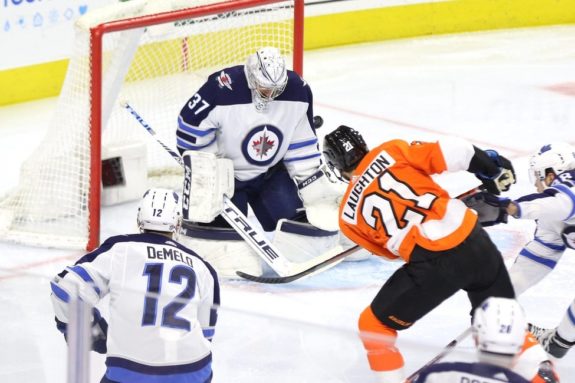 Another terrific locker room presence, Laughton has slowly found his footing in the past few seasons, emerging as one of the team's more underrated leaders. Even after so many years as a fixture in the Flyers' lineup, it's tough to say if he's done enough to earn an extension. If he can pick up where he left off last season, he could find himself in a good position to lengthen his Flyers' career.
The Possibility For Extensions
Both Laughton and Raffl have a lot of work ahead of them if they hope to renew their deals with the Flyers. While he earned the highest point-per-game average of his career, 2019-20 was another season slightly derailed by injuries for Laughton. In just 49 games, the 26-year-old posted 27 points (13 goals, 14 assists). Even through injury, however, he managed to become a key piece of the Flyers' 2019-20 roster and produce one of his best seasons in years.
With the hopes of getting an entire season under his belt in 2020-21, he'll have to maintain a pretty similar point-per-game pace to turn heads at the management level.
Raffl, on the other hand, recorded 20 points in a 58-game season and also lost time to injury. After missing parts of the past four seasons, he'll need a pretty miraculous turn in 2020-21 to keep his name in Flyers consideration.
Luckily, neither player is tying up significant cap space. Both are in the final season of a favorable two-year deal signed in 2019, Laughton's for $4.6 million ($2.3 million cap hit), and Raffl's for $3.2 million ($1.6 million cap hit). If they're able to convince general manager Chuck Fletcher to extend their contracts, neither would be looking at much of raise and, in reality, they will probably have to take a pay cut to stick around.
The Looming Expansion Draft
The last time an expansion draft rolled around, the Flyers' roster looked very different. They didn't have nearly as much depth at forward, and the list of protected players was fairly obvious. There are still players who have already guaranteed their protection in the Seattle expansion draft. However, there are those who are arguably worth protecting that could find themselves on the outside looking in.
With their contracts up at the end of the season, neither Laughton nor Raffl will need protection from the Flyers and will either become members of the Seattle Kraken or enter the free-agent market. If his contract wasn't ending, Laughton would probably be one of the more appealing options for the Kraken to draft from the Flyers.
All in all, losing either Laughton or Raffl would be a significant hit to the team's chemistry. Both have had a positive impact in the locker room and have been foundational pieces of the team. On the ice, Laughton would be the clear favorite to earn a new contract. Not only does he provide more production, but he also regularly offers a much-needed spark that isn't really part of Raffl's game.
With so much left to prove in their contract years, hopefully, they both can stay healthy in the upcoming season. If they avoid the injury bug and showcase a significant statistical improvement next season, they could make their case to extend their time in Philadelphia.
---
---