If we're being honest, it's a part of innate human nature to occasionally check up on our exes. In most cases, we want them to be doing well, just maybe not too well – or at least not better than us.
Those same sensibilities apply to players who have moved on from your favorite team. There remains some attachment from your time cheering for them, but now they sport another jersey and will actively, at least once or twice a season, be trying to win at your team's expense. For any fond memories you may have and even if the split wasn't acrimonious, the bond simply isn't the same.
Vegas Golden Knights fans aren't particularly familiar with tracking the goings-on of prominent former players plying their trade elsewhere. Part of that, of course, stems from the relative infancy of the franchise. But there's also been considerable stability, with six players who suited up for the franchise's inaugural game still on the roster.
Like any organization, though, goodbyes are a necessary part of the business side of things, as Vegas learned this off-season when adding Alex Pietrangelo meant parting ways with Nate Schmidt and Paul Stastny. We don't yet know how Schmidt and Stastny will fare in Vancouver and Winnipeg, respectively, but we have had an opportunity to see the success rates of these five former Knights since their Vegas departure.
Tomas Tatar
The Golden Knights paid a premium to land Tomas Tatar for the stretch run of the 2017-18 season, sending the Detroit Red Wings a first, second, and third-round pick for the Slovakian winger's services. The high cost was due, in part, to his age (27) and the three years remaining on his contract. But after managing just four goals in 20 games after the trade, he wasn't long for Vegas after all.
Tatar was sent to Montreal as part of the Max Pacioretty trade and, unfortunately for Vegas, started producing instantly. Over the past two seasons, the 29-year-old has potted 47 goals and 119 points with the Canadiens, setting a new career-high in points (61) this past season in a shortened campaign limited to just 68 games.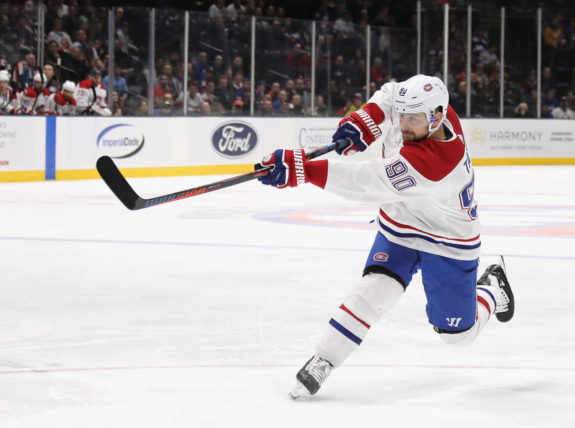 Tatar represents one of the few examples of asset mismanagement by the George McPhee/Kelly McCrimmon front office.
Cody Eakin
An expansion draft original, Cody Eakin struggled to adjust in the club's inaugural season but followed that up with a career year that saw him double his goal total to 22 in fewer games. After disappointing for much of 2019-20, Eakin was shipped off to Winnipeg, largely to clear space for the incoming contracts of Alec Martinez and Nick Cousins.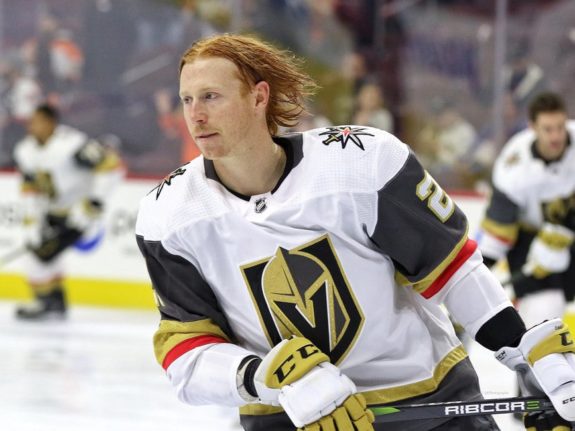 Eakin, who fell just one game shy of 200 with the Golden Knights, hardly had much time to make much of an impact with the Jets, playing just eight regular season and four postseason games. Still, his efforts across both stops as a gritty middle-six forward with offensive upside was enough to land him a two-year, $4.5 million contract with the Buffalo Sabres in an offseason where most depth players were getting pinched. He hasn't yet made Vegas rue his departure, but there's still time.
David Perron
Even Las Vegas couldn't keep David Perron away from St. Louis for long. One year after being left unprotected and subsequently taken by the Golden Knights in the expansion draft, the 13-year veteran returned to the Blues as a free agent for his fourth stint with the club. While his tenure in Vegas was short-lived, he did record 66 points (16 goals, 50 assists) with the club, good for third on the team.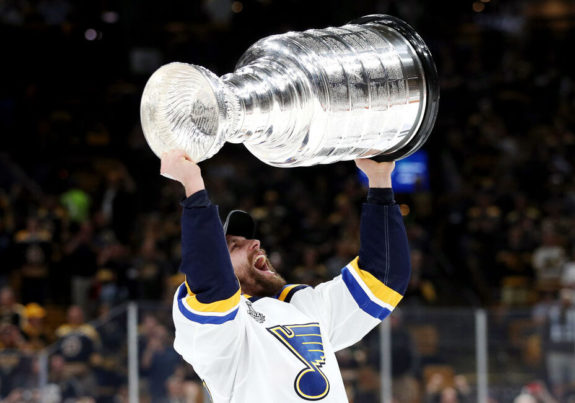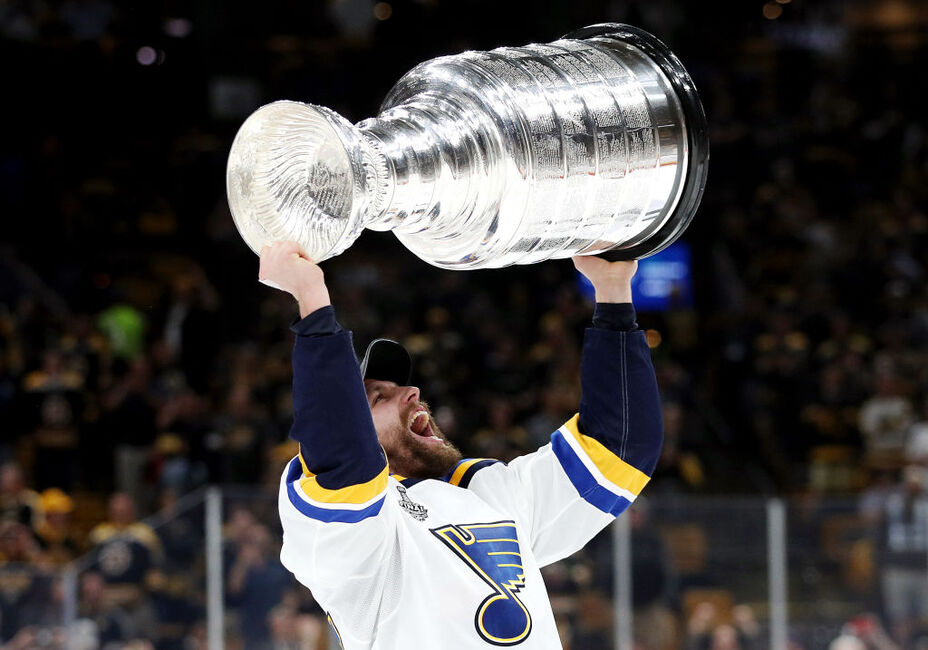 For as remarkable a season as Perron had as part of the Golden Knights' expansion push to the Stanley Cup Final, he actually did one better the following year. His return to Missouri coincided with St. Louis' first Stanley Cup triumph in franchise history, with the winger contributing 23 goals and 46 points in the regular season before adding seven goals and 16 points in 23 playoff games. This past season, he tallied a team-best 25 goals and was named an All-Star for the first time before registering a point per game in the team's nine playoff games.
James Neal
As the scorer of the first goal in franchise history, James Neal will always hold a place in the Golden Knights record books. He also holds the distinction of being arguably, apart from Marc-Andre Fleury, the biggest name on that first Vegas team. His 25 goals placed him among the club's top scorers in Year 1, but remained in line with steady production that had seen him average 27.5 goals over the previous six seasons (or exactly 25 if you remove an anomalous 40-goal effort on Sidney Crosby's wing in 2011-12).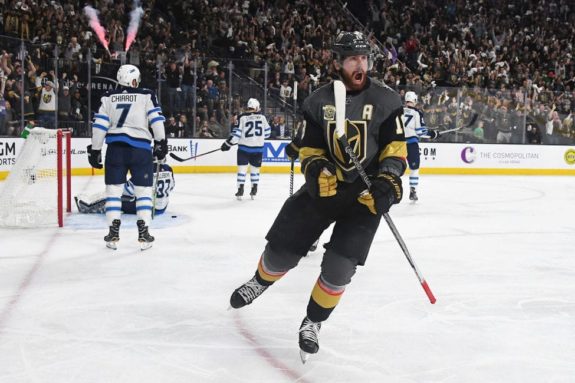 Fast forward to Vegas' second year of existence, by which time Neal had moved on to Calgary on a pricey five-year, $28.75 million free agent deal. But what the Flames viewed as a safe bet owing to the three-time All-Star's consistent production was anything but, as Neal mustered only seven goals in 63 games, making his contract instantly burdensome. Calgary was able to unload him upon the provincial rival Edmonton Oilers (taking on Milan Lucic's contract to do so), where he bounced back slightly with a 19-goal effort. With cap issues of their own, Vegas probably is happy to not be paying the 33-year-old $5.75 million for each of the next three seasons.
Erik Haula
We all know the story of William Karlsson's 43-goal 2017-18 season that mirrored the unlikely success of the Golden Knights, but who finished second in scoring that season? That would be Erik Haula, who was only claimed by Vegas in the expansion draft because the Minnesota Wild traded prospect Alex Tuch as a sweetener (the Wild had left Eric Staal, Matt Dumba and Marco Scandella unprotected, but didn't want to lose them for nothing). Haula's 29 goals were 14 better than in any other season of the 29-year-old's seven-year career.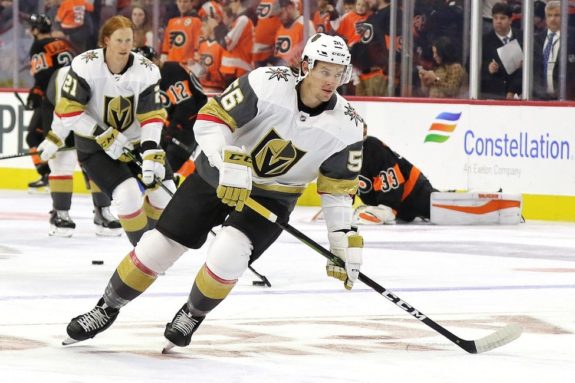 However, after a knee injury limited the winger to just 15 games the following season, the Golden Knights deemed him expendable and sent him off to Carolina while adding rising youngster Nicolas Roy and a fifth-round pick in the trade. While Roy began to see regular time at the NHL level as part of Vegas' impressive fourth line alongside Ryan Reaves and William Carrier, Haula struggled to an uneven 12-goal season spent between Carolina and Florida, where he was traded as part of the Vincent Trocheck deal. Unfortunately, knee issues still lingered, suggesting that Vegas may have sold its Haula stock at the right time.
Good-byes in sports often have a wistful quality about them (just ask Perron), compounded by the fact that the departed player will likely be coming back in the following season to try to defeat your team. Every organization has players that they bid farewell to at the right time, as well as guys who they would certainly welcome the chance to have back.
With eight playoff series appearances in three years, Vegas is afforded the luxury of not having to fret over a standout performance or two from an ex-Knight. That said, it's sometimes nice to check in on old, familiar faces. Plus, while front office performance evaluations are mostly based on what you have, it helps to know what you don't have as well.
---
---