The Montreal Canadiens have seven defensemen competing for six positions on the ice. It is a problem every team would love to have. While the top four spots are pretty solidified by four players, there is still a chance for three or four other skaters to see significant playing time. With the health of a pair of two of those top four a concern, depth will be very important. Just like the forwards, it all depends on health. With everyone healthy, the top six should be expected to be near the top of the Eastern Conference in team defense.
Markov – Subban
The reigning Norris Trophy winner P.K. Subban and the old reliable Andrei Markov make up Montreal's top pairing. While both are more offensive from the back end, Subban is quick and Markov is rarely out of position, complimenting Subban nicely. Subban's game is very similar's to Pittsburgh's Kris Letang in that both are very dynamic with the puck, but are still susceptible to frustrating defensive gaffes, but they use their speed to cover those lapses. It will be up to head coach Michel Therrien and his coaching staff to teach Subban more defensive responsibility while also not limiting his offensive creativity. Markov played a full season for the first time in four years, so the hope there is the 34 year old's injury woes are behind him. If not, youngster Jarred Tinordi will see an increase in ice time.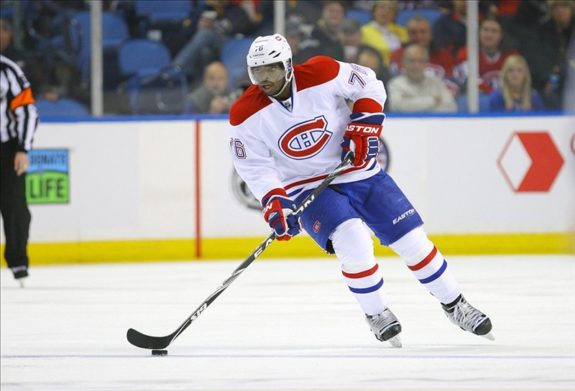 Gorges – Emelin
While the top pairing will be counted on to get pucks to the oppositions net, the second pairing will be tasked with keeping pucks out of their own net. Josh Gorges is one of the more unheralded defensive defenseman in the NHL. He was part of the pairing that did yeoman's work shutting down Sidney Crosby in the 2010 Eastern Conference Semifinals. After an injury filled 2010-11 campaign, Gorges was one of the team's few bright spots during the forgettable 2011-12 season. He was rewarded with a six-year extension for his work and being paired with the tough Alexei Emelin gives Montreal one of the leagues best shut down pairings. Emelin is not expected to be ready for the start of the season because of the ACL tear he suffered in April, so you may see the aforementioned Tinordi getting an extended look or veteran's Raphael Diaz, looking healthy after returning from a February concussion, or 37-year-old Francis Bouillon getting some top four minutes.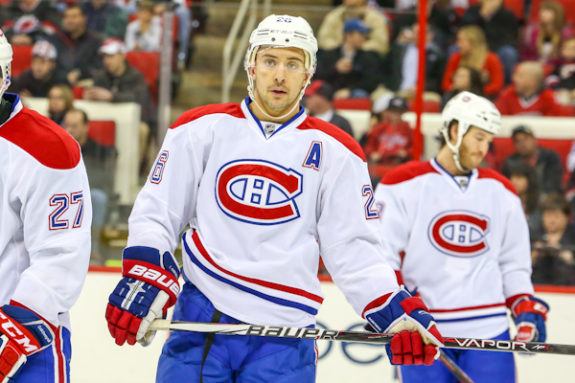 Diaz – Bouillon
Diaz was starting to develop into a reliable third pairing defenseman before a that concussion sidelined him in February. He returned in time for Montreal's first round exit, but he was not the same, but the playoff experience should help him in 2013 and beyond. The Canadiens brought back Bouillon last season after signing in Nashville three years ago and thought enough about his steady hand to re-sign him for the 2013/14 season. Davis Drewiske, acquired from the Los Angeles for a 5th round pick at the trade deadline will be ready in case of injuries or insufficient play. Tinordi and fellow rookie Nathan Beaulieu will likely start the season in Hamilton to get top minutes in the AHL, but give the Canadiens a bright future and will likely see NHL ice time in 2013/14, especially if Emelin begins the season on the IR.
This season will be back to the usual 82 game schedule. Injuries happen and players will need a breather, especially during the playoff push heading into March and April. The depth will be tested.