The '12 Days of Christmas' is a classic holiday song first published in its current form in 1908. In a nod to the classic carol, join The Hockey Writers as we count down the 12 Days of Hockeymas. Each day, we will provide you with a piece of hockey history as we eagerly await the start of the 2020-21 NHL season.
You can call them the 'Original Six.' Okay, maybe don't do that, as it would be an extremely misleading designation for a group that debuted 50 years after the NHL's first wave of expansion. But even given the young history of the Vegas Golden Knights, there exists some significance to the six players that have been around since the league announced the team's expansion draft picks at the NHL Awards on June 21, 2017.
After all, the sextet of Marc-Andre Fleury, Jonathan Marchessault, William Karlsson, William Carrier, Brayden McNabb and Tomas Nosek has been through a lot together. In just three short years, they've experienced a Stanley Cup Final appearance, a heartbreaking playoff loss to the San Jose Sharks, and the playoff bubble adventures of last season that included a trip to the Western Conference Finals.
Before we take a closer look at each remaining expansion draftee, let's take a moment to acknowledge fellow Golden Knights originals Shea Theodore, Reilly Smith and Alex Tuch. While they're excluded from here because the team acquired them via trade rather than through the expansion draft, these men go back with the club just as long as their drafted teammates and their acquisitions directly aligned with the player selection process.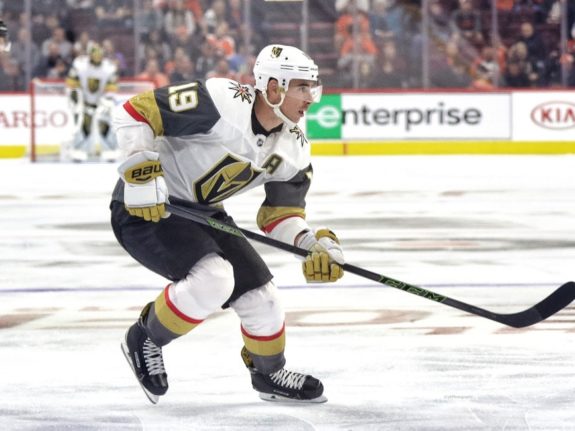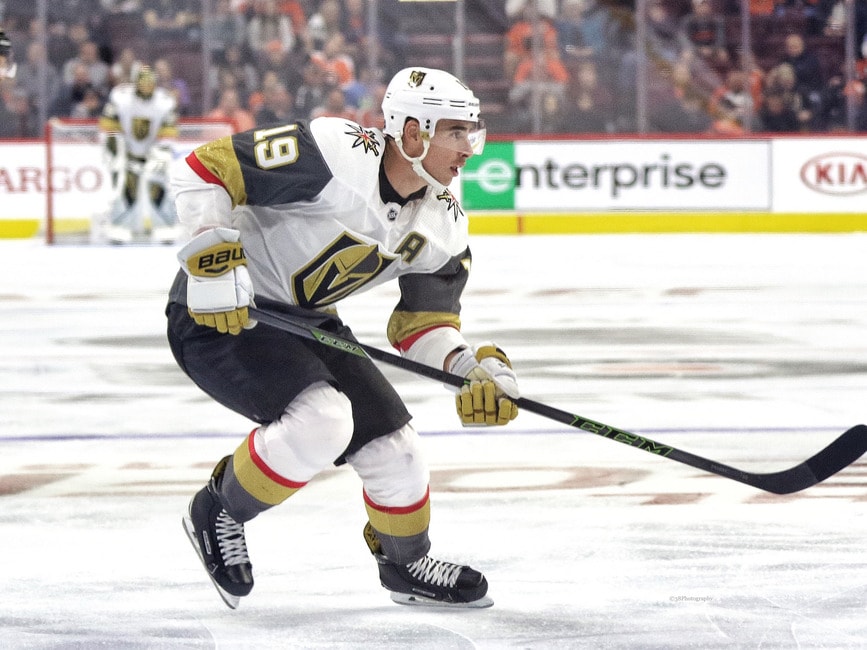 Without further ado, let's dive into the six expansion draft picks who remain in Vegas.
Marc-Andre Fleury
Selected from the Pittsburgh Penguins to serve as the first face of the franchise, Fleury was instrumental in giving legitimacy to the organization, as well as helping make them instantly competitive. In three seasons, he's already earned two All-Star invites, and top-five Vezina Award finishes.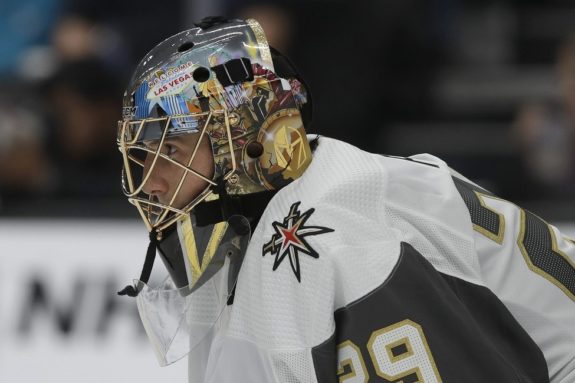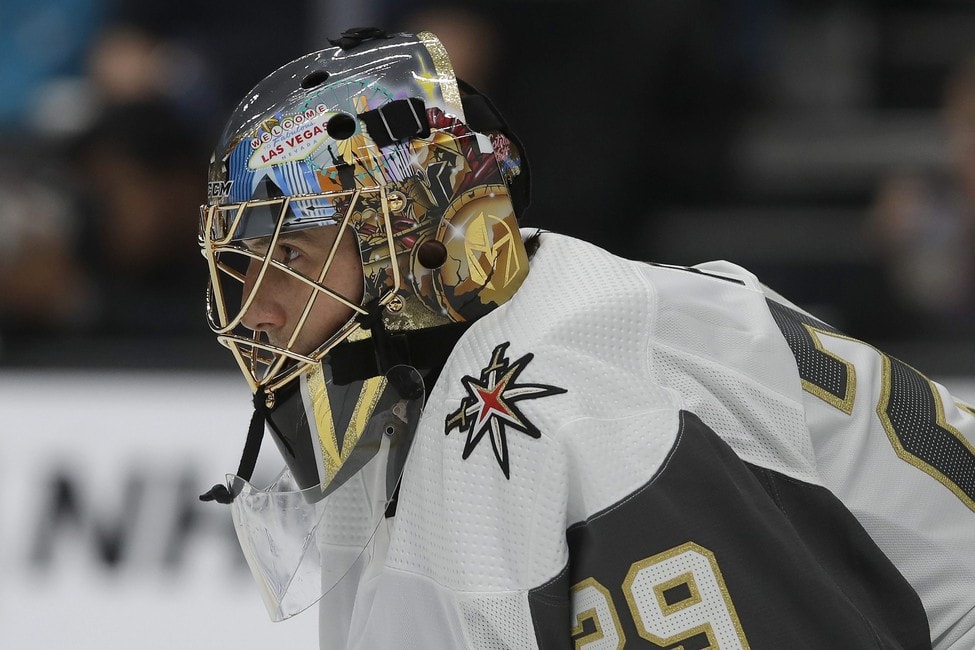 What began as a match made in heaven has chilled a bit of late, however. Given Fleury's age (he just turned 36 in November) and injury history (he's played in 156 of the team's 235 games over three seasons), Vegas acquired Robin Lehner from the Chicago Blackhawks to serve as a 1A option in net.
As the club tried to balance their roles, Fleury's agent Allan Walsh responded with an infamous tweet implying that his client had been stabbed in the back. All seems civil for now, but Lehner's new contract would suggest that the three-time Cup winner may not be long for Sin City.
Jonathan Marchessault
When former general manager George McPhee turned his attention to the Florida Panthers in the expansion draft, it resulted in a coup that amounted to highway robbery. The Panthers allowed Vegas to nab Marchessault, then a 26-year-old coming off a 30-goal campaign, provided they also take Smith while surrendering a fourth-round pick. For the cost of a fourth-rounder, the Golden Knights have enjoyed 142 goals from the duo, who also comprise two-thirds of their formidable top line with William Karlsson (more on him in a minute).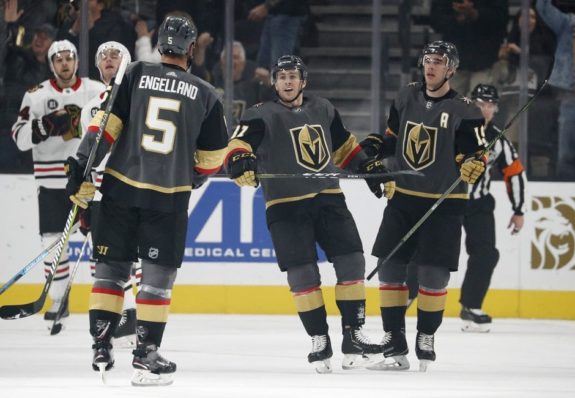 Looking at Marchessault, the soon-to-be 30-year-old jumped from posting a -21 rating with the Panthers in 2016-17 to a +36 one year later as a respected two-way threat. While his name has been bandied about in trade rumors recently, it's hard to see GM Kelly McCrimmon breaking up one of the league's marquee lines.
William Karlsson
The man in the middle of that top line might have been the most surprising find in Vegas' expansion year. Heading into the draft, Karlsson was a middling 24-year-old prospect with 18 career goals who the Columbus Blue Jackets had to surrender first and third-round picks to convince the Golden Knights to take instead of higher priority players like Josh Anderson and Joonas Korpisalo (Vegas also took on David Clarkson's contract).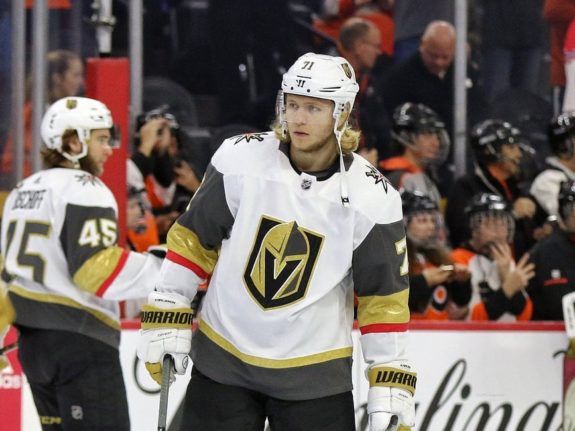 The trade proved instantly regrettable for the Blue Jackets, who watched "Wild Bill" pot 43 goals while posting a league-best +49 plus-minus rating. That production hasn't been matched in the two years since, but Vegas still finds itself with a talented 27-year-old No. 1 center who's under contract through the 2026-27 season.
William Carrier
That you don't hear William Carrier's name in the trade talks that swirl around Vegas these days tells you all you need to know about his value as a bottom-six forward staple. The almost 26-year-old (happy birthday!) wasn't among the flashier names when the Golden Knights selected him from the Buffalo Sabres, but he has proven very useful down the lineup for his speed and physicality.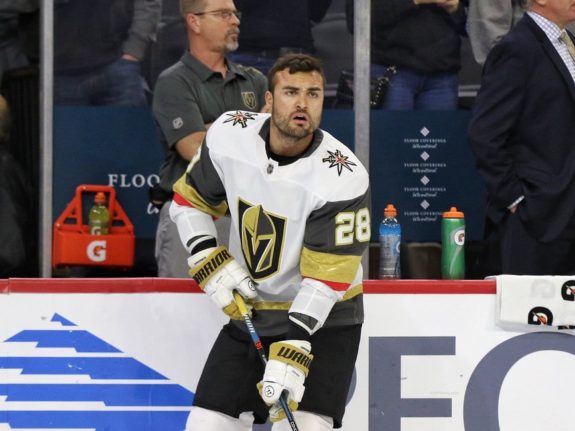 Coming off a career-best 19-point season, Carrier has helped solidify the club's formidable depth. The Golden Knights rewarded him last February with a four-year contract extension worth $1.2 million per season. Though the term may seem long, there's little doubt that the former second-round pick will mitigate the risk with his consistent play.
Brayden McNabb
The elite tandem of Theodore and Alex Pietrangelo now anchors the Golden Knights' blue line, but it might still be McNabb who opposing forwards are the least happy to see as they streak down the wing. Since being selected away from the Los Angeles Kings, the 6-foot-4 bruiser has developed a reputation for delivering punishing hits, topping 200 in each of his three seasons with the team.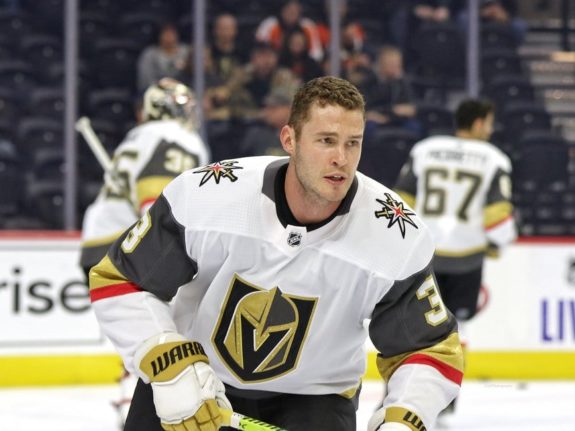 That the 29-year-old is locked-in for the next two seasons at just a $2.5 million cap hit offers yet another indication of how smoothly the Vegas front office operates. The presence of Pietrangelo would seem to indicate a decrease in McNabb's minutes, but the defense-first rearguard could potentially serve as a more complementary presence alongside the big off-season addition or Theodore.
Tomas Nosek
When it came to the Detroit Red Wings, the Golden Knights had their pick from an established NHL goalie (Petr Mrazek) or any one of a number of seasoned forwards (Darren Helm, Riley Sheahan, Luke Glendenning). Instead, they leaned on potential (and affordability), bringing in Nosek fresh off his standout performance with the Calder Cup-winning Grand Rapids Griffins.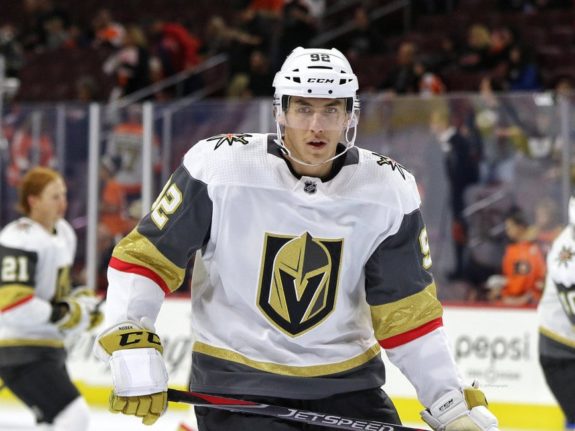 The 28-year-old hasn't flashed the scoring touch he demonstrated at the AHL level, but he has bought into Vegas' hard-nosed team identity, becoming an entrenched member of the penalty kill unit. In an off-season wherein the club had to shed Nate Schmidt and Paul Stastny to retain Lehner and bring Pietrangelo in, McCrimmon still found room for Nosek.
There remain six players chosen from the expansion draft still in the Vegas fold, but for how long? Original Knights like Schmidt (trade), Jon Merrill (free agency) and Deryk Engelland (retirement) have recently flown the coop, with others sure to follow as the club continues to operate in the face of a cap crunch. Thus, it's worth celebrating the holdovers who have been here since day one.
---
---