With plenty of young stars like Sasha Barkov, Mikko Rantanen, and Miro Heiskanen climbing through the ranks of the NHL in recent years, it's clear that Finland is doing something right in terms of hockey development. And with three gold medals in the last seven World Junior Championship (WJC) tournaments, it's safe to say that Finland has become one of the powerhouses of international hockey.
Related: THW World Juniors Guide
Despite a disappointing finish (no pun intended) last year that saw them miss the podium, the Finns will look to rebound and nab another medal. Placed in the relatively easy Group A along with Canada, Switzerland, Slovakia, and Germany, the Finnish team should have more than enough talent to seed well and set themselves up for a good run through the medal rounds.
With Finland's final roster being announced last week, let's take a deep dive into some of the key players to watch at this year's tournament.
Anton Lundell
Before being selected 12th overall by the Florida Panthers at this October's NHL Entry Draft, Finnish centre Anton Lundell was considered to be somewhat of a polarizing prospect. While some scouts praised his smarts and well-rounded game, others argued that he didn't have the dynamism or scoring touch to be a top-10 draft pick.
While Lundell did fall just outside of the top-10, he's certainly proved his doubters wrong this season by scoring 12 goals and 20 points through 17 games for HIFK of the Finnish Liiga. The 6-foot-1 pivot will now look to carry that momentum into the WJC as Finland's top centre and one of their main offensive weapons.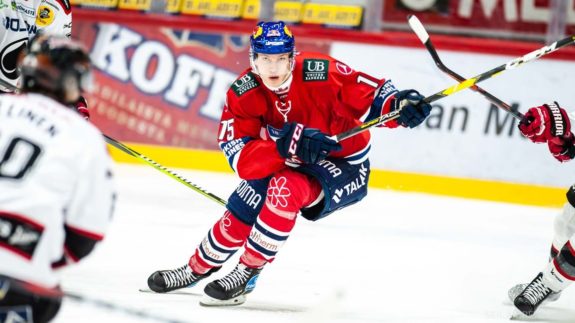 Lundell actually played in his first WJC back in 2019, where he assisted Kaapo Kakko's gold medal-winning goal, but missed last year's tournament due to injury. Based on Finland's disappointing fourth-place result, they clearly missed Lundell's presence up the middle, so his return should be a huge boost at both ends of the rink. If all goes well for Finland and they make a deep run, don't be surprised to see his name in the conversation for tournament MVP.
Ville Heinola
An excellent puck mover and two-way defender, Winnipeg Jets' 2019 first-rounder Vinne Heinola will be the key to Finland's defence at this year's WJC. The 19-year-old has already shown maturity beyond his years, suiting up in eight NHL games last season and collecting a goal and five points in the process.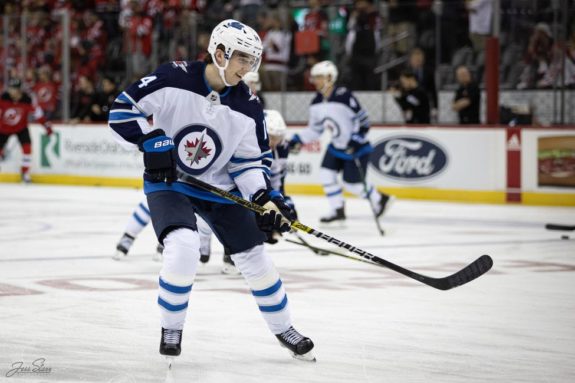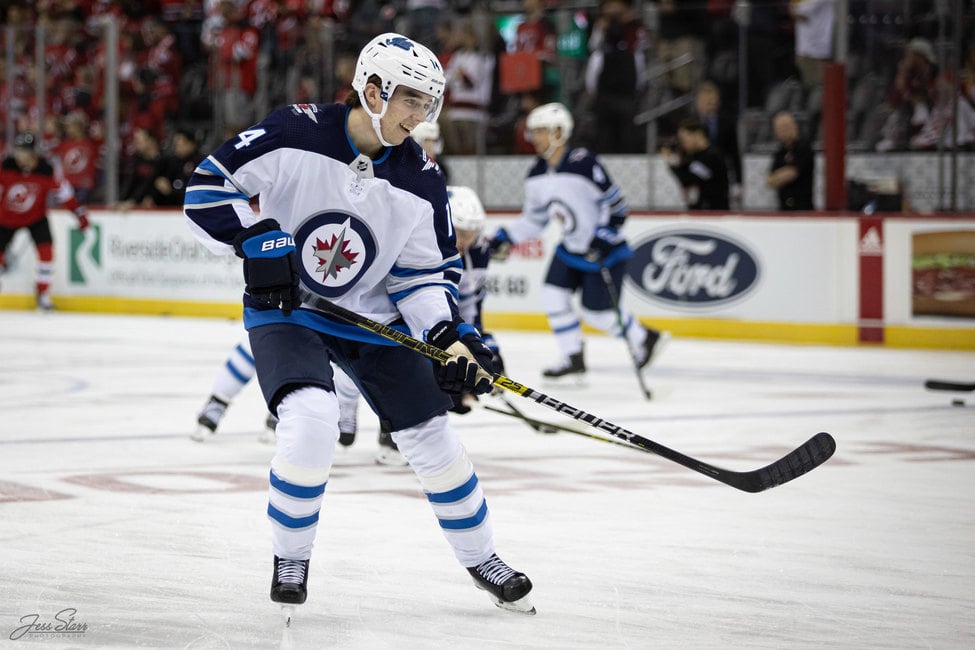 He's also taken a huge step this season in the Liiga, scoring 14 points through 19 games for Lukko while averaging nearly 20 minutes of ice time. It's often difficult to gain the trust of a coach in a pro league as a 19-year-old, but Heinola's smarts and skill have allowed him to do just that without sacrificing offensive production.
Going into his third WJC tournament, Heinola will be counted on to eat big minutes and make big plays from the back end.
Brad Lambert
It's always a big story whenever a 16-year-old cracks a WJC roster, and that's exactly what Brad Lambert has done this year for Finland. Although he will be 17 by the time the puck drops on Dec. 25, he is still the youngest player on Team Finland as well as one of the youngest players in the tournament.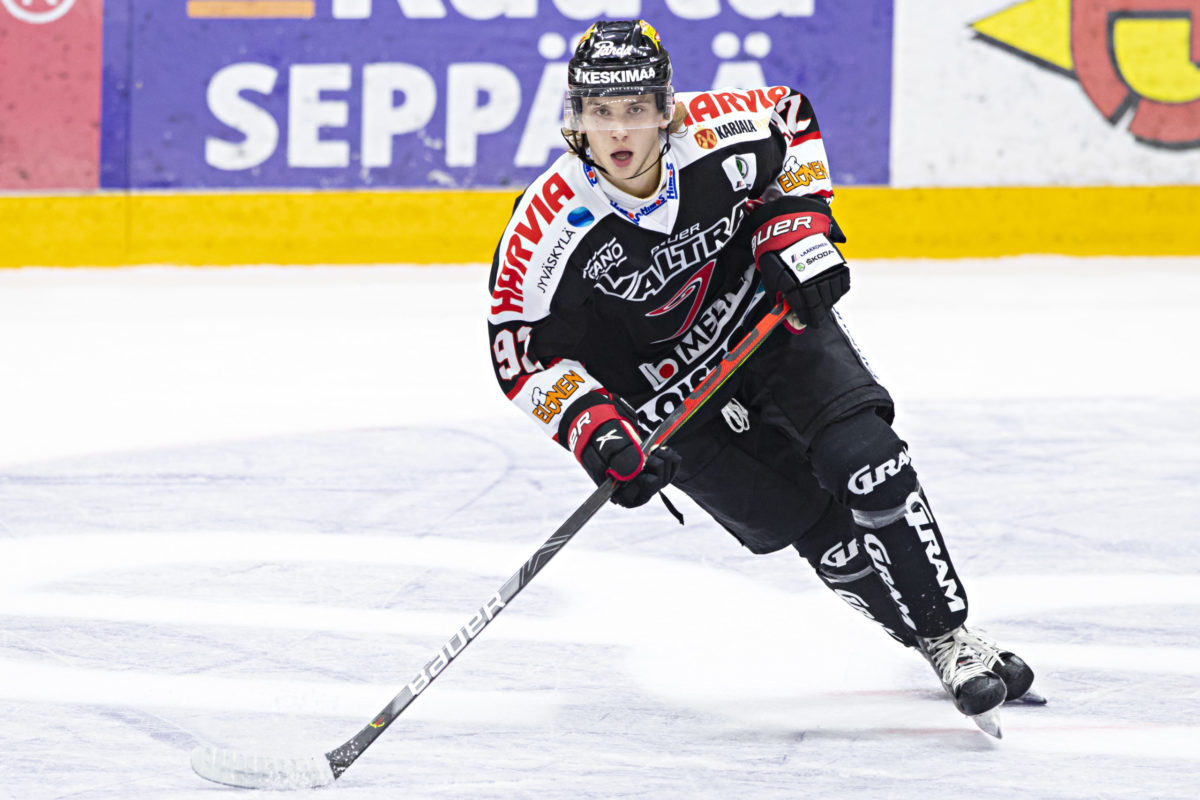 Despite his age, the centre has shown the ability to keep up at the pro level already, tallying four goals and seven points in 18 games for JYP of the Liiga — just three points back from the team lead. Along with his elite speed and stickhandling, Lambert is able to process the game at an extremely high speed — a rare combo that makes him an exceptional and exciting talent.
Lambert suited up for Finland at the World Under-17 Hockey Challenge last year where he scored six points in five games, so he's had success at the international level before. This time around he'll be asked to take a big step up for Finland at the WJC, where a good showing may build even more hype for the 2022 draft-eligible prospect.
Overview
With a favourable group placement at this year's tournament, Finland is set up to make a deep run and get back on the podium. They've arguably been the strongest nation at this tournament since 2014, tied for first with Canada at three gold medals apiece, and they'll look to add to that total on the backs of a highly talented core led by Lundell and Heinola.
Stats from www.eliteprospects.com
All the 2021 World Junior Championship Team Information:
*Links to come throughout December
Austria — Team Preview — Roster
Canada — Team Preview — Roster
Czech Republic — Team Preview — Roster
Finland — Team Preview — Roster
Germany — Team Preview — Roster
Russia — Team Preview — Roster
Slovakia — Team Preview — Roster
Sweden — Team Preview — Roster
Switzerland — Team Preview — Roster
USA — Team Preview — Roster
Selection Camp Invites by NHL Team
Roster Breakdowns by NHL Team
One Player to Watch for Each World Junior Team
7 Predictions for the 2021 World Junior Championship
---
---