The Vegas Golden Knights will soon select players at the 2017 Expansion Draft, many of which will become a part of their inaugural franchise. The NHL created a number of parameters for the expansion draft to facilitate the success of the Golden Knights, including minimum exposure requirements and protected player regulations.
According to the league's minimum exposure requirements, in order to be eligible for the expansion draft a team must have at least two forwards and one defensemen exposed to the Golden Knights that 1) are signed through the 2017-18 season and 2) played in at least 40 NHL games last season or 70 NHL games over the prior two seasons, as well as one goaltender that is either signed through 2017-18 or a pending restricted free agent.
Along with those rules, there are regulations regarding who teams may protect. Teams may only protect a combination of eight skaters and one goaltender or seven forwards, three defensemen, and one goaltender.
All first and second-year professionals are exempt and do not have to be protected. Players with active no-movement clauses must be protected by their teams unless they are either asked to waive the clause or are bought out from their contract. Additionally, players who are on long-term injured reserve cannot satisfy a team's exposure requirement, nor do they count as a protected player for a team.
Golden Knights Absorbing Contracts
Some teams may be handcuffed by the league's expansion rules, forcing them to expose key players. If they want to ensure a return on their asset, those teams – granted they meet the requirements without this player on their roster – may look to move them before the expansion draft.
If teams do intend to move these players prior to the draft, general managers could also dangle them to Golden Knights general manager George McPhee, who has expressed his willingness to make transactions with teams in tandem with their expansion draft plans.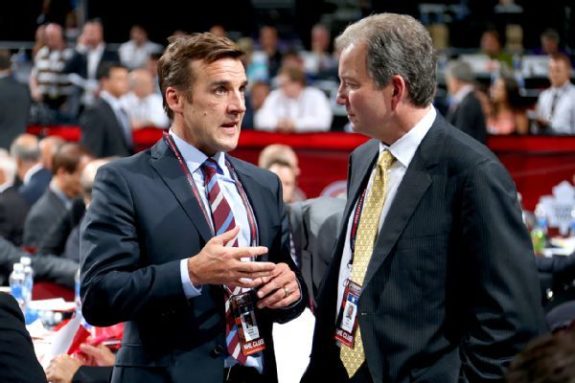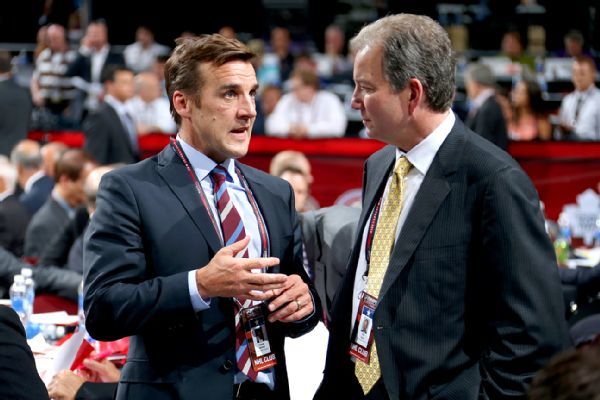 Essentially, teams could offer that a particular player will remain available to Vegas in the expansion draft or expose a player that would otherwise have been protected, granted McPhee acquires another contract from them – likely a more expensive contract that otherwise would be difficult to move. Another way that McPhee has cited the Golden Knights would be willing to absorb a less-than-favorable contract would be by packaging it with draft picks.
The cumulative cap hit of the players they acquire in the expansion must be at least 60 percent of the 2016-17 salary cap ($43.8 million). By absorbing these expensive contracts, particularly through the draft, the Golden Knights would ensure they reach the minimum salary cap requisite.
"We have a lot of teams that are offering us big contracts…we'll take a few of those, for the right price." –McPhee

— Vegas Golden Knights (@GoldenKnights) June 3, 2017
Already it has been speculated that the Golden Knights may be close to a deal with the Chicago Blackhawks. Because three of their defensemen have no-movement clauses (Brent Seabrook, Duncan Keith, and Niklas Hjalmarsson), they are not able to protect defenseman Trevor van Riemsdyk, who the Blackhawks, Golden Knights, and other teams around the league view as a valuable asset. Therefore, the Blackhawks may move van Riemsdyk before the draft to avoid losing their asset for nothing.
Since the Golden Knights are interested in acquiring him as well, it has been rumored that they will have to also accept Marcus Kruger to acquire van Riemsdyk – with one being drafted and the other traded.
Other than potentially acquiring Kruger to ensure van Riemsdyk becomes a member of the Golden Knights, there are a number of other teams that may look to unload contracts to Vegas. Below are teams that could dangle a valuable asset to McPhee in exchange for the Golden Knights absorbing one of their unfavorable contracts.
Antti Niemi/Kari Lehtonen
With the addition of Ben Bishop, the Dallas Stars have over $15 million in cap space dedicated to goaltending between Bishop, Lehtonen, and Niemi. Prior to the start of next season, it can be expected that the Stars will move at least one of these contracts – whether it is through a buyout, trade, or the expansion draft.
Niemi and Lehtonen are only signed through next season. Although their salaries are both high (Lehtonen has a cap hit of $5.9 million, Niemi $4.5 million), they would only weigh on a team's salary cap for another season, which is why one of these netminders could become a member of the Golden Knights.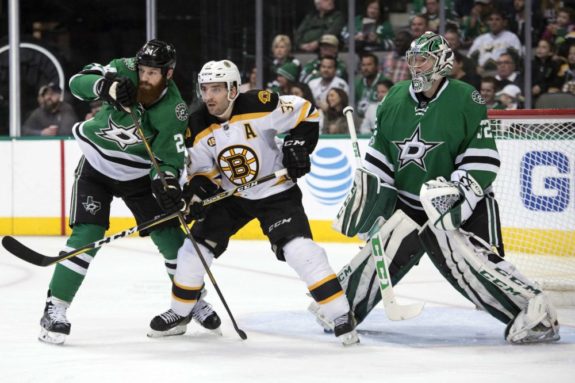 To convince McPhee to acquire one these netminders, the Stars could offer expose a more valuable player to them, trade them a player (either before or after the draft) to make it worthwhile for the Golden Knights, or send a draft pick to Vegas. The Stars have each of their draft picks over the next three seasons, along with the Anaheim Ducks' first-round pick this year and the Blackhawks' fourth-round pick next year with which they can entice McPhee.
Eddie Lack/Cam Ward
Another team with too much invested in goaltending currently is the Carolina Hurricanes. The Hurricanes acquired Scott Darling from the Blackhawks once their seasons ended and signed the pending unrestricted free agent to a four-year, $16.6 million contract.
In addition to their new acquisition Darling, the Hurricanes already have Ward (signed for one more season at a $3.3 million cap hit) and Lack (also signed for one more season, at a cap hit of $2.75 million). Since the Hurricanes have three goaltenders with a cumulative cap hit of over $10 million this season, it seems more likely than not that they will look to move at least one of their netminders.
Ward and Lack did not have the most encouraging seasons, which diminishes their value. Lack struggled more than expected and suffered a number of injuries that stifled his season. Ward, at 33 years old, has not been the most consistent in net over the last few seasons. Because neither appears to be the most attractive candidate based on his most recent season, general manager Ron Francis may look to bribe the Golden Knights to select one of the Hurricanes' goaltenders in the draft.
Luckily, the Hurricanes have assets to offer the Golden Knights – especially draft picks. The Hurricanes have all of their 2018 and 2019 draft picks. For this year's draft, they have their own first, second (in addition to the New York Rangers' and Pittsburgh Penguins'), third (plus the Devils' third), and fourth-round picks. In place of their own fifth-round pick, they have the Bruins' selection.
Neither Lack or Ward's contracts are egregious in salary or length, but will not be the easiest to move nonetheless. The expansion draft and their plethora of draft picks give them the flexibility to potentially move one goaltender.
Dan Girardi
The Rangers, who are eternally in a cap crunch, have to clear space on their defense. Both defensemen Girardi and Marc Staal have no-movement clauses, meaning they have to be protected from the expansion draft unless their contracts are bought out or they asked to waive their clauses and they approve. However, Girardi has a modified no-trade clause that kicks in on July 1 – so if he approved it, he could be traded to Vegas then (unless he approves to move his no-movement clause prior to then).
Antti Raanta, the backup goaltender for the Rangers, is likely going to be an attractive trade chip this offseason. If the Golden Knights want Raanta to be available to them in the expansion draft and not traded sooner, then they may have to strike a deal with New York's general manager Jeff Gorton – which could include one of their more expensive contracts, like the next three seasons of Girardi's $5.5 million cap hit.
If the Golden Knights were unwilling to take on a contract as substantial as Girardi's but still wanted to make a deal to ensure Raanta is available to them, they could assist the Rangers by taking on another defenseman – possibly Kevin Klein and his $2.9 million cap hit.
Andrew MacDonald
The Philadelphia Flyers signed MacDonald to a six-year, $30 million contract in 2014. Unfortunately, that costly contract has not been the Flyers' best investment. In 2015-16, MacDonald even spent half of the season in the AHL. This year, though, he rebounded – playing 73 regular season games with the Flyers and earning 18 points (two goals, 16 assists).
The Golden Knights could select MacDonald, which would certainly help them meet the salary cap requirements of the expansion draft, but at a cost to the Flyers. Even though MacDonald improved for the 2016-17 season, that contract is still steep for a second-pair defenseman of his caliber.
In exchange for drafting MacDonald, the Flyers have options to send to the Golden Knights – mainly prospects and draft picks. The Flyers retained all of their draft picks for the next three years. In addition, they have the Bruins' 2017 third-round pick and the 2017 fourth-round picks of the Islanders and Lightning.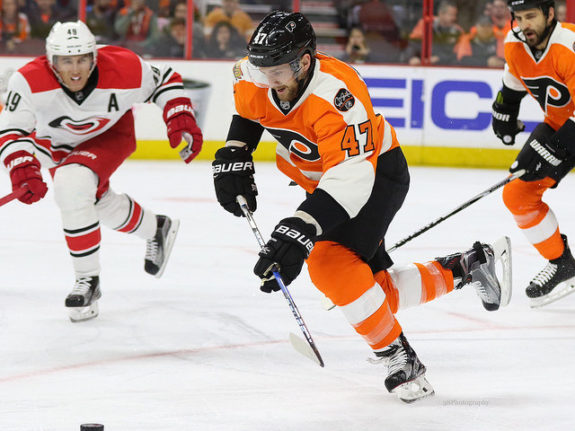 These are just some of the contracts the Golden Knights may absorb to acquire more enticing options. Troy Brouwer, Marian Gaborik, Nikolay Kulemin, and Brooks Orpik are other players that may be offered to the Golden Knights as a way for Vegas to secure assets from those teams.
The key for Vegas, though, is to act cautiously with some of the players they acquire with expensive contracts since they cannot buy out a contract that they acquire from the expansion draft for a year. Nevertheless, McPhee is finding ways to make the Golden Knights competitive and this offseason very exciting, after a lackluster trade deadline.
*All salary cap data powered by CapFriendly on THW.