As we continue to turn the pages of the calendar in this hectic year of hockey, the Vegas Golden Knights have continued to stack points, most recently playing five games at T-Mobile Arena. The Knights earning seven of the 10 total points available, going a combined 3-1-1 against the St. Louis Blues, Los Angeles Kings, and Anaheim Ducks. While the Knights obtained more points for their standings in the Honda West Division, they also showed important signs of where their team is as a group.
Plentiful Depth Scoring
Vegas had no trouble finding the back of the net during their homestand, scoring 18 goals over the five-game stint and averaging 3.6 goals per game. In this 18 goal span, 11 different Golden Knights recorded goals, including three who recorded their first of the season in the likes of Nicolas Hague, Zach Whitecloud, and Nicolas Roy.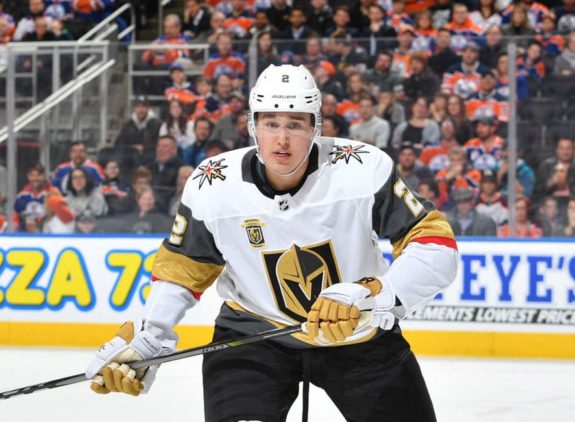 This depth scoring, especially that of their highly touted rookies in Whitecloud and Hague, has not only allowed them to reach a new level for their offense but has also taken some of the pressure off their defensive corps and goaltending tandem that has previously hindered them. If the Knights can continue to get key contributions from their deep offensive group, they will most certainly be a force to be reckoned with come playoff time.
Inconsistency Between the Pipes
The Golden Knights are well known for their expensive yet star-studded goaltending tandem, as detailed in my previous article. While this tandem tends to present itself as one of the best in the league, it was riddled with inconsistency in the Golden Knights' recent home games. The goaltending duo posted save percentages of .826, .964, .906, .931, and .840, which is the largest range of save percentages of any five games for the Knights this season.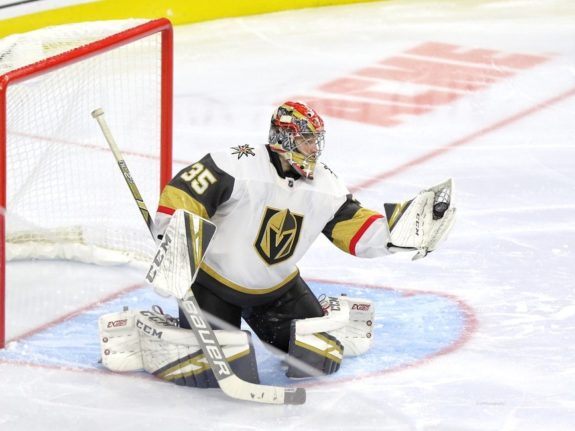 With a shortened season and every game being intradivisional, this unpredictable range of save percentages makes it hard for the Knights to find a consistent flow on offense. To make matters worse, Lehner was recently ruled out of action day-to-day with an upper-body injury. For now, the load falls on Marc-Andre Fleury and Oscar Dansk to hold down the Fortress.
Winning Through Adversity
While the Golden Knights have found their way to seven of 10 points in their homestand, it certainly did not come easy. The Knights have played through a difficult group of injuries and COVID-19 situations thus far in this shortened season, including the likes of Alex Pietrangelo, Shea Theodore, Tomas Nosek, and Robin Lehner. While there may not be a lot of players who find themselves on the team's IR, it's moreso their importance to the team on the ice that makes the conditions hard to deal with. Theodore and Pietrangelo make up the Golden Knights' top defensive pair, while Lehner is the 1A in their expensive goalie tandem. Despite these significant injuries, they have managed to push through and find their way to three wins against these division rivals.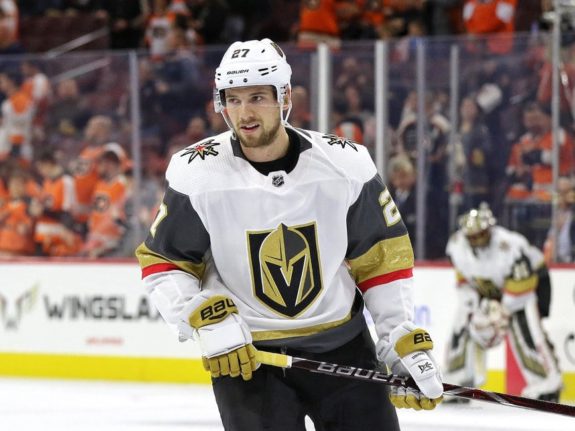 In a hockey season that most of the world has desperately waited for to break the monotonous routine of life after COVID-19, the league's best feel-good team in history continues to prove their worth to the teams that let them walk away in free agency and the expansion draft. While some of these wins by the league's newest team may not have been pretty, the Knights have managed to find a way to stack wins and put themselves atop their new division.
---
---
Born and raised in Raleigh, NC. Played and coached hockey since 2008. Amateur Sports Writer of 2 years. Attending North Carolina State University. Writer for the Pittsburgh Penguins.