It definitely is a strange time to be alive. With so much uncertainty around the world, it seems our once normal lives have been flipped upside down and dropped sideways. Simply, we have all had to improvise, adapt and overcome. It is hard, but we're getting through it and will come out stronger in the end. It also helps that hockey is back and can occupy a few of our days and inject some much need entertainment into our lives.
One of the most entertaining clubs this year has got to be, hands down, the Vegas Golden Knights. The team plays fast and scores and it seems if the other team even slacks off for a second, well, they end up paying for it. They did lose to the Arizona Coyotes in regulation and to the St. Louis Blues in a shootout, but hey, we won't go there. Overall, this team has played some of its best hockey since its inception into the NHL this season. With a 5-1-1 record, depth that has GM's across the league jealous (except maybe Marc Bergevin) and a trio of rookies looking to make an impact, this team is one you're proud to be a fan of.
So, you may be asking yourself where I am going with this. As I said above, the Golden Knights currently have three rookies who have played so far this season. One has made a huge impact so far, while the others are just starting to find their footing in the NHL. Either way, let's take a look at the play of these three NHL freshmen and grade their play so far this season.
Keegan Kolesar
Kolesar has come a long way to get to this point. His NHL path started when he was first drafted 69th overall by the Columbus Blue Jackets in the 2015 NHL entry draft. He was an absolute stud in the WHL, where he played for the Seattle Thunderbirds. Kolesar was renowned for his gritty, two-way play and his surprising ability to pair those characteristics with flashes of offensive brilliance. He would end up playing four seasons for the Thunderbirds, two of which were 60+ points and 100+ penalty minute campaigns. Although his hard-hitting offensive ways were good enough to get him drafted by the Blue Jackets, they weren't deemed good enough to have him stick around in Ohio, and, subsequently, he would end up being traded to the Golden Knights on June 24, 2017.
Before this season, Kolesar has spent the majority of his time playing in the AHL for the Chicago Wolves. He was a steady contributor with the Wolves, registering 67 points over the 151 games he has disputed for the club. His penalty minutes are up there as well, and usually go hand in hand with this point totals. All in all, Kolesar has proven to be a rare breed of hockey player – one that can score and chip in offensively, while also being able to lay the body and deliver physically. When I think of players like this two names come to mind- Tom Wilson and Josh Anderson. If Kolesar can one day get on their level, the Golden Knights have hit the jackpot. So far though, we haven't really seen his dashes of offensive brilliance.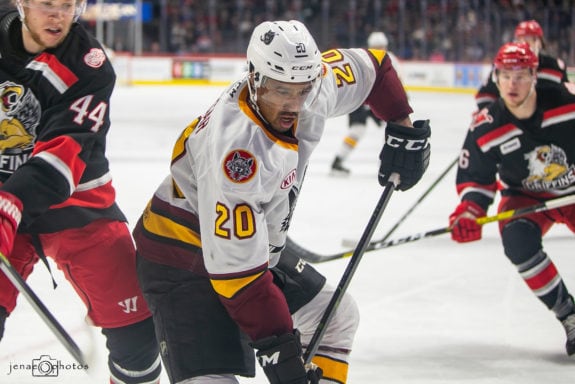 This doesn't surprise me though, as Kolesar is just trying to make do with the minutes given to him. He is currently slotted in on the third line, where he mans the right wing spot. Playing with Alex Tuch and Nicolas Roy will eventually lead to some goals, but for now, Kolesar is shutout in that category. He is not completely shutout though, as he does have two assists in seven games so far this season for the Gold & Silver. One should not judge his play solely off the stat sheet, as Kolesar has made the majority of his impact off of it this season.
Through all the Golden Knights games I've watched this season, Kolesar has been solid defensively, a great forechecker and a thorn in the sides of opposing goalies when he's screening them in front of the net. Seeing as Vegas houses one the best roster depths in all of hockey it's easy to see why he hasn't contributed more on the scoresheet. With some more NHL experience under his belt, he will surely become one of the greatest trade steals Vegas has made in recent memory. For his play so far this season, I am going to give him a B-. He has done everything right, it's just Vegas is a packed roster, so naturally, it would take Kolesar a bit longer to find his footing. Surrounded by all-stars, look for him to sharpen his game this season and, hopefully, chip in his first NHL goals sooner, rather than later.
Final Grade for the Month of January : B-
Zach Whitecloud
It feels funny writing about Zach Whitecloud as a rookie because he sure doesn't feel like one. The Brandon, Manitoba native played his first game for the Golden Knights in 2017-18 and has gone on to suit up in only 16 more games, during the 2019-20 season. Seeing as he hasn't played more than 16 games in a season so far, that leaves him still qualified to be a rookie this season. What's crazy to think about is that he had played more postseason games (20) before this season for the Golden Knights than regular-season games (17).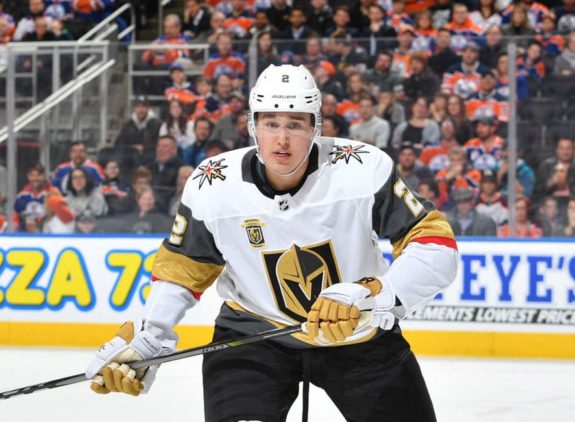 Although that stat may be impressive, his play so far this season has been even more impressive. Through the first seven games of the 2020-21 season, Whitecloud has shown flashes of brilliance, emerging as an offensive, play-making defenseman who looks poised and sound with the puck on his stick. Again, similarly to Kolesar, Whitecloud's contributions to this team may not show up on the scoresheet, but don't be fooled, the Bemidji State alum is becoming a revelation on this already stacked Vegas blue-line.
He is currently lined up on the first defensive pairing alongside Alex Pietrangelo. Just that fact alone should speak to how Whitecloud's play is becoming a golden spot for the Golden Knights. It's not often a rookie lines up next to your marquee player, let alone on the first line, but Whitecloud seems to be different, exuding confidence and poise I haven't seen in a while.
Through all the games I've watched this year, Whitecloud has been one of the most solid D-Men for the Golden Knights. In his last five games, he has averaged 17.48 minutes of ice time to go along with his plus/minus rating of +1. The ice time is a sizeable amount for a rookie, but then again, Whitecloud doesn't play like a rookie, but rather a veteran. His ceiling is the sky and I look for him to be making appearances in future All-Star games. As for his grade, I'm giving him an A. He has really stepped up while playing on the first line and has become a face the Golden Knights can trust on the blue-line, something all teams need.
Final Grade for the Month of January: A
Nicolas Hague
Another defenseman, Hague may not be making the same waves as his counterpart Whitecloud, but the 6″6 Ontario native is putting his frame and skating to work early on in the season. Possessing a two-way defensive play and size that intimidates, Hague has been solid while playing into the Golden Knights' five-man defensive rotation this season. He has only played four games but does have a plus-2 rating.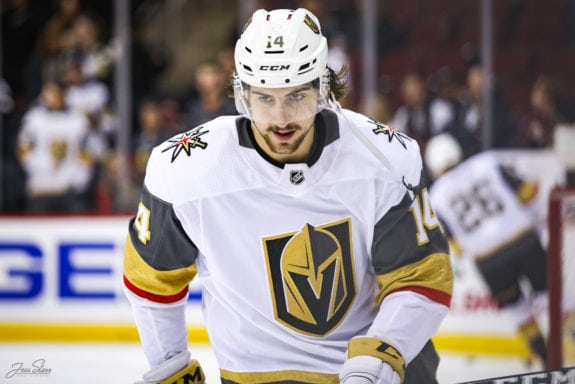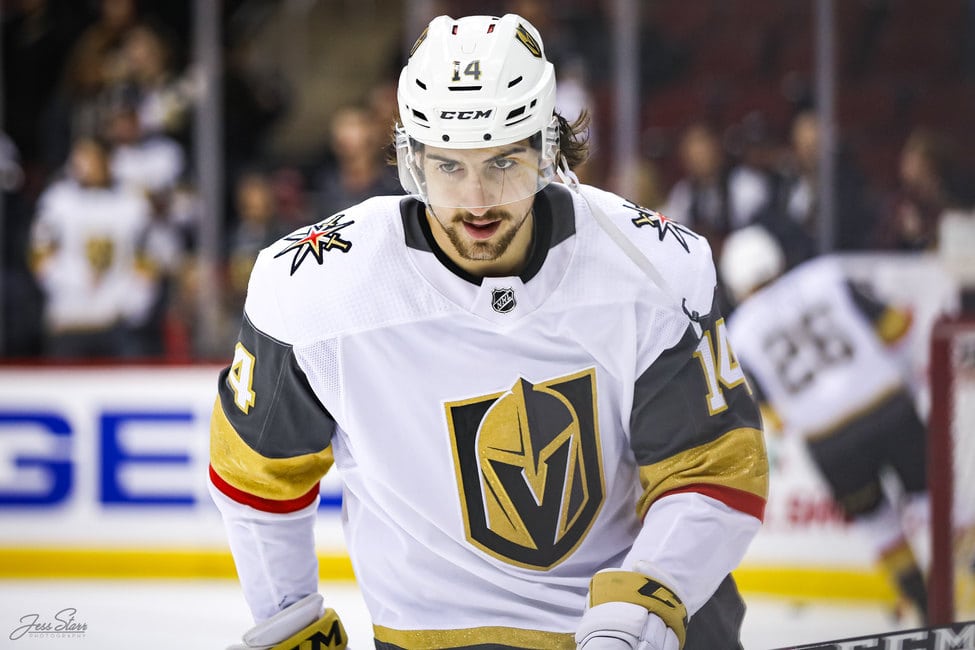 From what I have seen through his first four games, Hague has the potential to be a great two-way defenseman for the Golden Knights in the future. With a playing style similar to that of Jamie Oleksiak, he can be a fine weapon once he gains more experience. Overall, from what I've seen so far from him this season I am giving him a B. Only time will tell if he makes strides into becoming a solid top-6 defenseman, but I wouldn't put it past him. He has the makings to be a great player, he just needs more playing time.
Final Grade for the Month of January: B
Looking Forward
The Golden Knights are slated to play 11 games in the month of February. If all these rookies suit up for those games it will be exciting to watch what they do with the opportunity given to them. As for other rookies within the Golden Knights system, Kaedan Korczak has been called up to the taxi squad and will be looking to jump into the action soon. A big body himself, Korczak stands at 6-foot-4 and loves to physically engage the opponent, meaning he'll fit right into the Golden Knights' fast and hard-hitting style of play. I look forward to seeing all these rookies play in the coming games and seeing what they have to offer the Gold & Silver.
---
---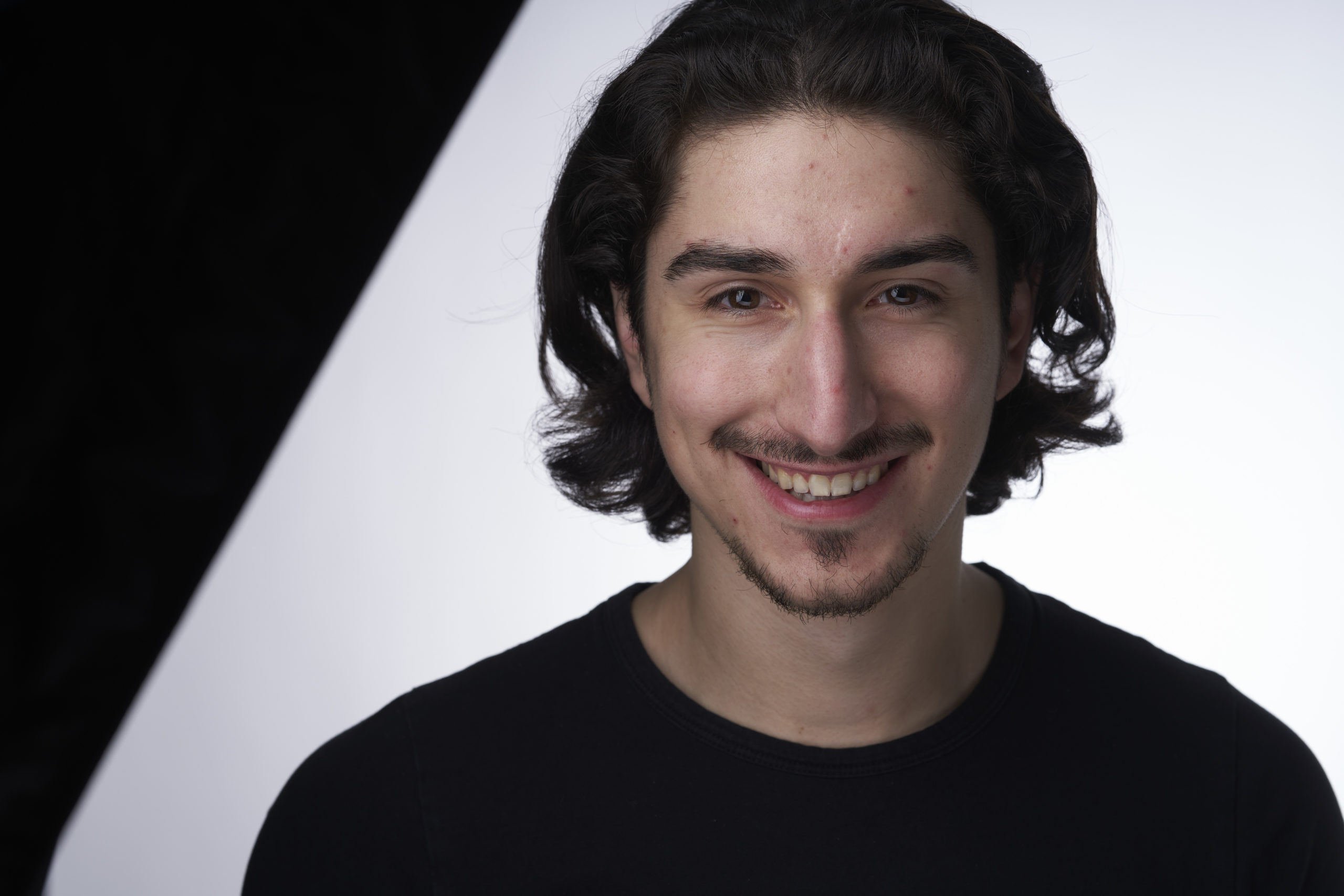 Michael Vidakis is a Montreal native who writes for the Vegas Golden Knights team here at The Hockey Writers. In his spare time, he enjoys the finer things in life such as Jean-Claude Van Damme movies, staring aimlessly outside windows and tangerines.