The Vegas Golden Knights have never done things the conventional way. Handing out big money and long-term deals to veteran players is generally the mark of a poorly run front office, but president George McPhee, general manager Kelly McCrimmon and owner Bill Foley have helped Vegas look like the exception to the rule.
A quick look at the Golden Knights' cap sheet shows nine players are making at least $5 million this season, 10 players are signed through the 2022-23 season and, somehow, over $20 million is already on the books for the 2026-27 season. In an era when fans value financial flexibility and cap space above all else, this seems disastrous on the surface. After all, why was a depth player like William Carrier handed a four-year extension last February, or why did Alex Tuch get a seven-year contract in 2018 as a restricted free agent with 15 career goals to his name, to say nothing of the team's $12 million goalie tandem?
Then again, isn't it working? Rising youngsters like Cody Glass, Nic Hague and Zach Whitecloud won't be due for new contracts until after next season. In the meantime, Hague and Whitecloud will likely render pending free agent blueliner Alec Martinez and his $4 million cap hit expendable this summer. Decisions on veterans Reilly Smith, Ryan Reaves, Brayden McNabb, Nick Holden and, yes, Marc-Andre Fleury can wait another year, giving the Golden Knights' prospects that much more time to move up the pipeline. Suffice it to say, with a 10-3-1 record, no one is particularly worried about cap space right now.
Here's a look at some of the heftier contracts on the roster – and how those players are making the financial commitment look pretty smart at the moment*:
*Each player is listed with the remaining term and money on their contract past this season.
Alex Pietrangelo – 6 Years, $52.8 Million
The Golden Knights may not have missed Alex Pietrangelo during his three-game absence while still on the COVID-19 protocol list, going 3-0 during that stretch. Still, that shouldn't take away from how the blueline anchor has been everything that Vegas hoped for when they landed him in free agency.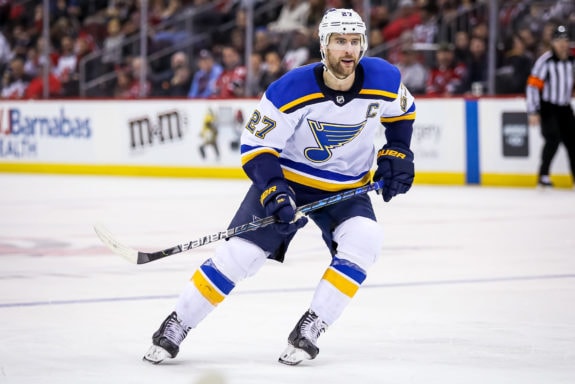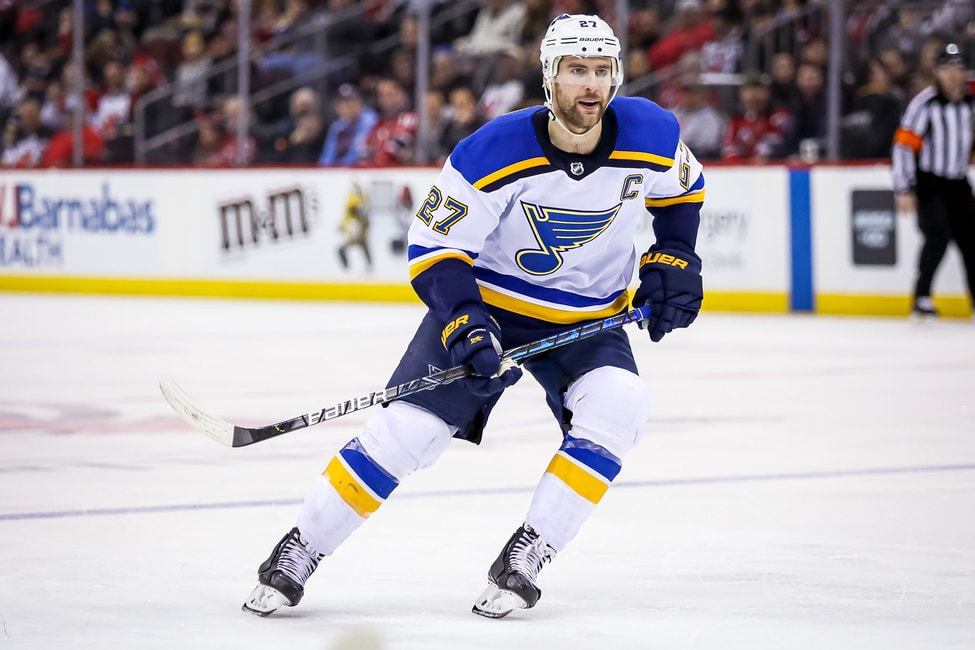 That Pietrangelo has a modest goal and three assists in 11 games obscure how impactful he's been on the back end of the league's second-stingiest club in goals allowed per game. Every night, the former St. Louis Blues captain not only logs major minutes (he ranks fourth in the league in average ice time) but also draws the assignment on the toughest opposing forward. Vegas' 1-0 win over the Colorado Avalanche on Sunday probably wasn't possible without the 31-year-old neutralizing Nathan MacKinnon.
Pietrangelo's hefty price tag was simply the cost of doing business with the top free agent on the market this offseason. There's plenty of risk in a contract term that will carry the 2019 Stanley Cup champion through until he's 37, with a full no-movement clause, but the club likely wasn't landing him for less, and a championship or two would go a long way towards making those later years seem far more palatable.
Marc-Andre Fleury – 1 Year, $7 Million
Heading into this season, Golden Knights management seemed to be counting the days until Fleury's mega-deal expired. Now, the 36-year-old's already remarkable career has taken another unlikely turn, with a red hot start to the 2020-21 campaign that's placed him at the forefront of the early Vezina conversation.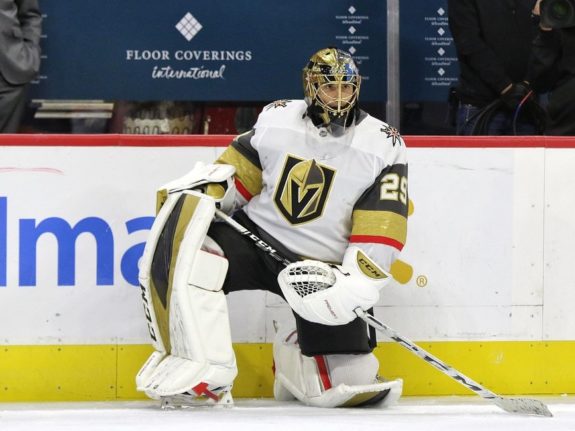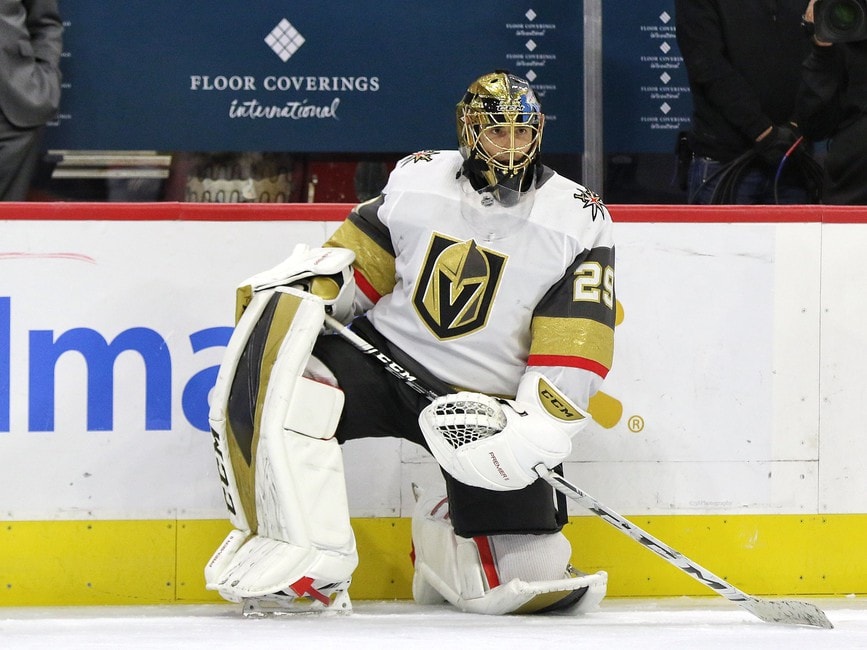 Fleury's torrid start has been well documented, and with Robin Lehner off to a comparatively sluggish start, the player that McCrimmon reportedly couldn't find a taker for this offseason is now essential to the team's success (from "Granger: Why the Golden Knights shouldn't trade Max Pacioretty" – The Athletic – 12/09/20).
Mark Stone – 6 Years, $57 Million
Along with Pietrangelo and William Karlsson, Mark Stone is part of the '2027 club', the trio of Golden Knights under contract for another six years. No, his $9.5 million per year cap hit doesn't come cheap. But Vegas has every reason to feel good about the eight-year deal Stone signed before last season.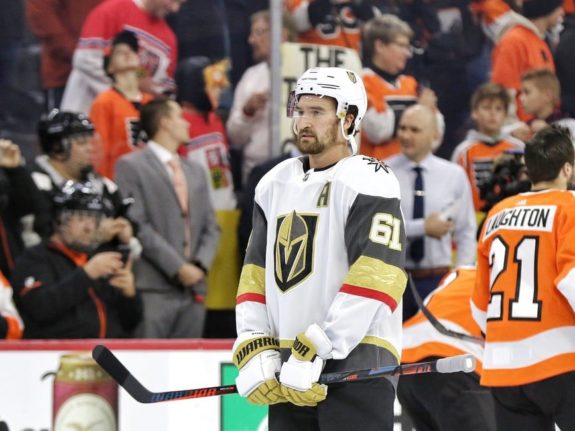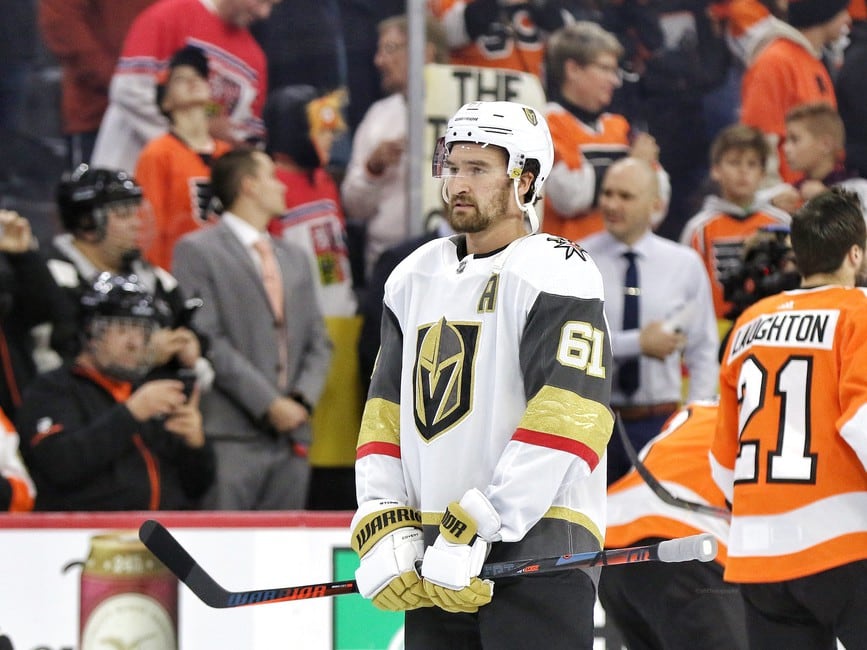 Stone has been exactly a point-per-game player (79 points in 79 games). No longer the new guy, the 28-year-old has established the organization's identity on the strength of his elite two-way, heady play. It's that lead-by-example style that earned him the captaincy heading into this season.
Max Pacioretty – 2 Years, $14 Million
You're still bound to find critics who question the cost – both financial and assets lost – of adding Max Pacioretty in 2018. The long-time Montreal Canadiens captain was acquired for Nick Suzuki and Tomas Tatar, both of whom are making an impact on the likely playoff-bound Habs. After adding Pacioretty via trade, Vegas doubled down by signing him to a four-year, $28 million contract. At the time, it seemed a particularly high cost in prospect/player capital and cap dollars for a player who was months away from turning 30 and coming off a season in which his goal total was halved from the season before.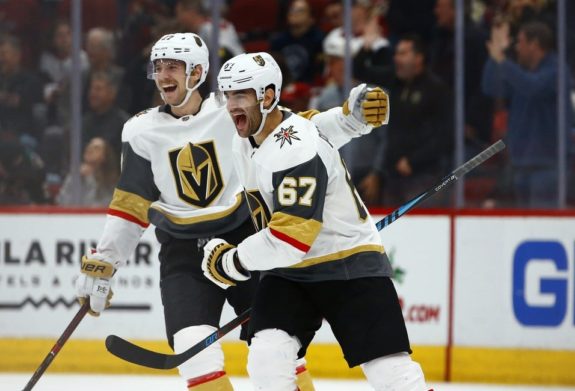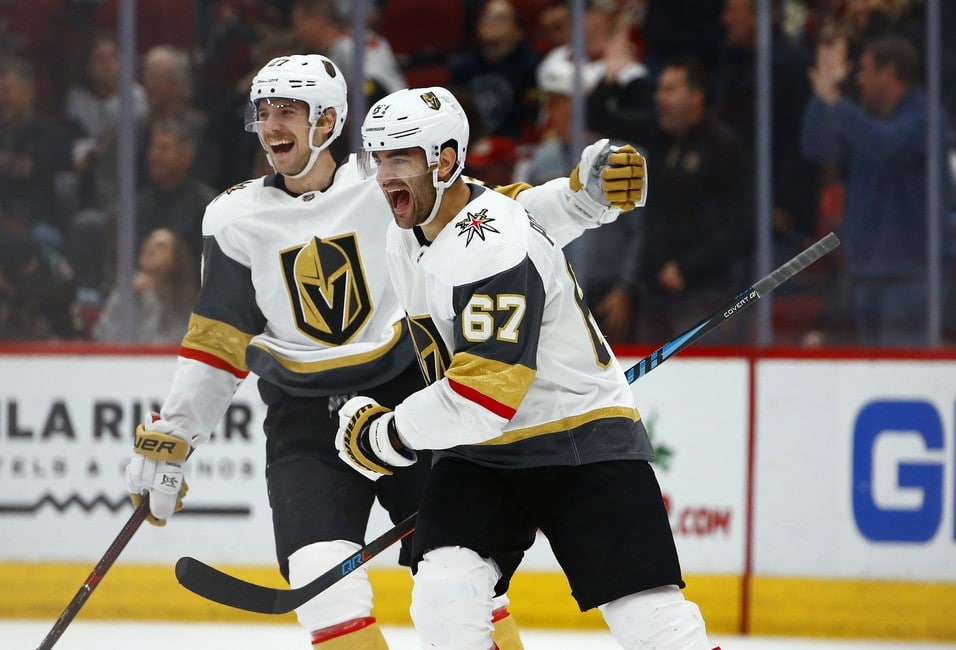 The Golden Knights were banking on a rejuvenated Pacioretty in new surroundings, and they got it. He's potted 54 goals across his first two seasons in Nevada and is now on pace for 32 goals (or over 40 in an 82-game season) this season. A top-line featuring him and Stone on the wings affords Vegas the luxury of rotating in centers, knowing that the veteran scorers can do the heavy lifting (no disrespect to Chandler Stephenson, who has three years left on his contract after this one).
Alex Tuch – 5 Years, $23.75 Million
Long-term extensions for young, still-developing players carry an inherent risk. No one knows how they'll develop, so committing big money and term can quickly leave management with an albatross on the books. Under better scenarios, a player's performance outpaces their contract, giving a team serious value. For now, at least, Tuch fits into that latter group.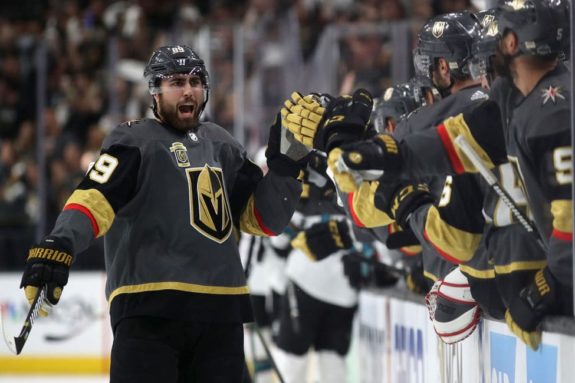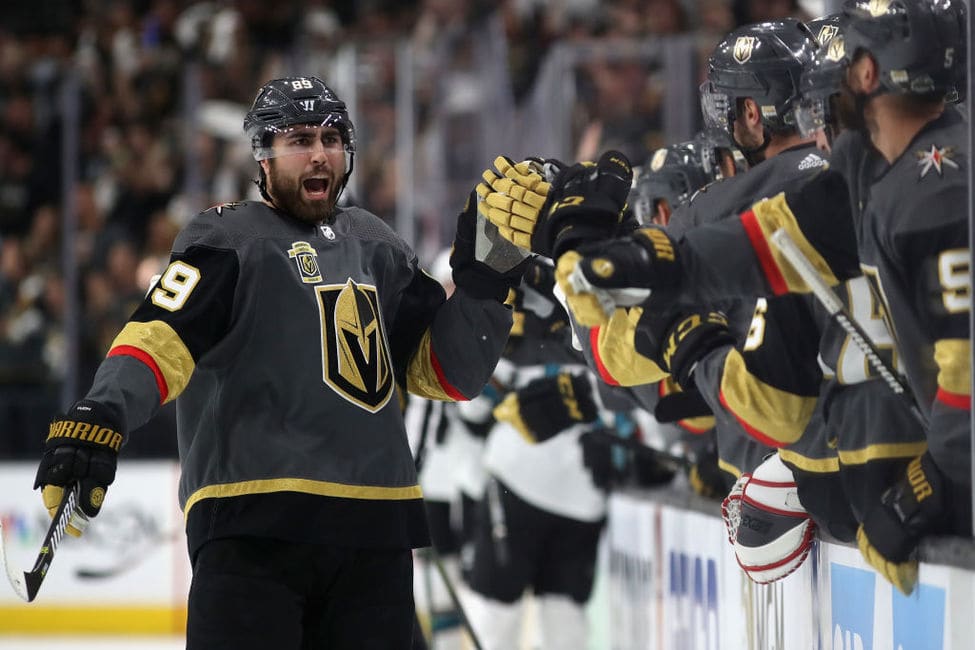 After a then-sidelined Tuch inked his seven-year extension a few games into the 2018-19 season, he got healthy and started producing right away, recording his first 20-goal season. Although the 2019-20 regular season was disappointing and injury-marred, the 24-year-old made up for it with eight goals and 12 points in 20 playoff games in the Edmonton bubble. Now, he's picking up where he left off, notching four goals and 10 points in 14 games this season. By the time the contract expires in 2026, Tuch will have only just turned 30, leaving plenty of prime years for the winger to produce.
To be fair, not all of the money on Vegas' books appears well spent. Carrier hasn't delivered on the same 'lock 'em up early' strategy as Tuch, while the early returns on Lehner's new five-year, $25 million contract haven't been promising, and William Karlsson is still owed a lot of money for what has been decent production over the past two and a half seasons. Still, there's more good money on the books than bad – we didn't even discuss Stephenson or budding Norris candidate Shea Theodore. Sure, the flat salary cap isn't ideal, but some cap gymnastics by McCrimmon are a small price to pay for a Cup-caliber roster that is built to last.
---
---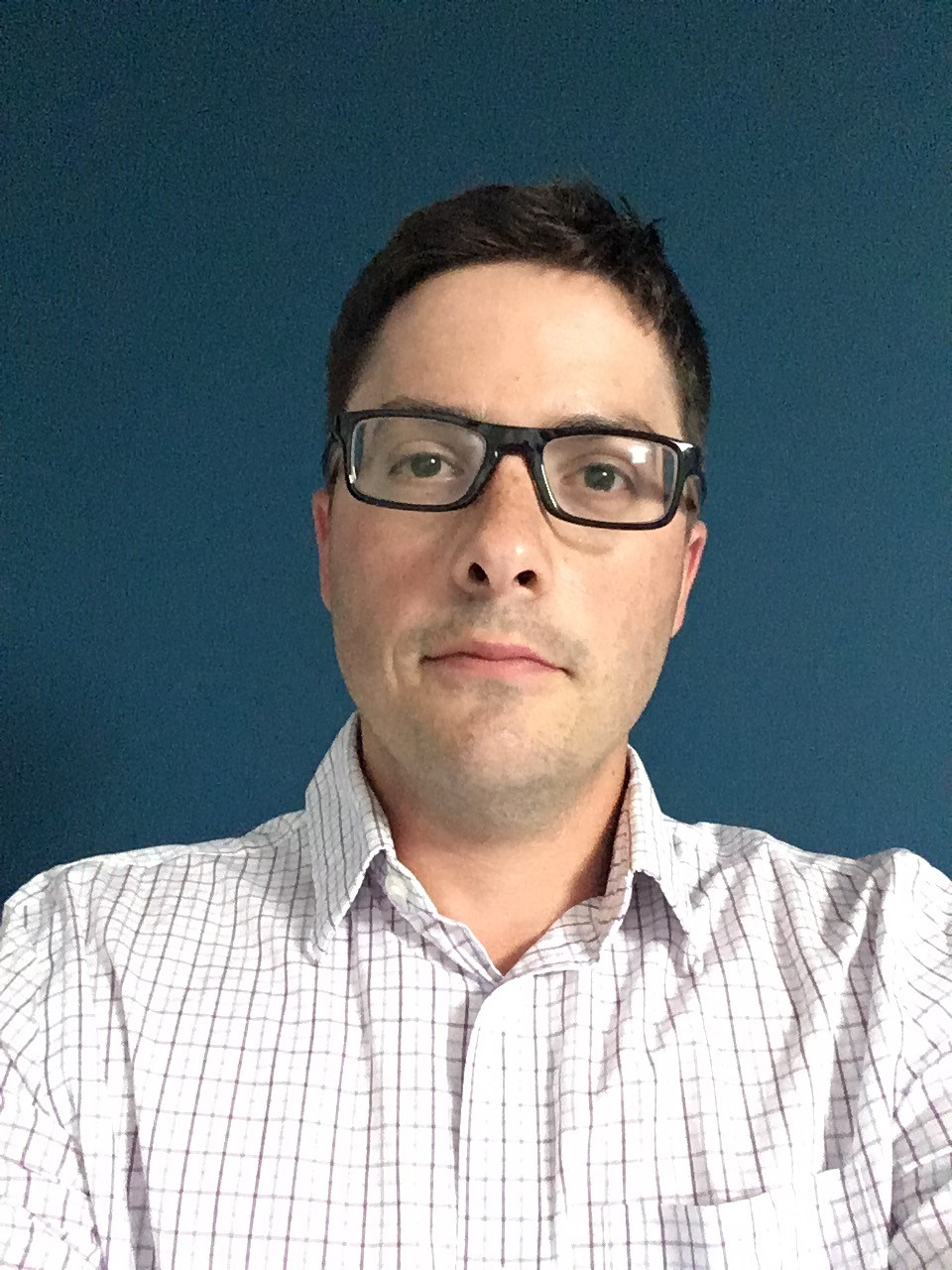 I may be a Leafs fan at heart (I've witnessed their highs and lows first-hand as a Scotiabank Arena employee), but I'm also a veteran freelance sportswriter who loves a good story. And there's been no better story in hockey over the past few years than the Vegas Golden Knights. I'm excited to be covering the NHL again on the Golden Knights' beat.