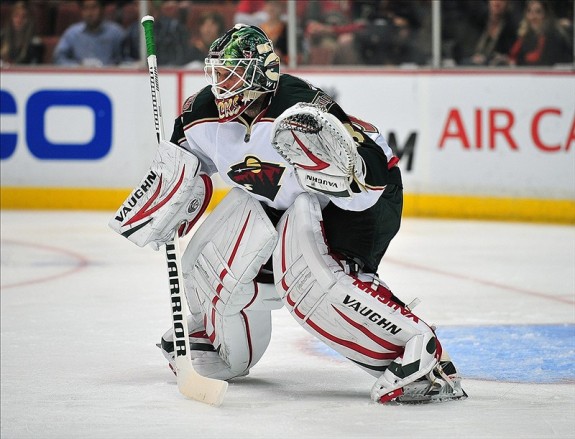 While there is an impressive list of great NHLers who went undrafted, players like Curtis Joseph, Ed Belfour, Dino Ciccarelli, Antti Niemi, and Adam Oates are the exception rather than even a vague semblance of a rule. Yet, they prove that every now and then a team catches undrafted lightning in a bottle. In their short history, the Minnesota Wild have managed to pull out a few players from the undrafted pool who have made an impact on the team and the league at large.
With undrafted players like Martin St. Louis, Rene Borque, Dan Girardi, and David Desharnais making their mark on the 2014 Stanley Cup run, the draft around the corner, and the Wild awaiting the first professional season from exciting undrafted prospects Christian Folin, Zack Mitchell, and Brady Brassart, we endeavor to look through the best undrafted free agent signings in Minnesota wild history.
The 8 Best Undrafted Free Agents In Minnesota Wild History
8. Casey Wellman
Wellman's career hasn't been a storied one, but he's managed 54 career NHL games over five professional seasons. Currently with the Washington Capitals, Wellman suited up for 13 games this season, grabbing two goals and an assist.
Wellman was a great offensive threat in his two collegiate seasons playing for U Mass Amherst, accumulating 34 goals and 44 assists over 75 games. He even made the All-Hockey East Rookie Team in his first year there. His two full AHL seasons playing for the Wild's affiliate in Houston (now in Iowa) also produced solid results as he gathered 28 goals and 38 assists through 68 games. However, that offensive production never translated into NHL success for Wellman, who has just six goals and 10 assists in his 54 career NHL games.
7. Nate Prosser
Prosser, a Minnesota native, made a splash this season playing a career-high 53 games. Prosser played great as the Wild fought through a number of injuries around the mid-season mark, including the loss of Jared Spurgeon and Keith Ballard.
Prosser was signed after playing four seasons with Colorado College and was brought right into the NHL at the end of the 2009-10 season, grabbing a couple of games in each of his first two seasons and playing significant time with the Houston Aeros. Prosser will be an unrestricted free agent on July 1 and may be on his way out of town with the Wild hoping to see prospects Matt Dumba and Christian Folin make a move into the NHL.
6. Justin Fontaine
Fontaine has only just finished his rookie season, but he's making an appearance on this list because of an impressive debut with the Wild. He ranked fourth on the team with 13 goals, playing in 66 games. Few expected Fontaine to appear in so many games at the start of the season, especially with prospects Brett Bulmer and Jason Zucker arguably projected to be higher on the depth chart.
Fontaine came to Minnesota after four years with the University of Minnesota-Duluth. He spent the 2011-12 and 2012-13 seasons playing in Houston where he piled up 39 goals and 72 assists through 137 games. The expectations for Fontaine's sophomore season will be considerably higher than his rookie year.
5. John Scott
While Scott may not have the potential upside that Prosser and Fontaine have, he's a veteran of 236 NHL games. Better known for his size — 6-foot-8, 259 pounds — than his skills, Scott has carved out an ongoing enforcer role in a NHL where that role is fading. Scott was signed by the Wild to the Houston Aeros after four years at Michigan Tech. Through his career he has only two goals (if you round up you could count that as .01 goals per game), four assists, and 430 penalty minutes.
4. Zbynek Michálek
Michálek only played one season for the Wild, spending the majority of his three years under contract playing for the Houston Aeros. But 12 seasons into a professional career — 10 of those in the NHL — he was clearly a good find.
Michálek has never been a offensive-minded defenseman, tallying just 36 goals over his 643 career NHL games, but you can't put stats to a the kind of tough defenseman he's proven to be. Like our next player, the Wild never benefitted from their foresight on his skills (though he was a part of the Houston Aeros 2003 Calder Cup team), but he is one of the rare undrafted players that went on to have a long NHL career.
3. Joel Ward
Ward signed with the Wild after being invited to try-out at camp in 2006 having had his first professional contract with the Houston Aeros in the 2005-06 season. A veteran of nine professional seasons (seven NHL), Ward has been a solid physical forward at 6-foot-1, 226 pounds and really came out this season as an impact player. He tallied 24 goals and 25 assists for the Washington Capitals, career highs in both categories.
Ward only played 11 games in a Wild uniform, but he proved to be a good find, even if it was never Minnesota who reaped the rewards.
2. Pascal DuPuis
DuPuis was signed by the Wild as an undrafted free agent in 2000, the team's first year of existence. He played just four games that season, spending most of the year developing with the Cleveland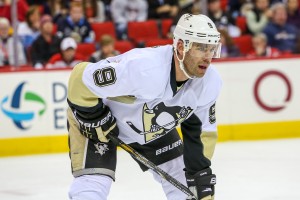 Lumberjacks of the IHL. He made his presence felt in his rookie year by tallying 15 goals and 12 assists in 76 games.
DuPuis has had a great career, playing 837 career games, scoring 182 goals and 212 assists, and winning the Stanley Cup with the Pittsburgh Penguins in 2009. He ranks among the elite undrafted players in NHL history.
1. Niklas Backstrom
Backstrom signed with the Wild as arguably the best non-NHL goaltender in the world in 2006. After Manny Fernandez went down with a knee injury in Backstrom's rookie season, Backstrom carried the team, gathering five shutouts in just 36 starts and leading the league in both goals against average and save percentage. He's been the starter ever since. Well, up until this season when he was unable to return to old form after off-season surgery and found himself a part of the incomprehensible goalie carousel that included Josh Harding, Ilya Bryzgalov, Darcy Kuemper, and John Curry.
Backstrom was an All-Star in the 2008-09 season, represented Finland in the 2010 Olympics (he was a back up in the 2006 Olympics and on the gold medal-winning Finnish team in the 1998 World Junior Championships), with Manny Fernandez won the 2006-07 William Jennings Award, and the 2006-07 Roger Crozier Saving Grace Award (best save percentage). Playing in 390 career games with a save percentage of .916, Backstrom certainly deserves the title of best undrafted free agent signing in Minnesota Wild history.
Dustin Nelson writes about news and the Minnesota Wild for The Hockey Writers.