by Jas Faulkner, contributing editor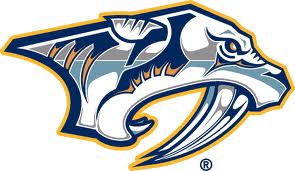 It's Friday! Grimm day!  (Oh, wait.  That's on NBC.  It will inevitably be preempted by reruns of The Voice or scooted to 2am on Sunday by the local affiliate because Silas Weir Mitchell said, "Boobies!"*)  Anyway, it's Friday and we have four games to look at, so I'll abbreviate the preliminary yacking and get to it…
One Out of Three Ain't Bad
Nashville @ Detroit February 17th, 2012
Sometimes you just have to weigh the historic implications against more immediate gratification and be okay with what happens.   For those of you who missed it, what happened was a home winning streak by the Winged Wheels that had everyone with even a  passing  interest in hockey looking on, wondering  just how far it would go. Nashville was the 21st  notch on the post for the Boys in Red.  In most cases, I want My Guys to win, but this was different.  If they won, they had the distinction of breaking the longest streak in league history.  If they lost, history would march on.  So how did they do against the Red Wings juggernaut?  Not bad.
Nick the Knife got the lone goal for the Big Cats with an assist from KingTut2.  On the home side, Franzen put the Wings on the board with some help from Bertuzzi and Datsyuk.   The game was decided by a final goal from Dats with some help from Zetterberg and The League's Most Perfect Person.**
Like Shooting Stars in a Barrel
Nashville @ Dallas  February 19th, 2012
Emotions got as mixed as metaphors as Nashville gave a whippin' to Dallas to get the Detroit out of their system.  At first, things looked like they might be different for the Stars. Ryder lit the lamp early on with assist from Ribiero and Ericsson.***  Unfortunately for them, they would not see another Stars goal until thrid when Goligowski would get one more in before the clock ran out.  Between those two bright spots for Dallas,  Gabriel Borque put Nashville on the board with help from 'Lebbin and Halischuk, The Cannon fired one past Lehtonen with help from Sarge and Sergei the K and Colin Wilson nailed the Cats' victory with help from KingTut2 and The Great Wall of  Finland.  Gill tripped.  Robidas and Larsen sticked.  The Cats outshot, outskated and outshone the Stars, then everyone had a Moon Pie and went home.****
'Nucks Beached, Fishhead  Harpoons Luuu, Pictures at 'Lebbin
Vancouver at Nashville  February 21st, 2012
Congratulations to Burrows for playing his 500th game in the NHL¹.  In a sport where the rosters tend to skew younger and younger,  hitting 500 is going to be a rarer goal in the near future.  The night was also distinguished by the presence of Fishhead, who said "Nu?  You think you're benching me?" to the flu and played one of his best games of the season.  He has now earned a new name.  He shall be called Big Tuna from here on out. ²    So how did Big Tuna and the rest of the Den do against Orca and Friends?    Here's a quick rundown:   No one lit the lamp during first.  Things began to heat up during second with lots of visits to the sin bin and Big Tuna scoring the first goal of the evening with soem help from Sgt. Suter and Ratman.  Seven minutes later Sergei the K  put one on the board for The Cats with help from Hal Gill and…Big Tuna.  Third period the Predators capped off the evening with a slap shot from 'Lebbin with help from Ratman and Big Tuna, who was determined to keep his punim front and center as a big nyah nyah to the virii that tried to get the best of him.   Tradition has dictated that the hot tickets in Nashville have been when the BeeHawks and Wings come to town.  This season is proving that the matchups to see are the ones that happen when a cold north wind brings the horde from BC to The Stone.
We Arnott Amused
St. Louis at Nashville  February 23rd, 2012
Arny hit the ice at Bridgestone and the Predators had a similar result to many other times Arny hit the ice at Bridgestone.  Actually, that's too harsh.  The chemistry between Arnott and Nashville was often a bit unstable.  Sometimes it was well-placed dynamite and other times things just blew up in ways no one wanted.  Arnott, who is damned good,  just needed to find the right niche.  It looks like he found that niche in St. Louis.  In other news about big people in sweaters balancing on skinny pieces of metal: Hal Gill got pointed to the box for slapping a puck over the glass.  You can't help but look at him and think, "The boy can't help it."   The tied game was decided by a shootout.    The Blues and their retinue then poured into the streets and enjoyed the best that Thursday night in Nashville has to offer.³
And with that, you are now up to date on Nashville.  Next Greetings will feature the California Invasion as the Sharks and Kings come to town and then wind up with a trip to Carolina.  Until then, do good things, be nice to your mamas and keep those pucks frozen.
*Before you start DVRing "Grimm" know that Crazy Donny has not said "Boobies" nor have there been any bare boobies on the show.  It's an excellent horror series that mixes folklore with Portland, Oregon, antique journals from various members of the Grimm family and werewolves.  If they had Abraham Lincoln, elements of steampunk and gatling gun-toting apes, it would be the perfect show.  Did you like the original Night Stalker?  (I'm talking about the one with Darren McGavin, chooches.) Then try this one out.
**I have a hard time not imagining that somewhere in Sweden there are scientists in a lab high-fiving each other every time Lidstrom does something good.
***Maybe it's the Mike Ribeiro curse.  My adopt-a-granny Sylvia once banged on the glass and yelled, "Mike Ribiero, you make me damned mad!" as he waved cheerily at what he probably saw as a tiny elderly Cherokee Methodist church lady cheering him on.  If I remember correctly, they lost that night, too.  And yes, hockey fans ARE different.
****Well, no, I don't know for a fact they had a Moon Pie and went home.  Are you saying they didn't?
¹ To be fair, I got just as excited when Starbucks emailed me that I could now get a free breve with my card.  Which is cool.  It would be even cooler if I knew what a breve was.
² No, I will not change it again.  Do you know how long I had to sit on hold with the home office in Tronna to get permission to do that?  And no one played cute cartoons and movie clips while I waited.  Humph.
³ Oh, never mind…