Less than a week after a Wayne Gretzky O-Pee-Chee rookie card became the first hockey card to break the $1 million barrier, two arrests have been made in connection with the theft of the Great One's memorabilia.
The Brantford Police Service (BPS) announced that arrests were made on Dec. 15, 2020, after a joint investigation between the Ontario Provincial Police (OPP) and the Royal Canadian Mounted Police (RCMP).
"As the lead agency in this multi-jurisdictional investigation, the Brantford Police Service is thankful for the assistance provided by our valued partners; the Ontario Provincial Police and the Royal Canadian Mounted Police as well as the additional assistance from the Halton Regional Police Service," said Chief Rob Davis of the BPS. "As a result of the work of our skilled investigators, over $500,000 USD in Gretzky memorabilia was successfully recovered."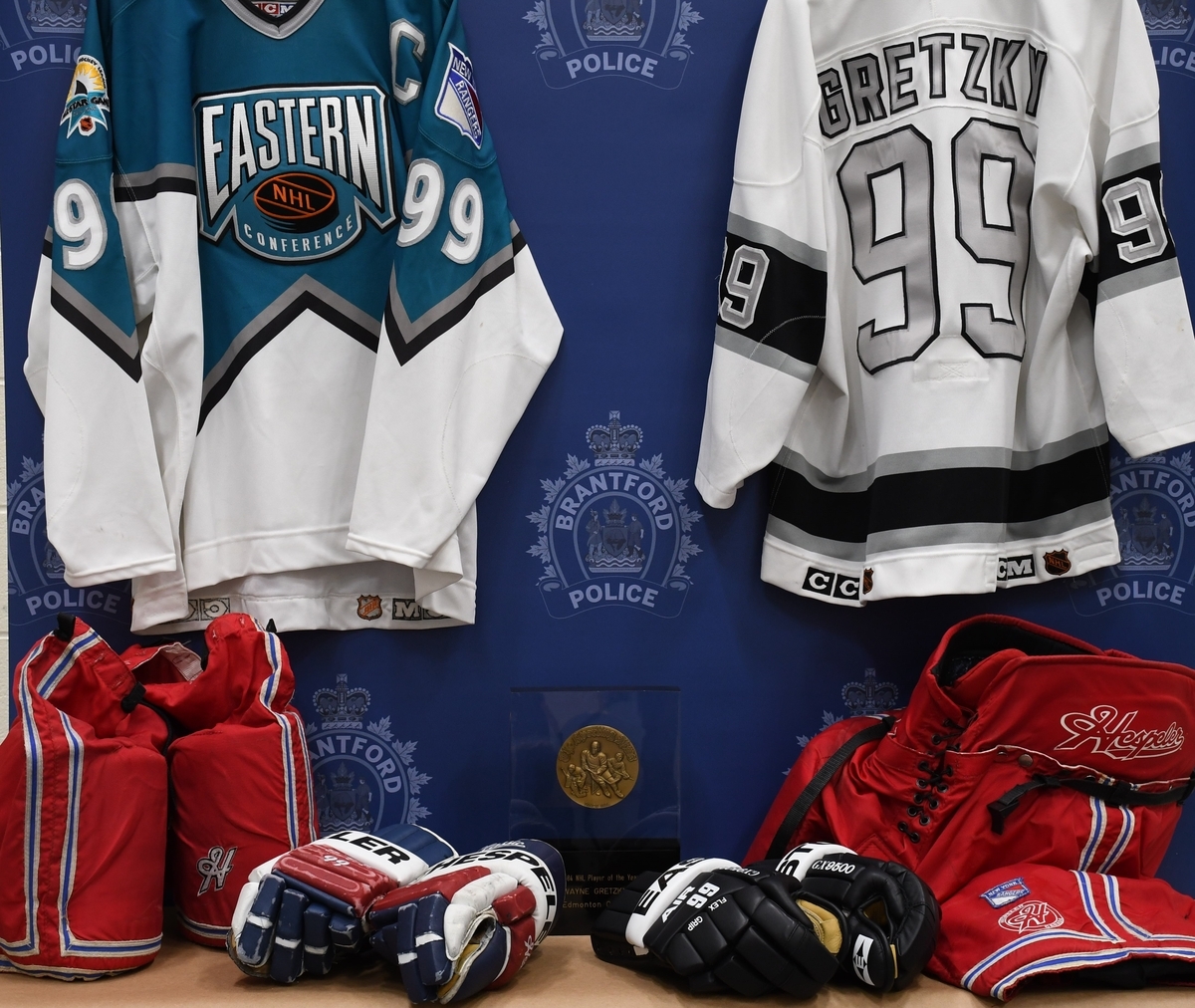 In August, the memorabilia was stolen from the basement of Walter Gretzky, Wayne's father, at his home in Brantford ON. After some items were discovered missing, the Gretzky family contacted the BPS, who launched the investigation and quickly discovered that several of the items taken from the home had been sold to various collectors across Canada.
2 Arrested
A 58-year-old male from Oakville, ON, west of Toronto, is charged with theft over $5,000 and possession over $5,000 and a 58-year-old female from Brockville, ON is charged with fraud over $5,000 and breach of trust. The female charged is June Dobson.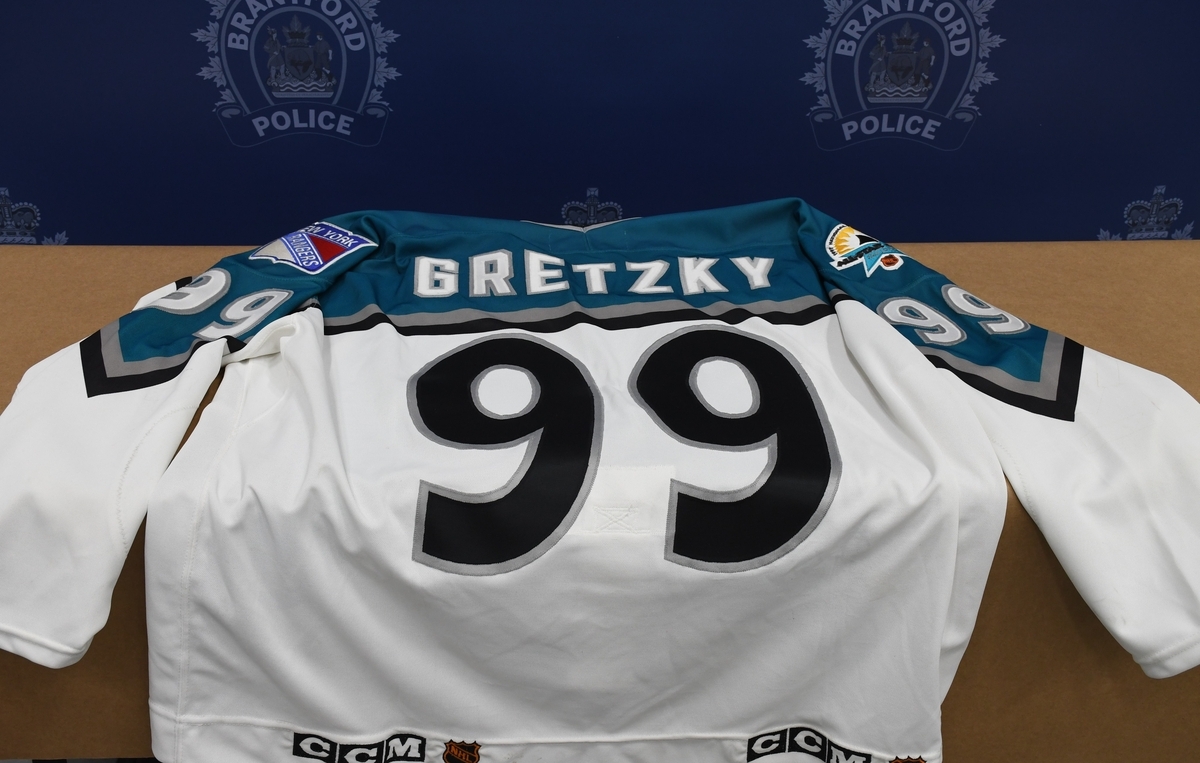 Police investigated the case for three months and on Dec. 8, 2020, BPS officers, OPP and RCMP, with assistance from the Halton Regional Police Service, executed search warrants at five homes across Ontario and Alberta.
Police were able to locate much of the stolen memorabilia including a number of game-used sticks, jerseys, pants, hockey gloves, and a 1983-84 Player-of-the-Year Award.
Gretzky Family Thanks Police
"On behalf of our family, I would like to thank the Brantford Police Service, the Ontario Provincial Police, and the Royal Canadian Mounted Police for everything they have done regarding this investigation," said Glen Gretzky, a representative of the Gretzky family.  "I would like to sincerely thank every member of the team; the professionalism, dedication and support they have shown has been greatly appreciated."
The home of Walter Gretzky first became home to his son's memorabilia in the 1960s. Mr. Gretzky saved all of his son's numerous awards, trophies, skates, jerseys and photos when Wayne was a minor hockey phenom in Brantford. The basement has had some facelifts through the years to accommodate the multitudes of memorabilia Wayne sent home to his family.
"I have always had an appreciation for memorabilia, and I have always sent items that I thought were important home to my father," Gretzky said during a 1993 interview.
That year, Gretzky opened his landmark restaurant in Toronto that was jam-packed with memorabilia and was a must-see for sports fans. "The memorabilia in the restaurant all came from my father's basement," Gretzky said in the same interview. "There isn't room at the house for everything, so we went through and selected some items that we thought people would want to see."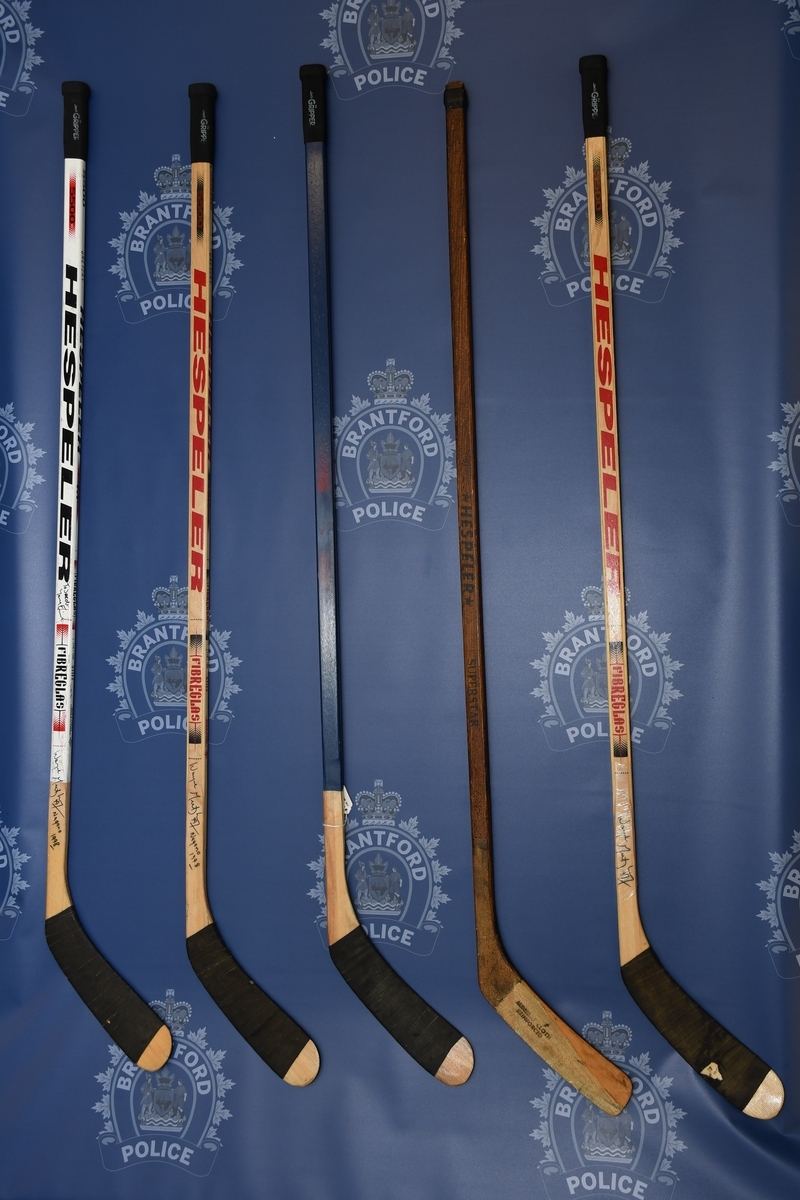 The restaurant closed in October 2020. The building is being knocked down to make way for a 47-story condominium tower. Specauctions.com is currently hosting an online auction with a number of items and souvenirs up for sale to Gretzky collectors. Proceeds from the auction are going to charity.
OPP Investigator Charged With Fraud
During the investigation, police uncovered evidence that led to the second arrest.
"I can confirm that June Dobson is the individual from Brockville charged in this investigation. I can also confirm that Inspector Dobson is the Detachment Commander of the Grenville OPP," said Grenville County OPP spokesman Bill Dickson in an e-mailed statement. "While Inspector Dobson was on duty when the alleged incidents took place, she is currently on unrelated leave. We cannot speak to the reasons for her leave due to privacy guidelines."
Dobson is a friend of the Gretzky family and according to BPS, she sold a Gretzky autographed stick while misrepresenting it as game-used.
"The charges against Inspector June Dobson are not related to the larger theft investigation," Dickson added. "During the course of the initial investigation, police uncovered evidence, unrelated to the initial investigation, that a separate individual is believed to have committed fraud involving Gretzky memorabilia."
Gretzky has had a relationship with the Upper Deck Company as its hockey spokesman for close to 30 years. Upper Deck Authenticated has had an exclusive memorabilia and autograph deal with Gretzky for close to a decade.
"He is part of our Upper Deck family and he remains at the forefront of our trading card and memorabilia products," said Upper Deck Hockey Brand Manager Paul Zickler. "Even though he has been retired for 20 years, he is still extremely popular and remains the most sought after player in hockey among collectors of cards and memorabilia."
Industry experts warn collectors to make sure that any piece of memorabilia from Gretzky or any other NHL superstar are purchased from a reliable source and are properly verified and come with a certificate of authenticity.
---
---