In the past four decades, many hot NHL rookies have driven the hockey card market. Mario Lemieux, Patrick Roy, Brett Hull, Eric Lindros, Pavel Bure, Jaromir Jagr, Alexandre Daigle, Sidney Crosby, Alex Ovechkin, Nathan MacKinnon and Connor McDavid all come to mind as players who have created a frenzy among collectors during their rookie season.
None compare to Wayne Gretzky.
The Great One became hockey's first icon to have his rookie card sell for more than $1 million US. The 1979-80 O-Pee-Chee rookie card, No. 18 in the set, sold for $1.29 million (US) in the Heritage Auctions sale that ended on Dec. 11.
However, if you have the card, don't assume you are a millionaire.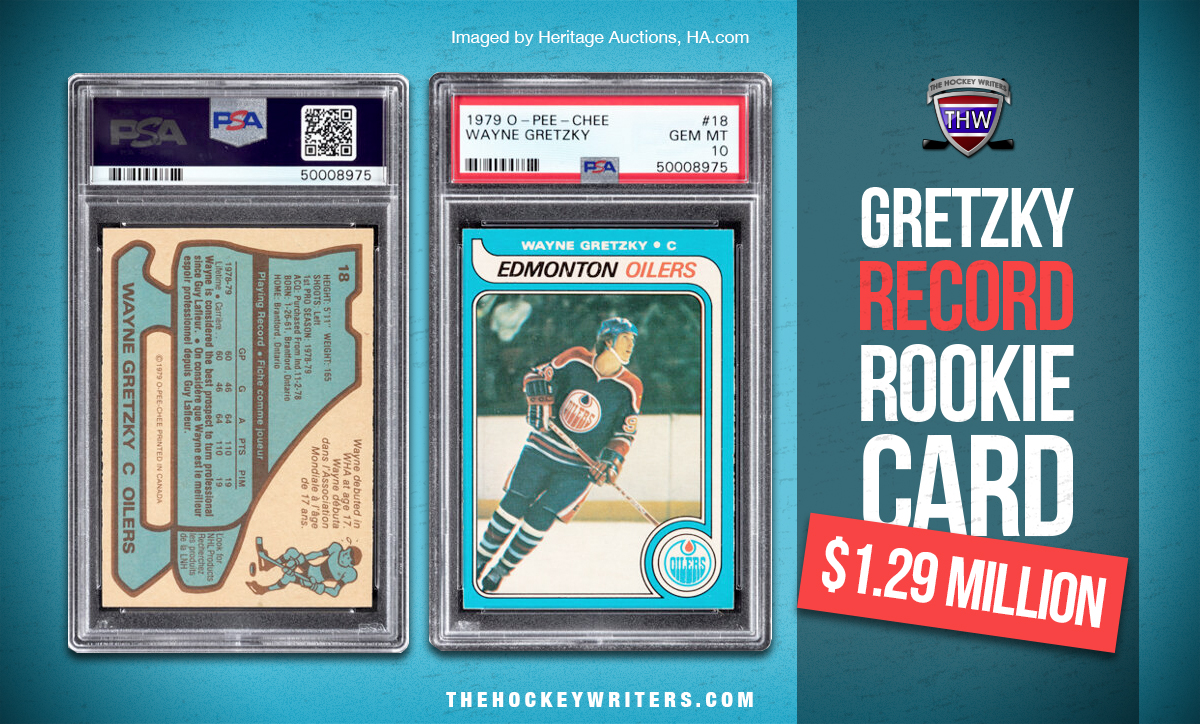 The card that sold was graded a Gem Mint 10 by Professional Sports Authenticator (PSA). Through the decades, only two of the Gretzky O-Pee-Chee rookie cards have earned a grade of 10 from PSA. A total of 5,711 of the O-Pee-Chee rookie cards have been graded by PSA.
In the same auction, a 1979-80 Topps Gretzky PSA-graded 10 Gretzky rookie card sold for $720,000. PSA has graded 6,048 versions of the Topps card, and like its O-Pee-Chee counterpart, there are only two Gem Mint 10's in existence.
O-Pee-Chee vs. Topps
For collectors who were not around during the hobby's golden decades of the 1980s and 1990s, there is often confusion between Topps and O-Pee-Chee.
New York-based Topps produced cards for the United States market. O-Pee-Chee, a Canadian gum and candy confectionary, began producing trading cards in the 1930s. In 1958, London, ON-based O-Pee-Chee entered into a marketing agreement with Topps to promote trading cards in Canada. O-Pee-Chee helped Topps produce and distribute NHL and CFL cards that year.
O-Pee-Chee became known to many as a Canadian version of the Topps card sets. Hockey and baseball cards were the most popular card products, and there were also entertainment card sets produced. The O-Pee-Chee hockey card sets featured the same photos as the Topps cards, but the O-Pee-Chee sets were often larger. The card backs usually featured a brighter card stock, and the O-Pee-Chee card back text was in both English and French.
The Topps cards are often in better condition because of the way they were produced. The O-Pee-Chee printing facility in London used a wire cutter. O-Pee-Chee also used a different grade of paper than Topps who used a blade cutter. Topps cards from that era have a much cleaner cut than their O-Pee-Chee counterparts.
When the image of the Gretzky O-Pee-Chee PSA 10 rookie card was released by the mainstream media, many experts questioned whether or not the card should be graded 10. The right side of the card looks like it has a rough edge from the cutting. The Topps card, meanwhile, looks more like a 10.
But even though the Topps card looks nicer, the market demand for O-Pee-Chee cards over their Topps counterparts has always driven a premium value for the Canadian cards among collectors.
NHL-WHA Merger
The 1979-80 season marked a turning point for the NHL. The league had absorbed five WHA teams, including the Edmonton Oilers. Gretzky had left his junior team, the Soo Greyhounds, to turn pro as a 17-year-old. He began his career with the Indianapolis Racers during the 1978-79 season.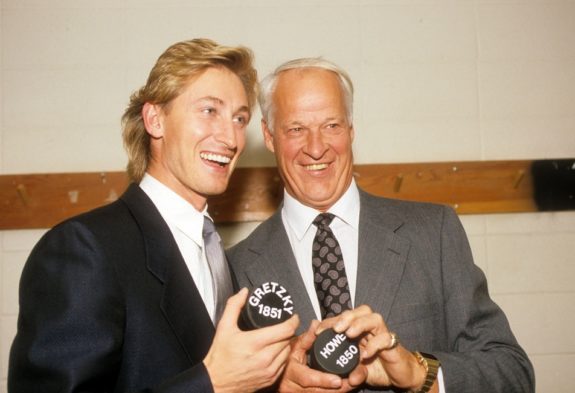 Gretzky, Peter Driscoll and goalie Ed Mio were sold by the financially strapped Racers early in the season. When they left Indianapolis, they actually thought they were going to Winnipeg. A last-minute deal was struck between Racers owner Nelson Skalbania and Oilers owner Peter Pocklington while the plane was in the air, and they landed in Edmonton.
On Nov. 9, 1978, the Oilers visited the New England Whalers. It would mark the second time that Gretzky would play against his boyhood hero, Gordie Howe. The Oilers wore their blue uniforms. Their logo in the WHA days was different then. The word "Oilers" was in orange. It was changed to blue when the team began play in the NHL.
The photo of Gretzky on his rookie card was taken on that night in New England.
Timing Is Everything
Until the 1990s and the introduction of a second series, it was rare for a player to have a rookie card on the market during his first NHL season. The process for producing a trading card set took several months. Photography was used from the previous season's games. The summers were spent editing photography, airbrushing photos, getting approvals from the league and players association, and then printing and packaging. In today's digital world, it is still a long process, but in the 1970s and 1980s, it was impossible to shoot images of a player in October and include him in a card set.
Because of that, the rookie cards of most players, including Gretzky, did not appear in sets until their second pro seasons. The NHLPA licensing agreement states that a player cannot be on an NHL hockey card until he plays in his first game. There have been exceptions over the years. Score used Eric Lindros when he signed with Pinnacle Brands, Inc. as a spokesman before his rookie season.
Another exception was the Canada Cup. Upper Deck also included Lindros in their hockey card set as they had a deal to include players from the 1991 Canada Cup and he had played Team Canada in that tournament. Canada beat the United States in the final in the last Canada Cup ever played.
Upper Deck has also had the chance to get players through their agreements to include players from the World Junior Championship in their late season releases. This year, they got permission to include Alex Lafreniere in their Young Guns subset.
Gretzky Once Owned First Million Dollar Sports Card
While the Gretzky card is the first to crack the million-dollar mark, it is not the first sports card to do so. The first card to reach a million is the Honus Wagner T206 card. The American Tobacco Company produced the T206 baseball card set and the cards were included in packages of cigarettes. Wagner, a Pittsburgh Pirates star, refused to be included in the card set as he did not want children to buy cigarettes to obtain his card.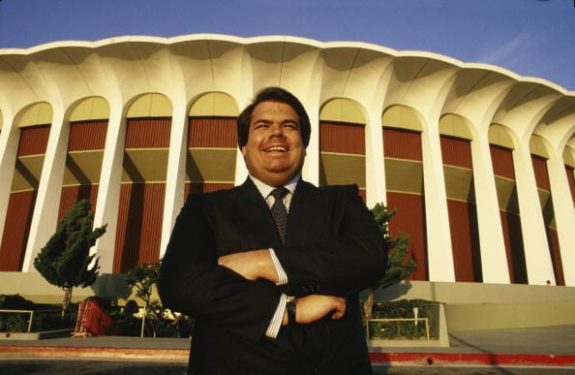 As a result, very few Honus Wagner cards ever reached the public. Estimates are that between 100 and 200 of the Honus Wagner cards ever existed.
Interestingly, the first-ever Wagner card to sell for more than a million dollars was once owned by Gretzky. In 1991, Gretzky and Los Angeles Kings owner Bruce McNall bought one of the cards for $451,000. That particular card was considered different than the other Wagners in circulation. It is believed it came from an uncut sheet.
Gretzky eventually became the sole owner of the card and sold it to Walmart and Treat Entertainment for $500,000. They used the card in a promotional contest. The winner of the card sold it through Christie's auction house for $640,000. In 2000, Brian Siegel paid $1.27 million for the card, making it the first sports card to break the million-dollar barrier. In 2007, the card was sold to Arizona Diamondbacks owner Ken Kenrick for $2.8 million.
In 2016, another Wagner card sold at auction for $3.12 million. But the Wagner card lost its spot as the most valuable baseball card earlier this year when a 2009 Bowman Chrome Draft Prospects Superfractor autographed Mike Trout 1 of 1 sold for $3.936 million. Ken Goldin, a well-known sports card dealer and former TV personality on the Shop at Home TV Network, sold the card through Goldin Auctions.
Although the frenzy for hockey cards and baseball cards isn't what it was 30 years ago, having the Wayne Gretzky O-Pee-Chee PSA 10 rookie card crack the million-dollar mark has put hockey card collecting back in the spotlight.
Jeff Morris is the former editor and publisher of Canadian Sports Collector magazine. He also worked as hockey brand manager at Pinnacle Brands, Inc. and Pacific Trading Cards.
---
---
Jeff Morris has been a hockey writer for more than 30 years. He began his career working for small town newspapers in Eastern Ontario before becoming the editor of Canadian Sports Collector magazine in St. Catharines, ON. While there, he also freelanced as a Buffalo Sabres beat writer. Morris would move on to Dallas to become the NHL brand manager at Pinnacle Brands, Inc. From there, he worked in the sports trading card and collectibles division at Shop At Home TV in Nashville and Denver, and then moved to Seattle to be the VP of Marketing at Pacific Trading Cards, Inc. in Seattle. He had continued to cover the NHL as a freelance writer, and while in Seattle, he became a weekly hockey columnist for ESPN.com. During the 2005 NHL lockout, he returned to Ottawa and became a newspaper and magazine publisher and editor, and was also an NHL contributor for Fox Sports Radio. He also began covering the NHL for Hockeyology.com, and also covered the Ottawa Senators for his own publications. He went to Carleton University to study journalism, and graduated as the school's all-time scoring leader in football and was a conference all-star three times. He had several pro tryouts and played semi-pro football for 10 years while pursuing his career as an NHL writer. He remains involved in football as a coach and referee, and is a Canadian Football League off-field official.