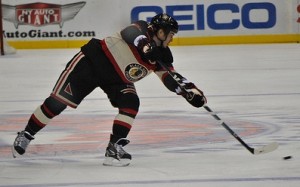 ~ One NHL topic I find very interesting is the Restricted Free Agent offer sheet. Since it's typically seen as a shady tactic, we rarely see them employed in the NHL anymore. Only one player (Dustin Penner) has switched teams via an offer sheet since 1997. Niklas Hjalmarsson, recently offered a 4-year, $14m deal with San Jose, will also be staying in Chicago as the cash-strapped Blackhawks have decided to match the offer:
Calling Hjalmarsson one of his team's "core" players, Blackhawks general manager Stan Bowman said Monday that Chicago will match the four-year, $14 million offer sheet the defenseman signed with the San Jose Sharks last week. Bowman said the team would complete the paperwork within the next day.
[Insert Dale Tallon paperwork joke here]
~ In a vacuum, this is actually a nice deal for Chicago. Hjalmarsson probably isn't worth $3.5m based on his play last season, but in a few years I'd be willing to bet his play far exceeds that price tag.  Albeit a totally different skillset, he has as much upside as I noticed in Duncan Keith a few seasons ago. I'd peg him ultimately somewhere between Rob Scuderi and Nicklas Lidstrom.
Unfortunately, the Blackhawks don't play in a vacuum.  Many still feel Patrick Sharp may be on the next bus out of town, but I don't see any way Chicago gives away what he brings to the table for pennies-on-the-dollar. That said, as shocking as it sounds, Antti Niemi has to be the odd-man out. Over at Paint It Blackhawk, Jim Neaveu hit the nail on the head:
Instead of going that route with a goaltender who hasn't even started a full regular season's worth of games in his career, the Hawks would perhaps be better suited matching the Hjalmarsson offer-sheet, letting Niemi go, and then bringing in a cheaper veteran free agent to compete with Cristobal Huet for the starting job in Chicago. Whether that would be a guy like Marty Turco or Jose Theodore remains to be seen, but there are other options available at the goaltending spot should the Hawks decide to part with Niemi.
~ From a San Jose Sharks perspective, it has to be refreshing for fans to see Doug Wilson isn't afraid to ruffle some feathers to improve his squad.  The Hockey Broad brings up an interesting thought – what if Hjalmarsson wasn't the Sharks top priority after all?
There also remains the speculation that San Jose's ultimate target is not in fact Hjalmarsson, although they clearly would love to have them. If Chicago chooses to match the Sharks offer, it is extremely likely that Niemi would get squeezed off the team – unless arbitration manages to be in the Hawks favor, somewhere in the neighborhood of $1.75-2.5M/year or less. If Niemi doesn't get signed by Chicago, it is very likely that the Sharks would swoop in to scoop him up and perhaps sign him to the multi-year deal his agent wants so badly. They let Nabakov go, and have two decent, although not spectacular, goalies on the roster – one signed for only 2 years; the other for just 1. With a thick defense, however, the Sharks may hope for what Chicago was able to craft this past year – a team that heavily rode its defense/goalie team to a Stanley Cup.
~ Fear the Fin also has a great rundown of the factors at play from the San Jose point of view:
…the hope that Wilson can magically pull two rabbits out of his hat this offseason and stay under the salary cap (top three defensive defenseman, Tomas Kaberle) ignores a couple things– the fact that DW has cashed in on some very peculiar situations over the years. Whenever one cites his notorious trade steals, the names Joe Thornton, Dan Boyle, and Dany Heatley come to mind. These are the home runs that we've come to expect out of Wilson, but I'm just not sure he can pull off a double bomb this offseason.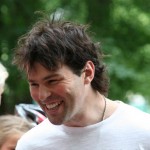 ~ The Pittsburgh Penguins don't retire numbers for just anyone, but as Jaromir Jagr's hockey career winds down, Bob Purkey wonders whether his number should be hung from the rafters of the new Consol Energy Center. (If personality is a factor in retiring a number, how did Patrick Roy get his retired twice?)
Why #68 SHOULD NOT be retired

4. His personality, requesting trades toward the end of his career are not the traits a fan wants to see hanging from the Consol Energy Center's ceiling every night.
~ We're all pretty sick of the Ilya Kovalchuk Saga Part Deux by this point, but this tidbit in Rich Chere's Monday column at the Star-Ledger caught my eye:
One of the proposals apparently asked that Kovalchuk be paid a low salary with a high bonus in 2012-13 because that has the potential to be a lost season because of a work stoppage when the current collective-bargaining agreement expires.
If teams are really negotiating salaries with the prospect of a work stoppage becoming a big factor in structuring payouts, that can't be a good sign.
~ If you were looking to rebuild an NHL team, what General Managers would you trust?
[David Poile's] 28 years of General Manager experience in the NHL trails only Harry Sinden (29 years from 1972-2001), Glen Sather (30 years from 1980-present), Art Ross (30 years from 1924-1954), Conn Smythe (30 years from 1927-1957), and Jack Adams (35 years from 1927-1962).

He also ranks third all-time in wins (1,005) and games (2,082) by a general manager. He trails only Glen Sather and Harry Sinden in both categories.  His experience and eye for talent makes him an excellent general manager. If he were given a larger budget, he would likely have a Stanley Cup ring on his finger.
~ As always, In Goal Mag (and guest author Mike McKenna) clear the air on the new goalie equipment rules and restrictions:
It turns out the new rules will negatively affect a small minority, while some will actually be permitted to wear longer pads. Unfortunately, the small minority will inevitably be the 'little' guys: If I'm 6'2" and my 34"+4"s are deemed legal, it's fairly obvious that anyone shorter than me is going to be forced to shrink their pad height.

Personally, I don't think this is fair. I understand that the NHL wants to institute a uniform rules package, but in doing so, they have effectively handicapped the smaller goalies, who already face a tough enough job.
_______________________________________________________
Crashing the Crease is The Hockey Writers' rundown of news, notes, and analysis from around the NHL.
Have an interesting article? Want to see your blog featured here? Email us at CrashingTheCrease.THW@gmail.com