TORONTO — The Hockey Hall of Fame has welcomed its class of 2018.
NHL commissioner Gary Bettman, all-time goalie wins and shutout leader Martin Brodeur, diminutive underdog Martin St. Louis, Canadian women's star Jayna Hefford, league trailblazer Willie O'Ree and Russian great Alexander Yakushev were inducted at Monday's ceremony.
Bettman and O'Ree — the NHL's first black player — went into the Hall in the builders category, while Brodeur, St. Louis, Hefford and Yakushev entered as players.
The NHL has expanded from 24 to 31 teams during Bettman's 25-year tenure, with annual revenues ballooning tenfold to around US$5 billion.
Related: Gary Bettman and 25 Years of Prosperity
"Everyone knows that my public appearances get an energetic reaction," Bettman joked during his speech. "I get booed when I present the Stanley Cup, particularly to a road team, but even from the home team, and at the draft.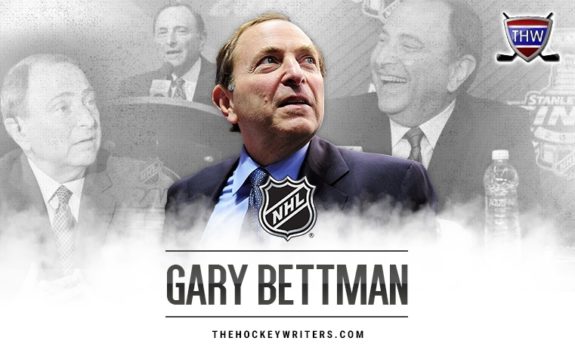 "Tonight should erase any claim that election to the Hockey Hall of Fame is a popularity contest. Rather, I hope that my induction is a testament to what is clearly a collective contribution."
A three-time Stanley Cup champion and four-time Vezina Trophy winner with the New Jersey Devils, Brodeur won 691 games and had 125 shutouts in his 20 seasons.
"This is a really special day for me," Brodeur said. "I'm honoured and humbled."
St. Louis went from undrafted free agent to Hart Trophy winner and two-time scoring champion with the Tampa Bay Lightning, including a Cup victory in 2003-04.
The NHL's All-Time Best Undrafted Players
"For all the kids out there listening: follow your dreams," St. Louis said in his speech. "Believe in yourself. When it seems like all of the doors are closing, look for a window and find a way in.
"The reason that some people don't reach their full potential is that they quit too soon. And maybe most important, be a good teammate both on the ice and in life."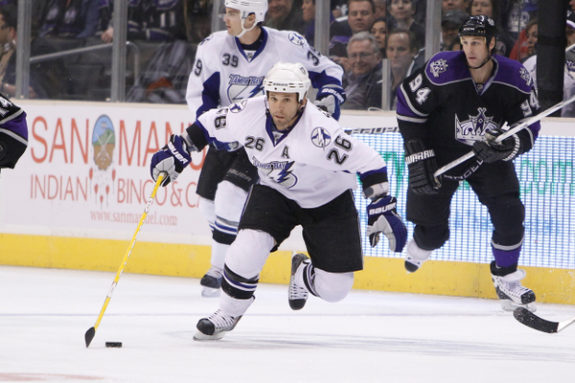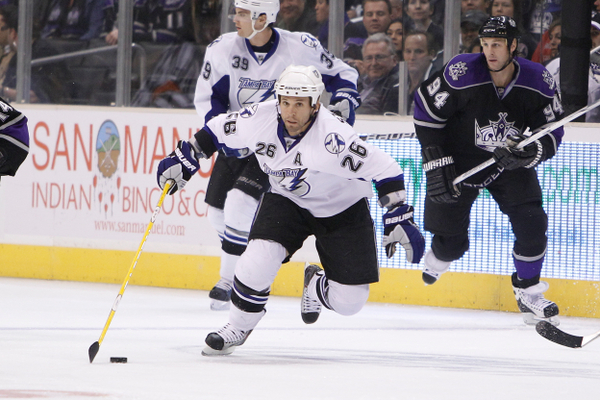 O'Ree became the first black player in the NHL when he was called up by the Boston Bruins to play against the Montreal Canadiens on Jan. 18, 1958. The 83-year-old, who had a long career in the minors, played just 45 games in the NHL, but returned to the fold in 1996 as a league ambassador.
"All I wanted to be was a hockey player," O'Ree said from the podium. "All I needed was the opportunity."
Hefford won four Olympic gold medals and seven world championships playing for Canada. The sixth woman to enter the Hall, she recorded 291 points, including 157 goals, in 267 games for her country.
Yakushev starred for the USSR in the 1972 Summit Series, scoring seven goals to tie Canada's Phil Esposito and Paul Henderson for the lead in the best-on-best showcase. He won Olympic gold in 1972 and 1976 and was elected to the International Ice Hockey Federation Hall of Fame in 2003.
While the NHL has seen incredible growth during Bettman's time at the helm, he's also overseen three lockouts, including one that wiped out the entire 2004-05 season, with another work stoppage looming as early as 2020.
Olympic participation and how the league has dealt with concussions have been among some of the other issues where criticism has been directed his way.
Like former NHL presidents Clarence Campbell and John Ziegler, Bettman was enshrined while still in the top job, but a 2017 inductee said there's no doubt the commissioner belongs in the Hall.
"There's so many things he's done to help our game," Dave Andreychuk said before Sunday's Legends Classic. "It's a deserving honour."
A two-time Olympic gold medallist for Canada, Brodeur shares or owns 12 NHL records.
"He competed with a smile on his face," said Devils teammate and class of 2013 inductee Scott Niedermayer. "He just embraced the big challenge. He wasn't overwhelmed."
The five-foot-eight St. Louis is one of just six undrafted players to reach 1,000 points and was on Canada's men's Olympic team that won gold in 2014.
"His desire was infectious," said Andreychuk, who captained the Lightning to their Cup victory in 2004. "His compete level was like no other.
"He might be small in stature, but his heart is big. He's got great strength, and he used it … 95 per cent of the time he went into the corner with somebody, he came out with the puck."
O'Ree is the third black player in the Hall, joining former Edmonton Oilers goalie Grant Fuhr and Canadian women's national team captain Angela James.
"It's an honour to be around him," Fuhr said. "He's such a good man. The ultimate gentleman."
___
Follow @JClipperton_CP on Twitter
Joshua Clipperton, The Canadian Press