Throughout NHL history, the league's elite players have typically been those selected in the annual NHL Entry Draft. The position and round in which these players are drafted are often used as a measuring stick to determine the future success of a given player.
Players selected early in the first round have expectations of greatness placed upon them. Those selected in middle rounds tend to be longshots to be consistently successful NHL players, while those chosen in the final rounds are usually given a slim chance to become significant contributors in the league.

However, the odds of going undrafted, reaching the NHL, and then becoming an elite player are even worse, yet, there are a select few players in history who, having slipped through the cracks, went on to become some of the greatest players in NHL history.
The Undrafted Elite
The following players are amongst the greatest to ever play in the NHL without having been drafted. Although there are a number of other players who could certainly be mentioned here, this list represents those deemed to be the most successful considering their situations.
Ed Belfour
Signed by the Blackhawks in 1987, Ed Belfour enjoyed a tremendous 17-year NHL career playing for the Blackhawks, Maple Leafs, Dallas Stars, Panthers, and Sharks.
---
Latest News & Highlights
---
Known as "The Eagle", Belfour was, simply put, one of the best goaltenders in NHL history. With a career record of 484-320-125, save percentage of .906% and goals against of 2.50, Belfour was named as an All-Star on 12 occasions.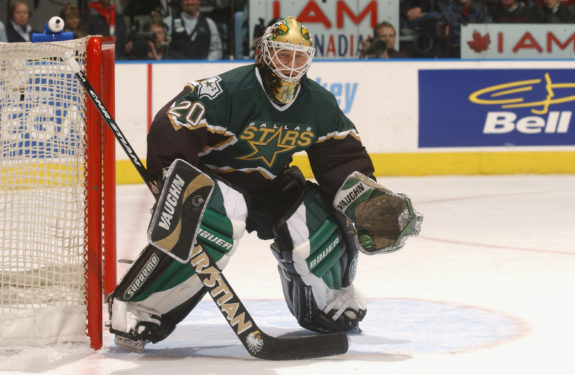 In his first full NHL season of 1990-91, Belfour won the Calder, Vezina and William Jennings Trophies, all in the same campaign. These awards would be the first of two Vezina's and four William Jennings awards Belfour would capture in his career. In terms of postseason success, Belfour did manage to win one Stanley Cup, and it came in 1998-99 with the Dallas Stars.
He was inducted into the Hockey Hall of Fame in 2011.
Sergei Bobrovsky
Despite the Philadelphia Flyers considering drafting Sergei Bobrovsky in the 2006 NHL Entry Draft, it never happened. Due to the difficulty of signing Russian players at the time, the Flyers weren't willing to take the risk. Instead, he started his professional career in the KHL but the Flyers kept a close eye on him.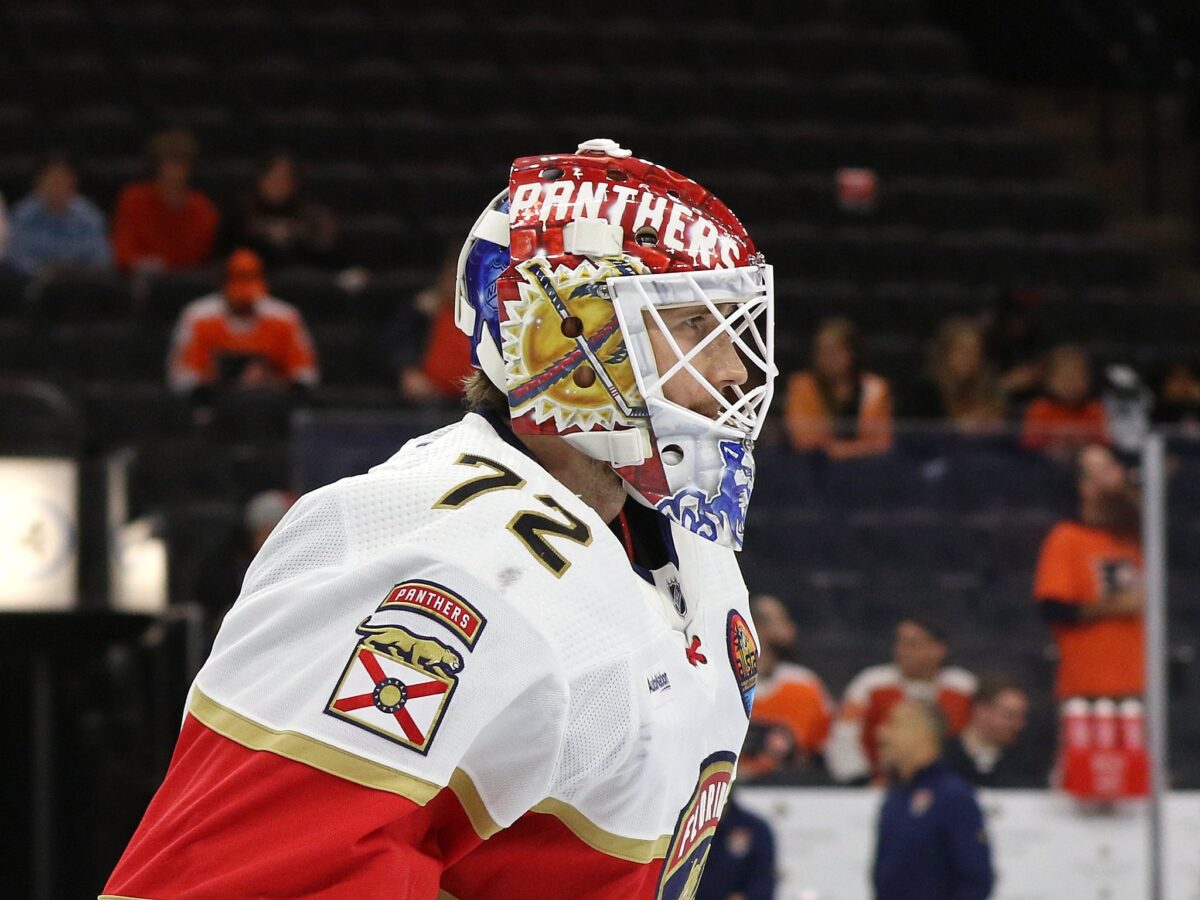 In May 2010, Philadelphia decided to go for it, signing Bobrovsky to a three-year, entry-level contract. He took over the starting job in the 2010-11 season but was put in the back seat to Ilya Bryzgalov the following season.
The goaltender was then traded to the Columbus Blue Jackets, where his career took off. In his seven seasons in Ohio, the goaltender won two Vezina trophies and was twice an NHL All-Star. On top of that, he has World Championship gold, silver, and bronze medals.
In the 2019 offseason, Bobrovsky signed a massive seven-year, $70 million contract with the Florida Panthers. The goaltender isn't done yet but has already become one of the best undrafted NHL players ever.
Dan Boyle
A recent retiree, Boyle was a veteran of 17 NHL seasons who played for the Florida Panthers, Tampa Bay Lightning, San Jose Sharks, and New York Rangers.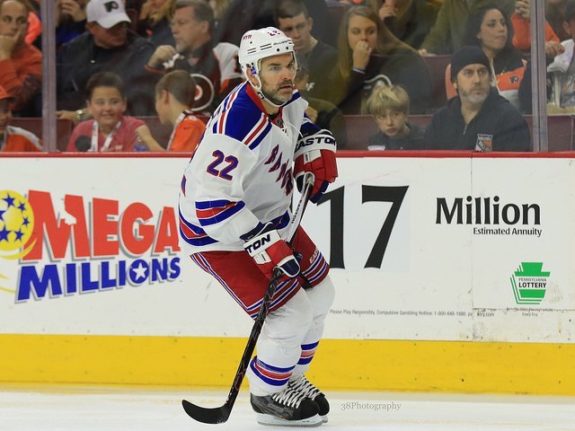 Originally signed by the Florida Panthers in 1998, Boyle netted 163 goals and 605 points in his career, which totalled 1093 games. Further, as a seven-time All-Star, Boyle finished in the top-10 in Norris Trophy voting on three occasions, while also competing with the Canadian Olympic team in 2010.
In addition to his regular season and international accomplishments, Boyle also registered 81 points in 130 career playoff games and won his one and only Stanley Cup with Tampa Bay in 2003-04.
Dino Ciccarelli
Dino Ciccarelli was a dynamic offensive force, quality 200-foot player, and irritating presence to his opponents.
After breaking into the NHL as a member of the Minnesota North Stars during the 1980-81 campaign, Ciccarelli pushed on and put together an incredibly impressive 19-year career. A member of five different organizations during his career, Ciccarelli totalled 608 goals and 1200 points in 1232 games played — an incredible output considering his physical play and adornment of antics.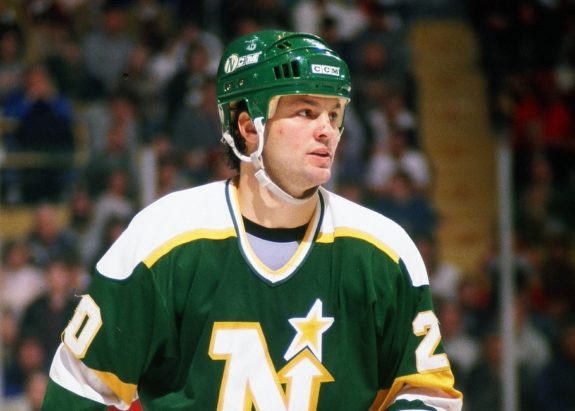 However, persistence would ultimately pay off for Ciccarelli, who was inducted to the Hockey Hall of Fame in 2011. Although he was awarded the distinction in his eighth year of eligibility, it goes without saying that the honour was well deserved considering Ciccarelli's incredible track record of production.
Geoff Courtnall
Geoff Courtnall, a veteran of 17 NHL seasons, spent his career with five teams; the Boston Bruins, St. Louis Blues, Edmonton Oilers, Vancouver Canucks, and Washington Capitals.
In all, Courtnall played 1,048 career games despite going undrafted, scoring 367 goals and 799 points in the process. A three-time NHL All-Star, Courtnall won his one and only Stanley Cup with the Oilers in 1987-88. Further, Courtnall enjoyed 15 consecutive seasons in which he reached the Stanley Cup Playoffs while scoring 39 goals and 109 points in 156 post-season contests.
Steve Duchesne
A skilled defenseman, Duchesne played 16 seasons in the NHL with six different teams; the Los Angeles Kings, Blues, Red Wings, Philadelphia Flyers, Ottawa Senators.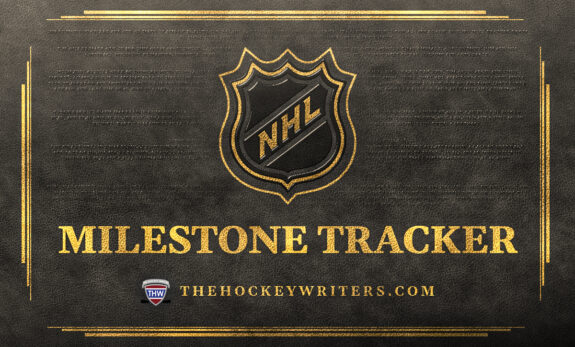 A high scoring defender, Duchesne amassed 227 goals and 752 points in his career, which spanned a total of 1113 games. A seven-time All-Star, Duchesne also finished in the top-10 in Norris Trophy voting on three occasions and placed fifth twice.
In an incredible 14 trips to the Stanley Cup Playoffs, Duchesne scored 77 points in 121 games and won a Stanley Cup in his final NHL season with the Red Wings.
Giordano impressed in the OHL, finishing as the top-scoring defenseman on the Owen Sound Attack. Surprisingly, he went undrafted, although he earned an invitation to the then-Pheonix Coyotes training camp. Despite impressing management, he was sent back to the OHL.
Giordano planned to move on from hockey after his junior career, enrolling at York University in Business before the Calgary Flames came knocking. They invited him to their summer camp, where again he impressed, signing him to a contract the day after camp ended.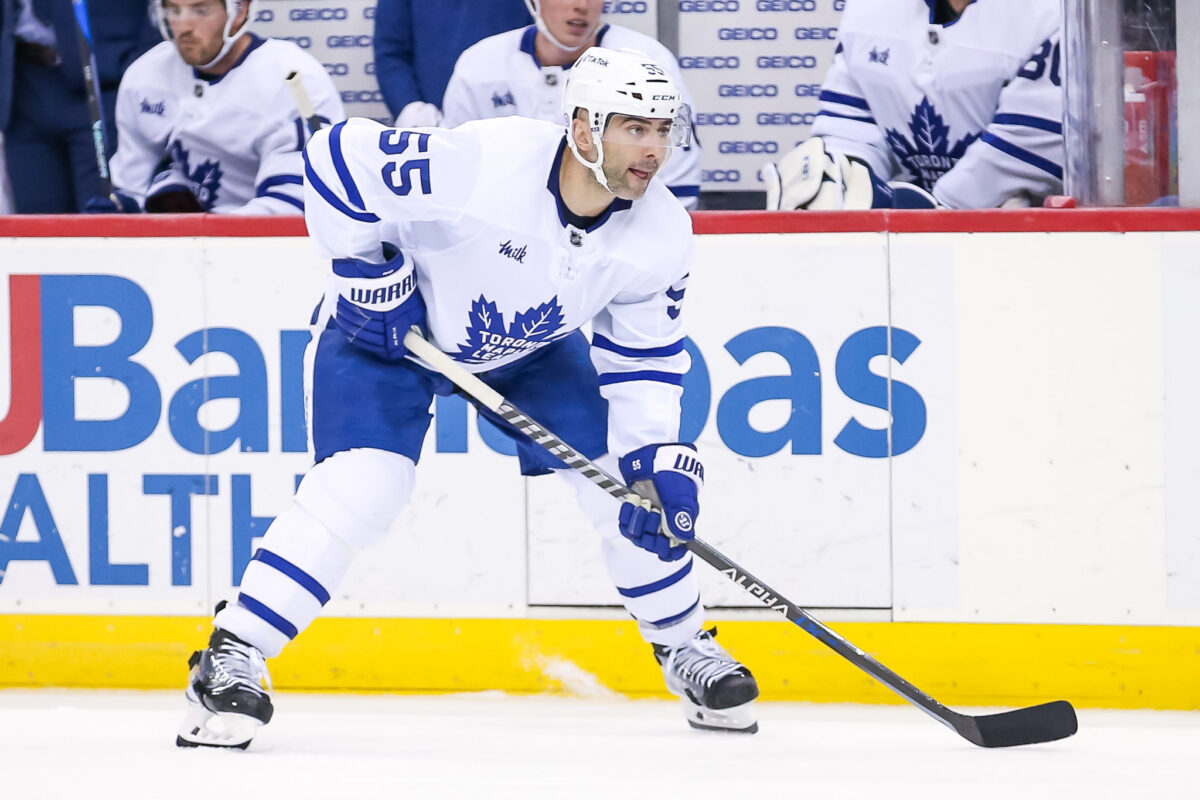 Now a member of the Maple Leafs, Giordano has become one of the best, most consistent defensemen in the entire league. He's a two-time All-Star and was awarded the Norris Trophy in 2018-19 season after putting up 17 goals, 57 assists and 74 points at 35 years old.
Despite his somewhat vague situation, Wayne Gretzky was, in fact, never drafted into the NHL. When the Oilers joined the NHL, Gretzky was signed to a "personal services" contract, allowing the Oilers to retain his rights and for Gretzky to never enter the NHL Entry Draft.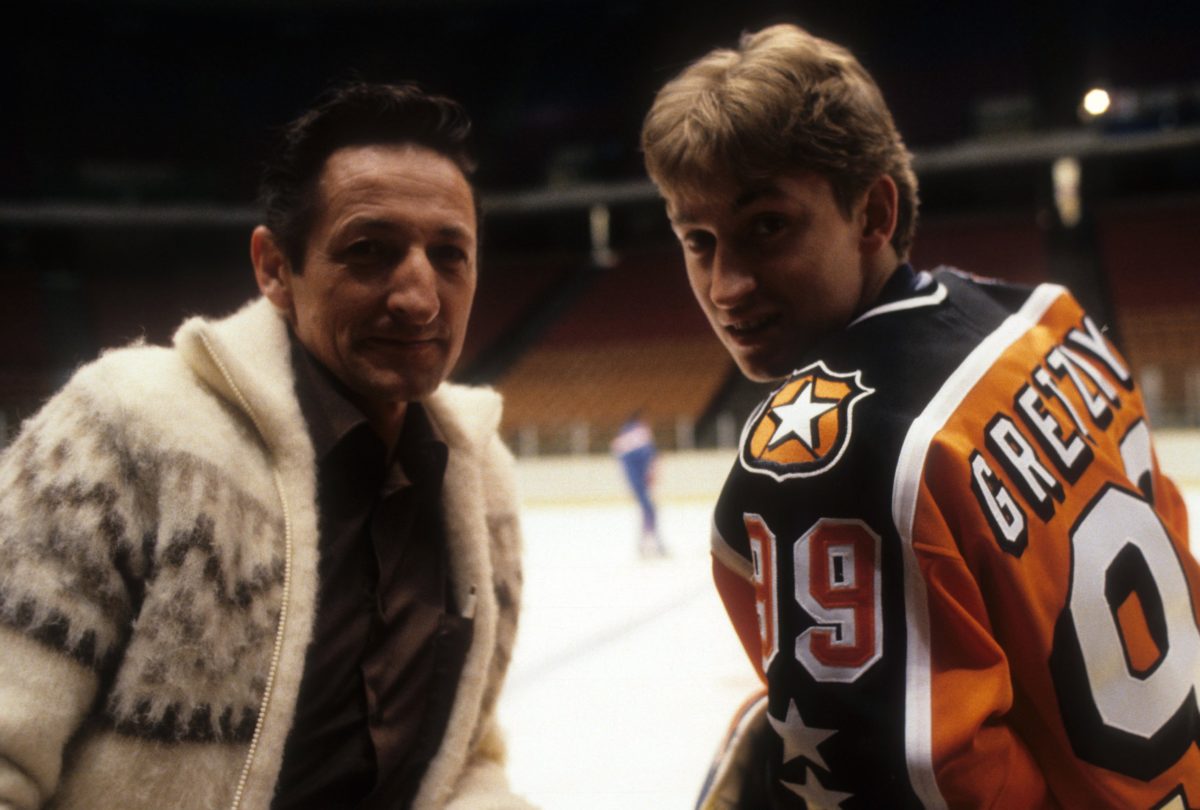 In his 20-year NHL career, Gretzky became the best to ever play the game and skated with the Oilers, Kings, Blues, and Rangers. A mere 1487 games later, Gretzky had scored 894 goals, 1963 assists, and 2857 points, all totals which stand as the most ever recorded and records which will likely never be broken.
An 18-time All-Star, Gretzky captured the Hart Trophy nine times, the Art Ross ten times, the Ted Lindsay Award five times, the Lady Byng five times, and the Conn Smythe Award twice.
A four-time Stanley Cup champion, Gretzky was inducted into the Hockey Hall of Fame in 1999.
One of the best goaltenders in NHL history, "Cujo" played 943 career NHL games and amassed a 454-352-96 career record with a .906% save percentage and 2.79 Goals Against Average in the process.
A six-time All-Star and Canadian Olympian, Joseph finished in the top-5 in Vezina Trophy voting on five occasions, while he won the King Clancy Memorial Trophy in 1999-00 for his leadership and humanitarian contributions.
Tim Kerr
Signed by the Flyers in 1980, Tim Kerr went on to become one of the most prolific scorers in the franchise's history. A four-time 50-goal scorer (in consecutive years), Kerr went on to collect 370 goals and 674 points in 655 games.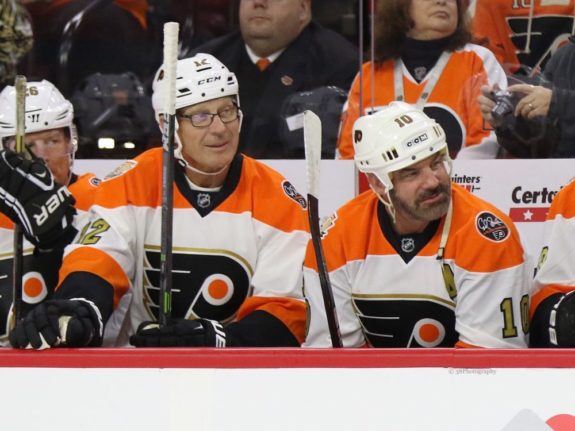 During his career, the Windsor, Ontario native was a three-time All-Star and was awarded the Masterton Trophy in the 1988-89 season. He holds a number of NHL and Flyers' franchise records including most power-play goals in a season (NHL, 34) and most regular-season hat tricks (Flyers, 17).
Joe Mullen
Joe Mullen was a consistent offensive threat in his 16-year NHL career after signing with the Blues in 1979. In all, Mullen played for the Pittsburgh Penguins, St. Louis, Calgary Flames, and finally, the Bruins.
A prolific goal-scorer, Mullen scored 40 goals or more seven times in his career, including a 51 goal campaign in 1988-89. In total, Mullen would score 502 goals in his career, and 1063 points in 1602 games. A nine-time All-Star, Mullen won the Lady Byng Trophy twice and was subsequently inducted into the Hockey Hall of Fame in 2000.
Adam Oates
Adam Oates is yet another example of an undrafted player who had a fantastic hockey career; he was signed by the Red Wings in 1985.
In his 19-year career, Oates played for seven teams; Boston, Washington, Detroit, St. Louis, the Anaheim Mighty Ducks, Philadelphia, and Edmonton.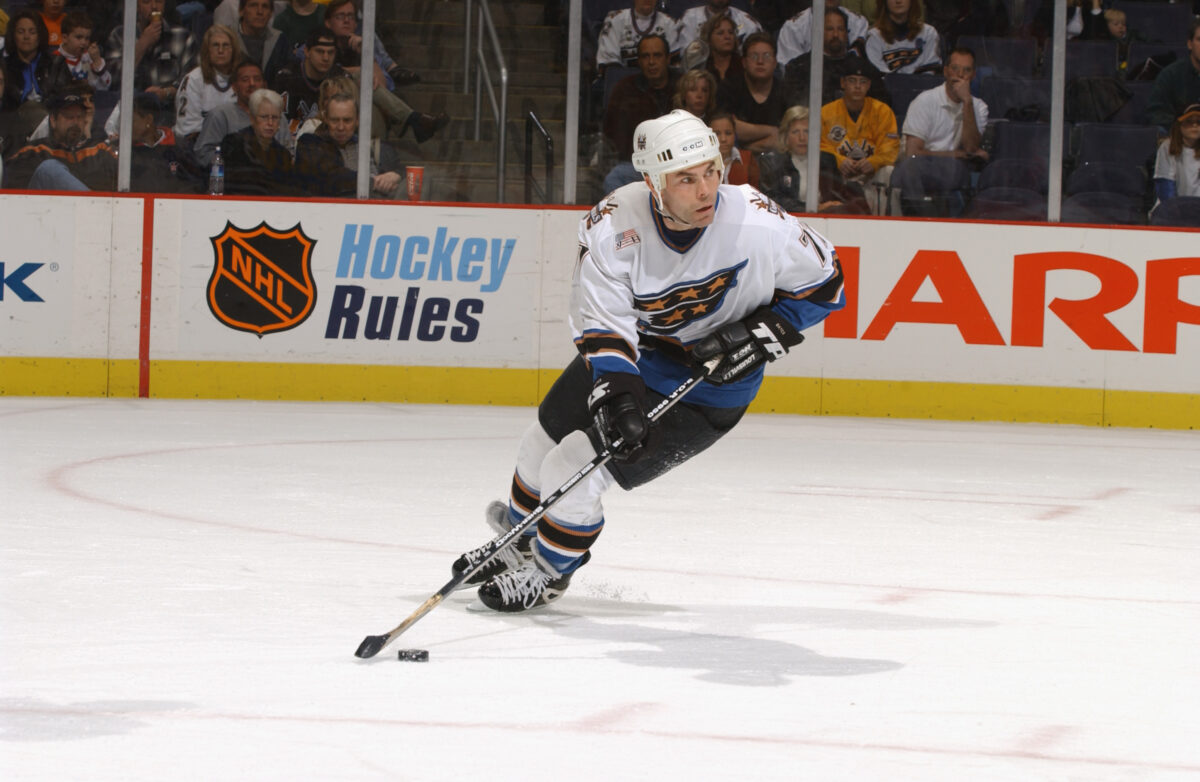 Known as one of the best playmakers in NHL history, Oates led the league in assists on three occasions and totalled an immense 1079 helpers in 1337 career games. Although he never won a Stanley Cup, Oates' 1420 career points rank 17th all-time, a large reason why he was a nine-time All-Star and inducted into the Hockey Hall of Fame in 2012.
Brian Rafalski
Although he only played 11 seasons in the NHL, Rafalski was an elite defender year after year playing for both New Jersey and Detroit.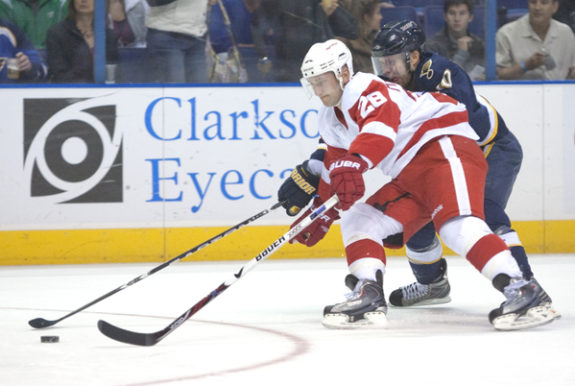 In his time in the NHL, Rafalski was a six-time All-Star and perennial candidate for the Norris and Lady Byng trophies. In 833 career games, Brian scored 79 goals and posted an impressive 436 assists, giving him a total of 515 career points. A three-time Stanley Cup champion, to say Rafalski was a reliable postseason player would be an understatement, as he scored 100 points in 165 games alongside a plus-42 rating.
Salming was signed by the Maple Leafs in 1973, a team with which he would spend 16 NHL seasons. In his 17 season career, Salming also spent one additional year with the Red Wings.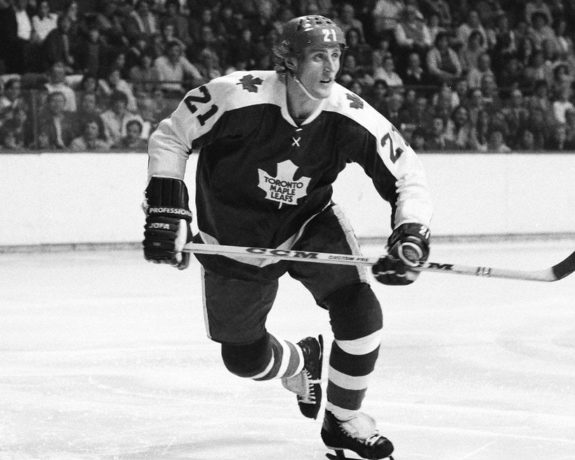 Throughout his time in the league, Salming quickly shed the perception that European players were too soft to succeed in the NHL by playing a strong and physical brand of hockey. On top of his grit, Salming could score, and especially so early in his career as he enjoyed six seasons in the 10-20 goal range. In total, over 1099 career games, Salming scored 768 career points and was also a nine-time All-Star. Finishing in the top-5 in voting for the Norris Trophy on seven occasions, Salming was inducted into the Hockey Hall of Fame in 1996.
Further, the Maple Leafs added Salming to Legends Row in 2015, celebrating his contributions to the organization with a bronze statue.
Martin St. Louis
"Marty" St. Louis was signed by the Calgary Flames in 1998, although he only played parts of two seasons with the team.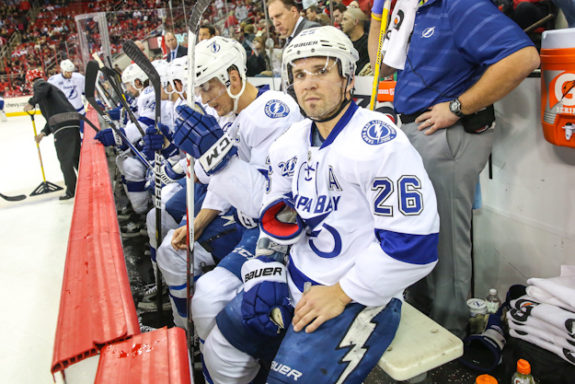 A veteran of 16 NHL seasons, St. Louis played for the Flames, Lightning and finally, the Rangers. In 1134 career games, St. Louis recorded six seasons of 30 plus goals, as well as one season of 43. In fact, he led the league in scoring twice, and in doing so garnered two Art Ross trophies.
A 10-time All-Star, Marty won the Ted Lindsay Award, and the Lady Byng Trophy three times. He won the Stanley Cup in 2003-04 and was inducted into the Hockey Hall of Fame in 2018.
After defecting to Canada in 1980, Stastny signed with the Quebec Nordiques.
Stastny enjoyed a highly successful 14-year NHL career and played for the Quebec Nordiques, Devils, and Blues. A six-time All-Star, Stastny scored 450 goals and 1239 points in his career which spanned 977 games. Stastny never managed to win a Stanley Cup, yet he had great success in the playoffs, scoring 105 points in 93 games.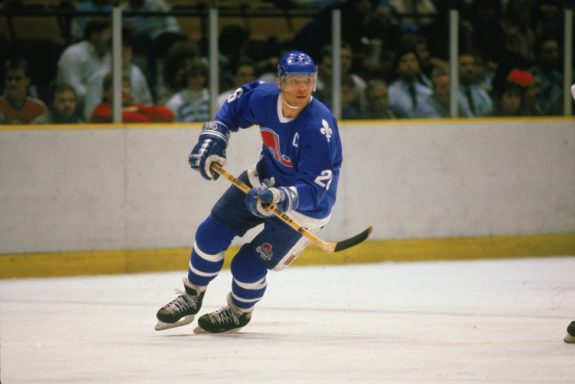 A Calder Trophy winner in the 1980-81 season, Stastny was inducted into the Hockey Hall of Fame in 1998.
Steve Thomas
Steve "Stumpy" Thomas was signed by the Toronto Maple Leafs in May of 1984, a decision which paved the way for a 20-season career in the NHL.
Over his 20 seasons, Thomas played for the Chicago Blackhawks, Maple Leafs, New York Islanders, New Jersey Devils, Anaheim Mighty Ducks, and the Red Wings. In 1235 career games, Thomas scored 421 goals and 933 total points. A two-time All-Star, Thomas never managed to win a Stanley Cup, although he was a terrific playoff performer, scoring 107 points in 174 postseason games.
Honourable Mentions:
Niklas Backstrom
Tyler Bozak
Mike Keane
Chris Kunitz
Artemi Panarin
Dave Poulin
For More Historical Reading, Check Out:
The Worst Free Agent Signings in NHL History
The Best Free Agent Signings in NHL History
The Worst Trades in NHL History
---