There was a major roster shakeup in Chicago and Dallas and one of the bigger names left on free agency has found a new home. These are just two of the NHL headlines for July 12, 2015.
The Blackhawks aren't feeling the pressure of the salary as much with Sharp off the books. [Chicago Tribune]
A final thank you to Ryan Garbutt from a Stars writer. [Blackout Dallas]
A look at the Stars' cap after the trade. [Defending Big D]
Stars GM Jim Nill believes his team is a Cup contender. [The Score]
Chris Stewart signed a one-year contract with the Ducks. [Puck Daddy]
Noah Hanifin signed an entry level contract with the Hurricanes. [Bleacher Report]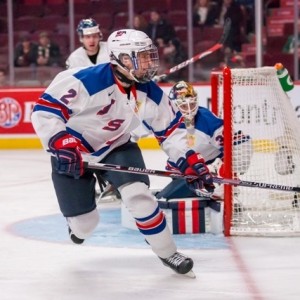 John Scott and Matt Irwin have officially left the Sharks by signing deals with new teams. [Fear The Fin]
Current free agents are sweating as money keeps getting locked up on NHL rosters. [The Globe & Mail]
Wild goalie Niklas Backstrom has been battling through an injury. [Today's Slapshot]
Capitals owner Ted Leonsis feels his team has let Alex Ovechkin down in the postseason. [Pro Hockey Talk]
Stan Fischler recalls what he believes to be the NHL's greatest fight of all time. [The Hockey News]
I am a former NHL media member and reporter for the St. Louis Blues, working for various media outlets. Currently, I am an NHL News Writer and Editor for The Hockey Writers. I live in St. Louis and work as a freelance copywriter in numerous industries.