The NHL playoff race is exciting as ever, but what does that mean for the bottom-tier teams that are facing one another? Can those games still be thrilling?
In all the discussion about who's in and who's out, we often forget that there are teams still jockeying for position in the bottom-five spots in the League. While the Anaheims and Nashvilles are trying to grab the top spot in the NHL, the Buffalos and the Torontos are still competing on a nightly basis (although some people would question the use of the word competing in some instances). The fact is that the players on these lower-level teams know they are fighting for their futures — contracts, playing time, etc. Although Zac Dalpe (Buffalo) and Carlo Colaiacovo (Philadelphia) are going to be sitting in their homes in May instead of on NHL ice, they are battling for next season. They want to prove they belong in the NHL.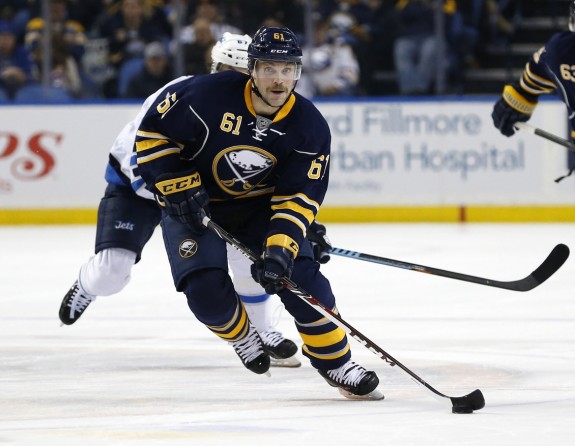 That can still make for some riveting contests. Take a look at the Philadelphia and Pittsburgh matchup from Wednesday night; Pittsburgh is a Cup contender, yet Philadelphia, currently 12 points out of a playoff spot with just five games remaining, decisively defeated their cross-state rivals, 4-1. The Penguins were on their heels most of the first period, getting outshot 15-7. These Draft lottery-eligible teams still have something to play for and it's the most admirable aspect of a person you could want — pride.
Without further ado, here is your NHL news for the day.
Sidney Crosby scored his 300th goal in 4-1 loss. [TSN.ca]
A big hit in the Flyers-Penguins game knocked out the glass. [Hockey Feed]
The Ducks clinched their third Pacific Division title with a win over the Oilers. [CBS Sports]
The Sabres defeated the Leafs in a battle of basement dwellers. [Globe & Mail]
The Sharks unveiled their new AHL team's logo. [Today's Slapshot]
There is still a considerable gap between elite-level teams and the Oilers. [Edmonton Journal]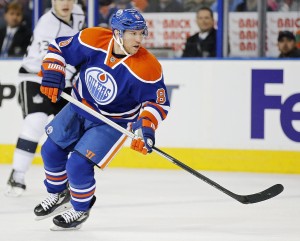 Chris Pronger deserves to be a first ballot Hall of Famer. [HockeyBuzz]
Matt Dumba hit the Mall of America with a camera crew and few people recognized him. [The Hockey News]
To make the playoffs, NHL teams play for the tie. [FiveThirtyEight Sports]
A Russian junior team celebrated a playoff win with a human domino chain. [Puck Daddy]
I am a former NHL media member and reporter for the St. Louis Blues, working for various media outlets. Currently, I am an NHL News Writer and Editor for The Hockey Writers. I live in St. Louis and work as a freelance copywriter in numerous industries.