For the Calgary Flames, goaltending was a key concern to address heading into free agency this offseason. While the franchise had solid enough play in recent years from Mike Smith, Cam Talbot, and David Rittich, none of these players were seen as a goalie that Calgary could build their future around.
Related: Flames Could Start 2020-21 Season With 3 Top Lines
In order to fix this issue, the Flames went out and signed Jacob Markstrom, the biggest goaltending free-agent available, to a six-year, $36 million deal. While this was an expensive contract, Markstrom was coming off a Vezina-caliber season in 2019-20, showcasing that he ready to be the main man in Calgary for years to come.
After a somewhat rocky start to the season against the Winnipeg Jets, Markstrom made himself known in his second game for the Flames, when he shut-out his former team, the Vancouver Canucks. After the win, he reflected on what this meant for his new team.
As Markstrom said in the video, "We weren't happy with the 60-minute performance we had in Winnipeg, but I thought we responded today like good teams should. It was a great team win."
Markstrom Can Be Final Piece for Flames
At 30-years old, Markstrom appears to be entering his prime after spending the first 11 years of his career with the Florida Panthers and Canucks. Over the last five seasons, he has posted a save percentage above .910, with a career-high .918 in 2019-20.
Related: The NHL's Top 5 Defenses
What's more important for the Flames, however, is Markstrom's ability to keep his team in games that they really shouldn't have a chance to win. Throughout the first-round of the 2020 playoffs against the St. Louis Blues, he made key save after key save, allowing the Canucks' offensive prowess him to take over games, eventually leading to a six-game upset of the then reigning Stanley Cup champions.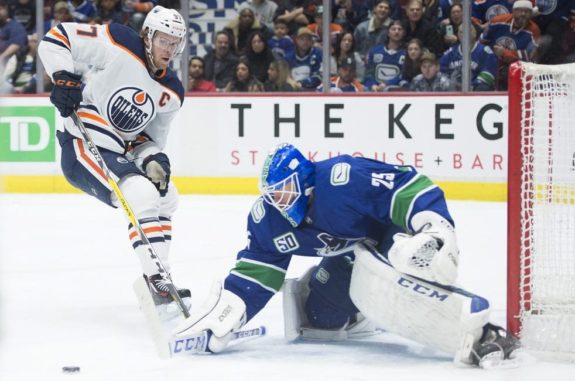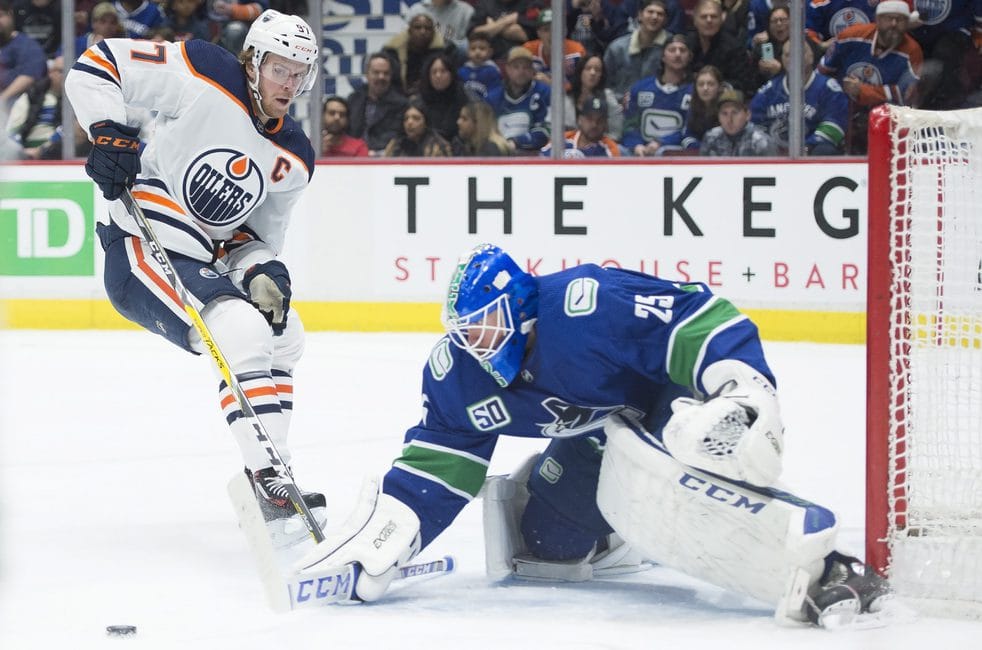 For the Flames, this sort of consistency in net is exactly what the franchise needs. Obviously, Markstrom can't do it all by himself, but if he can make those saves in key moments, he will give Calgary's offensive stars the chance to score game-breaking goals.
For a team competing for the Stanley Cup right now, that might be all the Flames need to get over the hump and make a deep run in the playoffs.
---
---