If the Montreal Canadiens do fall in the standings in 2017-18, there's a good chance it will be through little fault of their own.
With Atlantic Division rivals like the Toronto Maple Leafs and Tampa Bay Lightning poised to attain contender status (and the Buffalo Sabres and Florida Panthers likely to improve), the Habs may very well be usurped and lose their division title, simply by treading water in the standings.
That's plausible simply because it would be a mistake to say the Habs have gotten worse as a whole this past summer. While some areas have admittedly suffered due to general manager Marc Bergevin's moves, some have gotten better, still giving the Habs a realistic shot not just at the playoffs, but home-ice advantage.
3. Cap Space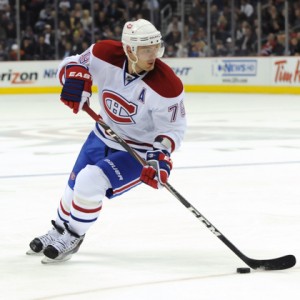 The most obvious way the Habs have improved is through the flexibility afforded to them by their ~$8.5 million in cap space. Consistently a cap team in the salary cap era, the Canadiens can now add one or two significant pieces by the start of the season without any negative repercussions (assuming any impending trades are logically sound).
While Bergevin has gotten some well-deserved flak for letting his projected No. 2 defenseman in Andrei Markov leave for the Kontinental Hockey League, the space the team has under the cap is also a result of some impressive shrewdness on his part. For example, there's a chance Jakub Jerabek, whom he signed from out of the KHL and is 13 years younger than Markov, could fill the Russian's skates admirably playing with Shea Weber.
If he pans out, considering Markov was reportedly asking for $6 million per season and Jerabek will make $925,000 this season, that's potentially over $5 million saved that could go towards improving other areas on the team.
Furthermore, Bergevin was able to get Alex Galchenyuk, a 23-year-old 30-goal scorer, under contract for $4.9 million per year. That's impressive, even if Galchenyuk may pursue greener pastures once his deal runs out three years from now. That's of little consequence to what the Habs are trying to accomplish right now, though. And, with Tomas Plekanec's $6 million-per-year deal running out in 2018, more space is theoretically on the way as well.
While the team will no doubt have no trouble finding a use for it, with Carey Price's extension kicking in next season, some credit must be thrown Bergevin's way. He hasn't tied the team down to ill-advised deals to the likes of Alexander Radulov.
I mean, he has to the likes of Karl Alzner, but there's little point in nitpicking before the defenseman hasn't so much as suited up for the Canadiens yet. With Radulov, you knew what he brought to the table. The devil you don't know and all that jazz (apparently).
2. Coaching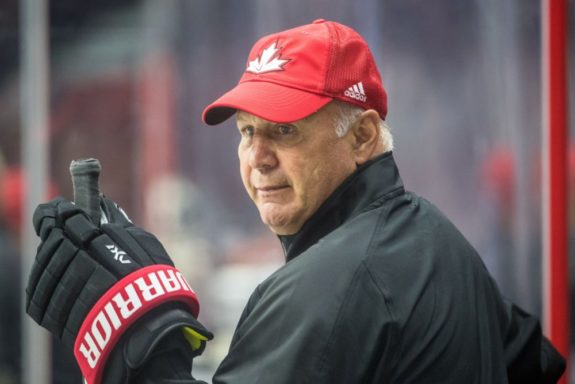 One of Bergevin's best deals wasn't to his roster. He let ex-head coach Michel Therrien go almost immediately after Claude Julien was fired by the division-rival Boston Bruins.
A forward-thinking coach who tends to preach possession and controlled entries (instead of dumping and chasing), Julien owns the 25th-highest points percentage of all time. (Therrien is No. 65). He also has the third-highest winning percentage in the playoffs of all active coaches with 100 or more games coached.
Consider the following: Therrien has made one appearance in the Stanley Cup Final, with the upstart Pittsburgh Penguins in 2007-08, a team that featured both Sidney Crosby and Evgeni Malkin. He lost to the Detroit Red Wings and got fired midway through the next season (when the same Pens ended up winning it all with Dan Bylsma behind the bench).
Not only does Julien have a Stanley Cup ring with the Bruins (2010-11), but he swept those same Pens in the Eastern Conference Final in 2012-13, en route to his second appearance. In other words, every single imaginable metric out there, including the eye test, says Julien is a significant upgrade.
With one full training camp under his belt, Julien can potentially improve on the impressive 16-7-1 record he earned down the stretch upon being hired. And, from there, well, the first-round loss to the New York Rangers notwithstanding, he clearly knows what to do come the playoffs.
1. On the Wing
Even if the Canadiens lost out on Radulov, they got the bigger prize in winger Jonathan Drouin. Sure, they had to give up Mikhail Sergachev to get him, but, in a void, there's no denying the more-established Drouin, who is just 22 years old but coming off a 53-point season, is more valuable, especially to a team trying to win right now.
Considering their expected career trajectories, Drouin is simply worth more than Radulov, both in the short and long terms. That's taking into account how Drouin played just 17:42 per game to Radulov's 18:17. Not only did Drouin score three more goals overall, but he scored 2.46 points per 60 minutes to Radulov's 2.33.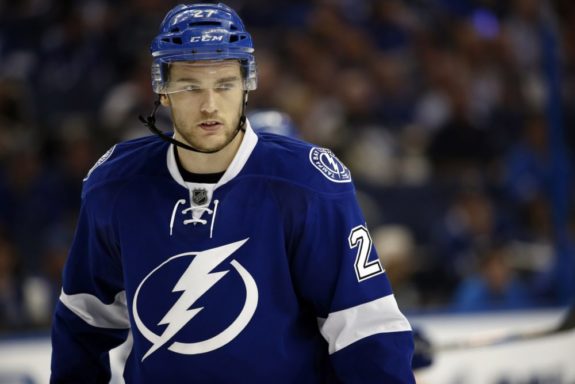 Meanwhile, the addition of Ales Hemsky should further boost Montreal's offense. He's theoretically replacing Sven Andrighetto, who may have exploded for 15 points with the Colorado Avalanche after being traded there. However, it's hard to argue Andrighetto was ever going to get as much of a chance to produce with the Habs as he did with the Avalanche or Hemsky will this season.
With those two, plus Brendan Gallagher, Artturi Lehkonen, Max Pacioretty, Andrew Shaw, Paul Byron and potentially even Alex Galchenyuk, the Habs are clearly not lacking firepower on the wings. With a well-insulated Carey Price in nets, the Habs are in a position to more than make up for any deficiencies on the back-end from a transitional standpoint.
They may not have the strongest lineup from top to bottom, but rumors of their demise have been greatly exaggerated. They'll probably be in tough to repeat as division champs, but barring any unforeseen circumstances, they should be right there in the thick of it, not just at the end of March, but the middle of April too.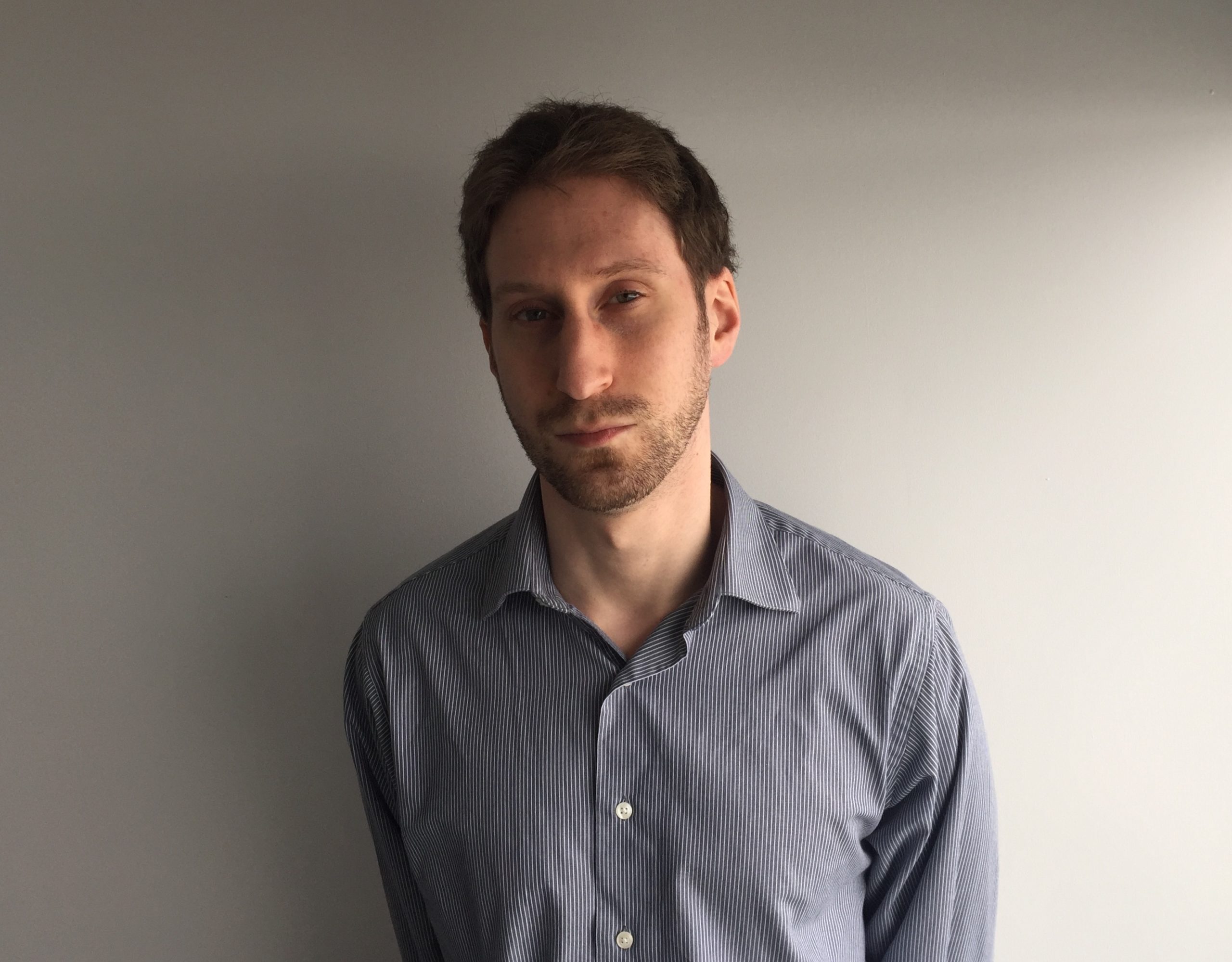 After 10 years of writing hockey, Ryan decided it was as good a time as any to actually join The Hockey Writers for the 2014-15 season. Having appeared as a guest on such programs as CBC Radio One's Daybreak, Ryan has also written for the Montreal Gazette and Bleacher Report and worked for the NHL itself and his hometown Montreal Canadiens. He currently writes about all things Habs for THW, with it being a career highlight for him to have covered the 2021 Stanley Cup Final as a credentialed member of the press.