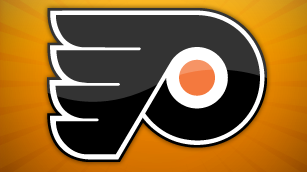 Fan bases around the NHL are constantly fluctuating. With every game comes an opportunity to attract new fans. Going along with that notion, the Philadelphia Flyers fan base is always growing after each game. Because of this, there are a lot of new fans who are just getting accustomed to the ins-and-outs of Philadelphia fandom.
With that in mind, in an effort to make the transition into diehard Flyers fan easier, a reference guide was put into place, "The Guide to Being a Flyers Fan." In this handy manual are phrases that are commonly voiced during games. These are all essential to being a Flyers fan.
So don't be shy about attending your first game at the Wells Fargo Center or watching the game with your boyfriend for the very first time, this will make life a lot easier for you and will give you the confidence to converse like a seasoned Broad Street Bully fan.
"Hartnell down!"
This has become a trademark for forward Scott Hartnell. Whenever you see No. 19 in the orange and black falling onto the ice after seemingly tripping over an imaginary line, you need to immediately shout "Hartnell down!" Upon doing so, you will automatically gain approval from all Flyers fans.
The catchphrase serves no significance to the actual game play, but it has become one of the signature phrases uttered by every Flyers fan after Hartnell began promoting the term. The two words have become so popular in Philadelphia that the veteran skater has named his foundation after it. He even wrote a book under that title. 

"Mason can't do it all on his own!" OR "Stone Cold Steve Mason!"
These phrases are in reference to goaltender Steve Mason. The main guy between the pipes for the Flyers, Mason is a fan favorite. Whatever he does is, in essence, better than what any Flyers goalie has done since the days of Ron Hextall. To get you up to speed, the Flyers have longed for a goalie for decades and have struggled to find "the one." Their search has gone through names like Robert Esche, Antero Niittymaki and Roman Cechmanek – players you'll never hear from again, but if you were to mention one of their names, you'd look like a savvy, longtime fan.
Mason's stellar play in net this season has been a welcomed sight in Philadelphia after the disaster that was Ilya Bryzgalov, who signed a lucrative contract to be the Flyers franchise goalie, only to have his short stint in Philly end abruptly after poor play and numerous incidents with reporters.
If the Flyers are engaged in a dead-even game, commonly a 0-0 score after the first period or a 1-1 game for example, fans often exclaim, "Come on, Mason can't do it all on his own!" This statement is true, of course, because more times than not he is standing on his head and making up for ugly turnovers and sloppy defensive play to keep the Flyers in the game.
When Mason happens to make a big-time save, it's a perfect time for fans to shout, "Stone Cold Steve Mason!" This moniker is always used after an impressive save.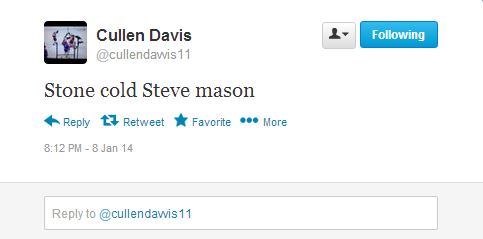 "I hate Pierre McGuire!" OR "Shut up Pierre McGuire!"
In fact, any insult directed at NBC analyst Pierre McGuire will suffice. One of the best ways to gain acceptance into the Flyers fan base is to put your hatred for McGuire out in the open. There are numerous times where it is appropriate to echo these remarks: whenever he appears on camera, whenever his voice can be heard and whenever Doc Emerick or Eddie Olczyk mention his name. Of course, these comments can only be made when the Flyers are playing on NBC.
Ah, who am I kidding, when you're a Flyers fan, there's never a wrong time to let loose on Pierre insults.
 "Trade for a stud defenseman!"
As is the case with searching for a goalie for years, the same goes for their defense. After Chris Pronger had his career cut short with a concussion, the Flyers have never been able to maintain consistency on defense. This has resulted in their blue line being comprised of older veterans who are on their last leg, guys who struggle to stay healthy and players who never reach their full potential.
This phrase is often used whenever a defenseman turns the puck over, makes a poor decision or is caught out of position (looking at you Luke Schenn and Braydon Coburn). It can also be exclaimed whenever a goal is scored because, let's be honest, it's never Mason's fault. If Ray Emery is in net, though, than hold back from saying this statement and instead hurl an insult at Emery.
Additionally, if the blue line makes a mistake, insert any one of the defenders name followed by, "What are you doing?!"

"[Insert player's name] scores for a case of Tastykakes!"
A tradition dating back to the mid-1970s, whenever a Flyer scores a goal, the announcer will voice this phrase. It has become a part of Flyers history to say the least. Just like the announcer, it's appropriate to use this statement immediately following a goal. It may seem funny at first use, but trust me, when you say this, everyone in the bar, stadium or your living room will appreciate your fandom.

"Wayne Train!"
This nickname for Wayne Simmonds is best used whenever No. 17 makes a play. Often found causing havoc in front of the opposing net, Simmonds has developed into one of the Flyers best goal scorers. Be sure to shout "Wayne Train" whenever he scores a goal, lays a hit on someone or engages in a fight.

"Crosby Sucks!"
In short, Sidney Crosby, a forward for the Pittsburgh Penguins, is easily the best hockey player in the world, but considering that he is the star of the Flyers bitter rival, there is no love for No. 87 in the black and yellow. Deep down, Flyers fans know how talented Crosby is and how he is the best player in the NHL, but you'll never see a Philly fan admit to this.
Instead, berating Crosby is a staple in every Flyers fan's arsenal. No matter the situation, a "Crosby Sucks" chant is always acceptable. But the best times to use them are, of course, when the two teams are facing one another.
For bonus points, combine Pierre McGuire and Sidney Crosby into one insult and you'll be welcomed with open arms into the Flyers community.
"FIGHTTTT!"
No Flyers fan manual would be complete without this statement. Since the Broad Street Bully days, this term has been uttered by every single fan of the orange and black. It's that simple.
If the Flyers are losing, shout it. If the team needs a motivation boost, shout it. And whenever a melee does break out, scream this phrase at the top of your lungs.
"Good Night and Good Hockey"
Coined by legendary Philadelphia announcer, Gene Hart, this term was always used by Hart at the conclusion of the game. Still to this day, it's commonplace to see Flyers fans use this phrase, especially whenever the Flyers come out victorious.
If you're watching your first Flyers game and the final whistle blows with Philly winning, be sure to be the first person in the room to say, "Good night and good hockey!" You'll appear as if you have been a fan of the team since Day 1.

These are just a handful of phrases often used by Philadelphia fans. There are numerous ones out there but for beginners, this is all you need. Good luck, and welcome to the Philadelphia fan base.