Any NHL fan that is active on social media sites has come to know the #bucciovertimechallenge. This is a contest on twitter run by ESPN anchor John Buccigross. John Buccigross is one of the few ESPN anchors that loves hockey. Buccigross is very active in the hockey community serving as a play by play announcer for College Hockey on the network and is a proud hockey parent. His contest usually runs throughout the entire NHL playoffs and occasionally during the regular season. The great part about this contest is that all proceeds go to charity.
Defending The Blue Line® is helping children of armed service members stick with hockey programs. $3,000 for them. #bucciovertimechallenge

— Bucci Mane (@Buccigross) July 1, 2014
For example all proceeds from the 2013 #bucciovertimechallenge went to several charities such as You Can Play, Team 25 Charity in Minnesota, The Cam Neely Foundation, The Mario Lemieux Foundation, Defending the Blue Line, Hockey Saves, Companions in Courage, and $1000 to Long Beach Apple Core Hockey Association.This is an extremely popular twitter contest that makes watching NHL Playoff Overtime even more interesting. The winners of each contest win the #bucciovertimechallenge t-shirt featured on his website. I am going to give a few tips on how to raise your chances of winning this exciting contest for the next Stanley Cup Playoffs.
Here is an example of what an entry tweet looks like for the #bucciovertimechallenge
Filppula and Desharnais #bucciovertimechallenge

— David Laub (@laub30) April 17, 2014
Tip 1: Tweet Often
When John Buccigross chooses the winner of this contest you have to tweet at him using the hashtag #bucciovertimechallenge. You choose a player from each team that you think will score the overtime game winning goal and then send your tweet. Buccigross enters the contest as well and if he gets it right he chooses one less winner then what he normally does. Usually he chooses 3-5 correct tweets out of the thousands of entries he receives. If you win the contest your tweet will be retweeted by John Buccigross. Even if you get lucky and choose the right player there is no guarantee of winning the contest. John Buccigross scrolls though thousands of tweets sent by fans, media, and current NHL players.
#bucciovertimechallenge @Buccigross pacioretty/mcdonagh

— James van Riemsdyk (@JVReemer21) May 26, 2014
If you tweet often it creates a better chance of winning. For example if the game goes to double overtime then you should send your tweet again with the players chosen from before except use the hashtag #2OT. It stands out and is catchy to see when he is scrolling though several tweets.
Tip 2: Choose an Unlikely Hero
If the Rangers and the Flyers go to Overtime in the 2015 NHL Playoffs there will be so many tweets for the #bucciovertimechallenge choosing  top scorers such as Claude Giroux, Jakub Voracek, Rick Nash, and Chris Kreider. Be creative and choose an unlikely hero such as Kevin Klein or Luke Schenn. Choosing players that are not known as goal scorers definitely raises your chances of winning if you do choose the correct player.
Tip 3: Choose One Player
The contest says in the rules that you are supposed to pick two players from each team. However, to raise your chances of winning the contest on a correct player chosen, you should choose one player. Obviously choosing only one player decreases your chances of winning overall, but if you get the player correct  you have a better chance of getting retweeted by John Buccigross.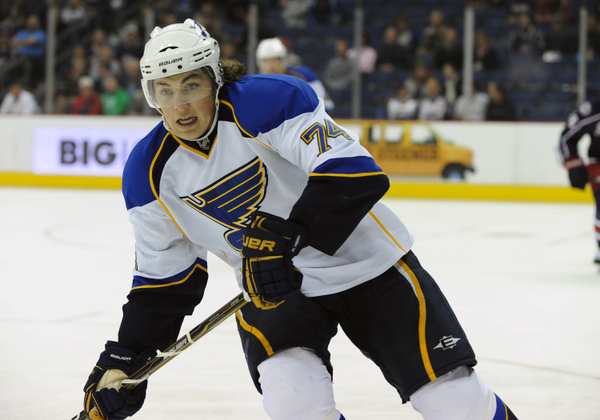 Tip 4: Be Creative With Your Tweet
Creativity stands out. Anyone who follows John Buccigross on twitter knows that as much as he loves NHL Hockey he loves NCAA Hockey just as much. He consistently ranks the top 10 teams in NCAA college hockey throughout the season. He is famous for tweeting #cawlidgehawkey. So if you choose a former NCAA player such as Zach Parise of the Minnesota Wild you can add the hashtag #cawlidgehawkey to the tweet just to be creative. Another hashtag for Parise you can use is obviously #USA. Another example of creativity in a tweet is including a player's nickname. If Toronto can make a rare playoff appearance this year and you want to choose Kessel, knowing most of Leafs Nation will be choosing him also, you can use the hashtag #PhilTheThrill to make the tweet stand out. Or if you want to choose his line mate James van Riesmdyk you have an incredible amount of options. I would tweet something such as, "James van Riemsdyk for the OT Winner #JVR #21 #UNH #cawlidgehawkey #USA". That is an extreme example, but hopefully you see the idea.
Tip 5: Have Fun
This contest is for a good cause and is fun. Just have fun with it. If you do happen to choose the right player and do not get retweeted, I understand your frustration. Do not get mad though because as I said earlier this is a tough contest to win and John Buccigross has a lot of tweets to choose from. If you do get the player right two or three times without a retweet then a chirp or friendly tweet to Mr. Buccigross might be necessary.
The Night I Won The #BucciOvertimeChallenge
That's right, I am a former winner of the #bucciovertimechallenge in case you were wondering if my advice is valid. Winning this contest was one of the coolest moments I have experienced on twitter. It was Game 5 of the 2013 Western Conference Finals between the Chicago Blackhawks and Los Angeles Kings. Obviously Kane is a superstar and it goes against tip 2, but I was able to use Tip 1, 3, and 4 to win the contest. Kane already had two goals on the night going into OT. I tweeted originally, "Kane for the hatty and series clincher #bucciovertimechallenge". As the game went to double overtime I decided to get more creative and it worked. I tweeted, "Same pick for #2ot 88 for the hatty and series clincher #bucciovertimechallenge". That tweet was one that definitely was cool and easy to see when scrolling through a lot of similar tweets.
The goal by Patrick Kane sent the Hawks to the Stanley Cup Finals. It was a great 2-on-1 in double overtime between Kane and Toews and Kane roofed it before displaying a sick celly at center ice. Here is the goal below.
One of the great things about this contest is that sometimes other companies participate as well. Since Kane is a Bauer athlete, Bauer Hockey was giving away a free APX 2 Hockey stick to a winner of the #bucciovertimechallenge on this night. I was able to receive one of those hockey sticks, and at the time in the Summer of 2013 it was not on the market yet.
We're just kidding! Congrats to @sklar91 on winning the #bucciovertimechallenge and winning a new VAPOR #APX2 stick!

— BAUER Hockey (@BauerHockey) June 9, 2013
Also since Kane is an American, USA Hockey was giving away books about the history of USA Hockey called Star Spangled Hockey. It is a great read and I was able to receive one of those books as well. So a lot more can be won on occasion if you win the contest on a good night.
The fundraising goal for the 2015 Stanley Cup Playoffs is coming soon according to the website. If you want to read more about this contest and see what it is all about, check out John Buccigross' website www.bucciovertimechallenge.com. Participating in this contest is fun and for a great cause. Remember my tips in the spring and good luck to all participants during next year's Stanley Cup Playoffs !
I am a 2015 graduate of Montclair State University in New Jersey. I have coached ice hockey at the high school level for two seasons here in NJ. I will be covering the Toronto Maple Leafs moving forward for The Hockey Writers.