Despite being firm in the midst of a season where expectations are looming large for the Carolina Hurricanes, it's never too early to start looking ahead to the future – and more specifically, the summer. That's because the team will have four previously drafted players that they will face decision time on; the decision is to sign them or let them leave the organization into free agency.
Internal decisions have likely already been made on most, if not all of the bunch. The group includes two goaltenders – both Jack LaFontaine (drafted in 2016) and Eetu Mäkiniemi (2017), defenseman Ville Räsänen (2017), and power-forward Blake Murray (2019) – who was the only player picked directly by the Don Waddell regime. We'll have a look at how each player has developed over the years, and the likelihood of them being signed by the Canes.
Jack LaFontaine
Understandably, there's a growing sense of excitement within the Canes' fanbase surrounding LaFontaine, who's emerged as a really exciting prospect now in his senior season at the University of Minnesota. After his failed stint at Michigan in 2018, I'd written him off as a prospect long ago – so I'm as excited as anybody about his dramatic turnaround.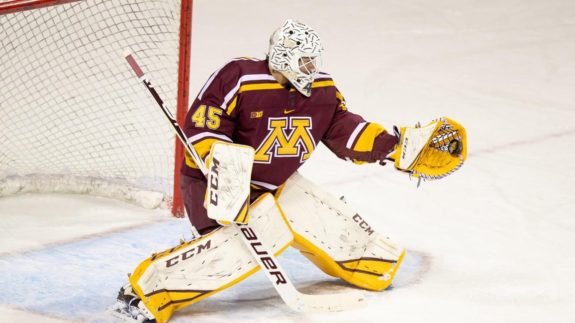 He's a perfect example of how goaltending prospects in particular are so hard to scout, because of how non-linear each individual's progression can be. After a couple of very rocky seasons following being drafted (which culminated in his departure from Michigan) LaFontaine has found new life and now looks to be a legitimately promising NHL prospect.
I was initially skeptical of his move to the BCHL as a 20-year old, mainly due to the dramatic step down in competition from the NCAA. But LaFontaine revived his career during his lone season there, before transferring to Minnesota – where he's really turned the corner. A .919 save percentage (SV%) in 25 games last season sparked reason for optimism, and he's followed that up with a 17-5 record, allowing just 33 goals in 22 appearances with a .941 SV% this season. He's had some incredible performances:
Caniacs and scouts alike have taken notice of his resurgence, and hype around him is starting to build. I wanted some insight from somebody more familiar with the player than I am, so I spoke to Jack LeGwin (host of the great BTS Hockey Podcast) for some intel on him:
"This year, I've gotten a chance to watch quite a bit of LaFontaine," said LeGwin. "[he's] really blossomed into a very solid goalie at the University of Minnesota.  I think he's the perfect candidate as a late bloomer at the goalie position, that we are slowly seeing more and more of in the league, and could be a good candidate to start out next year in the AHL – taking Alex Nedeljkovic's spot [now] in Chicago." 
LeGwin alluded to LaFontaine finally playing in a program where he's settled in, with a coaching staff that has propelled him to success.
"A talented and patient goalie, he's a good player to keep an eye on [moving forward] as he's improved consistently over the past couple of years. … first at Michigan where he had flashes but struggled on the whole, to Penticton [in the BCHL] where he bounced back, and now in Minneapolis for head coach Bob Motzko who has helped him to become one of the best players in the NCAA, and a Hobey Baker nominee."

– Jack LeGwin, BTS Podcast.
My personal opinion is that I think it's all but a guarantee right now that LaFontaine will get an entry-level deal from the Canes, as his career trajectory has inspired reason for belief in his future as a potential NHL goaltender. He's still only 23, and has prototypical size for the position at 6-foot-3, 200 pounds, and is a calming presence in the crease.
As far as an NHL comparable, I think I see his ceiling as more of a "1B" option, quite similar to a James Reimer type. He's calm and he's steady and should be a serviceable option with a high floor because of that. In terms of stardom, I haven't seen the high-end upside or athletic ability that would make me believe he can be a true starter. But regardless, LaFontaine looks to be a legitimate future option if he keeps trending the right way, which is a great outcome for the former third-round pick.
Odds of signing: 99%
Eetu Mäkiniemi
The Mäkiniemi situation is such a tough one for me to stomach because I really believe in him as a player. As far as raw ability goes, I personally believe that he's the most technically gifted goaltending prospect in the Canes' organization. He has excellent agility, reflexes and athleticism, and at 6-foot-3, he has good length for the position.
Unfortunately, despite all the promise, it's yet to have really translated into on-ice success for Mäkiniemi. Since being drafted back in 2017, he's dealt with some injury problems, as well as being stuck behind one of the best goaltending prospects in the NHL, Lukas Dostal, with Ilves of Liiga. 
In the 2019-20 season, Mäkiniemi was named the top goaltender of the Mestis league – which is equivalent to the AHL in Finland. He led that league in SV%, and was rewarded with making his debut in Liiga. He went on to play 7 games at the top level, allowing just nine goals with a stellar .936 SV%. That performance, combined with the imminent departure of Lukas Dostal into the Anaheim Ducks' system, made me super excited about Mäkiniemi as he was finally set to take over the starting job in Ilves.
Unfortunately, with COVID-19 delaying the start of the AHL season, Dostal returned to his starting role at Ilves and Mäkiniemi was again relegated to a reserve role. Dostal did leave the team in December, which finally led to Mäkiniemi becoming their unquestioned starter. He has a rather weak defense in front of him, but his inconsistent play has left more questions than answers. He currently has a record of 9-11-6, with a .903 SV% for Ilves.
Now less than three months away from the deadline to sign him – June 1, 2021 – Mäkiniemi remains surrounded with uncertainty. He's shown flashes over his four years of development, but has yet to really establish himself as a top goalie in his domestic league – and generally remains a huge question mark. The saddest part about it all is that he's only 21 years old, and just needs more time to continue his development. But, the Canes are facing a deadline, and the clock is ticking. With each expiring game clock, it feels like Mäkiniemi's chances get slimmer and slimmer.
The recent signing of Beck Warm also could alter the Canes' plans here. With LaFontaine on the horizon, Pyotr Kochetkov on the way, and Warm now in the system, there's suddenly a potentially crowded crop of prospects that would all need reps. Mäkiniemi could technically sign and then be assigned back to Finland next year, but the same problem could again arise the following summer.
Conclusion? Before Warm signed, I would've put Mäkiniemi's chances to sign at around 50%. But I think that, as of now, it's more likely that the Canes pass on signing him. Not because of his talent, but because of the situation as a whole. Despite that, I'm quite confident that he'll continue to develop the right way in Finland, and I would not be surprised to hear his name on the NHL's radar a couple of years from now.
Odds of signing: 20%
F Blake Murray
Early on in the 2019 Draft process, in the initial phases of players rankings, numerous scouts had Murray as a top-10 talent. He was a top selection in the 2017 OHL draft and was coming off a productive season as a 16-year old in that league. Scouts were intrigued by his size (6-foot-2, 190 pounds), his ability to play both center and the wing, and his ability to score goals.
In his draft year as a 17-year old, he was a 30-goal scorer in the OHL. He led his Sudbury Wolves team in scoring and, from the surface, looked like a top-notch talent. Despite that, his draft stock absolutely plummeted, and he ended up being selected way down in the sixth round (183rd overall) by the Hurricanes. It just begs the question: Why?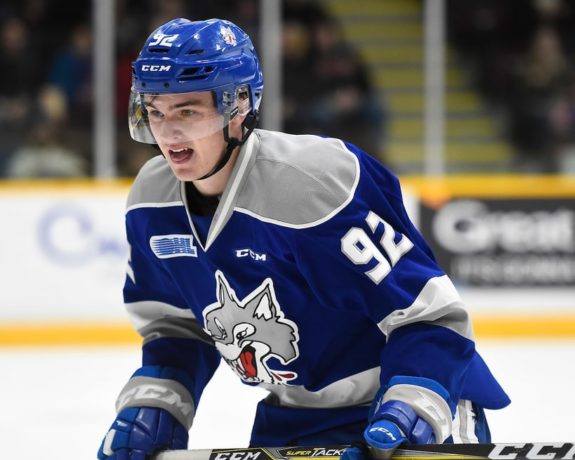 Talent-wise, he's a much better player than his draft positioning suggests. Scouts had red-flagged some major parts of his game though. He was labeled an inconsistent player – by the game, and even worse – by the shift, and his overall effort level led to a ton of question marks surrounding if he could ever reach his potential or not. For the Hurricanes, they obviously viewed Murray as a troubled talent who they could attempt to get on the right track.
It's seemingly paying off so far. He followed up his draft year with a 35-goal, 72-point OHL season in 2019-20, and looked poised to dominate that year again. However the OHL has yet to resume play due to COVID protocols, and therefore Murray signed overseas with Surahammars IF of the HockeyEttan – which is the third-tier of hockey in Sweden. Over there he currently has 21 points in 14 games. It's definitely not the toughest competition, but it's worthy to note that he's producing great results as a 19-year old in a men's league. (from 'Murray, Thompson making plays, making memories in Sweden,' Sudbury Star, 02/12/2021)
I've started to come around on Murray as a player, and I see some serious untapped potential in his game. My good friend Matt Somma (@CanesProspects) has tracked Murray closely since being drafted, and despite not liking the pick at all (at the time), he's also started to come around on him:
"Blake Murray was a frustrating player in his draft year and has turned into a very nice sixth-round selection for the Hurricanes. Murray has grown more and more consistent since his draft year and has developed his all-around game. His most notable area of growth has been his playmaking and on-ice vision. Murray was never one to pass up a shooting opportunity in his draft year, but it seems that he is starting to see more of the ice and seek out better opportunities to create offense." he said.
The overall progression in his game over these last two years leads Matt to believe that Murray is worth taking a chance on.
"I am leaning towards Murray earning a contract — simply because this is a sixth-round pick that could be a 20+ goal scorer at the NHL level if developed properly," he said. "It is going to take time, however, and the Hurricanes already have a strong prospect pool. Murray may have a depth role at the AHL level next season, but it's possible that the Hurricanes' strong depth at center may prevent Murray from taking the next step. If I were Don Waddell, I'm taking the chance on Murray. If he does pan out, you have a power forward that can fill a role on your third line and score roughly 20 goals."

– Matt Somma, @CanesProspects.
As of today, I totally agree with Matt on this one. Bringing Murray into the organization for a look is basically a risk-free move, and could yield seriously good results if he pans out in the future. Regardless, he's an intriguing piece that's worth taking a chance on to develop in the system, and I think that Wolves coach Ryan Warsofsky is a great candidate to get Murray on the right path. The Canes really have nothing to lose here, so I'll assume they'll take a chance on him.
Odds of signing: 90%
D Ville Räsänen
For everyone's sake, I'll keep it short and sweet here. Räsänen was drafted out of Finland in the seventh-round of the 2017 draft, as he was transitioning over to North America. Unfortunately, he never settled in here, and as a 20-year old was stuck as a seventh-defenseman on a USHL team. He's since returned to Finland, and is playing in their second-tier men's league – where he's had marginal success – but nothing to inspire any hope in this guy being a future NHL player. Looking back, I can't help but laugh at this quote:
Anyway. Somma, notably a tough critic of Räsänen, had this to say:
"It's hard to pinpoint where things went wrong with Räsänen. Maybe playing for more than four different teams over the course of four years was the problem." Matt said. "Maybe he couldn't develop more than decent offensive skills. Maybe he wasn't that good of a prospect, to begin with. Regardless, Räsänen was a low-risk, low-reward type of pick that never managed to look like an NHL prospect."

– Matt Somma, @CanesProspects
In hindsight, expectations were always low for Räsänen, as a seventh-round pick at a position just flooded with wealth in the organization. He looked to have a blossoming offensive package and good size when he was drafted, but things never materialized for him in North America. Now 22, it's likely Räsänen will have a nice career overseas, but he's not a guy that looks like he'll ever reach anywhere near the NHL, and, therefore, will surely not be offered a contract by the Hurricanes.
Odds of signing: 0.01%
Recap
Interestingly enough, though the Canes' recent Finnish connection has been well-documented, it seems likely that the two Finnish players from this group will be the odd men out. Regardless, neither of these four prospects would make or break the future of the team if they do (or don't) sign, which is usually the case with prospects that end up in this situation. However, most of these guys do have some good qualities worth developing, so it'll be interesting to keep an eye on what the Hurricanes do with them in the coming months.
---
---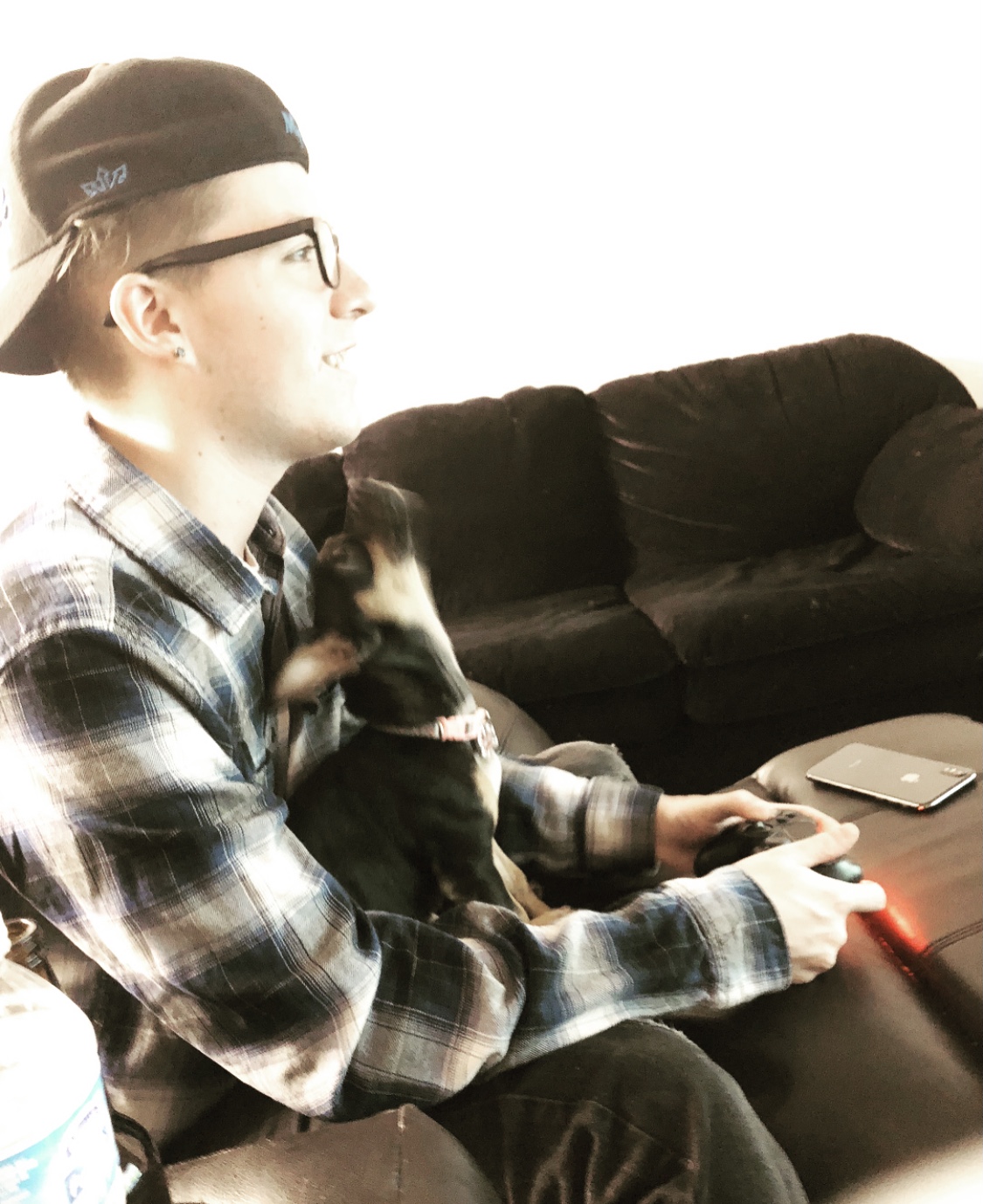 Carolina Hurricanes writer. 23 years old. Ottawa, Canada. Prospect geek, hockey nerd.