The new owner of the Carolina Hurricanes, Tom Dundon, has the opportunity to shape his team in his image. While his first few months as the team's primary owner have not been as successful and the fans and even Dundon himself would like for them to have been, it would be foolish to assume that he has not been learning from every dip and valley along the way.
Key Point Re: Tom Dundon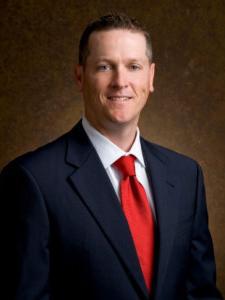 There is a key point to remember about Dundon, and that is that he is a billionaire. He is a billionaire at a relatively young age, which means that he is not stupid. One doesn't just wake up and find themselves to be a billionaire, save for situations involving inheritance. Dundon has made decisions in his career that have launched him up the ladder of success.
It would not be wise to underestimate his ability to take the Hurricanes and make them successful, too. His early success in automotive lending netted him a healthy return in the neighborhood of several hundred million dollars. His partnership with the red-hot Top Golf shows his ability to sniff out something that is cutting edge and likely to succeed in a big way. One millennial told me, "Top golf is the hottest thing going."
Who would have thought that a golf driving range where one can order food and beverages would be the hottest thing going? Apparently Dundon, who is seeing the demand for Top Golf growing almost daily. It's an innovative concept that combines golf and entertainment and it is very popular. Dundon is an innovative thinker, and maybe innovation is what his Hurricanes need to break out of their run of missing the playoffs.
Dundon the Owner
In a recent article in the Raleigh News & Observer, Luke DeCock reviewed some of Dundon's early moves and speculated on what is important for him to focus on now that the Hurricanes have been officially eliminated from the playoffs. DeCock wrote: "Old-school hockey people cringed at Dundon's insistence on running the hockey side of things like a CEO and laughed at the long parade of assistant GMs who talked with him before very publicly taking themselves out of the running, and they weren't wrong — but by the same token, doing things the traditional way under Ron Francis, and Jim Rutherford before him, hasn't exactly turned the Hurricanes into a dynasty."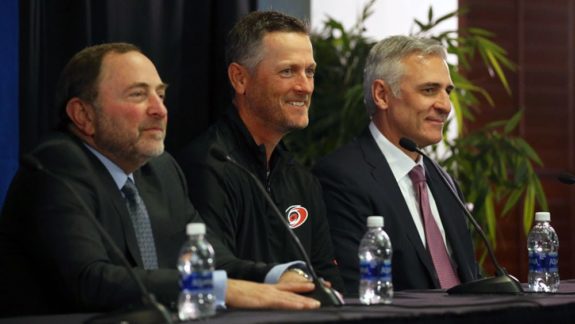 This is all very true. Dundon removed Francis from the general manager position and set about looking for his replacement, perhaps not realizing that anyone worth considering seriously was probably in a playoff situation and therefore not in a good place from a timing standpoint to make a move. And it is true that Francis' approach was not getting the team to the playoffs. Perhaps Dundon did not approach the situation with Francis like an old-school hockey owner, but there can be little argument that he needed to approach it if he wanted to see changes sooner rather than later with his team.
Dundon, Maybe the Hockey Innovator
DeCock also wrote that the stumble out of the gate searching for a new GM left Dundon wondering if he would be better off with a GM-by-committee approach than bringing in someone new, as curious and decidedly unpopular as that would be with fans. He quoted Dundon as saying,
What I didn't want to do is make a decision for the direction of the franchise without having more information. I think I came to the conclusion through the process that we have the people that can do it if we manage them properly and get the most out of them. I don't think you're looking for one person who saves you.
There it is, the innovator perhaps thinking out loud. Maybe the thoughts went something like, "Who cares about the way it's always been done. Maybe we can do it differently and win." When I first read DeCock's piece I thought, "Nah, the hockey gods won't let Dundon get away with that big of a break with tradition." Then I began to think, "This guy isn't stupid. He's a billionaire and didn't get that way thinking traditionally." Maybe Dundon will go old-school and hire a general manager and fade into the background as that person runs the team as general managers have since hockey became a thing. But, Dundon just might think that management-by-committee is exactly what these Hurricanes need. In either case, I wouldn't bet against Dundon having success whichever way he decides to go.