Prior to the season, I wrote an article expecting tight standings this year in the NHL's Wild Wild West. The article detailed how close the races were last season, then discussed how offseason changes in the West made a case for history repeating.
Talk about living up to expectations.
The West can be broken up into three groups. At the bottom are all four Canadian teams along with Arizona. All sit between 59 and 62 points, a bit under a point per game. All five are on track to finish with point totals in the 70s. All are well out of the playoff hunt.
The remaining nine teams in the West make the conference very interesting.
Two teams look to slog it out for the eighth and final playoff spot. Minnesota and Colorado both have 72 points, with the Wild having a game in hand.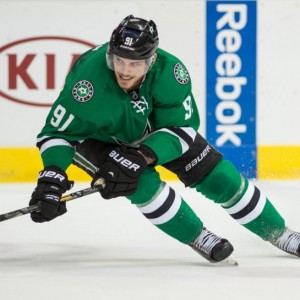 Figuring out how the top seven teams will finish, well, that is next to impossible. The top team in the top seven group is Dallas with 88 points. They've also played the most games at 68. Chicago, St Louis and Nashville have played 67 games and have 87, 85 and 80 points respectively. The San Jose has 80 points in 66 games. Anaheim and Los Angeles have both played 65 games and have 83 and 82 points respectively. It's only an eight point spread from first to seventh, with the teams towards the lower part having games in hand on those near the top.
There are about 20 different first round playoff matchups that are possible in the West, and that excludes any long shot scenarios.
Figuring out who will be in the playoffs is almost over in the West. As for who is likely to play who, that couldn't be more wide open. It is very possible that seven teams will finish the season with at least 100 points, but none will get to 110.
How Important Is This Race?
All seven teams are in a rush to the finish line, but how important is it to get a higher seed? In a recent article, I documented the lack of a correlation between playoff seed and playoff success. Higher seeds have won exactly half of their playoff series in the last four years, a record of 30-30. In Game 7s over the last five years, home teams have a record of 13-16.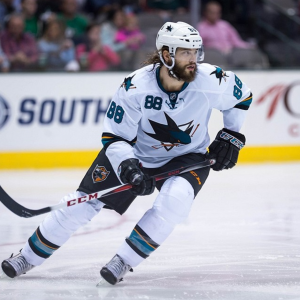 The irony is this: what appears to be a heated battle for playoff positioning is largely meaningless. But don't tell that to the players or coaches or writers.
One team will play a series against the defending champs featuring Jonathan Toews and the league's runaway points leader, Patrick Kane. Some team is going to face Nashville. Goalie Pekka Rinne is returning to elite form and the Predators haven't lost in regulation in their last dozen games. Want to face Anaheim? They are even hotter; they haven't lost in regulation in their last fourteen games.
Good luck against the Sharks. With high scoring defenseman Brent Burns on a roll, they now have three of the league's top 15 point scorers. The Stars have two of the league's top point five scorers. Los Angeles will not be an easy out, with its multi-Cup winning core of Drew Doughty, Anze Kopitar and Jonathan Quick in tact. It appears the Blues, already with the NHL's top-rated penalty kill, will get goalie Brian Elliott back before the playoffs. Elliott is tied for second in the league in save percentage. All of these teams present several major obstacles for whatever opponent awaits them.
Seven teams are very close in the standings and whoever finishes eighth is likely going to be a hot team entering the postseason. The oft-used cliché about any team being capable of beating any other team is completely credible.
From here on out, the Wild Wild West is going to be insanely entertaining. Enjoy the ride!